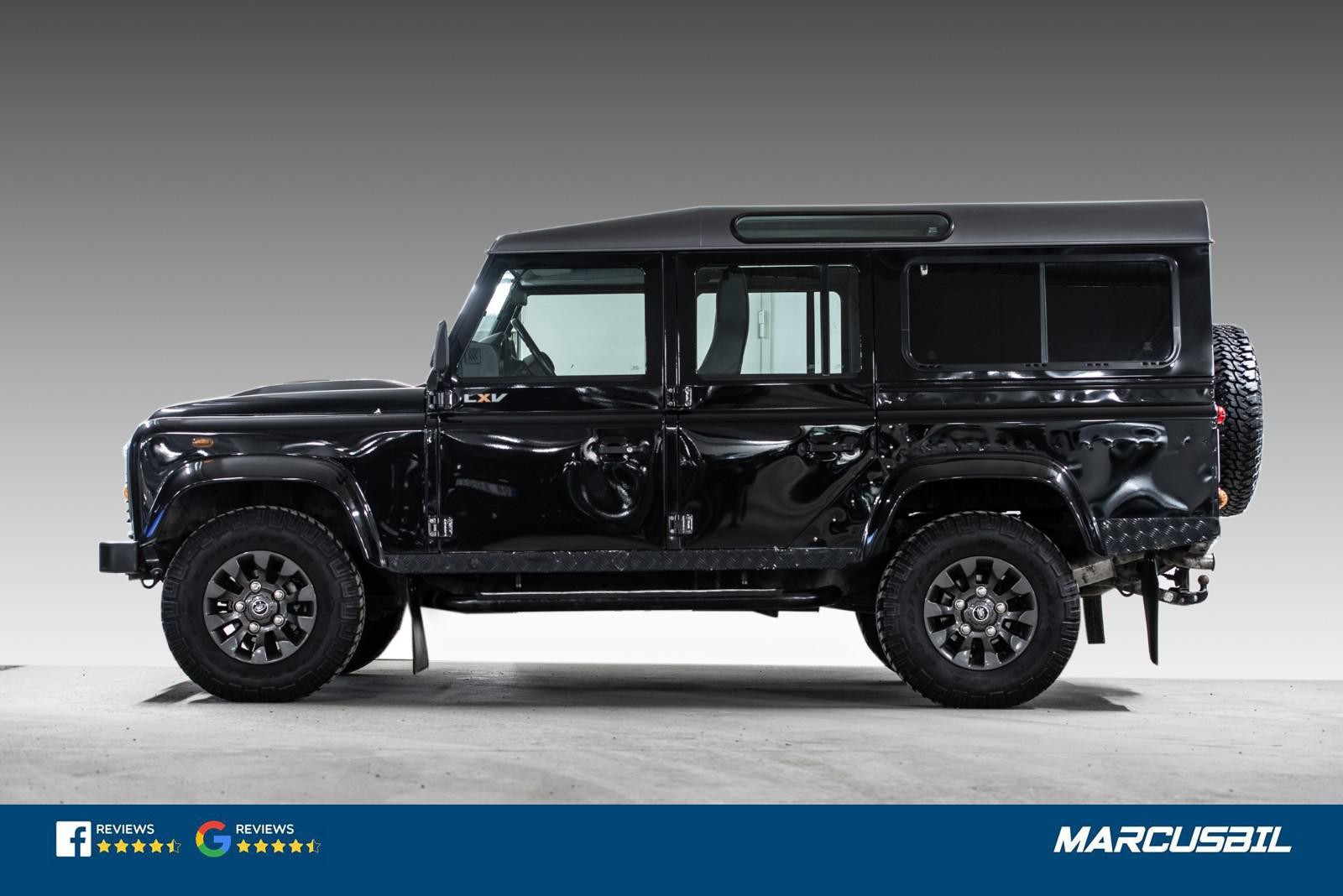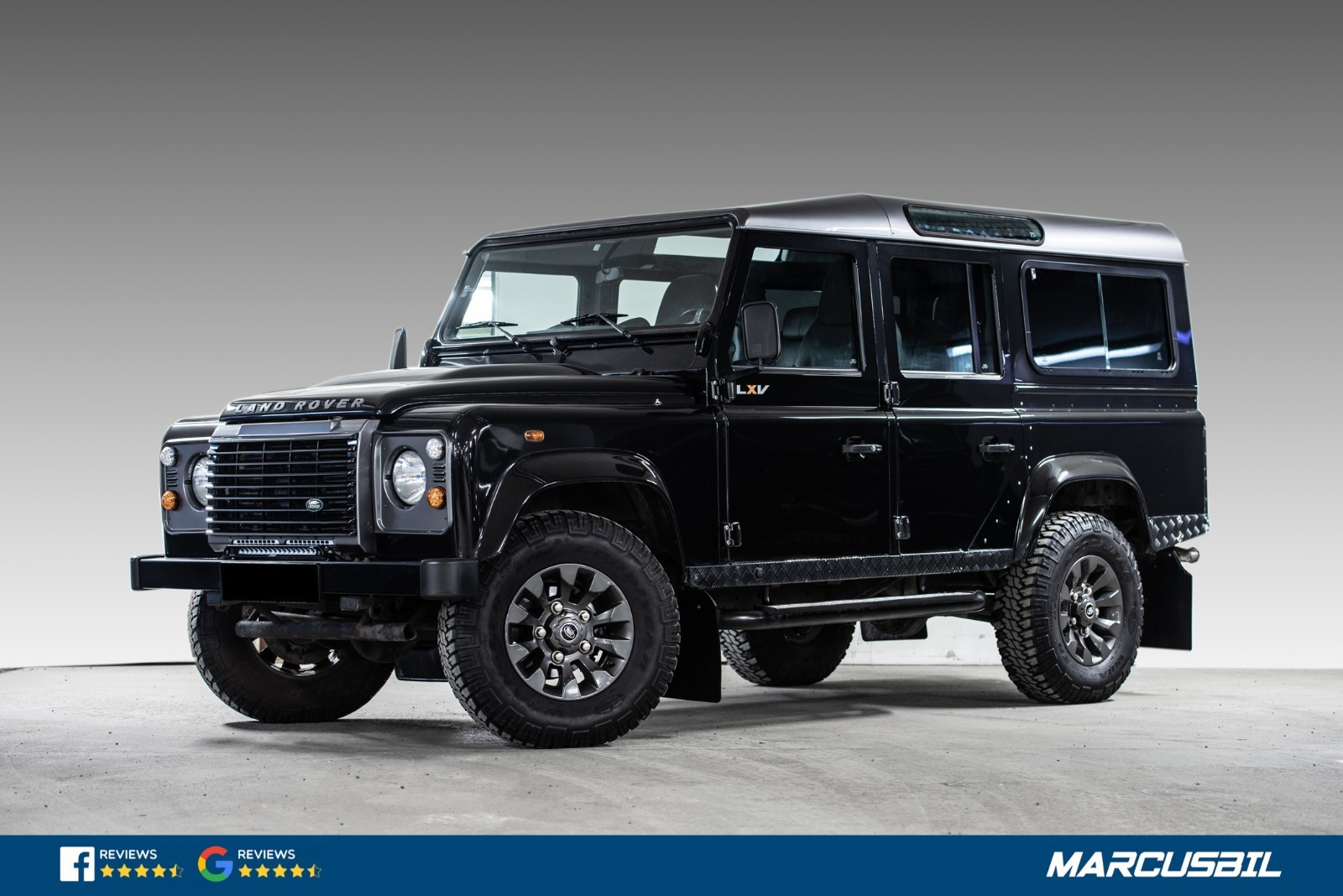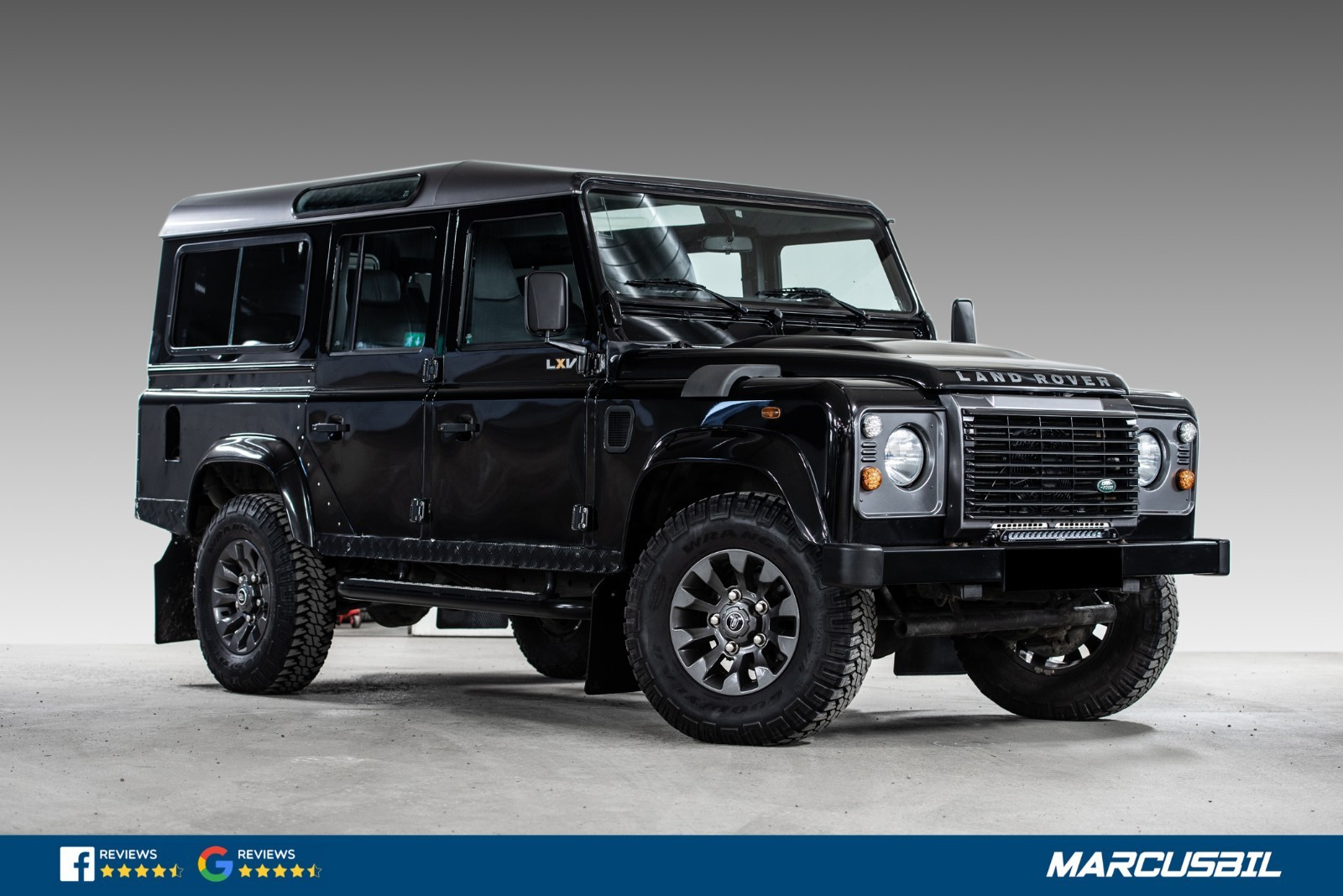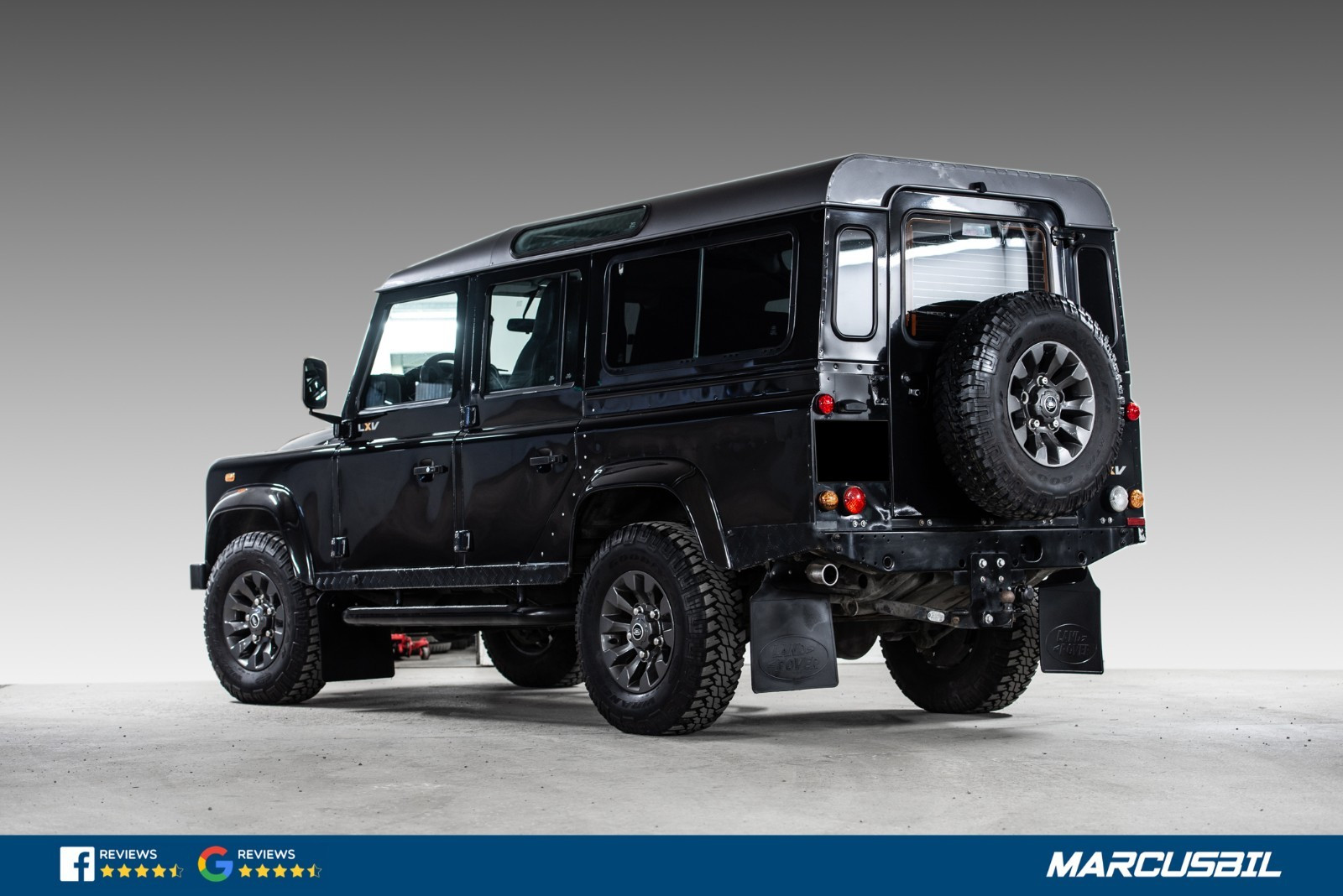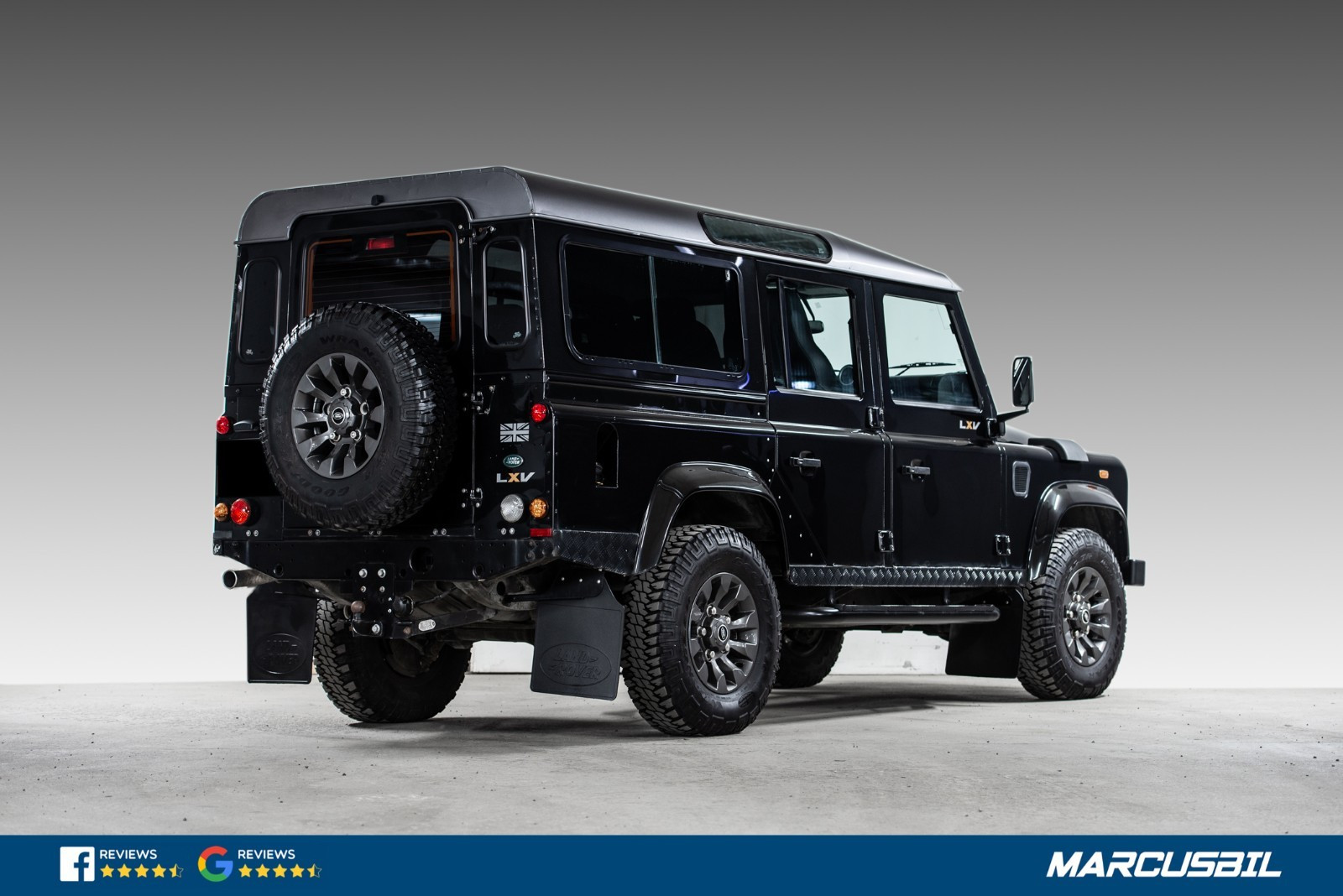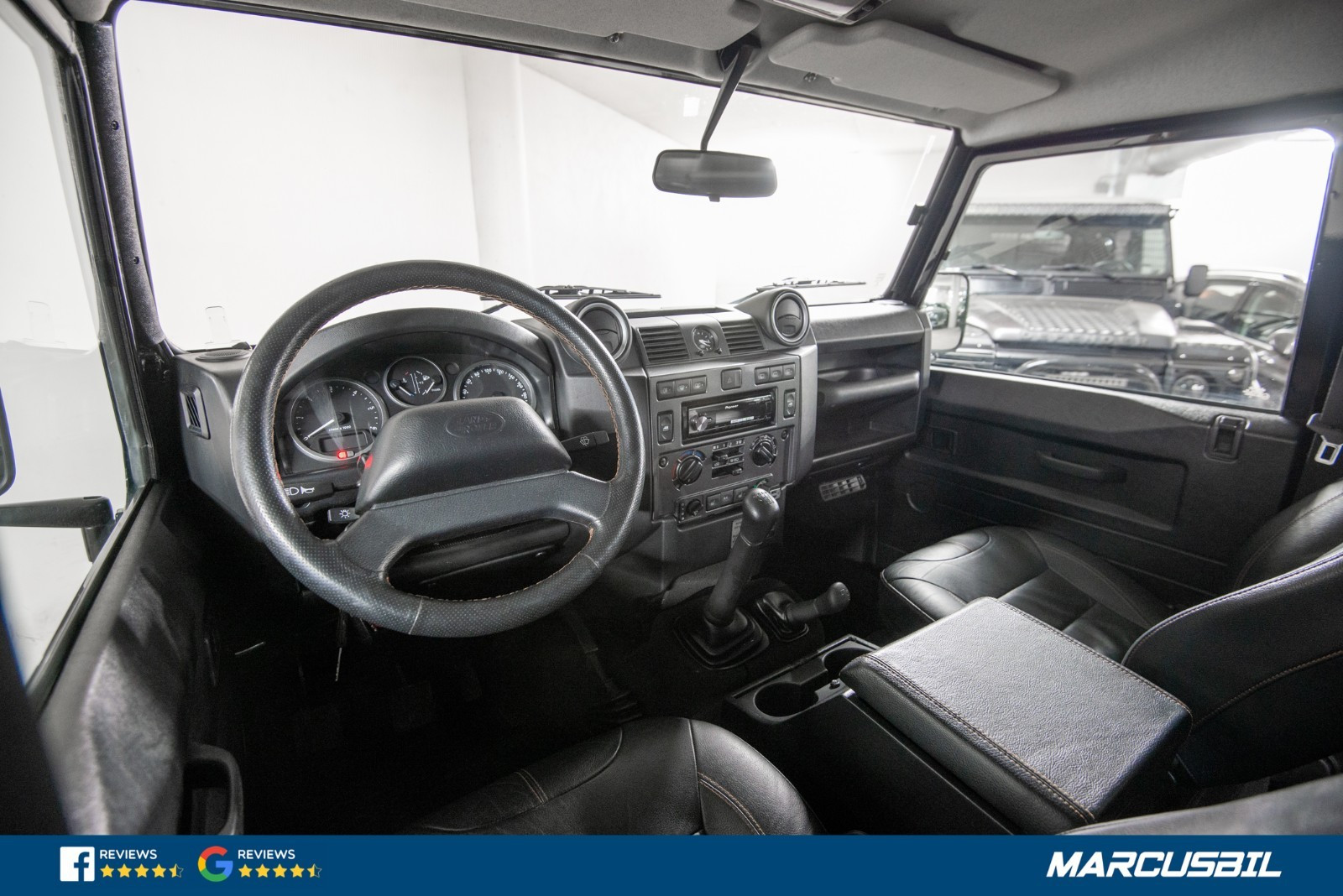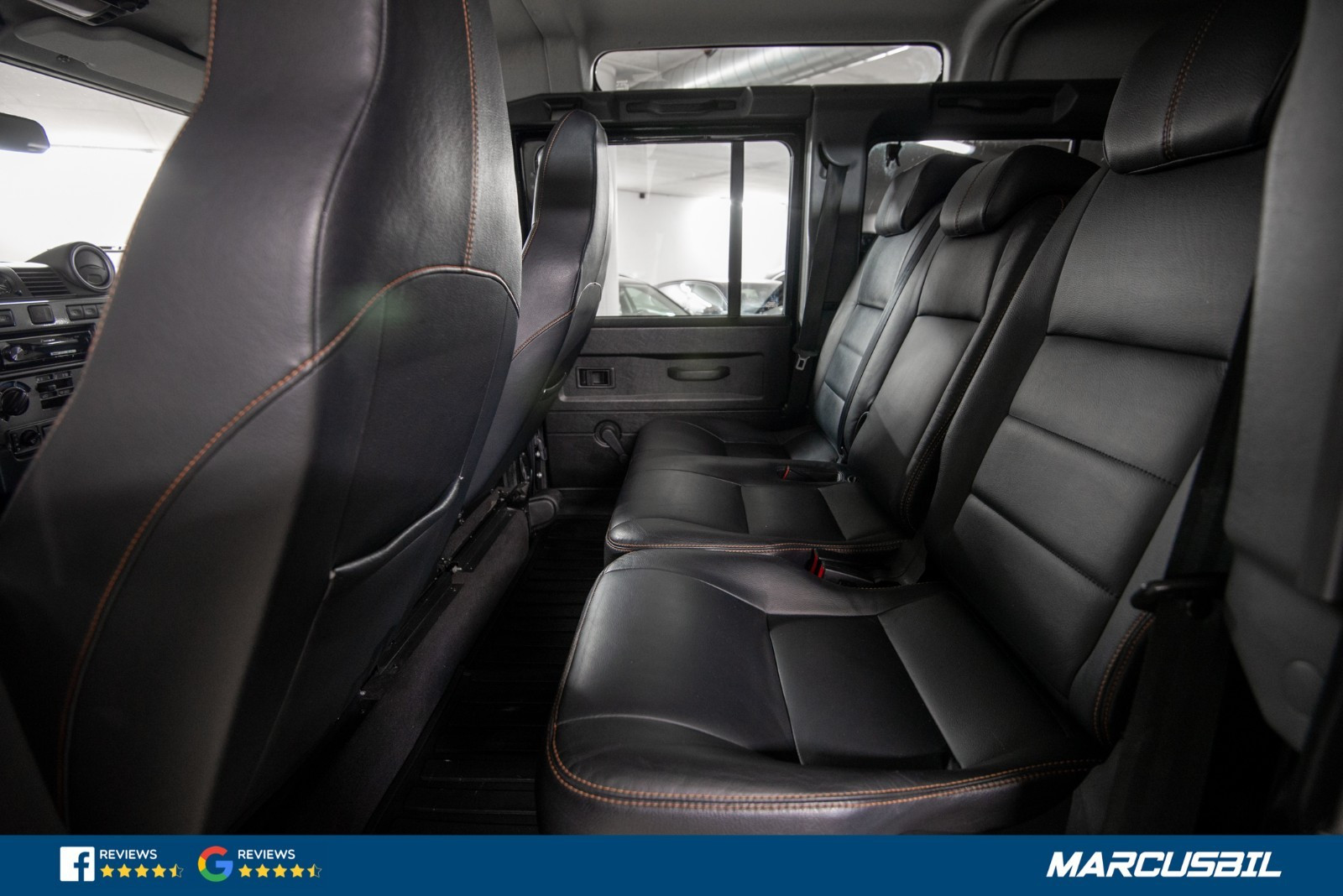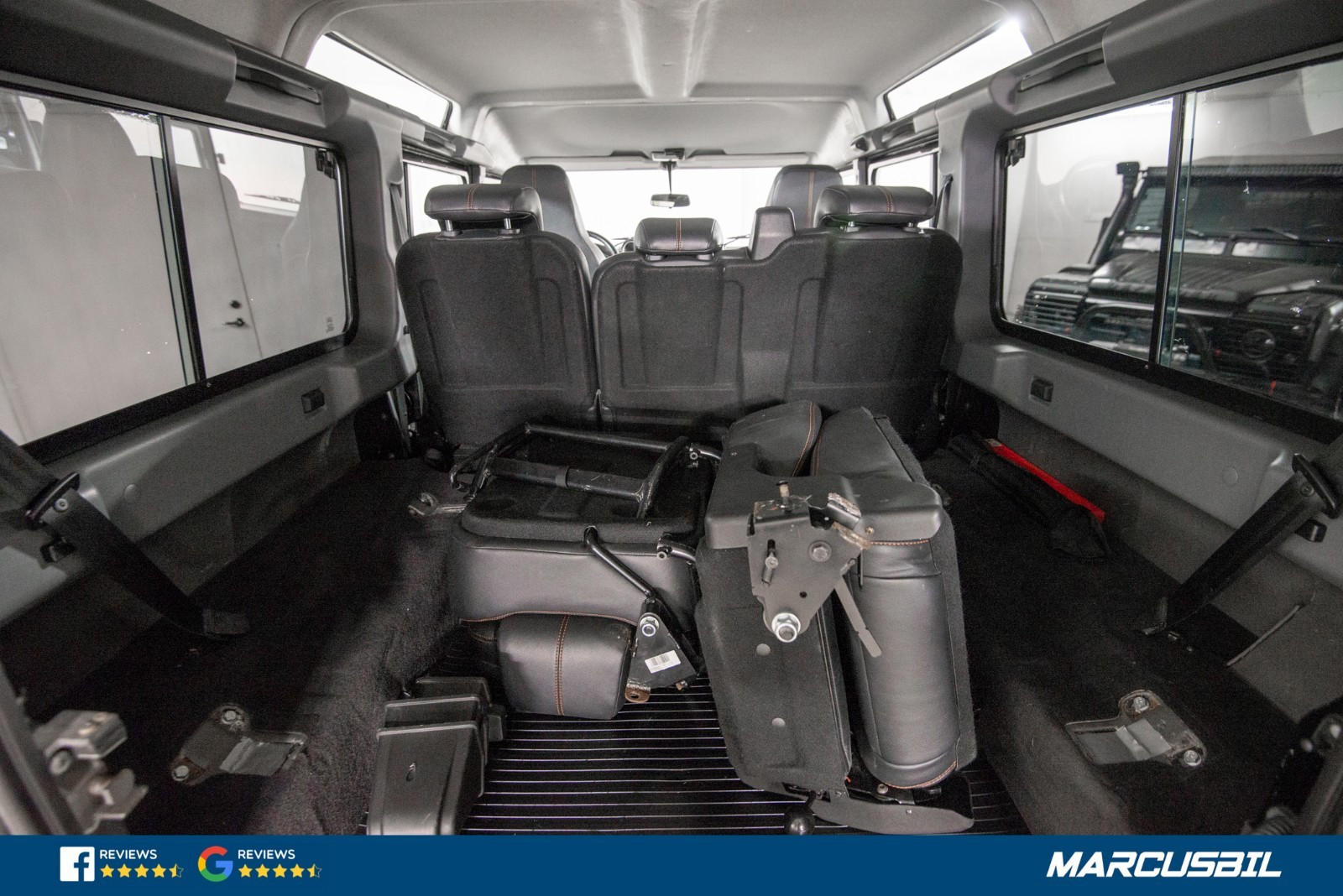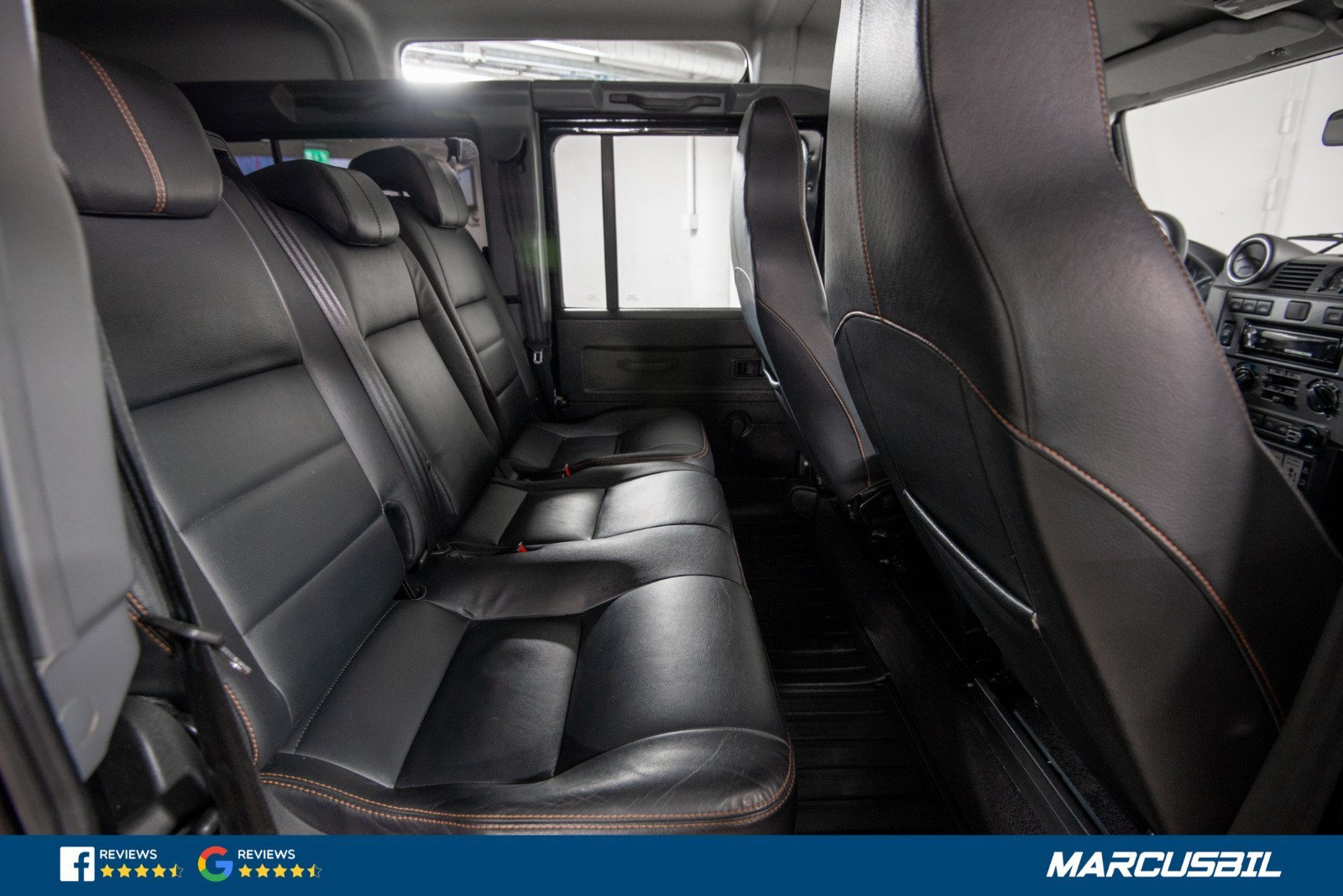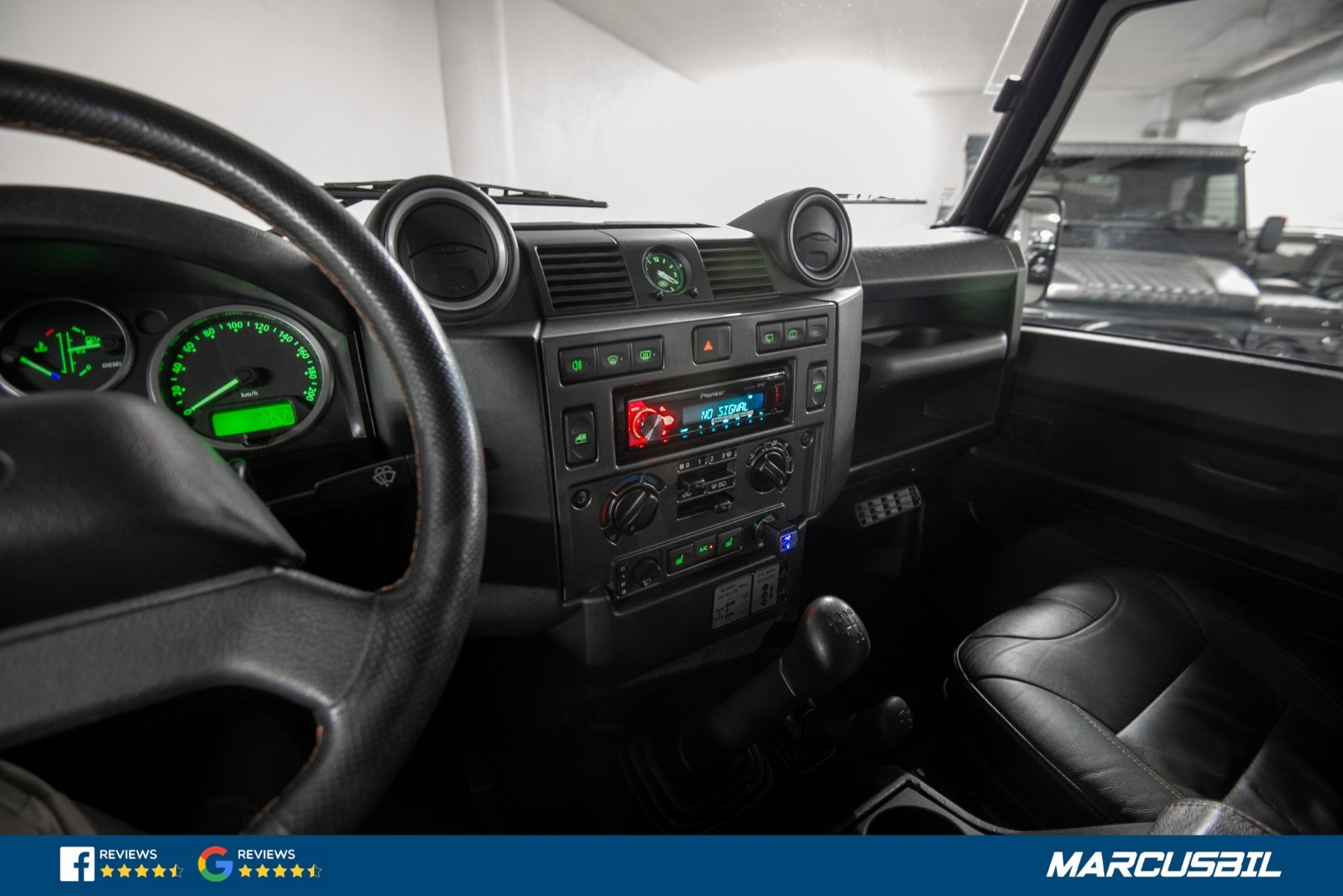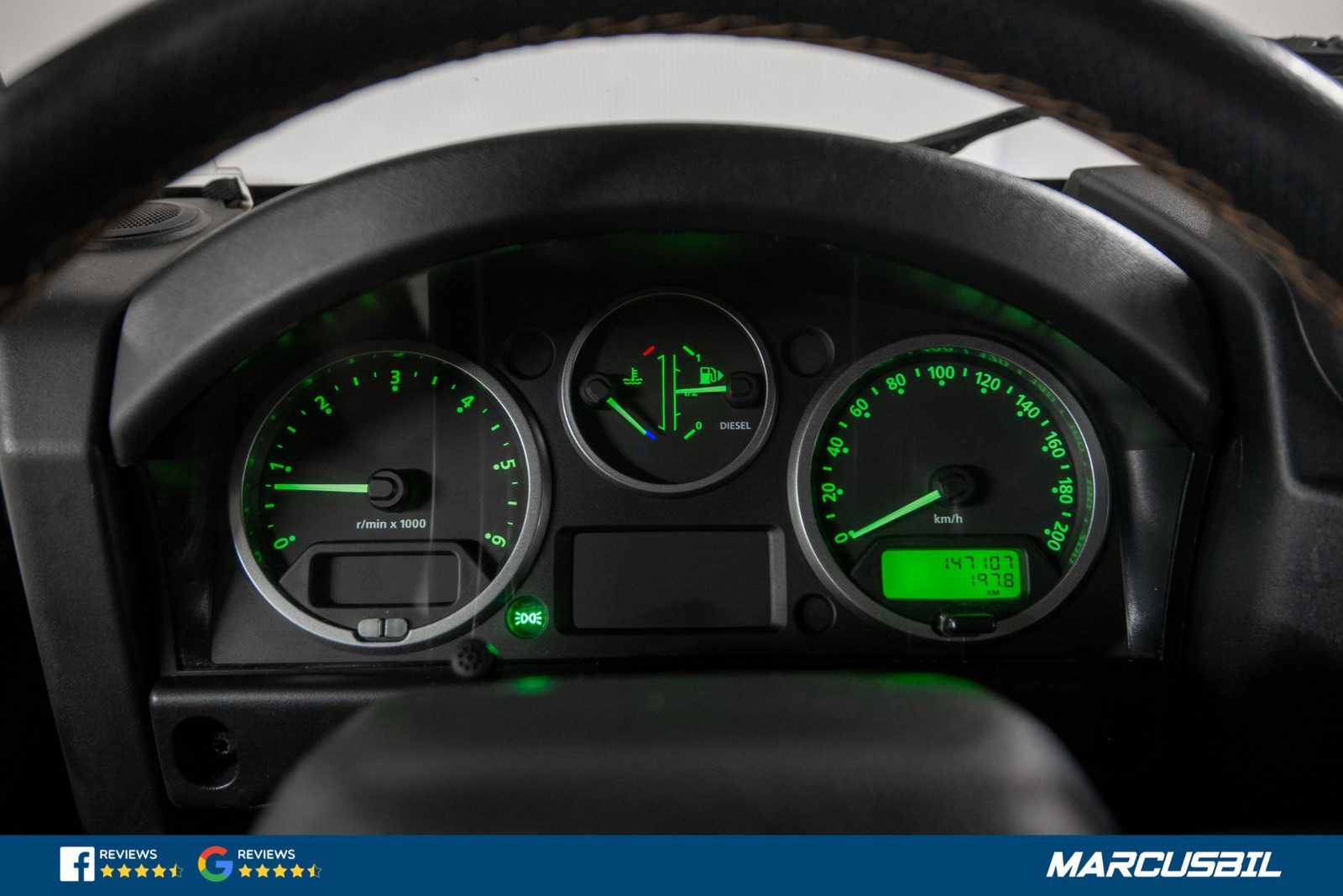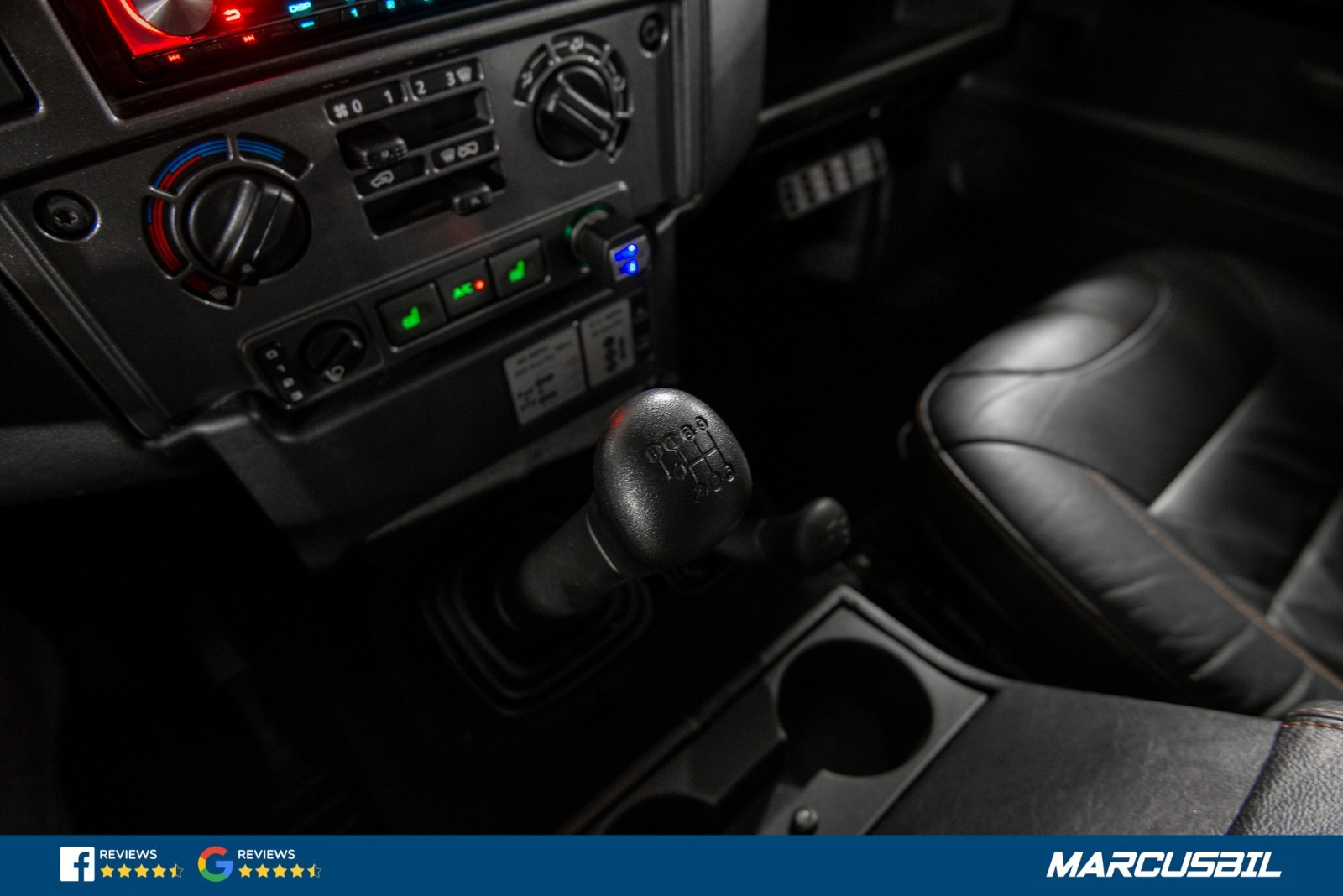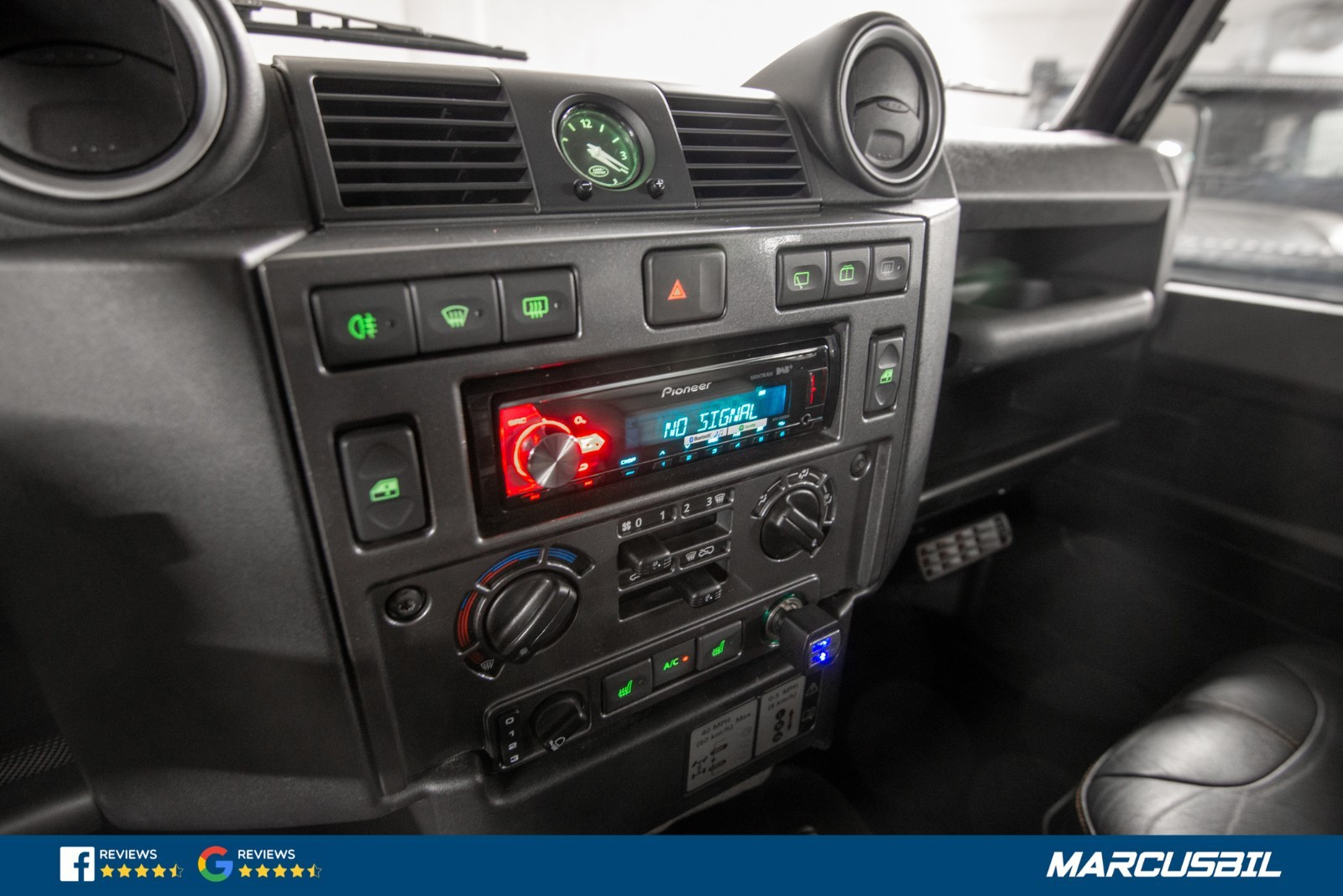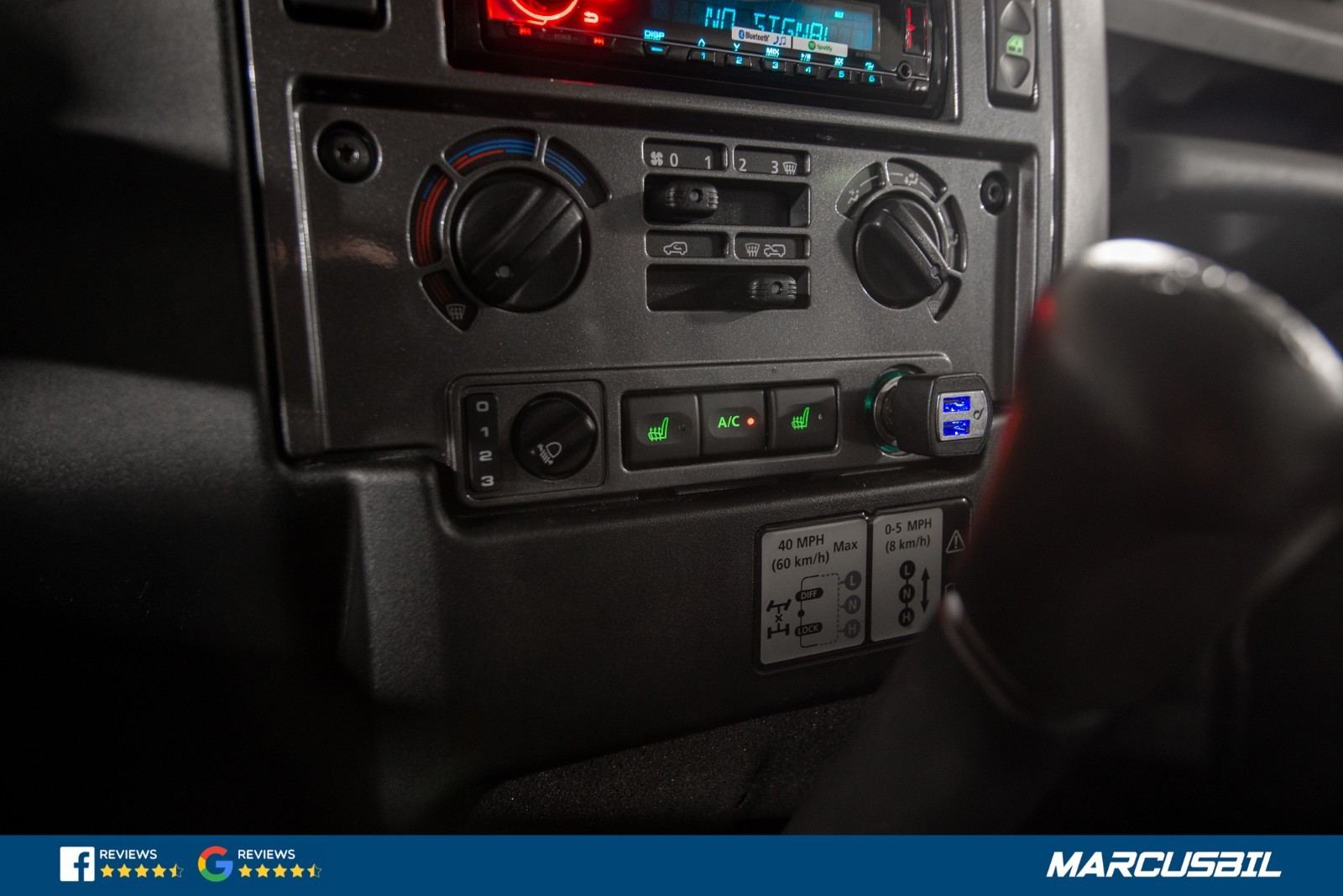 Land Rover Defender
Land Rover Defender 110 LXV, Mye påkostet, Rett fra service ,Ny i Norge 2013, 147 096 km, kr 649 000,-
Full price: 649 000,-
Description
Visning kun etter avtale! Ring for visning!
Vi gjør oppmerksom på at vi ikke besvarer forespørsler som ikke innehar fullt navn, tlf. nr. og mail adr.
Denne kan bli din for kun kr.6500,- pr. mnd. med 100% finansiering / uten egenkapital.
Denne MÅ SESS/OPPLEVES!
Denne er solgt ny i Norge med full historikk.
Dok / Kvitteringer på påkost /rep. følger vedlagt.

Original utstyrsliste fra fabrikk:
Chassisnummer SALLDHMP8DA445902
Modell DEFENDER 2007 - 2016
Bilmodell L316 Land Rover Defender
Produksjonsdato 07.nov.2013
Motortype 2.2L 16V TC I4 DSL 122PS PUMA
Gearkasse 6-trinns manuell girkasse - MT82
Utslippskrav Stage V PlusDPF
Førerhus Station Wagon - 5 Door Serie 5
DOOR STATION WAGON
Drivverk LHD
Akselavstand 110" Wheelbase
Utvendig lakk Santorini Black (820)
Interiørstoff Taurus Leather
Air Conditioning Med manuelt A/C
Territories (+) ""N""
Alarm Systems Perimeter / volum-tyverialarm
Alternators - NAAO Heavy Truck With Alternator 150AMP
Anti Spin Traction System
With Engine Traction Control Brake
Axle Differential - Front Axle Differential - Front
2 Pin Bluetooth Interface Connect,  Grensesnittstilkopling for blåtann
Body Tu-Tone Paint Grey Painted Roof
Brake Type With Ventilated Disc Brakes Bulkhead & Partitions
Front Med underkjør.h., fr. støtf. (N2)
Cargo Stowage Devices Less Cargo Stowage
Device Carline Decals Less Decal
Centre Console Hi Line Padded Cubby Box Contrast Stitching
Interior With Orange Contrast Stitching Created by GCAT
On-Line Data Feed M UNION FLAG DECAL
Dim - Dip Headlamps Less Dim - Dip Headlamps
Door Lock Frequency 433, MHZ, dørlåsfrekvens
Door Remote Control Unit,  Med fjernkontr.enh. dør
Drivers Seat - Heavy Truck Drivers Seat -
Sports Electronic
Speed Limitation Less Electronic
Speed Limitation
Exterior Paint Pack Exterior Paint - Metallic
Fast Tak Alpine 
Hard Top Plain
Front Floor Mat Style LXV
Carpet Mats
Front Grille Types With Santorini Grille
Front Mudflap Type Med skvettlapper foran
Front Seatbelt Type Med statisk hoftebelte forsete
Front Window Operation Med elektriske vinduer foran
Fuel Capability Type Med mulighet for diesel
Gearshift Knob Med støpt girspakkule
Headlamp Moulding Type With Corris Grey
Headlamp Surround
Hood Badge Brunel Hoods Less Hood I/P Insert I/P Insert - Corris Grey
Instrumentpanel Med grunnivå instrumentpanel
Jacks With Heavy Duty Jack
Lasteromsdekke Less Load Area Cover
Limiting Valve Less Brake Limiting Valve Map
Pockets - Total Vehicles Driver & Passenger Seat
Map Pockets
Oppvarmet Bakrute Med oppvarmet bakrute
Oppvarmet Frontrute Med oppvarmet frontrute
Owner Hand Book Pack Swedish Owner Handbook
Passenger Area Rubber Mat With Carpet
Floor Covering Level 1
Passenger Seat Configuration With 7 Seat
Configuration Plant Build Requirements Solihull (UK)
Radio Antenna Type Med manuell teleskopantenne
Radio Speakers With 2 Front And 2 Rear
Speakers
Radio's Med prem. AM/FM stro/CD
Rear Axle Differential Rear Axle Differential - 2 Pin
Rear Door Pocket Stowage Oppbevaringsrom i bakdør
Rear Floor Mats Style Uten golvmatter bak
Rear Mudflap Type Uten skvettlapper bak
Rear Quarter Vent Windows Med fast bakre sidevindu
Rear Step Med trinn bak
Rear View Mirror Type Med Vippbart Bakspeil
Rear Window Operation With Sliding Rear Side Window
Rear Window Wash/Wipe Med Bakrutevisker/Spyler
Sales Badges LXV - SALES BADGE
Seat Temp Control - Total Vehicle Oppvarmede fører-/passasjerseter
Secondary Security Systems Less Secondary Security System
Side Auxiliary Step With Side Runners
Spare Tyre Carrier Rear Door Spare Wheel Carrier
Spare Tyre Cover Less Spare Tyre Cover
Special Value Packs (SVP) Spesialverdipakke E Special Value Packs (SVP)
Less Special Value Packages
Speedometer Types Med Km/t-speedometer
Steering Wheel Type Med lærtrukket ratt
Sunroof Type Uten Soltak
Suspension Types Med Standard Fjæring
Tail Lamps Baklykter - nivå 2
Tailgate Uten bakluke
Tinted Glass Med standard farget glass
Tool Kits Uten verktøysett
Towing Hitch Tow Ball Drop/Plate And Elecs Towing Pin-Front Less Towing Loops
Wheel Lockstop Wheel Lockstop Wheel Lug Nuts Låsbare hjulmuttere
Wheel Size & Style 16 Inch DRK GREY PNTD 16 INCH SAWTOOTH
Wheellip Mouldings With Bodycolour
Wheel Lip Moulding
Innbytte
Rimelig forsikring og finans ordnes imens du venter
Med forbehold om feil i annonsen.
IKKE FÅTT SVAR?
Vi har dessverre utfordringer med at enkelte e-poster havner i din søppel/spam mappe. Sjekk denne om du ikke har fått svar fra oss. Legg gjerne ved ditt mobil nr, så sender vi også en melding til deg om at vi har svart. 
ÅPNINGSTIDER
Man-fre  10:00 - 18:00
Lør         11:00 - 15:00 
Søn        Stengt
Kontakt oss for visning. Vi ønsker å sette av tid til deg, slik at du finner din perfekte bil.
FINANSIERING
Marcusbil AS samarbeider med Nordea, DNB og Brage Finans. Vi jobber for å finne best løsning for deg. Finansiering fra kr 0 kontant inntil 10 års nedbetaling eller leasing. Vi gir deg raskt svar på søknaden.
FORSIKRING
Vi skaffer meget gunstig forsikring via Fremtind, If og DNB. Kontakt oss for et uforpliktende tilbud.
Marcusbil AS er medlem av Bruktbilgruppen AS.
Med forbehold om feil i annonsen.
FINN-code: 244710223
Reference: 5391