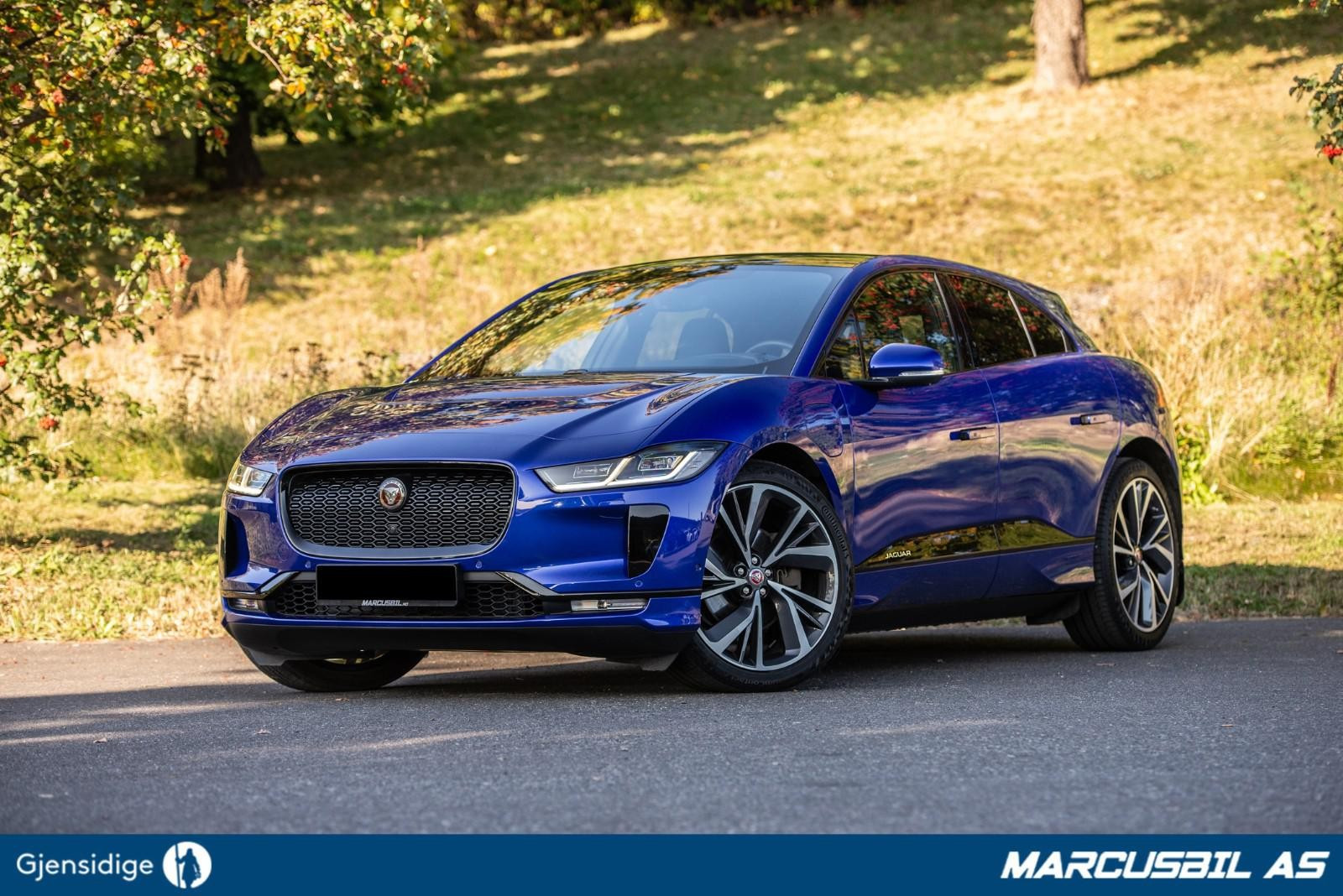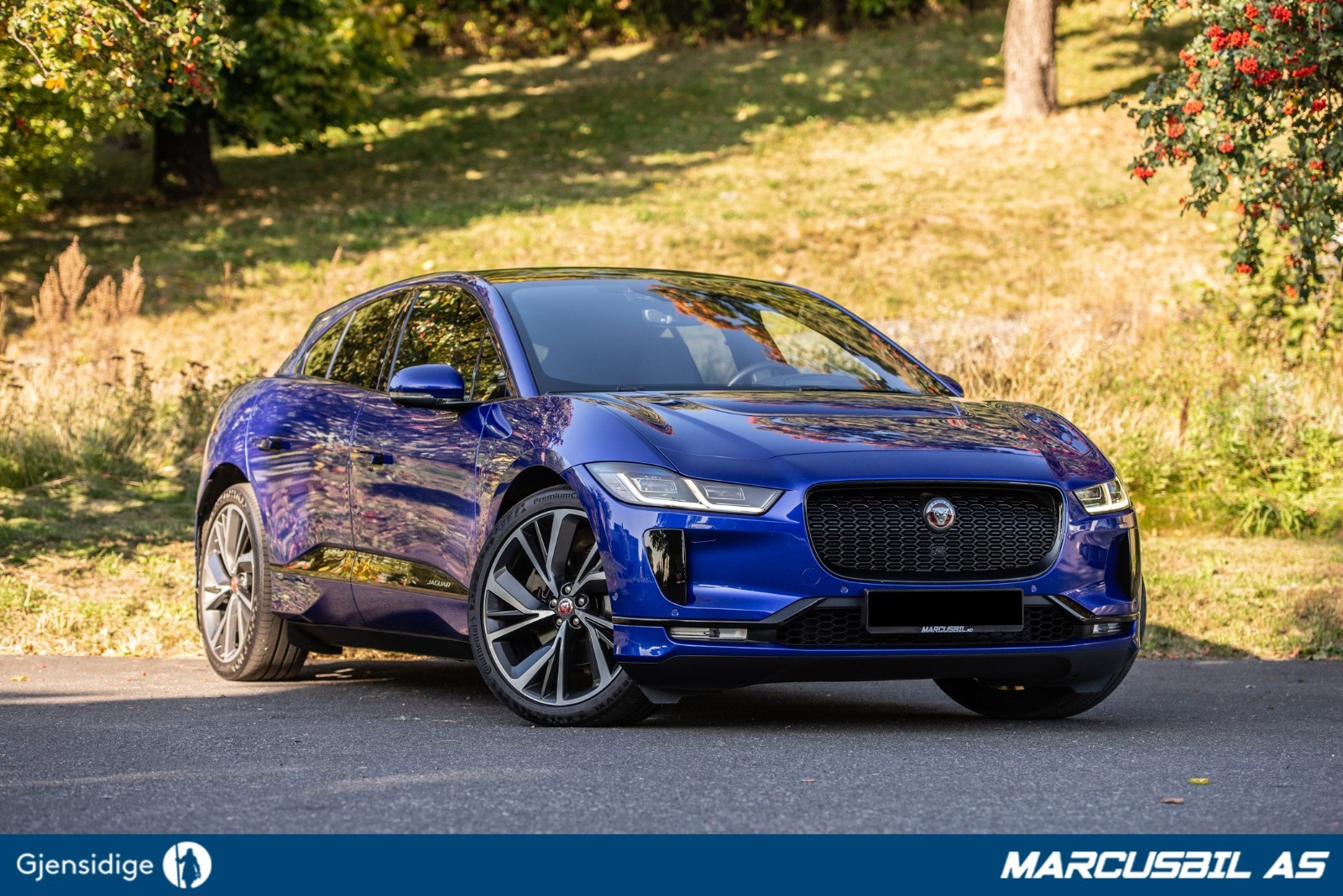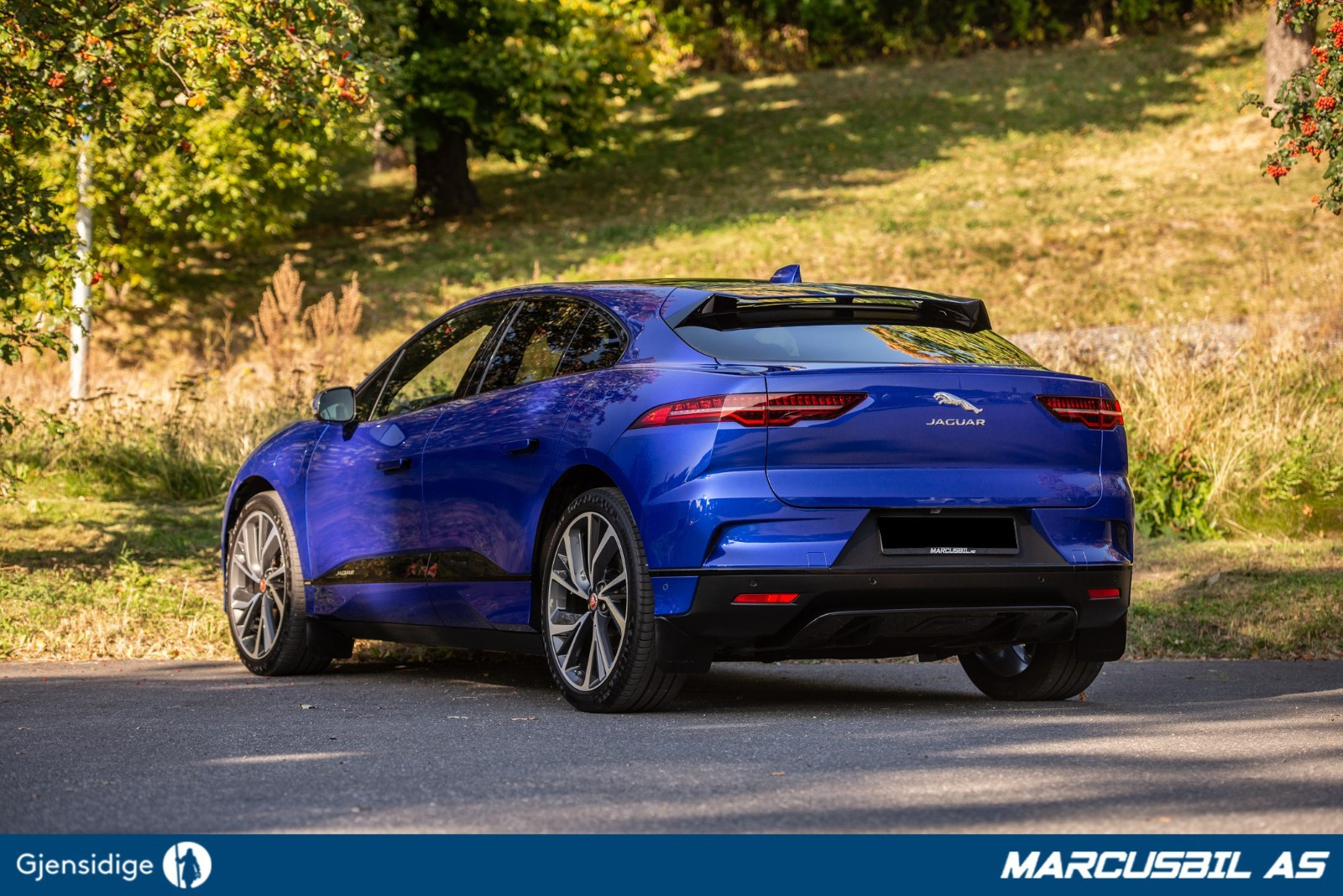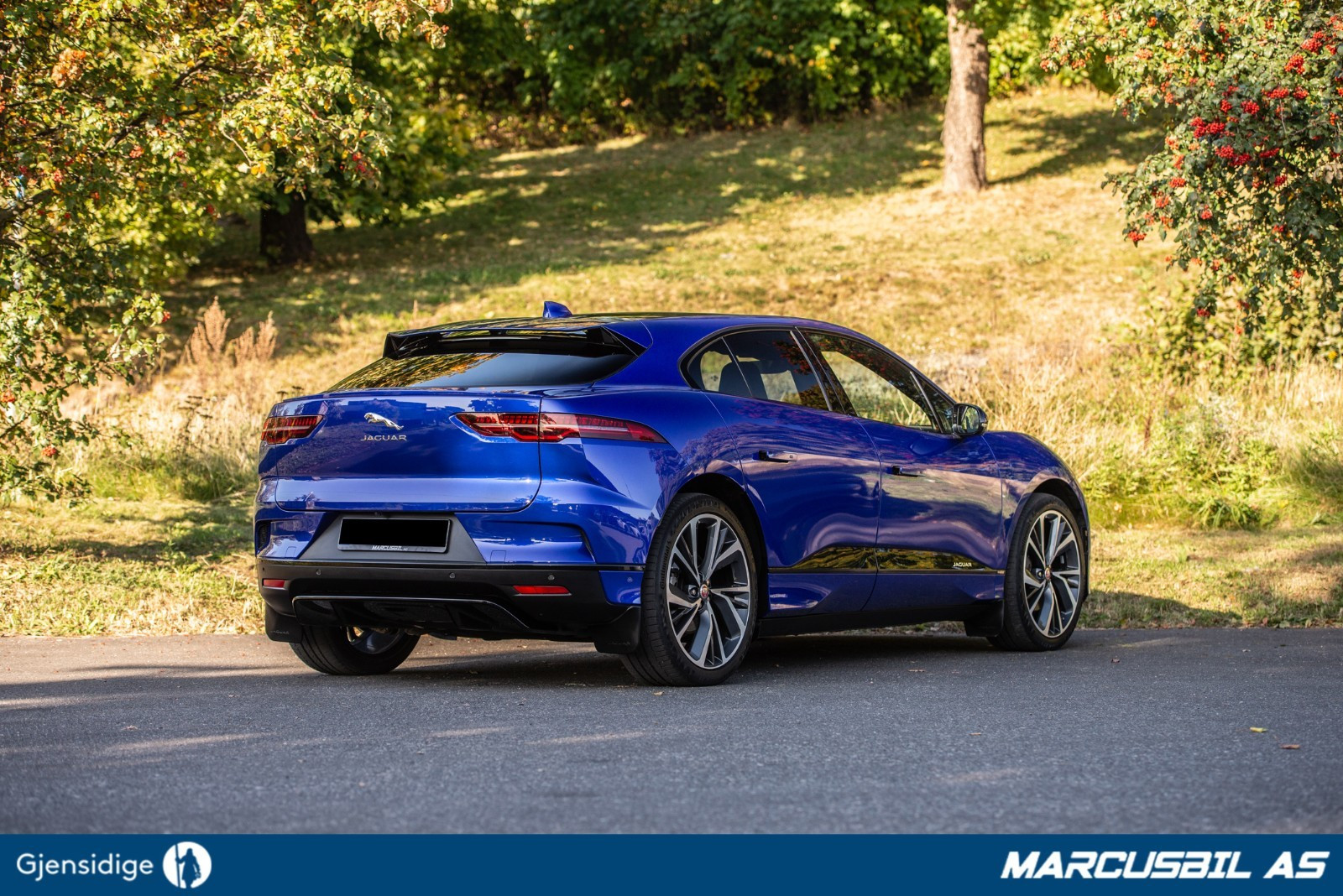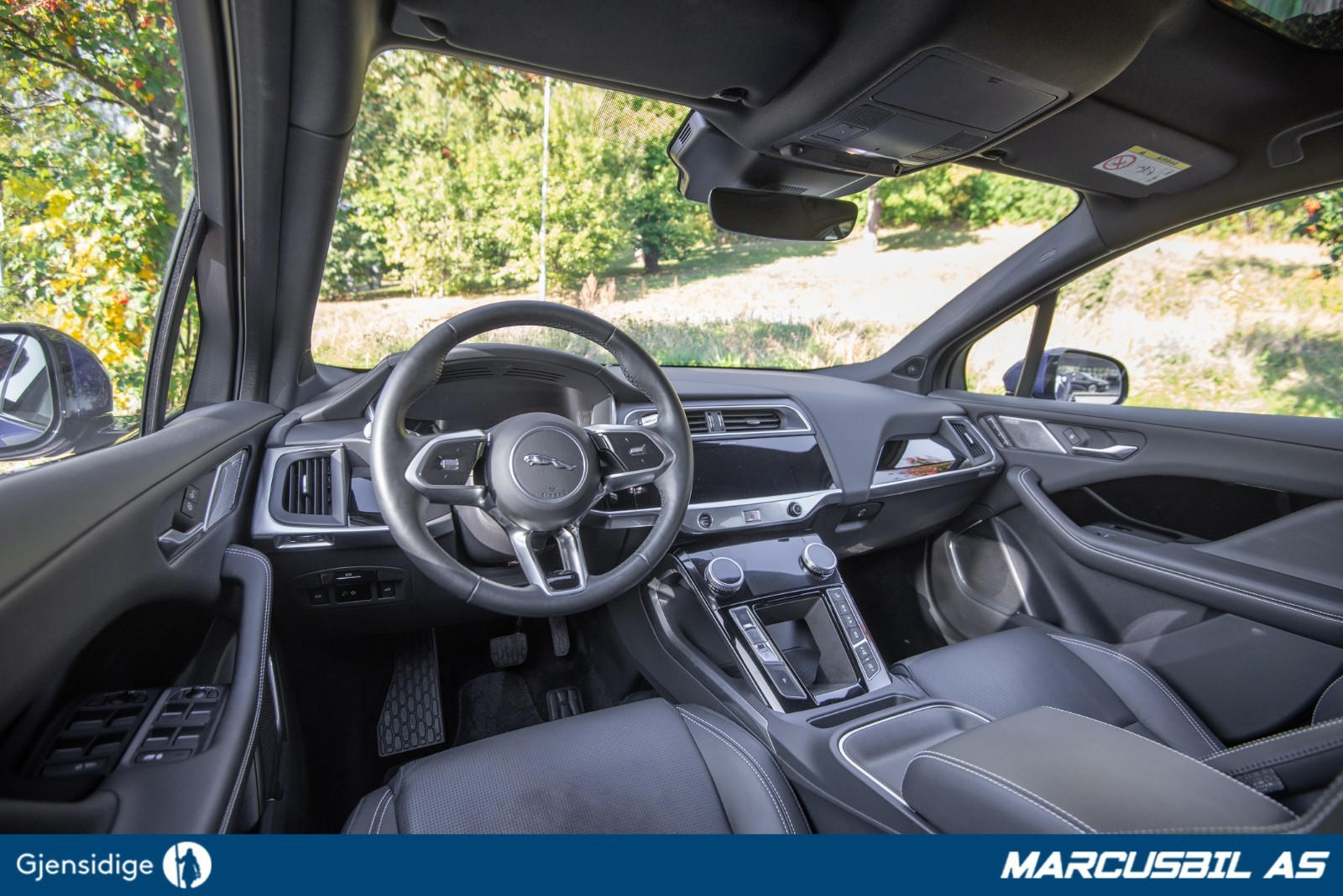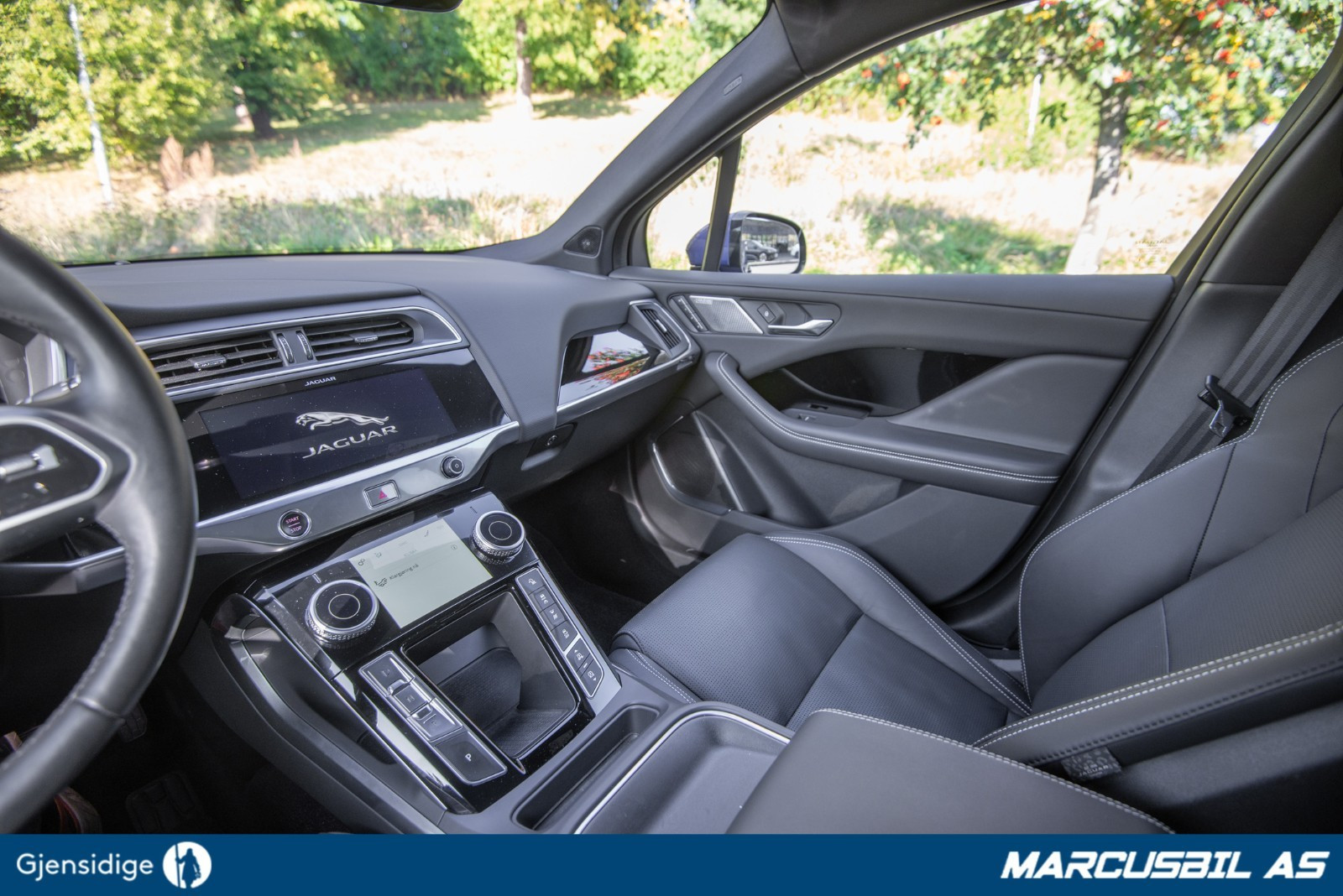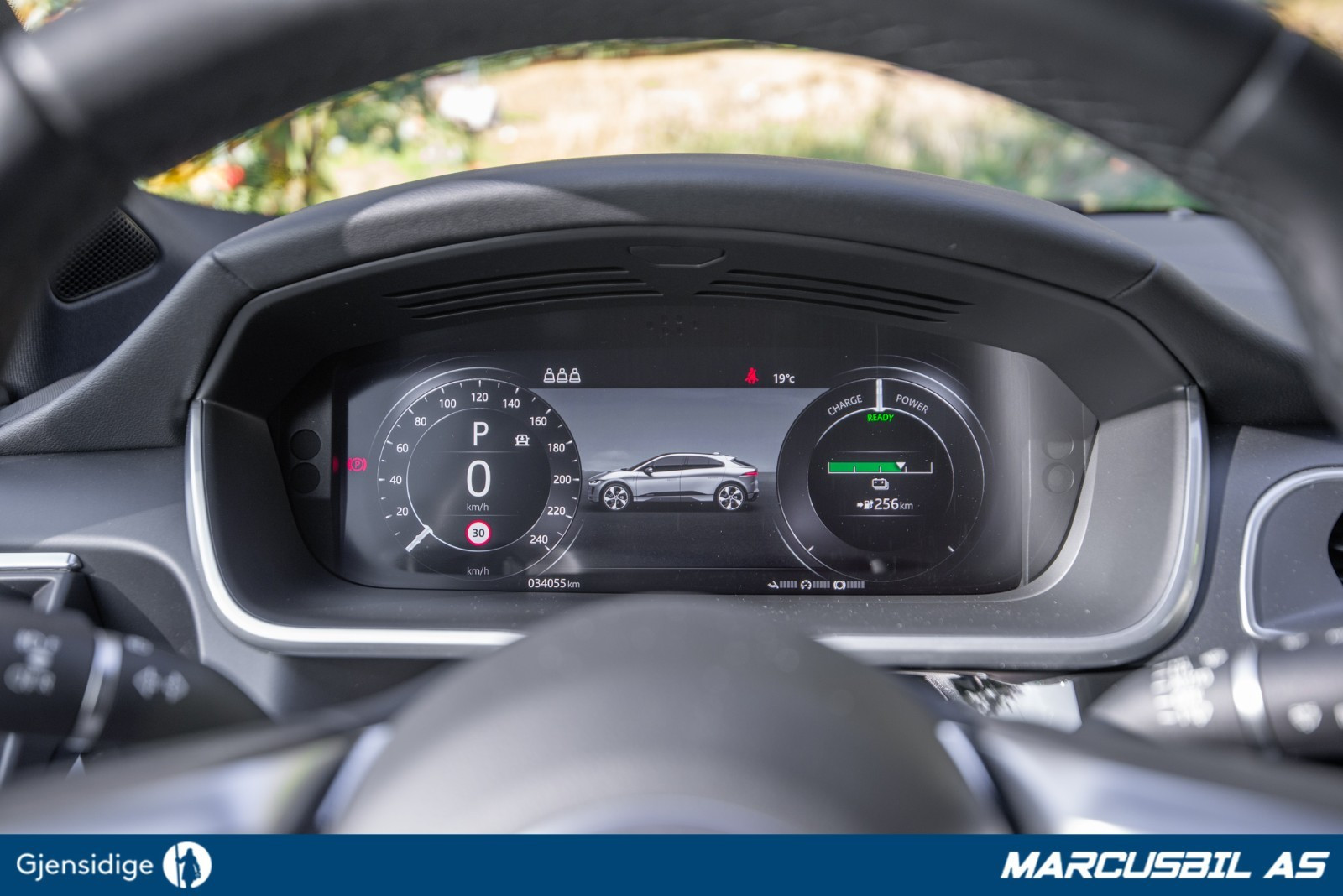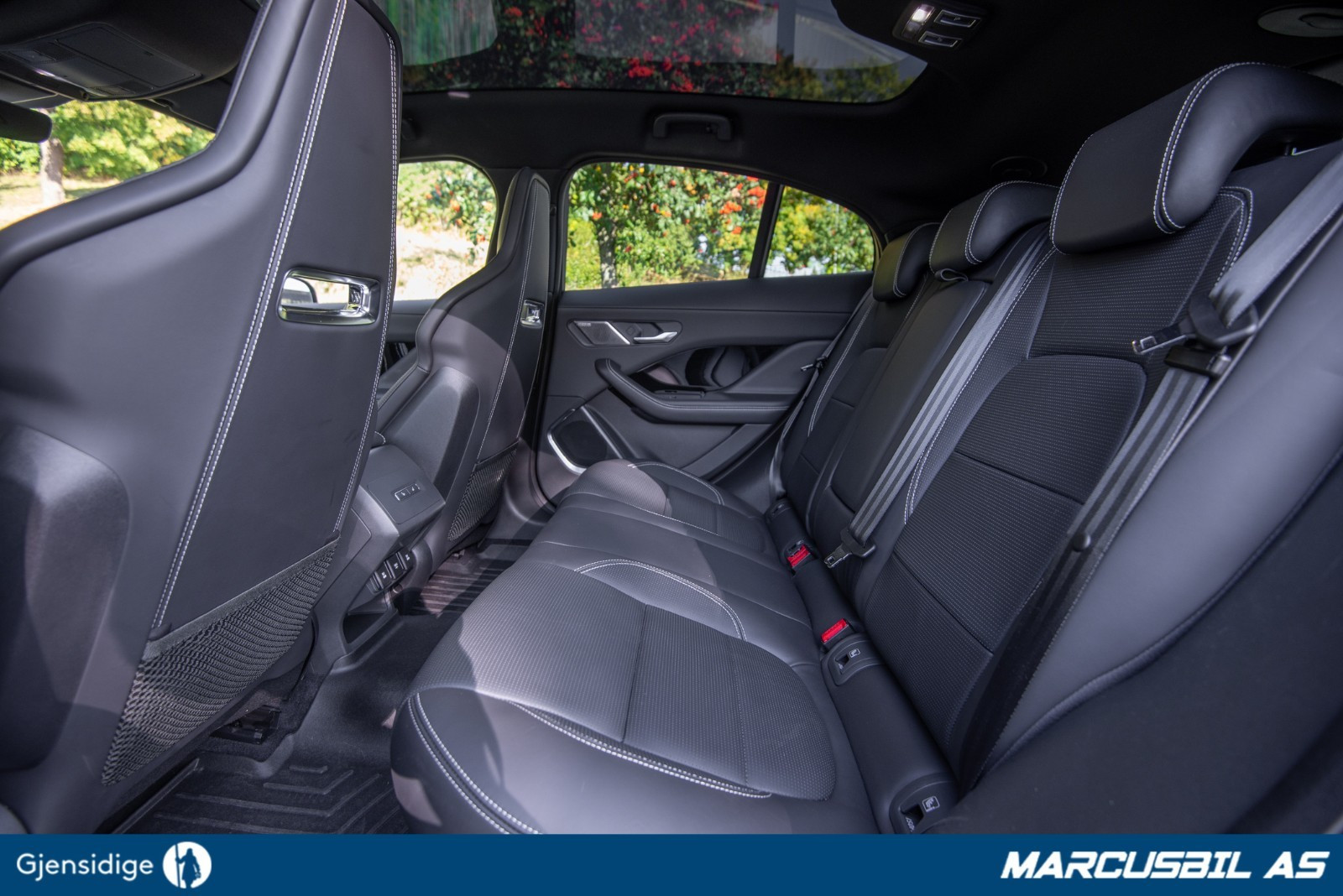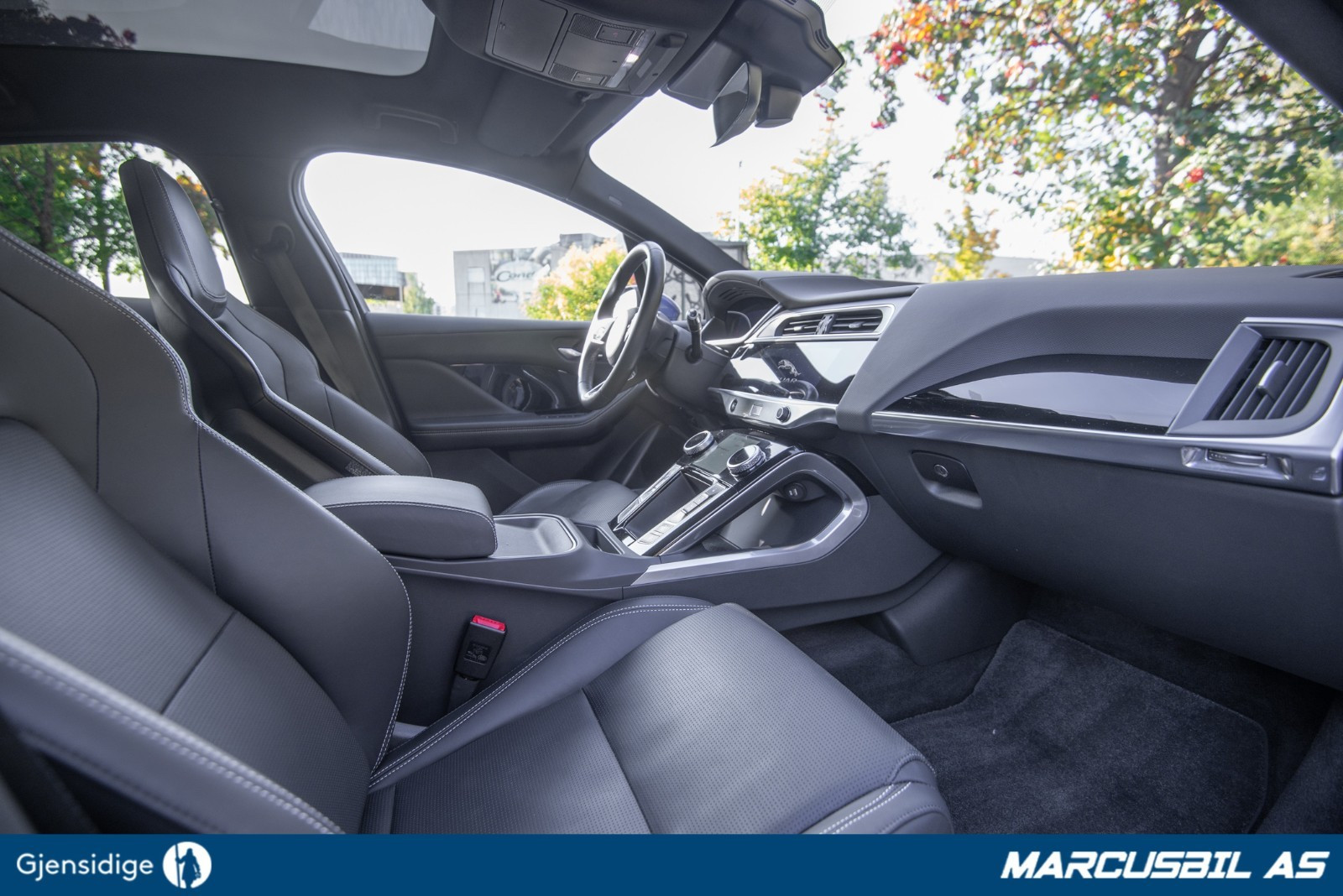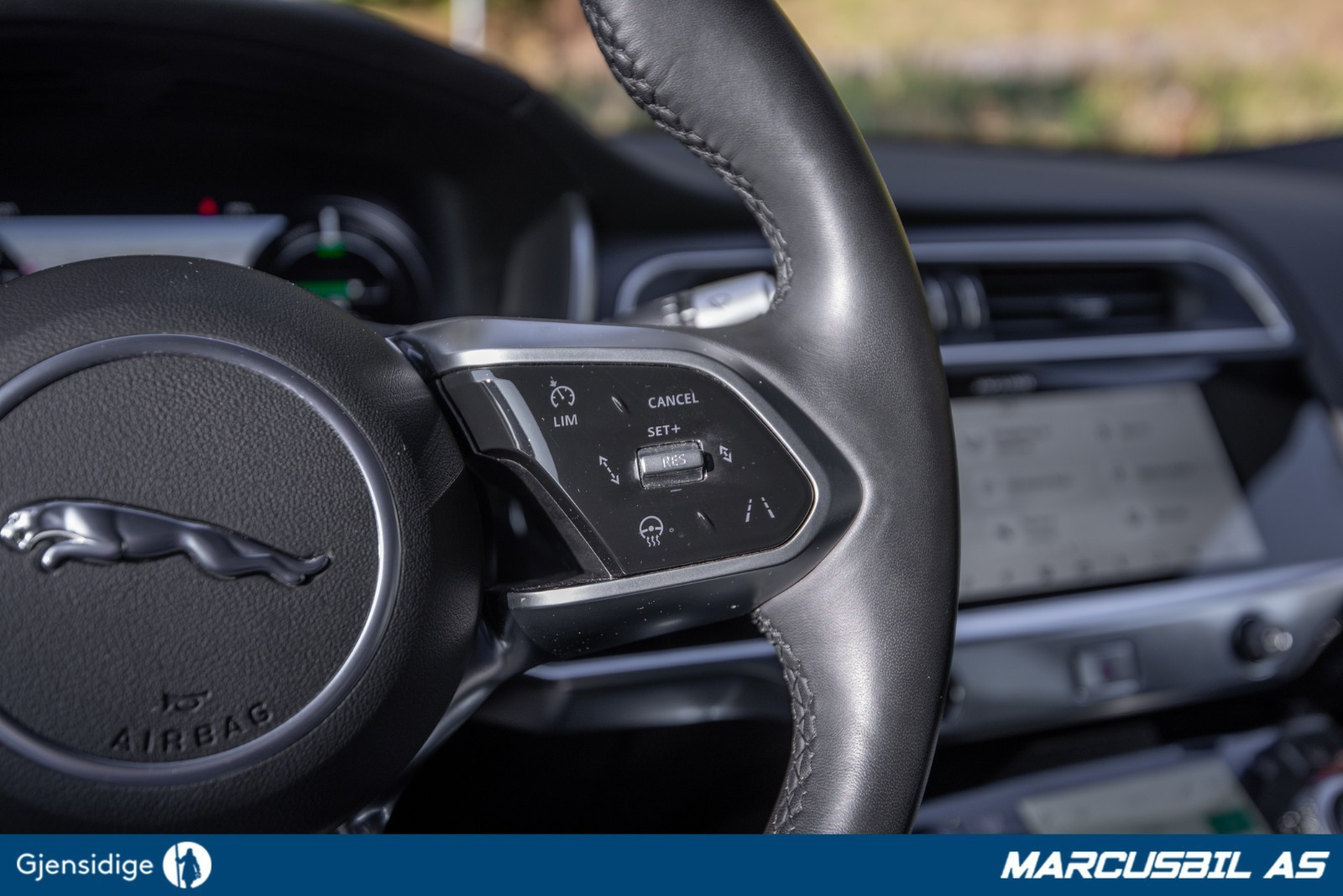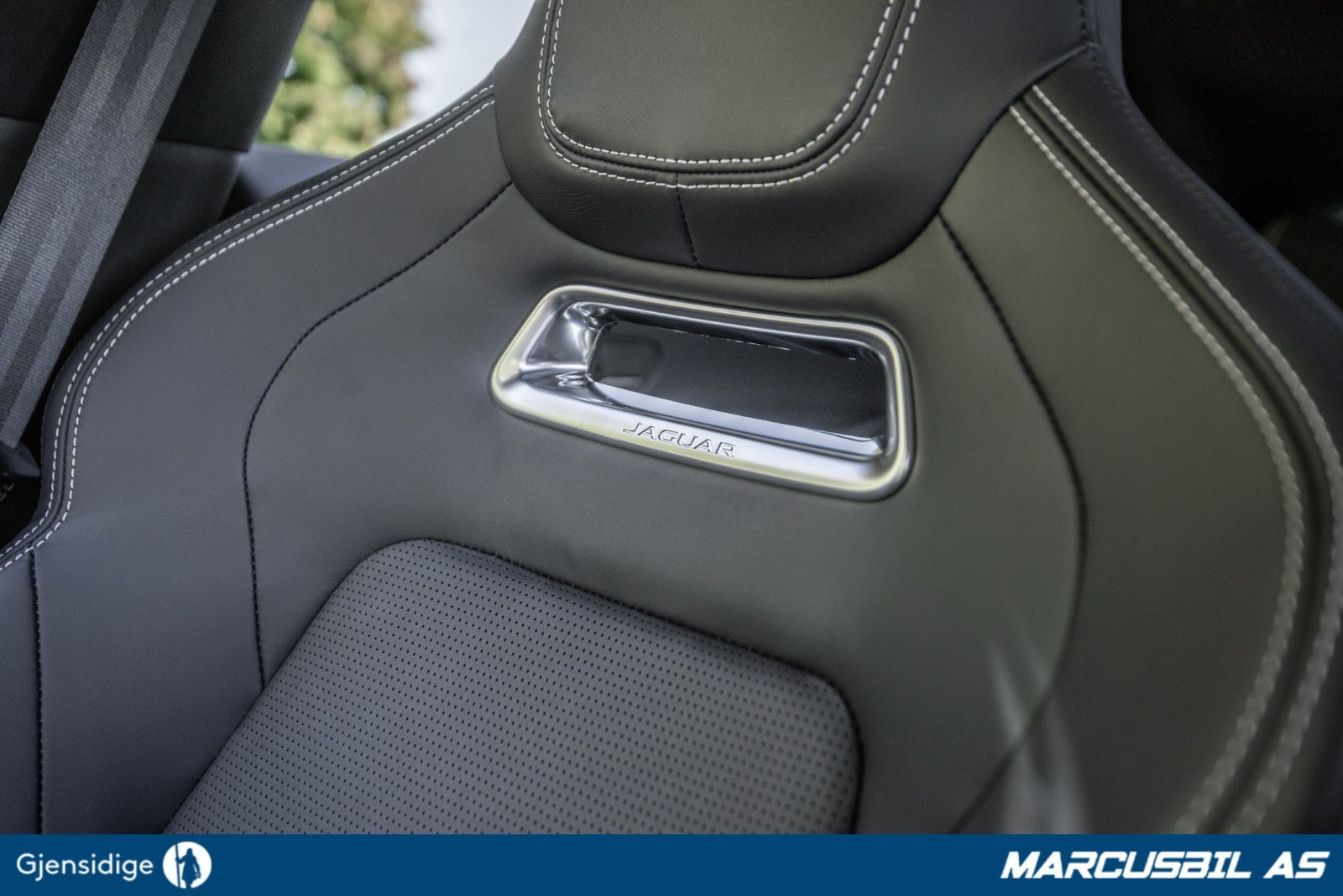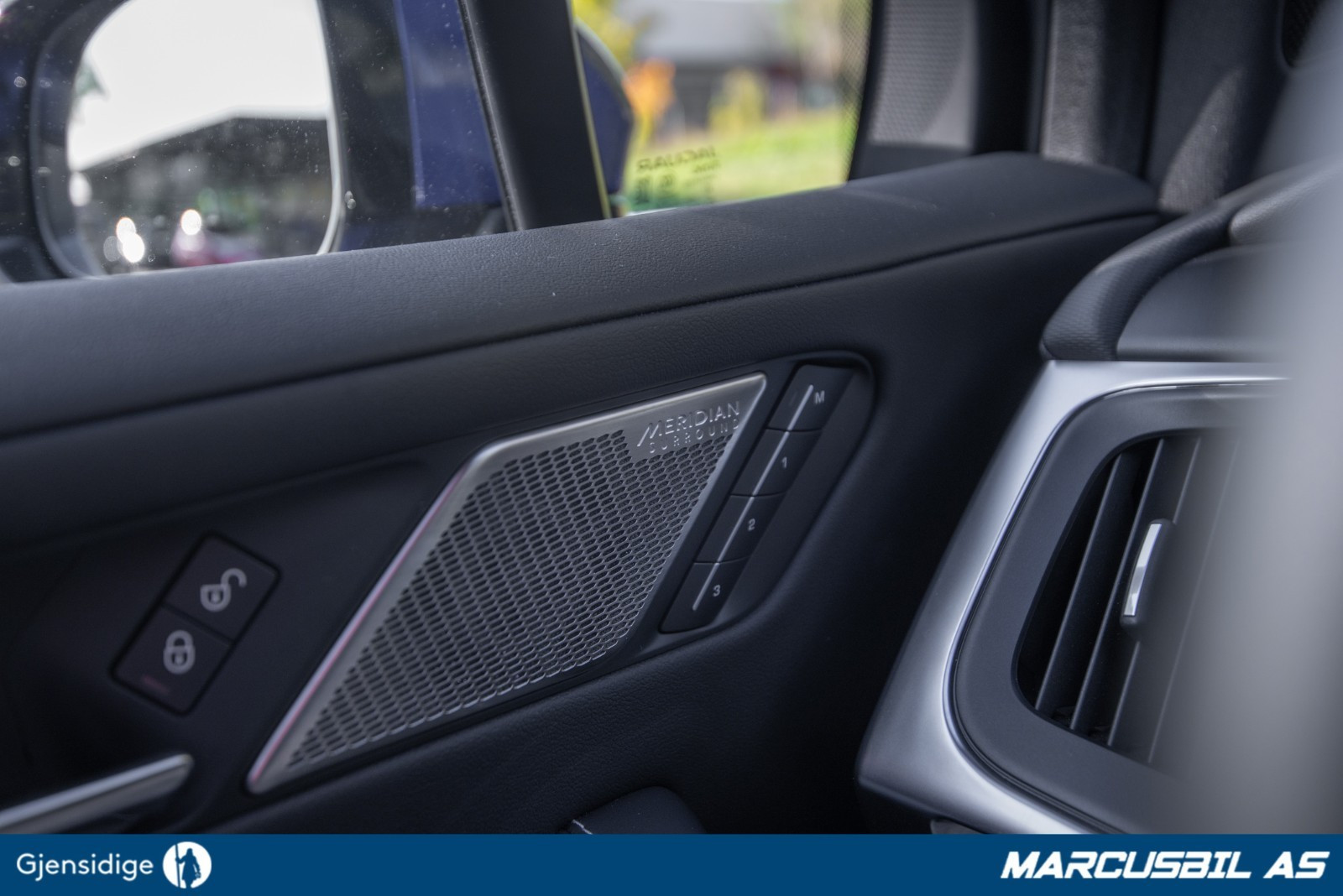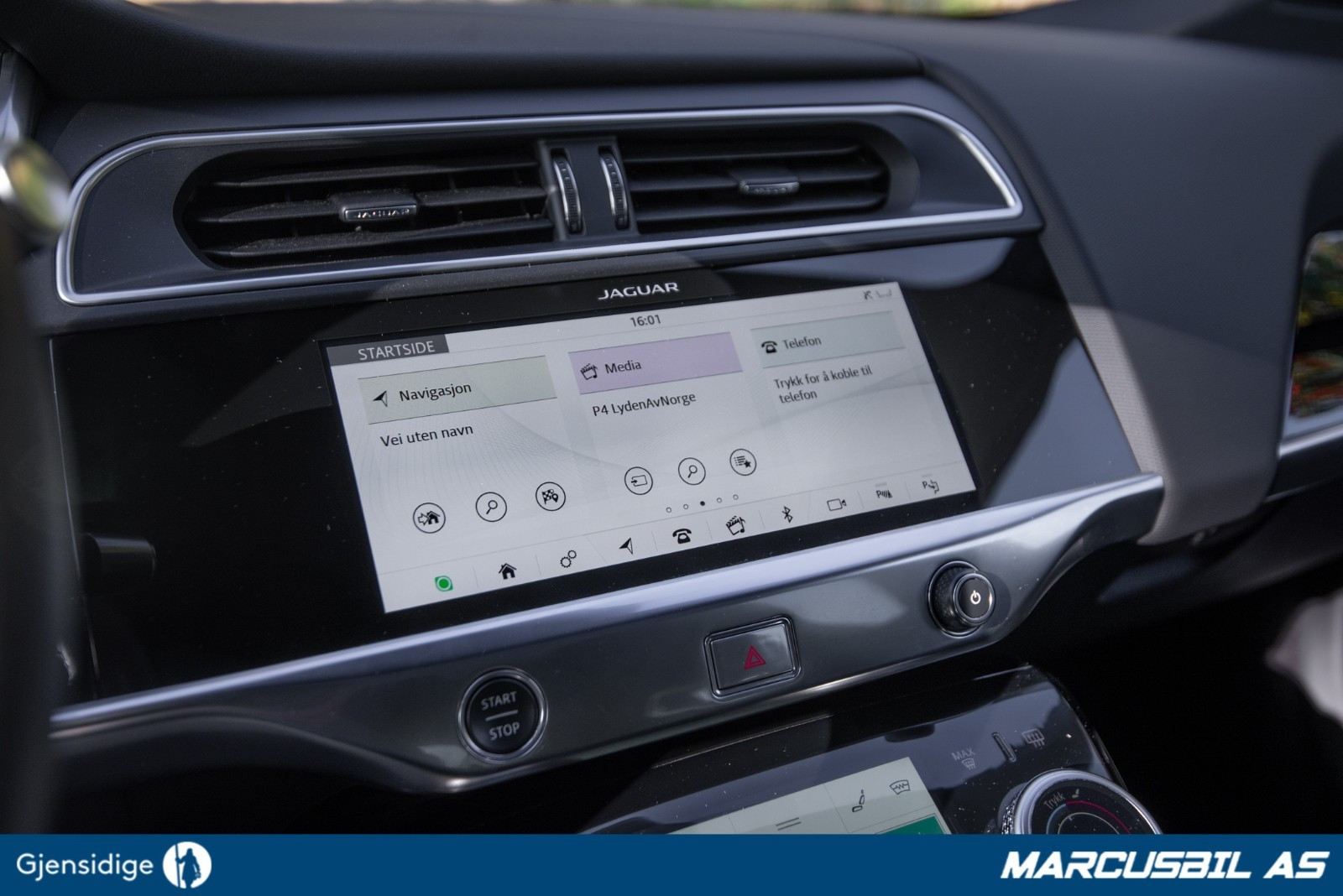 Solgt
Jaguar I-PACE
Jaguar I-PACE Performance HSE 400EV ACC/LED Matrix/Hud/Luft/Norsk bil 2019, 34 054 km, kr 649 000,-
Full pris: 649 000,-
Utstyr
ABS-bremser
AUX tilkobling
Airbag bak side
Airbag foran
Airbag foran side
Airbag gardiner
Antiskrens
Antispinn
Avblending av speil
Avtagbart hengerfeste
Bagasjeromstrekk
Bakluke elektrisk
Beltevarsler
Bluetooth
Cruise Controll adaptive
Ekstra forsterkerenhet
Ekstra mørktonede vinduer bak
El.vinduer
Elektrisk sete m. memory
Elektriske speil
Fabrikkmontert alarm
Farget glass
Fjernstyrt sentrallås
Head-up display
Innfellbare Speil
Interiør sport
Isofix
Keyless go
Kjørecomputer
Klimaanlegg 2-soner
Korsryggjustering i førersete
LED-lykter
Ladeledning
Lakkerte utvendige speil
Lettmet. felg sommer
Lettmet. felg vinter
Lyktespylere
Lys LED kjørelys
Metallic lakk
Midtarmlene
Motorvarmer
Multifunksjonsratt
Navigasjonssystem
Nødbremseforsterker
Oppvarmede seter
Oppvarmede speil
Original telefon
Panorama glasstak
Parkeringsensor bak
Parkeringsensor foran
Pollenfilter
Radio DAB+
Radio FM
Ratt oppvarmet
Ratt regulerbart elektrisk m/ minne
Regnsensor
Regulerbart ratt
Ryggekamera
Servostyring
Sete multifunktion
Seter nedfellbare bak
Seter oppvarmet bak
Skinninteriør
Skinnratt
Skinnseter
Sommerdekk
Startsperre
Stålbjelker
USB
Varmedempende glass
Varmer kupé elektrisk
Varmer motor elektrisk
Vinterdekk
Beskrivelse
Visning kun etter avtale. Kontakt oss for visning. 
Råtøff I-Pace selges!
Denne må sees! , Særdeles strøken og velholdt!
Bilen er solgt ny i Norge og har derfor kaldt klima utstyrskode for Nordisk klima.
NB! Bilen har 5 års garanti fra 2020! 
Utstyr:
- Performance seats
- Head-Up display
- Black Pack
- Adaptive Dynamics
  Adaptive Dynamics leverer både presis dynamikk og luksuriøs kjørekomfort ved å overvåke bilens bevegelser opptil 500 ganger i sekundet.
  Systemet analyserer akselerasjon, styring, gass- og bremsepedal samt justerer de elektronisk styrte demperne konstant for å optimalisere  opphengsinnstillingene, og gir dermed optimal balanse mellom komfort, raffinement og smidighet til enhver tid.
- Adaptive luftfjæring
- Adaptive LED Matrix Signature
- Adaptive Cruisekontroll
- Adaptiv filskiftevarlser
- Kjøling i setene foran
- Windsor skinn
- Panorama glasstak
- El. seter med minne
- Surround Camera system
- 825W High End Meridian stereo Surround Sound System
- Navigasjon Touch Pro
- Steering assist
- Blindsonevarsler
- Keyless go
- Gesture tailgate (Elektrisk bakluke m/fotsensor)
-Oppvarmede seter foran og bak
- Privacy glass (mørke vinduer fra b-stolpe)
- Multiratt
- Varme i setene foran og bak
- Varmeratt
- Varme i frontrute
- 360 surround kamera
- Blindsonevarsler
- Intelligent nødbrems
- DAB radio 
- Regnsensor 
- Bluetooth handsfree & audio
- Parkeringssensor foran & bak
- Navigasjon
- IsoFix
- Talestyring
- Automatisk avbelndbart speil 
- Ambiente innvendig belysning 
- Parkeringsassistent 
- 22" Orginale felger sommer
- 20" Orginale felger vinter
Original utstyrsliste fra fabrikk:
British Car Import AS SAJJ0323J0323
Number 14780865 VIN SADHA2B12K1F72595
Short VIN F72595
Market Description Norway
Destination J0323 
Type Individual
Build Date 30/01/19
Delivery Date 14/05/20
Accepted Delivery 22/02/19
Planned Handover 09/03/19
Customer Handover 14/05/20
Specifications X590 Z5 X590 EV AWD 5DR SWB HSE 400PS ,
Norway V12T, AE590/590AF, 2019 5000371909
2019 Model Year
Caesium Blue
1AV Ebny Wdsr/Lt Oyst Perf Ebny/Ebny
300NE
032HH Seatbelt - Ebony
033JK Windsor Leather Perforated
033MT Performance Seat
033PQ Light Oyster Stitching
034DU Ebony / Ebony
088EM Console Lid Leather
089EE Door Stitch - Light Oyster Auto Electric Vehicle
078CQ
Options
017CA Cold Climate Pack
032DV Heated Steering Wheel
040AK Heated Front Windscreen
040AQ Heated Front Washer Jets (Windscreen)
027BY Electronic Air Suspension
027CW Adaptive Dynamics
031MD 22" x8.5 Style 5056 DT
029KA Tyres Continental
031UE 255/40 R22 103V Summer
032MB Black Exterior Pack
064FQ Grille - Gloss Black/Gloss
Blk Surround
081DB Exterior Trim Surrounds-Black
039IB Head-Up Display
041CX Roof - Fixed Panoramic
047AB Frt/Rr Toughened Glass w/Rr Privacy Glss
064AP Front fog lamps
064FC Ambient Lighting - 3
079AJ Floor Mats - Carpet
188HD Headlining/Morzine/Ebony
032BU Ebony Headlining
088HH Headlining - Morzine
300BX Seat Combination
033NT/033NZ
033GQ Cooled/heated front seats & heated rear
033IP Drv/Pas Elec Ft Seat Memory
033JN Lumber Seat-4 Way Adjust Bolster
033JP Front Seats - 12x12 Way
033LR LESS Cushion Extension
033QV Front Headrestraint - Non Adjustable Derivative Pack
590AF HSE 90kWh 400PS Auto
025LN Meridian Surround Sound System
030NL Htd/P-Fold/Mem/A-Dim/App.Light Mirror
057FN Badge - HSE
064BV Headlamp Power Washers
064QC Matrix LED, Signature + ADB
065AJ ACC + Adaptive Lane Control
070BA Tailgate/Bootlid-Powered with Hands Free
086GC Surround Camera System
086GM Blind Spot Assist
087CB Intelligent Emergency Braking
152CR Engine Power Source - 400/700
181AB Facia Control Panel-High Line
185AV EV400 AWD Badge
002AM Norwegian Literature Pack
011AE InControl Secure for Warranty Period
011BJ Remote
011CC LESS InControl Pack
016BA External Sound (ENG) Enhancemt
017TC LESS Drive Pack
020DM Brake Booster - Standard
021EH EV Battery - 90 kWh
021GA Conventional Electric Vehicle Charger
021JP Charging Equipment-Var 24 (Basic)
021KA LESS Demo Specification Pack
021QC Charging Cable-Mode 3(Var 2)
022AY Climate Control - 2-Zone
022CD A/C Refrigerant - HF01234YF
022DB Label - A/C Charge
022FA Air Quality Sensing.
022GA LESS Cabin Air Quality
022KC OBD Connector ROW
025CW LESS Garage Door Opener(Homelink)
025EZ Voice Control
025FW LESS Garage Door Opener
025JB DAB (Digital Audio Broadcasting)
025NE NGI Head Unit - Mid
025OA Navigation Centre
025PA InControl Apps
025RC Pro Services and Wi-Fi Hotspot
026AR LESS Knee Protection
026BK LESS Int Head Impact Protection (Upper)
026EC Isofix Hard Pnt Attach-Fr Pass
026FK S/B - Elr/PLP LHD Pretensioner
026RD LESS Loadspace Nets/Mouldings
027DH Rear Axle Open Diff w/TVBB
027MJ Halfshaft Type 2
028ET Tow Prep/Bike Carrier Euro
028KB Tow Prep/Bike Carrier
029LY LESS Spare Wheel
030BS Ext Mirror Finish - Body Colour
030CQ Front Rain Sensor - Windscreen Mounted
030DL Glove Box - Standard
030NW Sensor Occupant (ROW) with PACOS)
031BG External mirrors convex
031CG Auto Dimming Rear View Mirror
032HK LESS Extended Leather Pack
032LH Steering Wheel - Sport
033LM RR Centre Armrest & Cupholder
033LV LESS Rear Seat Recline
035AA LESS Fire Extinguisher
038ZZ LESS Overspeed Warning
043BJ Electric Powered Park Heat
047AP Infrared Reflective Windscreen
048BM Side Door Treadplate-Metal
049AS Steering Column Lock
049AT Manual Stg Col - NON Pyro Tecnics
050BD Deployable Bonnet/Scuttle Abag
053CW Zero Evaporated Emission
055AF Non Locking Wheel Nuts
056AA LESS First Aid Kit
056BB Front Number Plate Fixing ROW
056BK LESS Rear Number Plate Fixing
056BY LESS Warning Triangle
056DD Service Interval 24 Months
056EG Service Distance 34,000 km
062AD Tyre Pressure Monitoring System
062DB TPMS Warning Light Spec 20%
064FU Upper Active Vanes
064HL Headlamp Operation LHD -right justify
065ED AEB-Lev3 Cty & URB+PED+CYC
066AC Passive Entry/Push Button Start
066CZ LESS Leisure Activity Key
068AC LESS Special Build Requirement
074PZ Clear Exit Detection
076CW Dual Note Electric Horn
076DF 434 MHz/non UWB Door Lock Frequency
076EI Double Locking
076EL Perimetric and Volumetric Protection
076ER Security sounder - No BBUS
076EZ LESS Electronic Road Pricing
077BA Vehicle Protection Cat 1
078CQ Auto Electric Vehicle
080AC Body Coloured Painted Roof
080CL Bodyside Cladding - Grained Black
080FK Bumpers - Gloss Black
080GB Bumper Lower Valance Black
086BG LDW + Lane Keep Assist
086DC TSR/ Adaptive Speed Limiter
086DH Driver Drowsiness Monitoring
086KB Reverse Traffic Detection
086MB Park Assist
087AU Navigation
087XL Nav - Reg 1 Europe
088IL JDC Winter Mode/Dyn Mode
088JI Veneer-Gloss Black
094AB LESS smokers Pack
095CC All Surface Progress Control
095DB Export Shipping ROW
095RI Mapcare - Euro/Russ 5yr
095SI Double Charge Socket AC/DC Type 2 Combo
096BH ROW Labels
096CA LESS Brake Reservoir Label
096EB Brake Reservoir Cap-Pictorial
096TA Pictoral -Air bag label -ROW,Jap,Mexico
096TL E Approval Label
097AJ Whole Vehicle Type Approval
099AA 5 Door
100JG Jaguar
101AG SWB
102AG LESS Door Lock Shields
103AS Electric Powered
109AA All Wheel Drive
116AZ LESS Flare Holder
124AF Carpet - Ebony
129XX LESS Rear Seat Entertainment
135AJ LESS Loadspace Stowage Rails
138AD VIN prefix positions 1-3 - SAD
139AW VIN prefix position 4 - H
140AR VIN prefix position 5 - A
141AY VIN prefix position 6 - 2
142AB VIN prefix position 7 - B
143BF VIN prefix position 8 - 1
144BC VIN prefix position 9 - ? (check digit)
IKKE FÅTT SVAR?
Vi har dessverre litt utfordringer med at våre e-poster havner i din søppel/spam mappe. Sjekke denne om du ikke har fått svar fra oss. Legg gjerne ved ditt mobil nr, så sender vi også en melding til deg om at vi har svart.
ÅPNINGSTIDER
Man-fre  10:00 - 17:00
Lør          11:00 - 14:00 
Søn         Stengt
Kontakt oss for visning. Vi ønsker å sette av tid til deg, slik at du finner din perfekte bil.
FINANSIERING
Marcusbil AS samarbeider med Gjensidige, DNB, SpareBank 1 og SR-Bank. Vi jobber for å finne best løsning for deg. Fra kr 0 kontant inntil 10 års nedbetaling. Vi gir deg raskt svar på søknaden.
FORSIKRING
Vi skaffer meget gunstig forsikring via DNB og Gjensidige. Ring for uforpliktende tilbud.
Marcusbil AS er medlem av Bruktbilgruppen AS.
Med forbehold om feil i annonsen.
FINN-kode: 204340140
Referanse: 4322