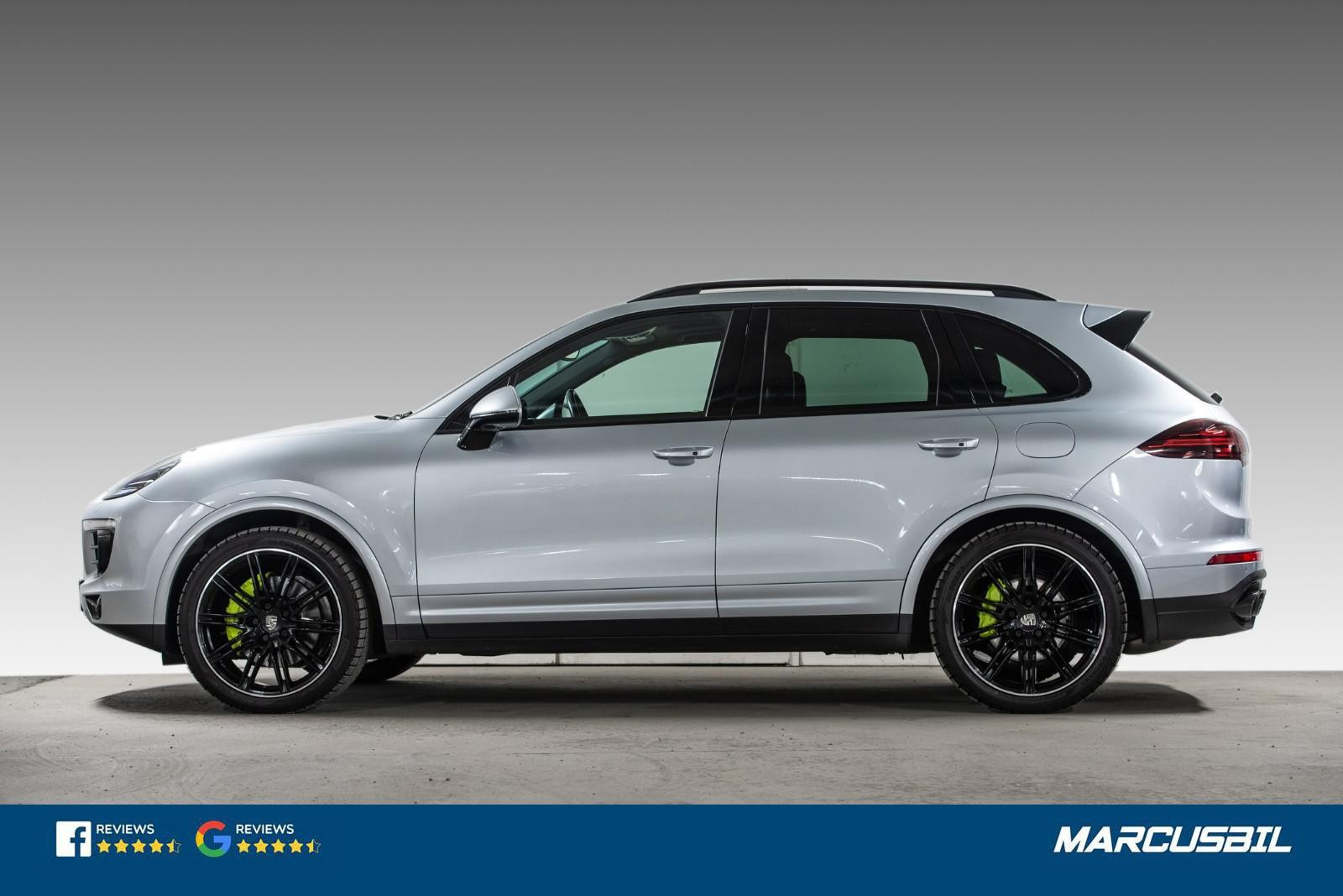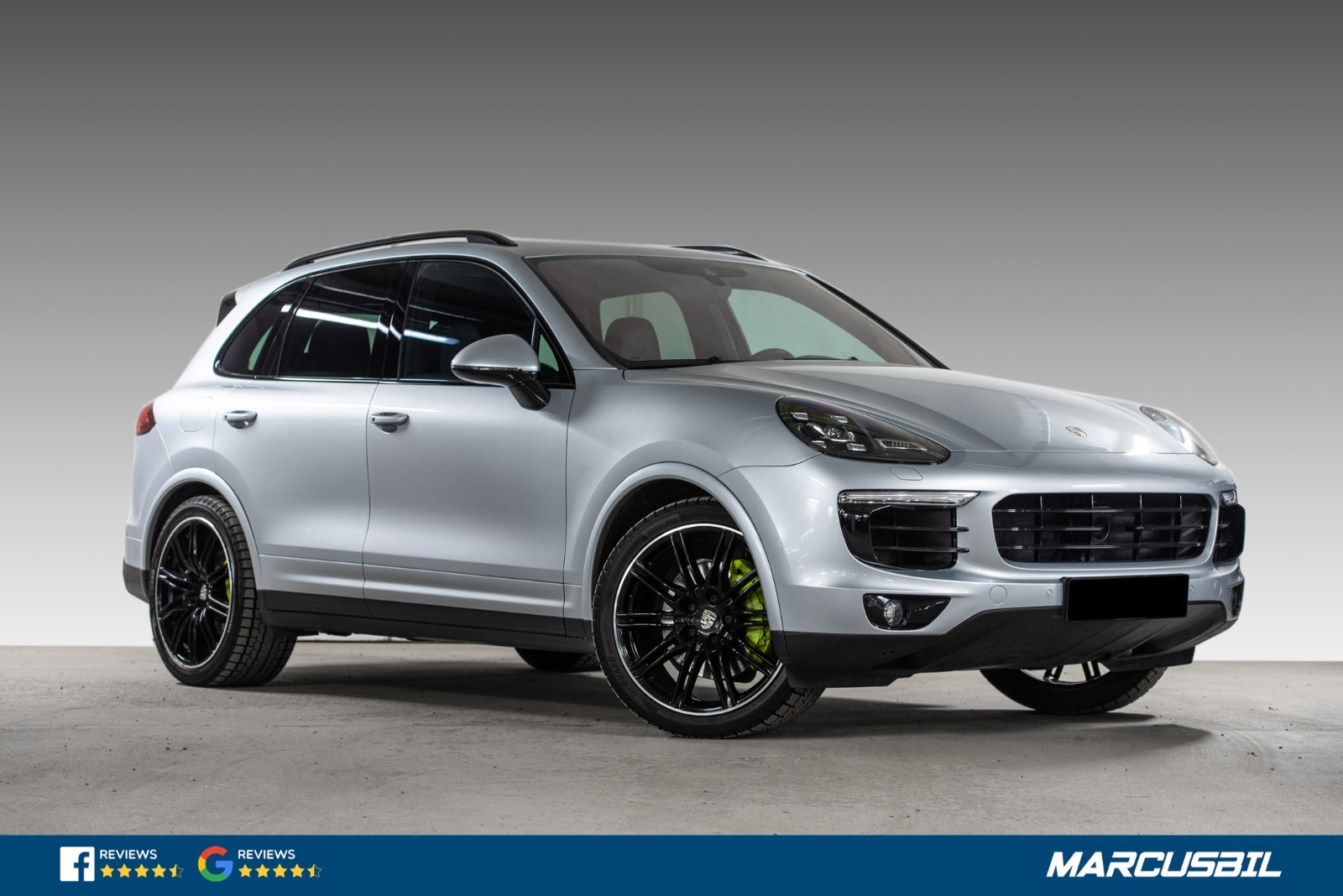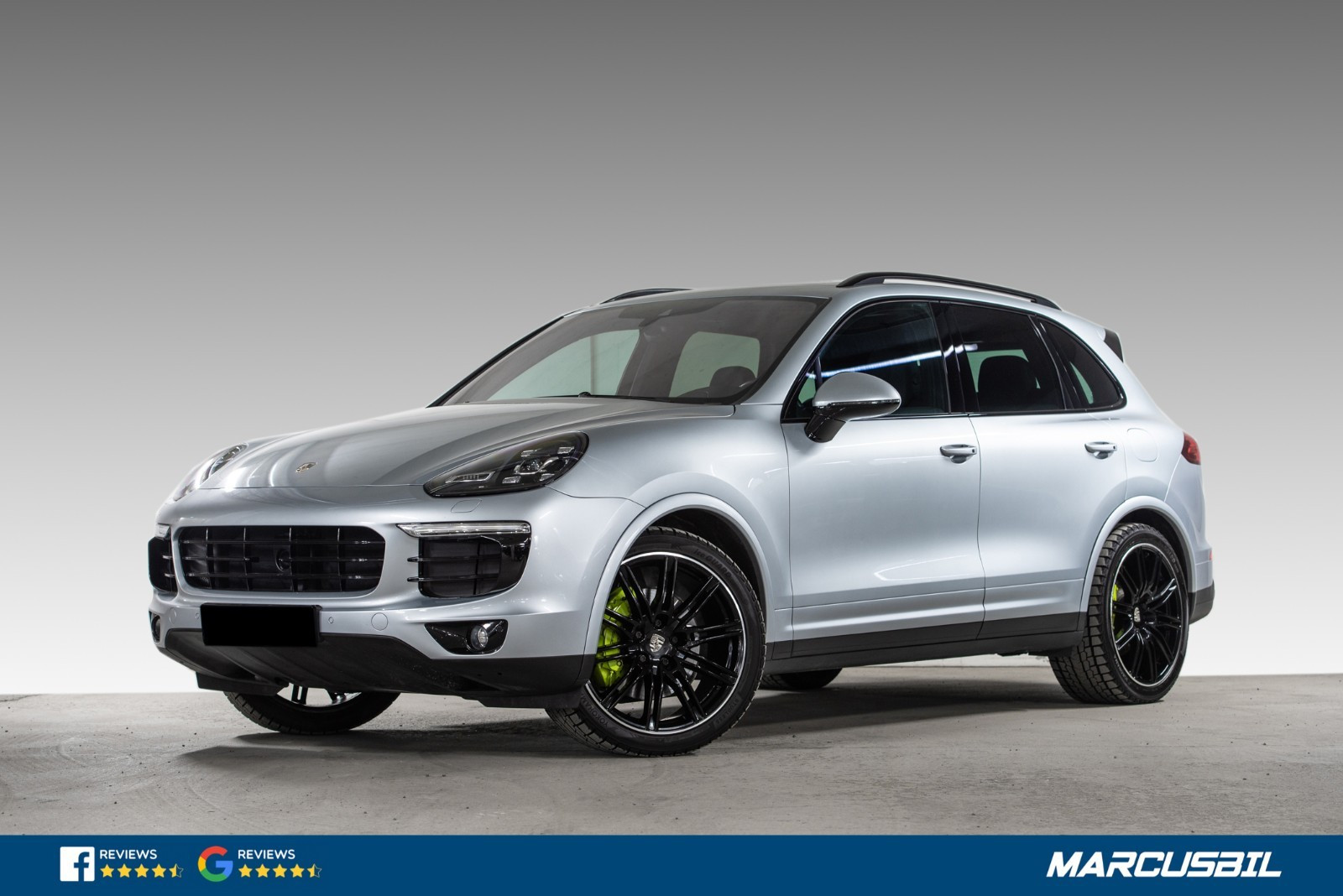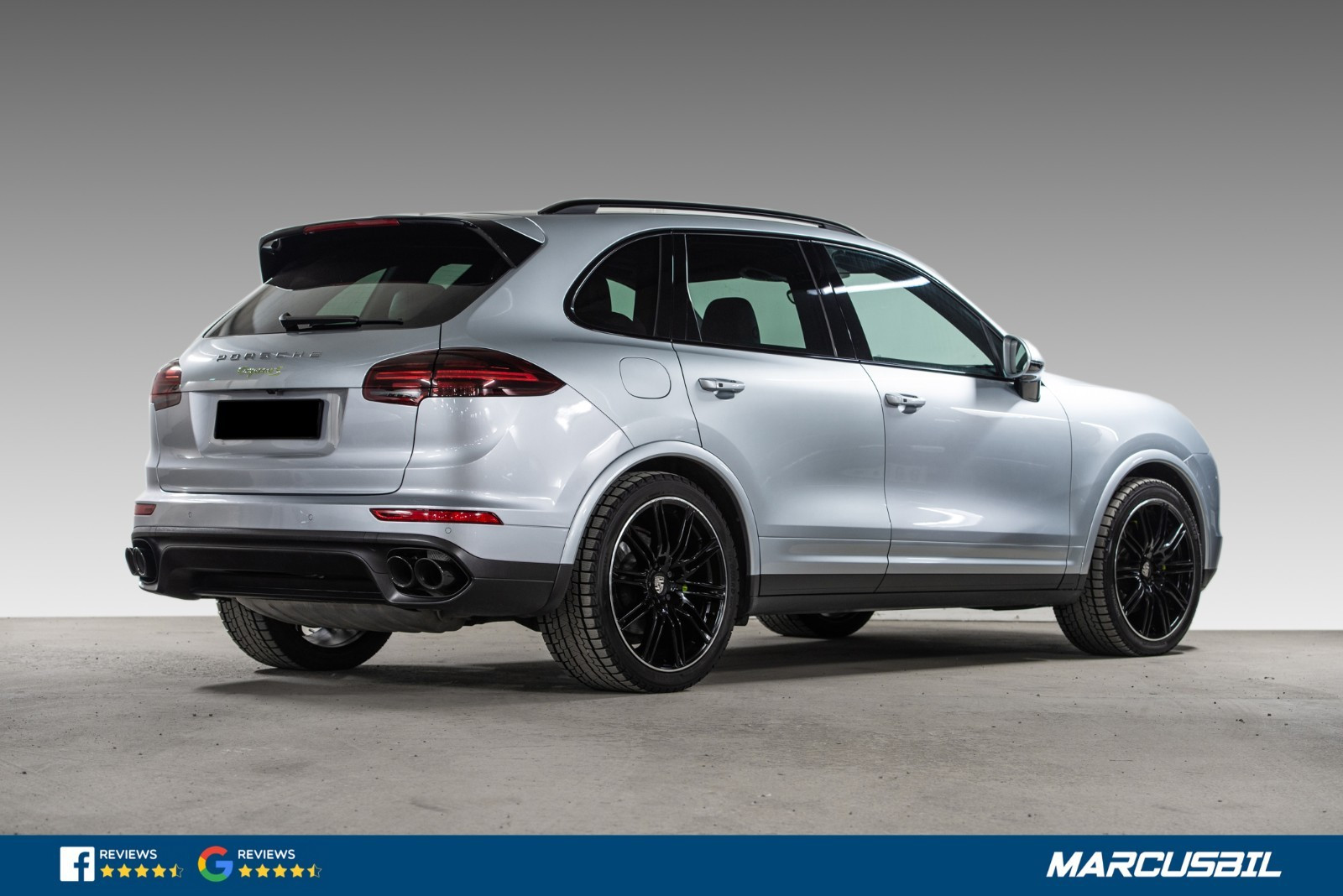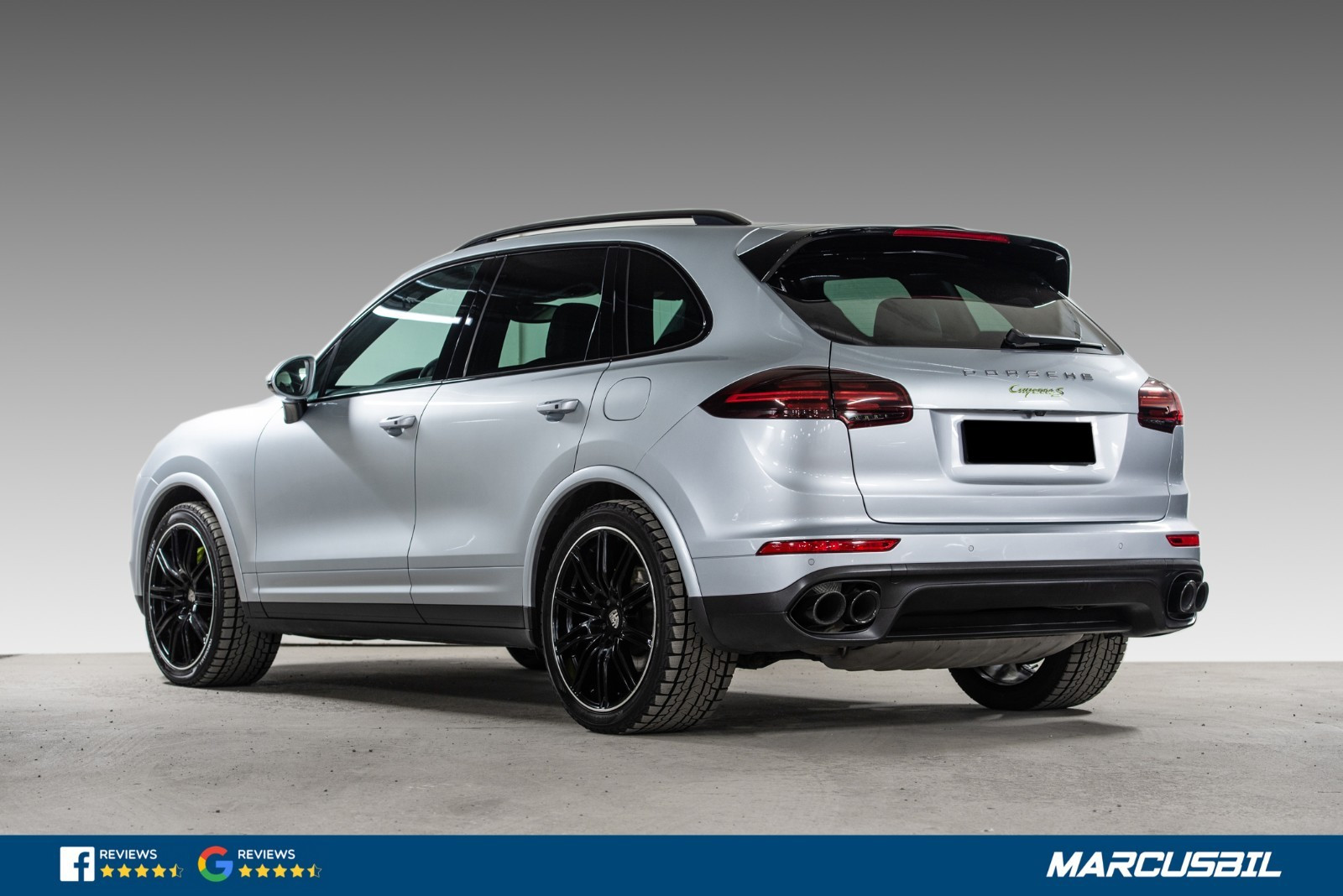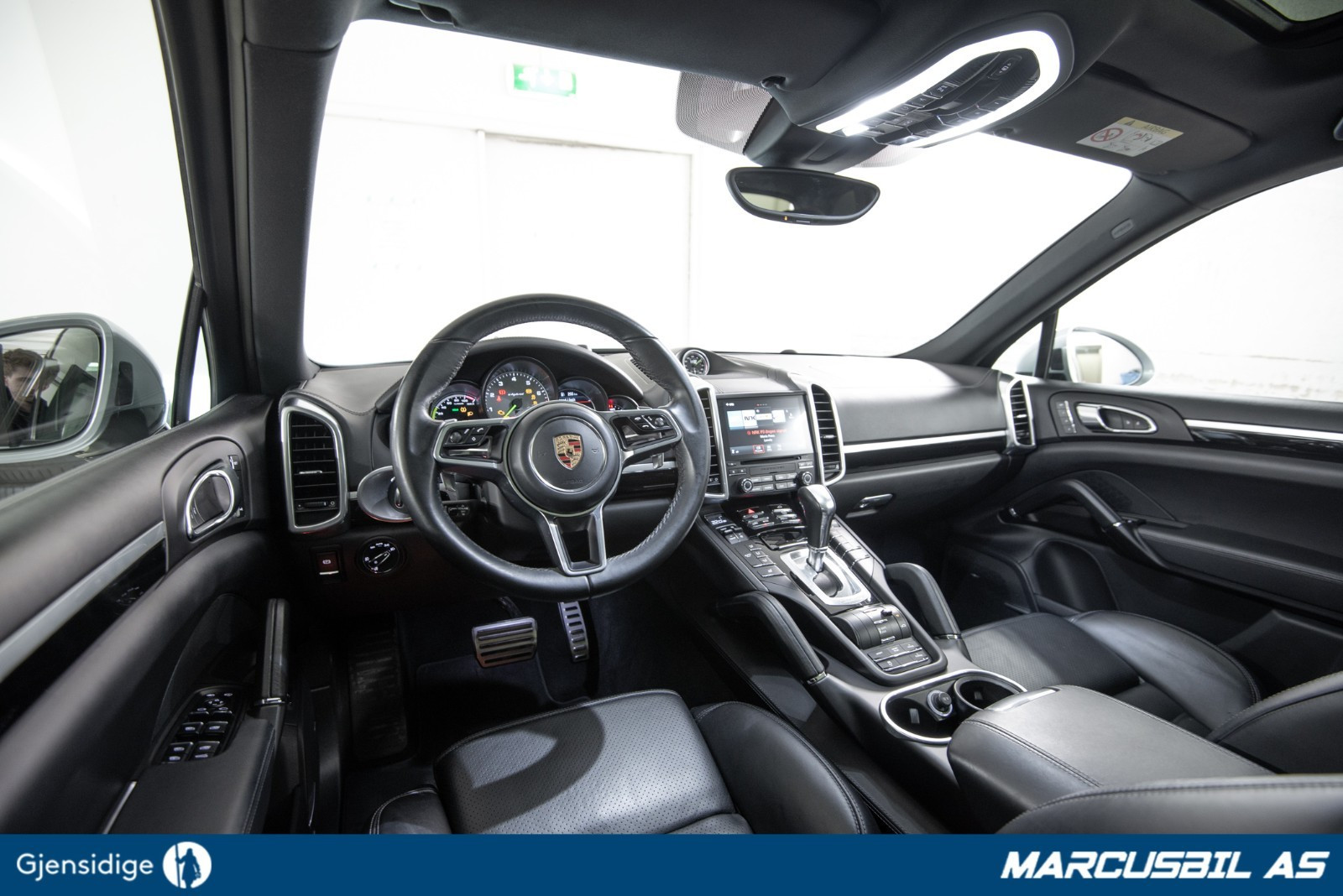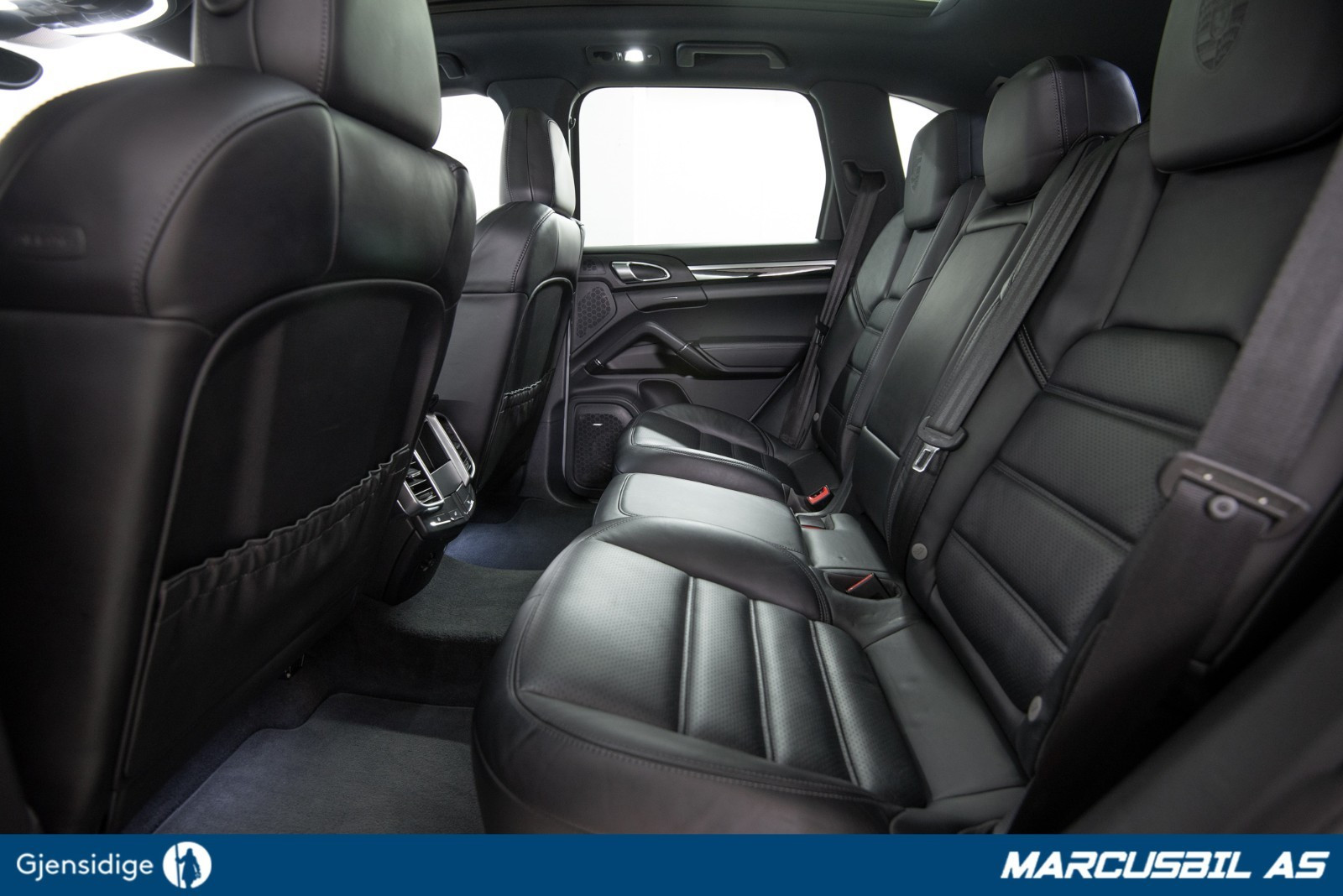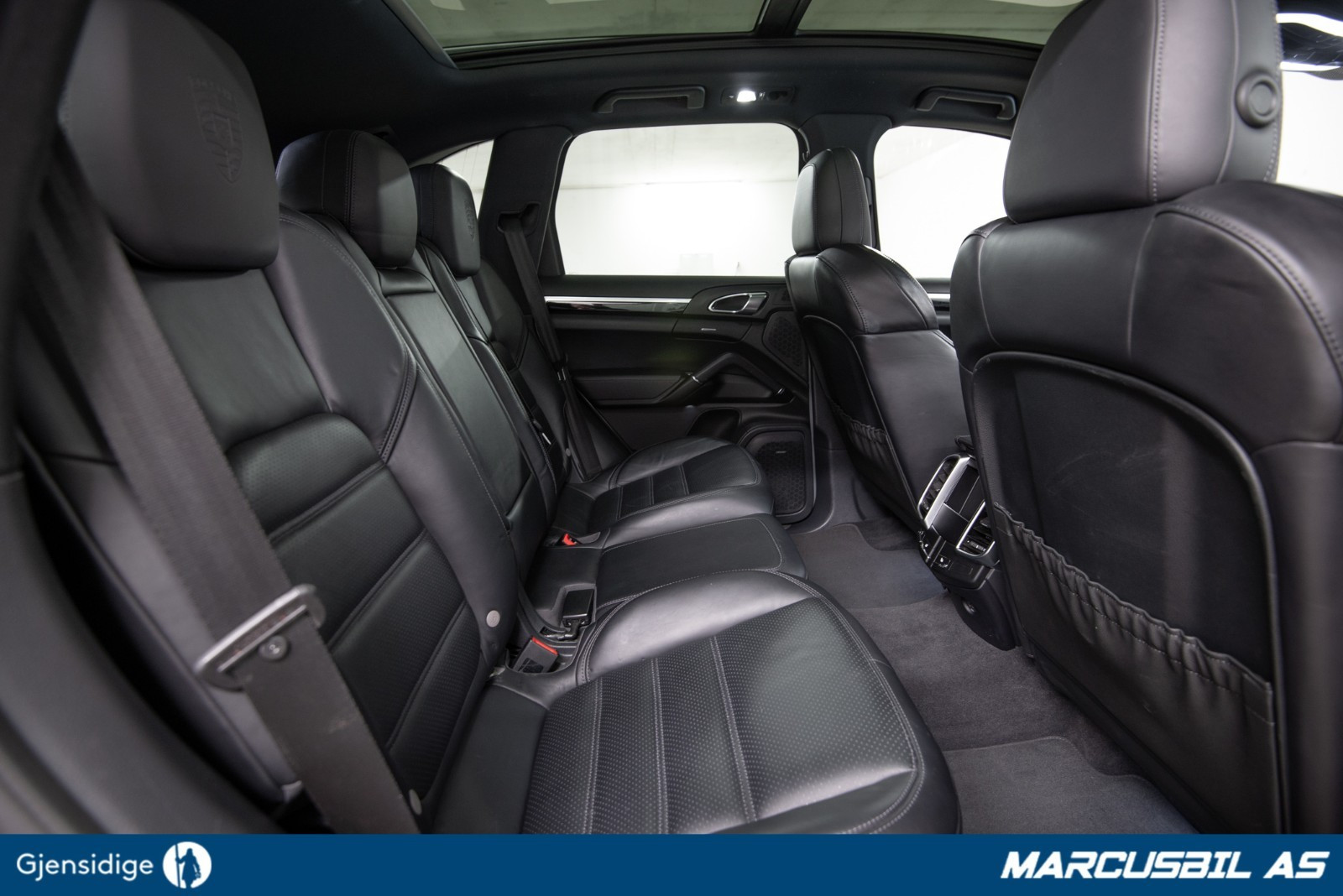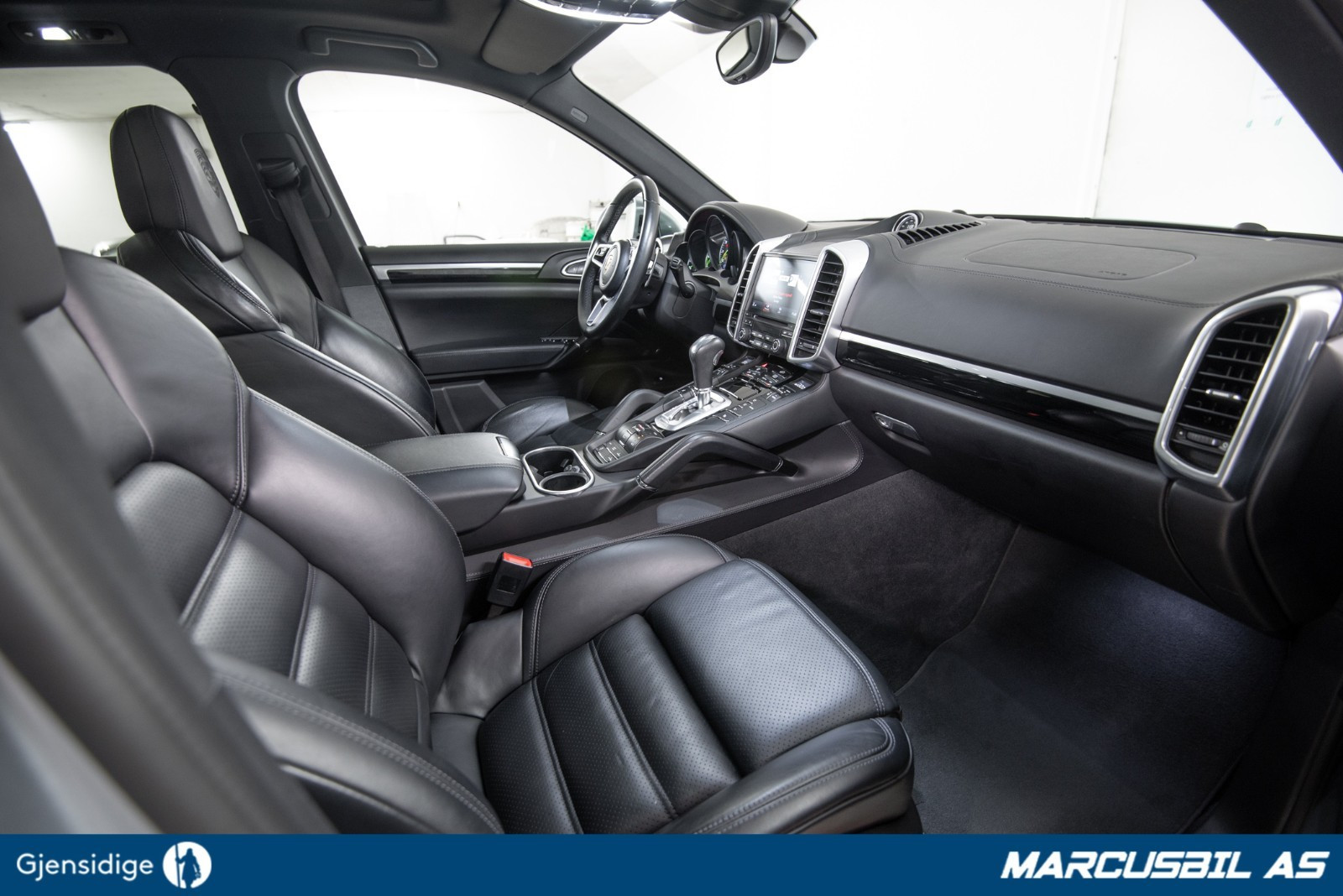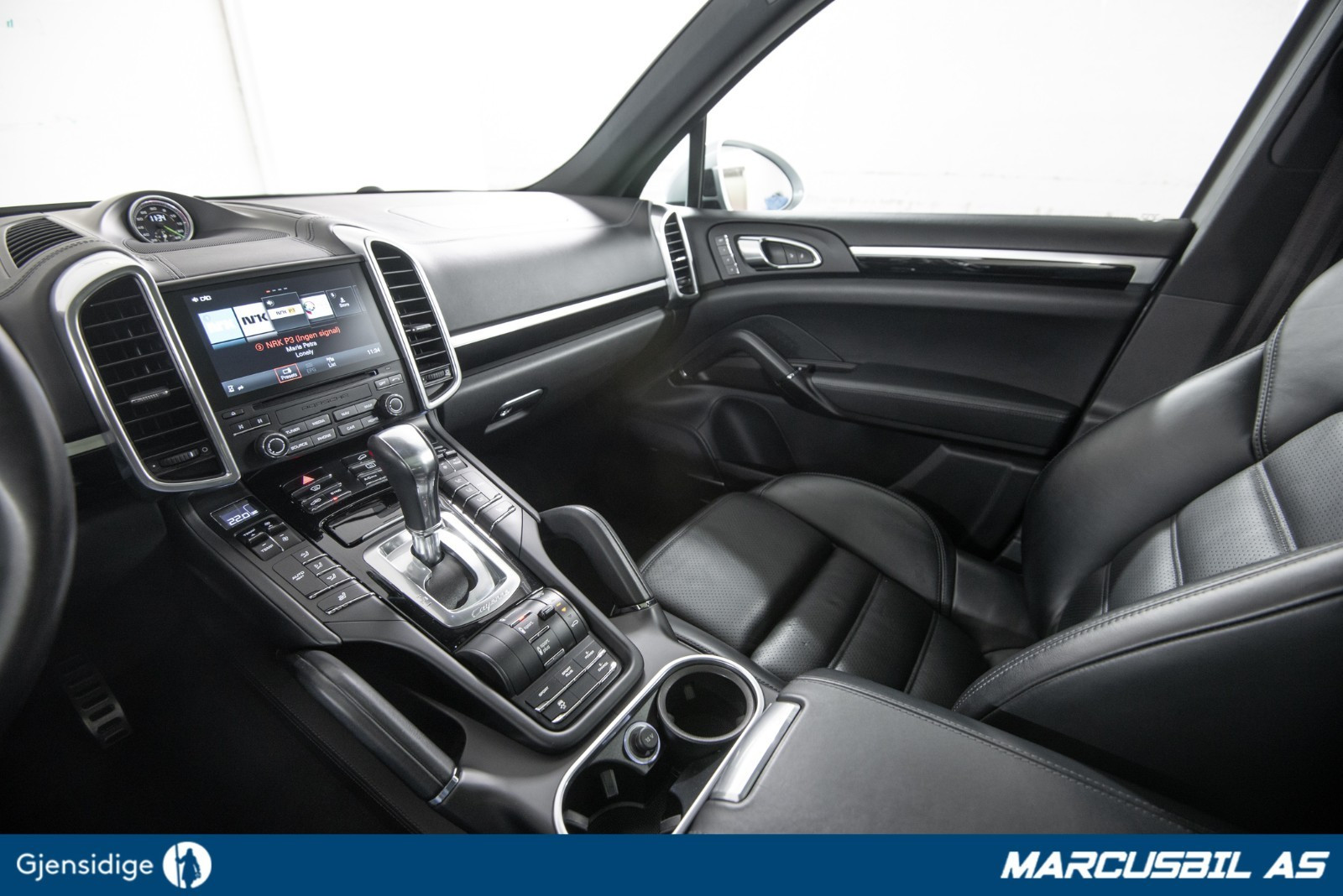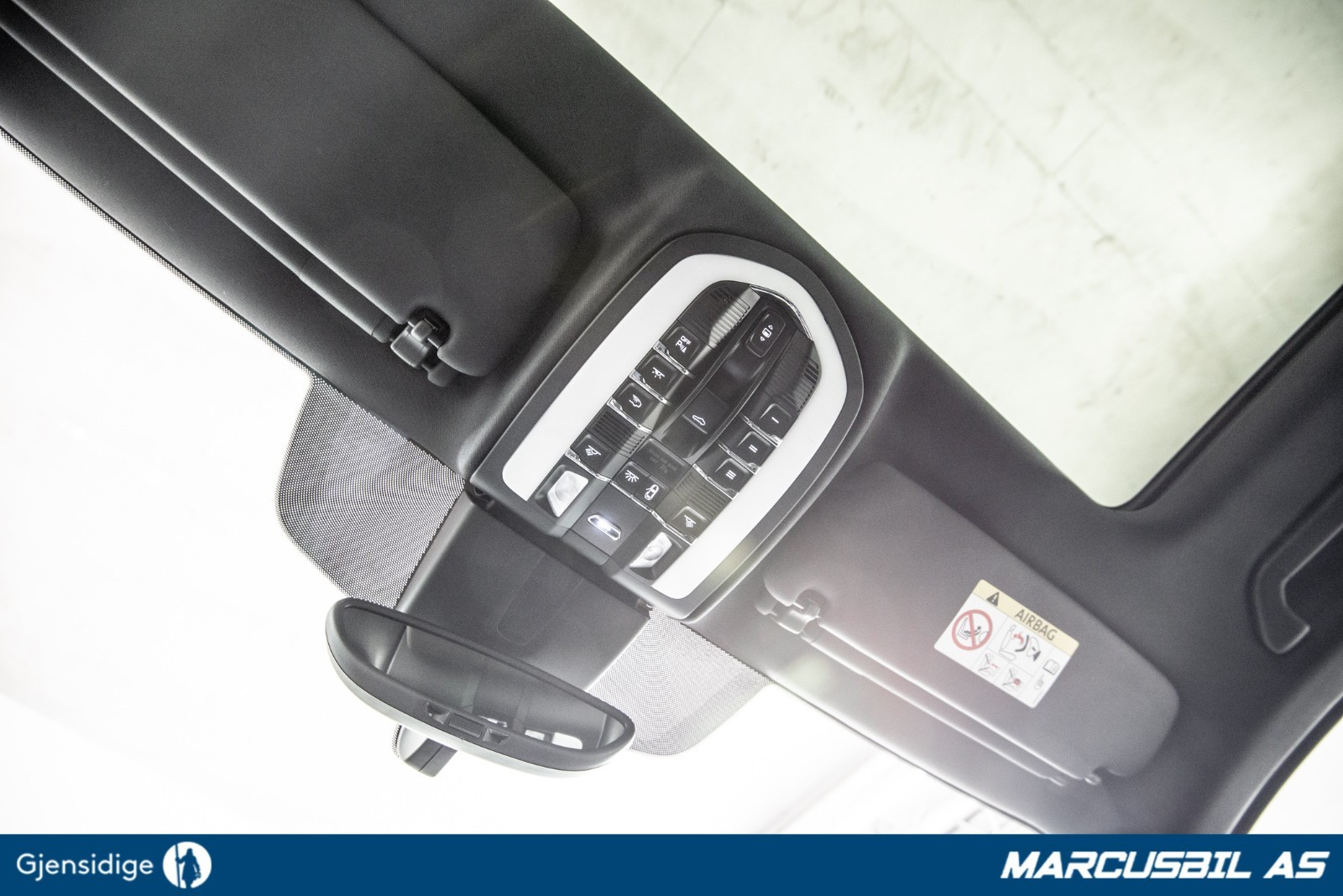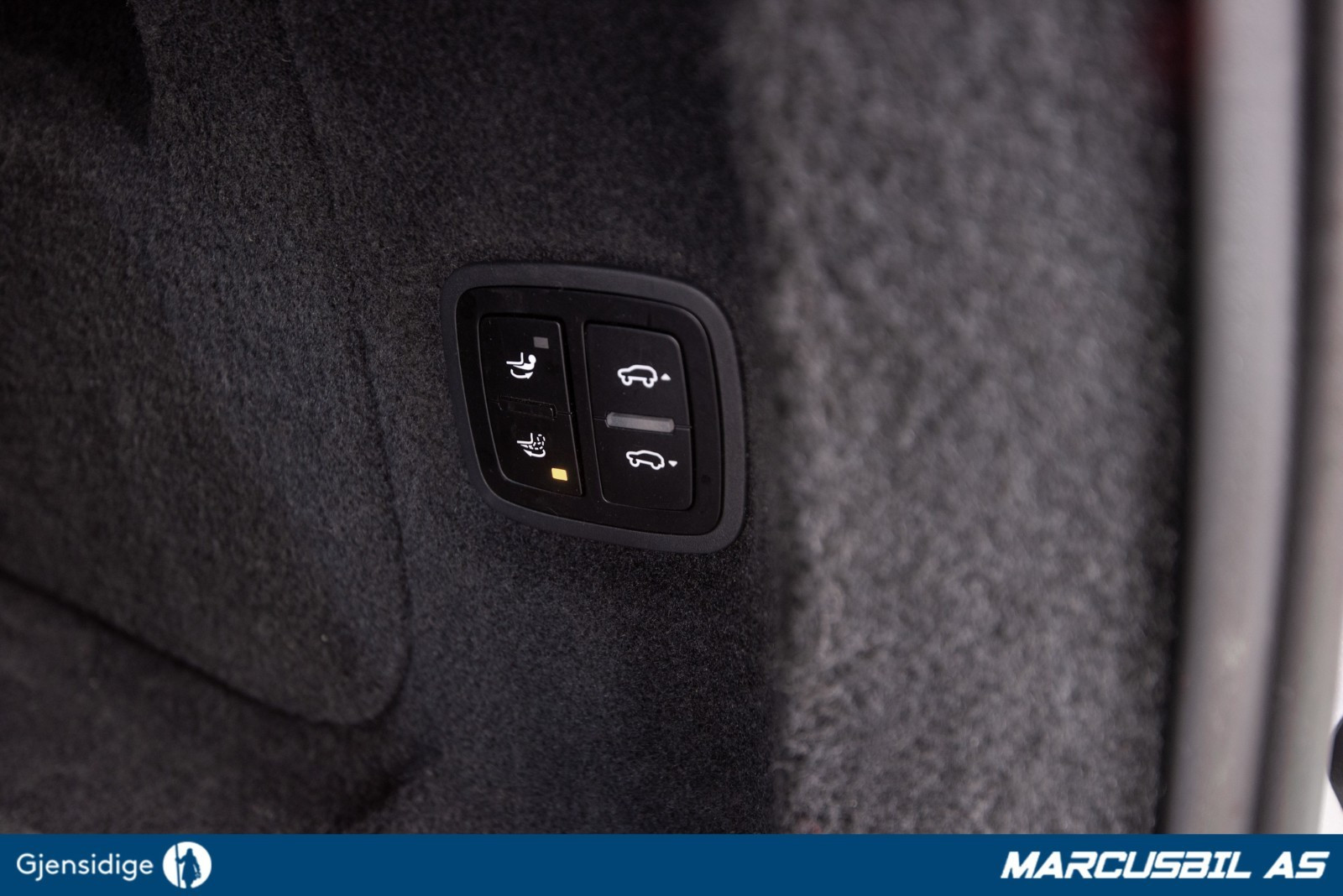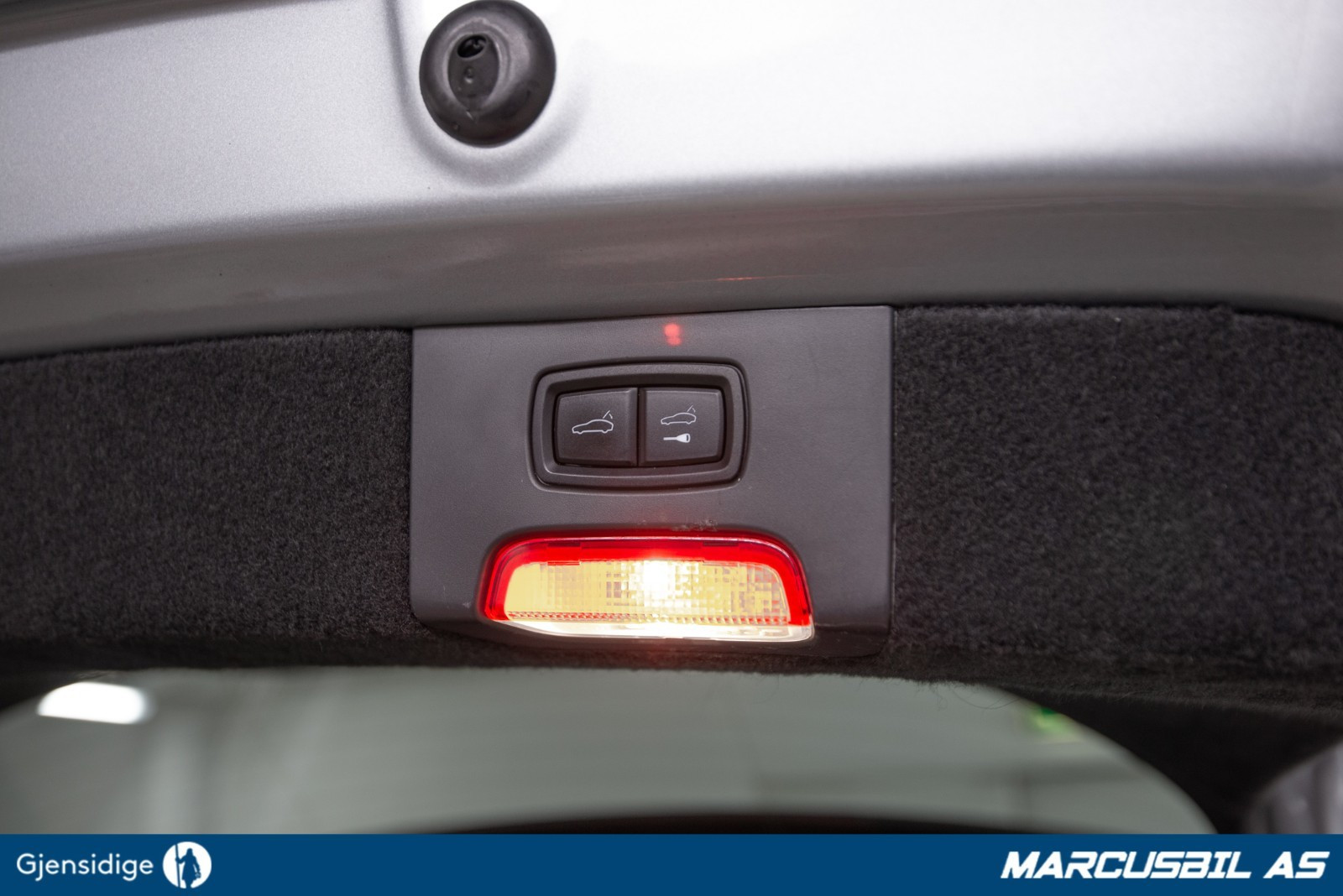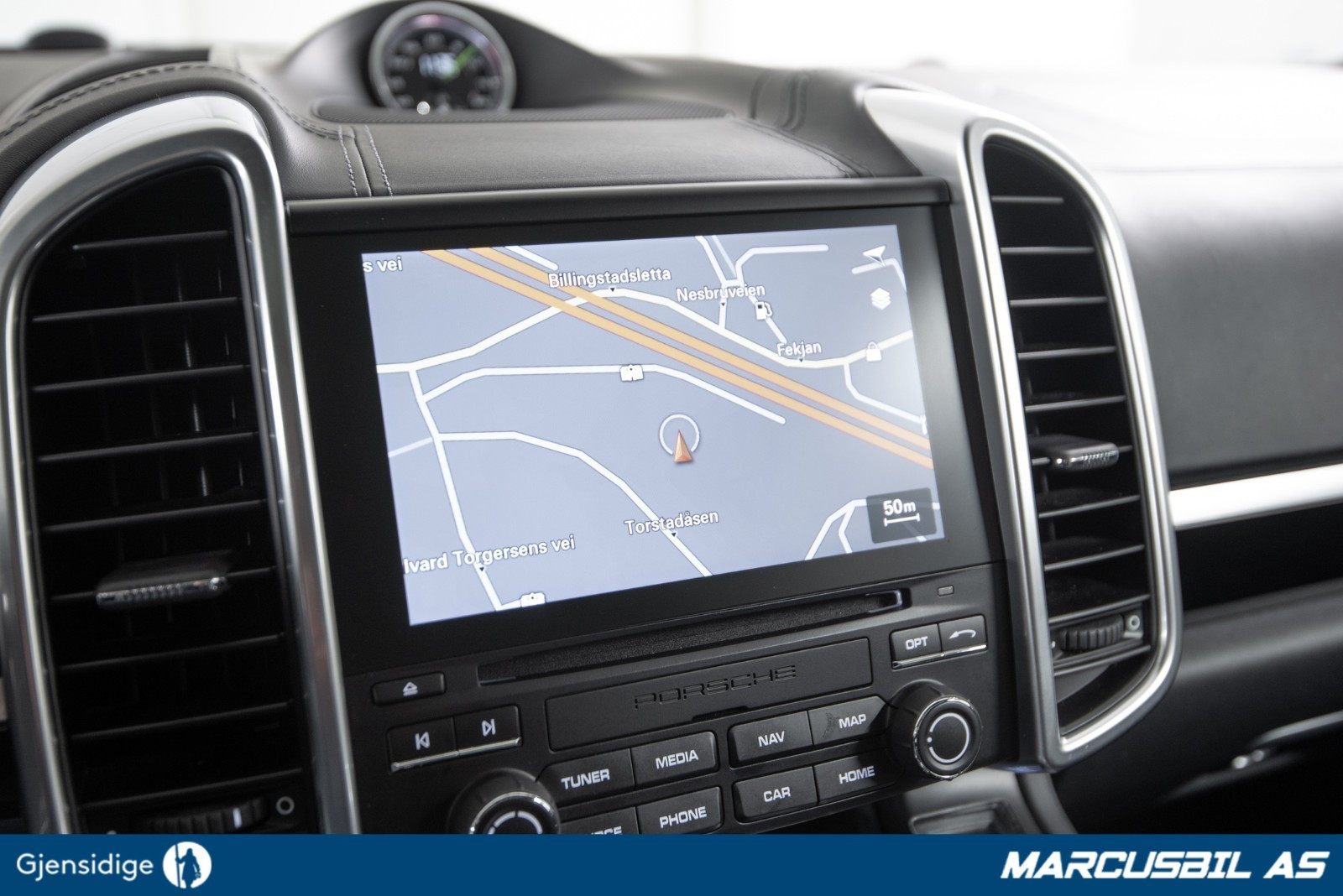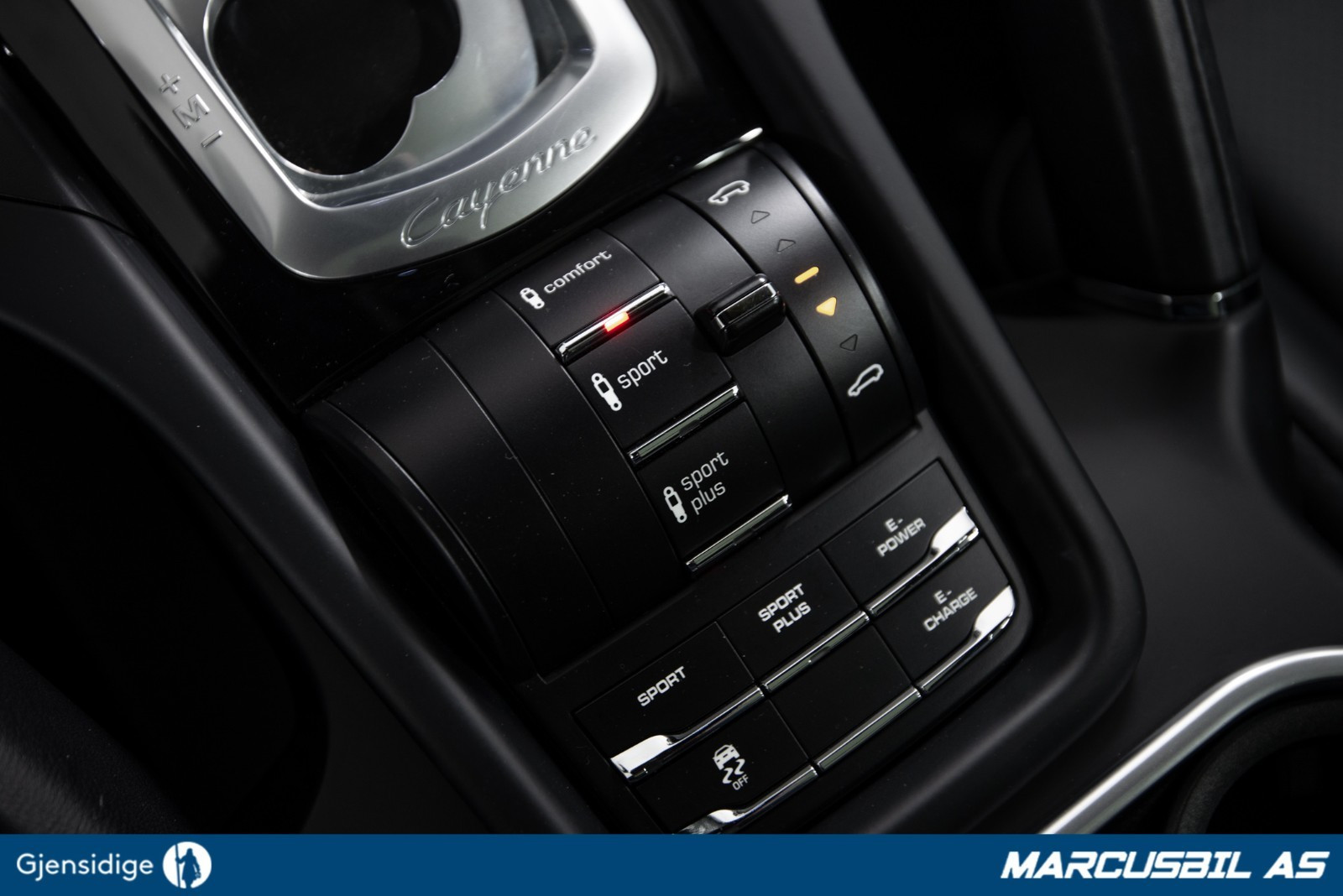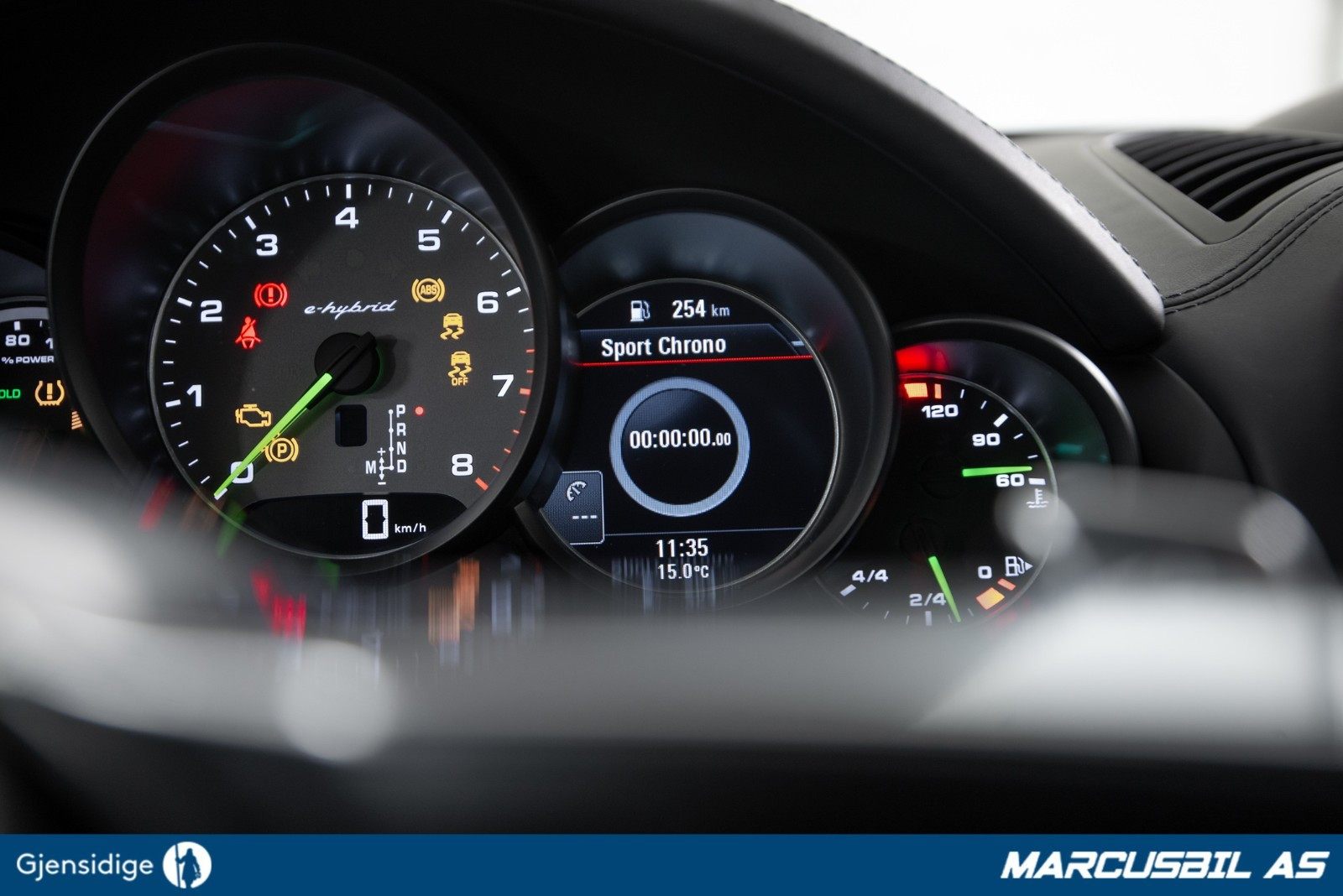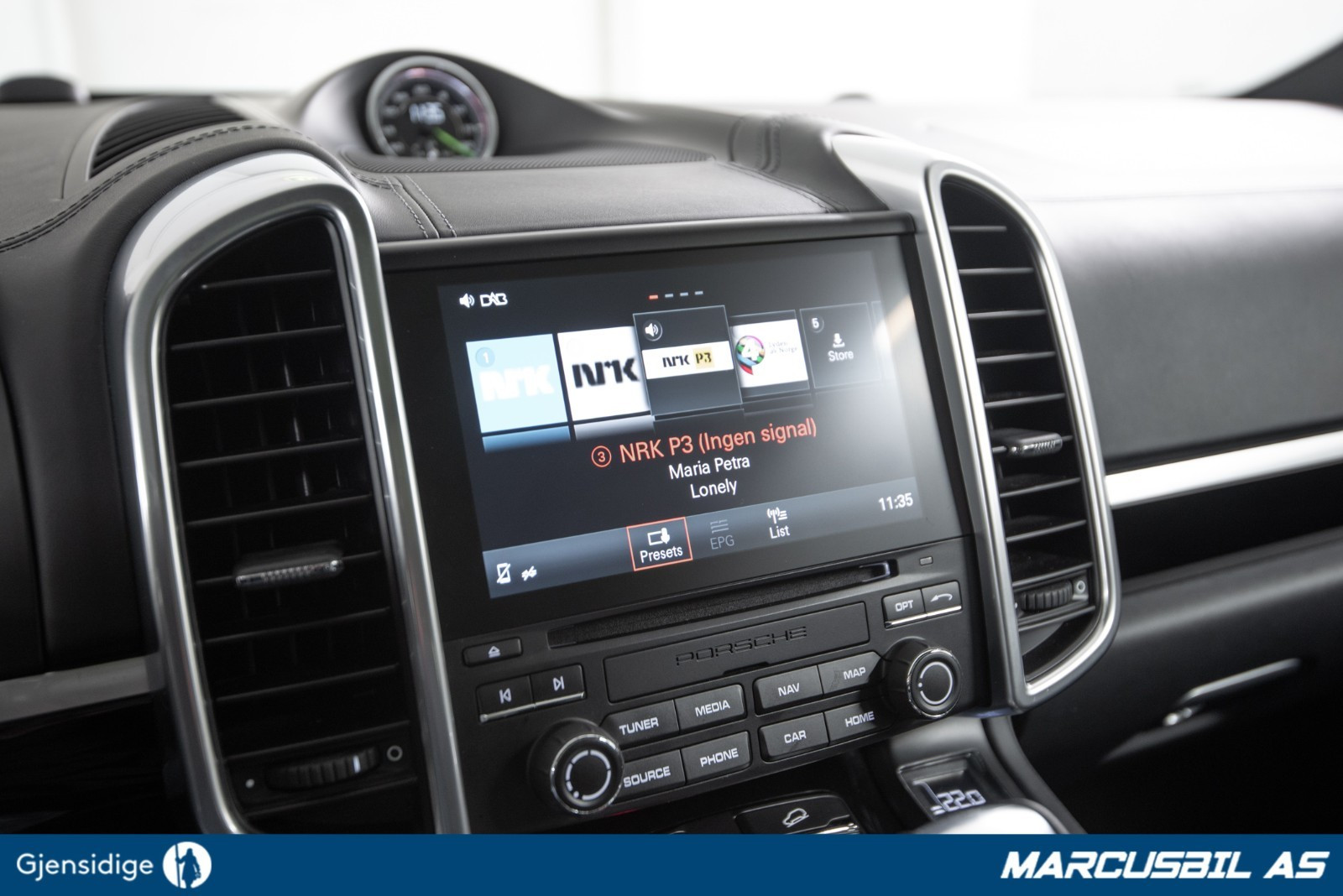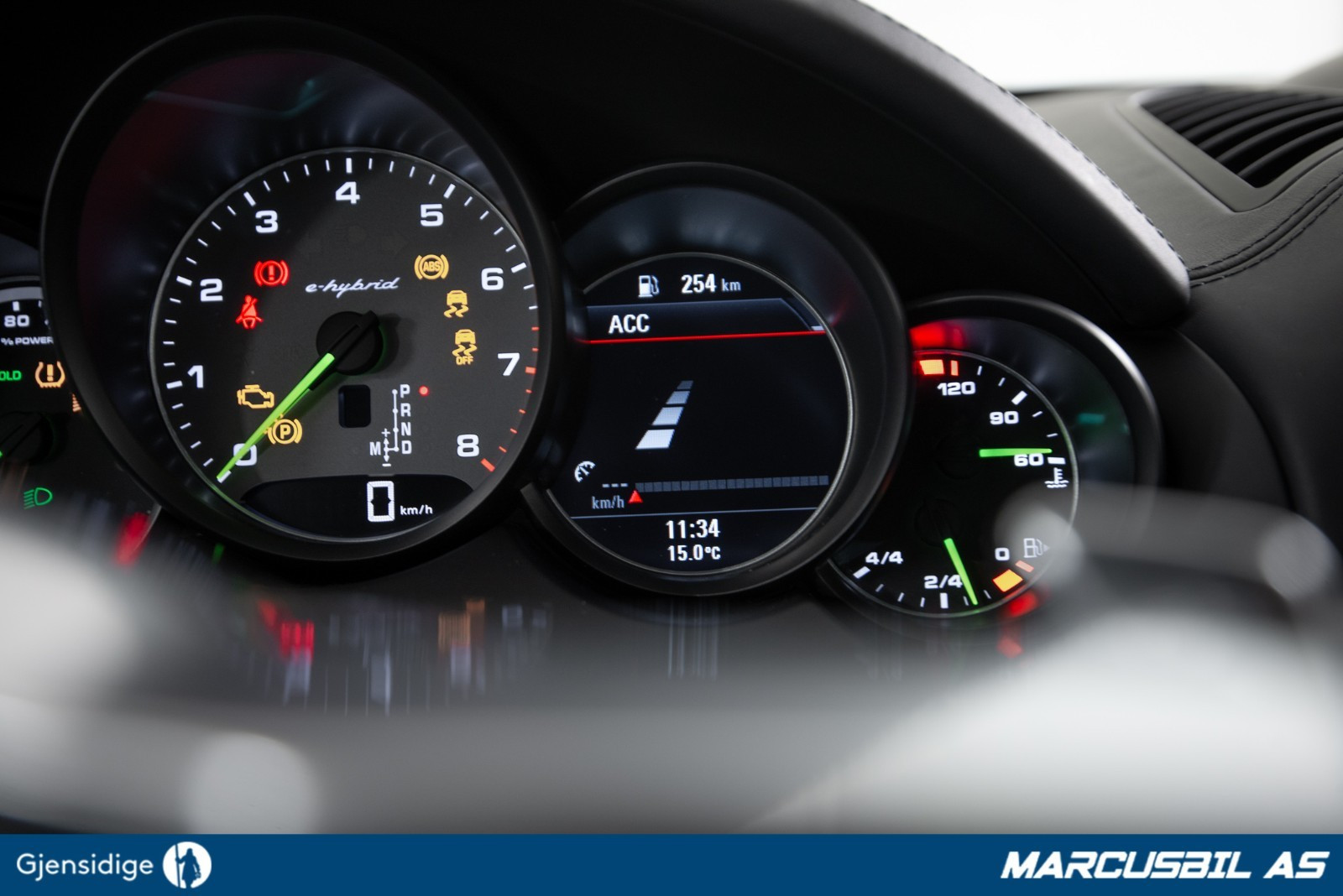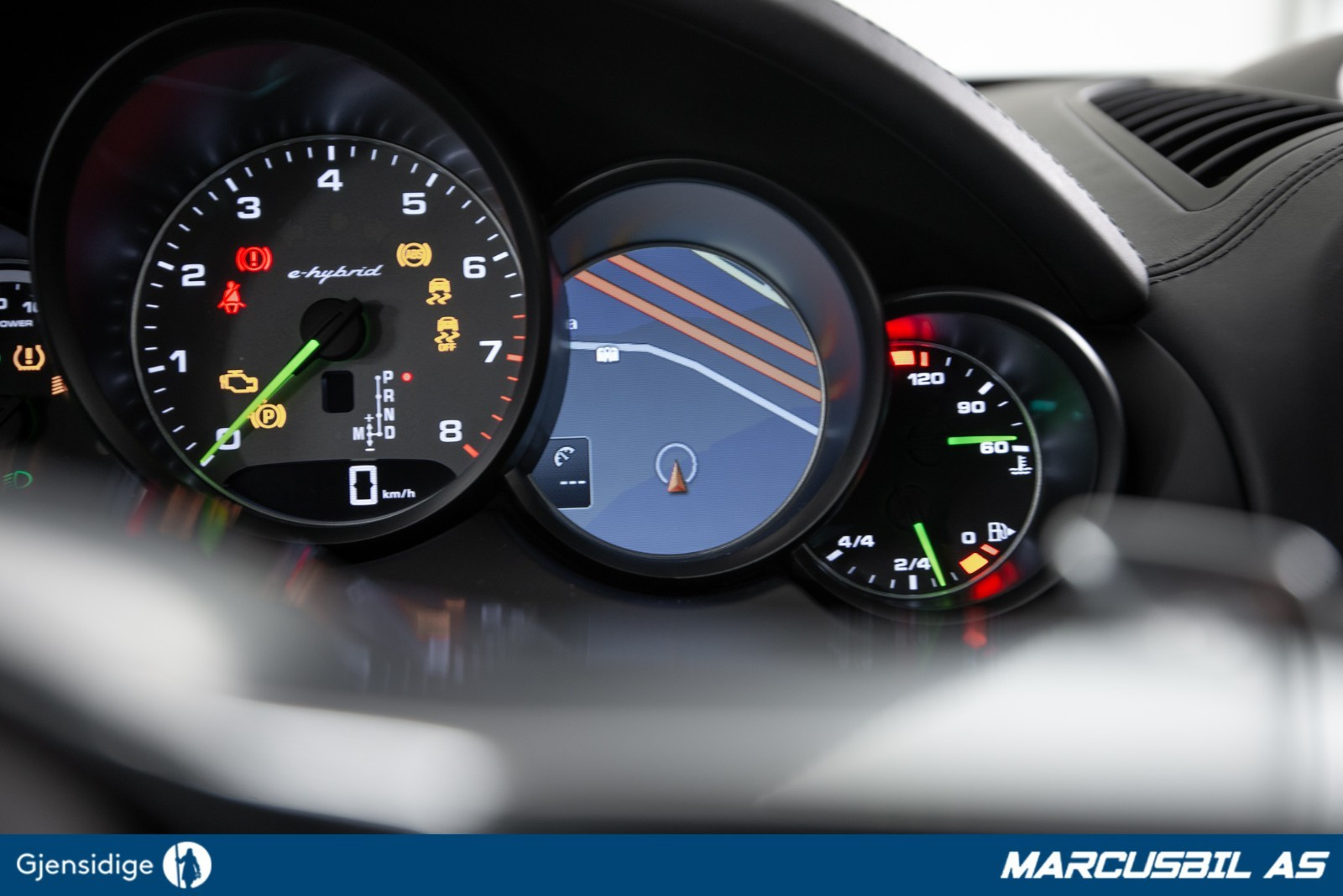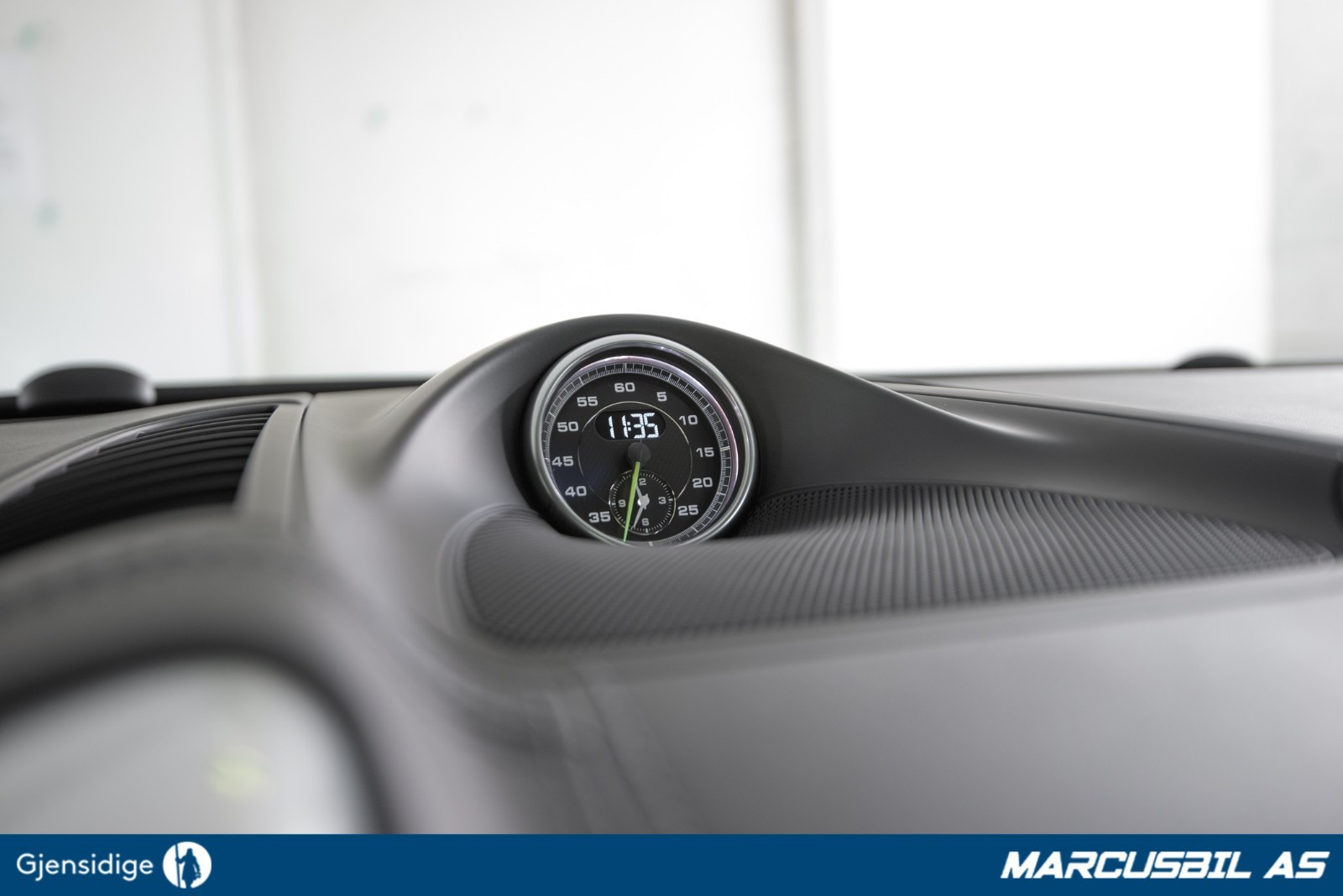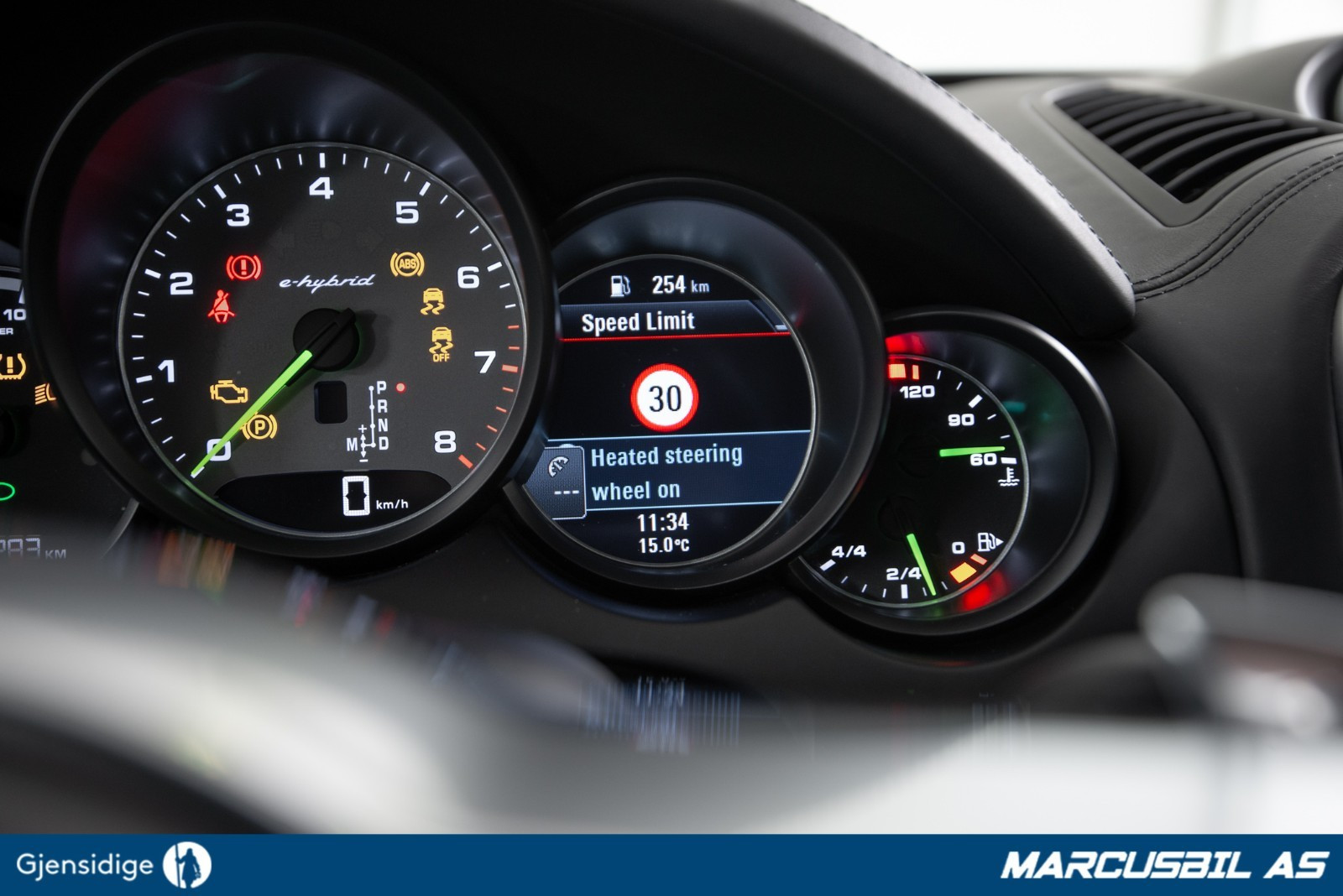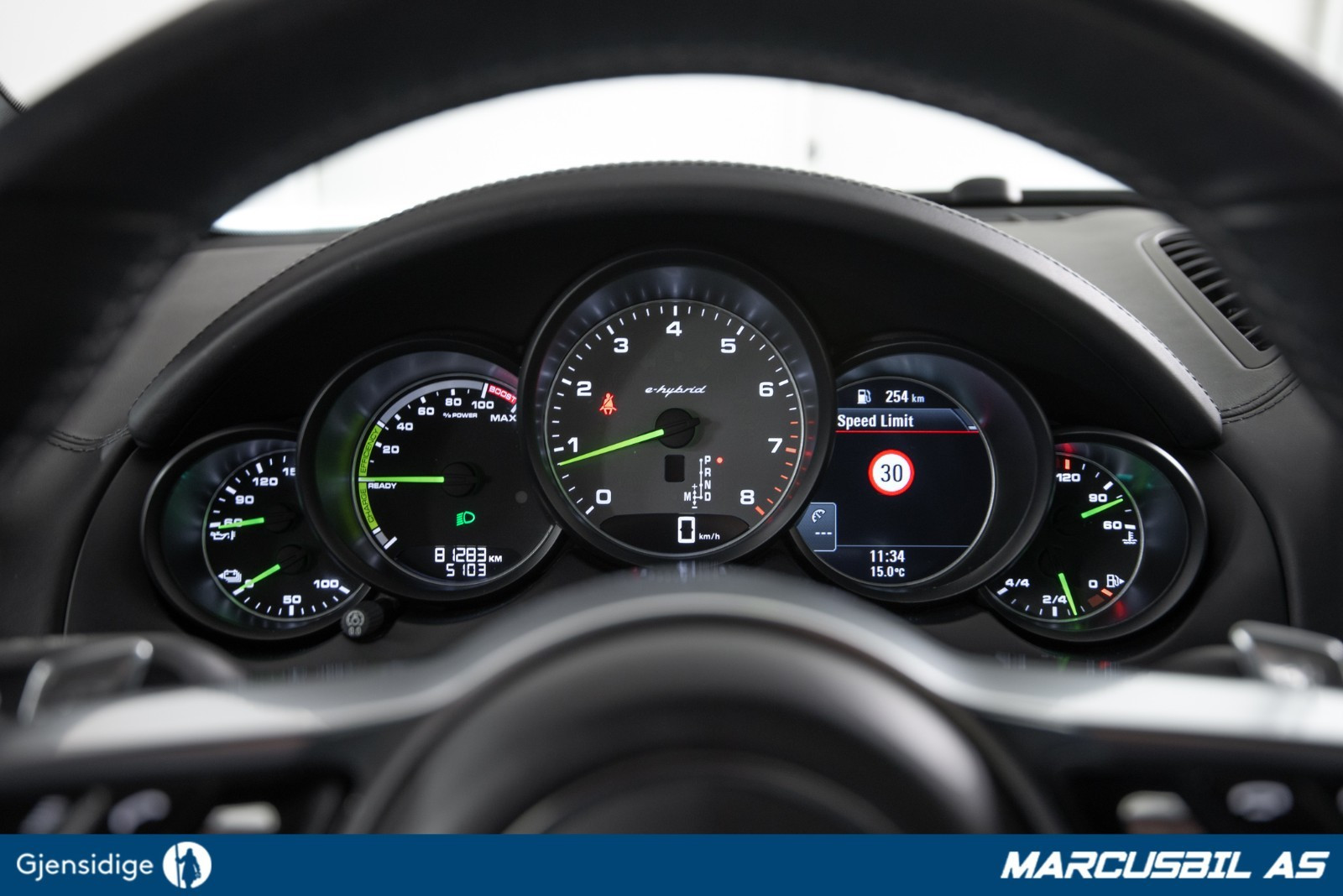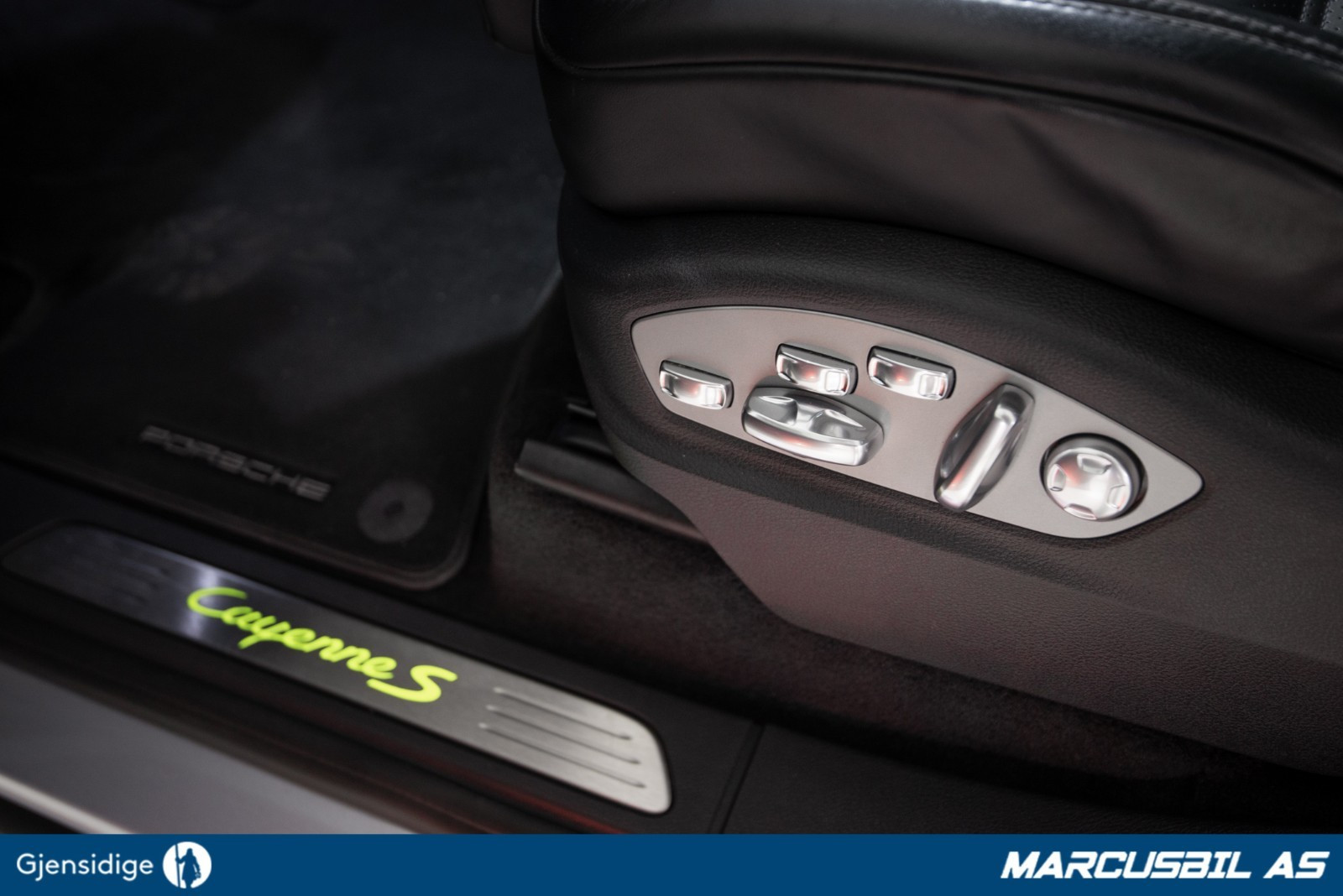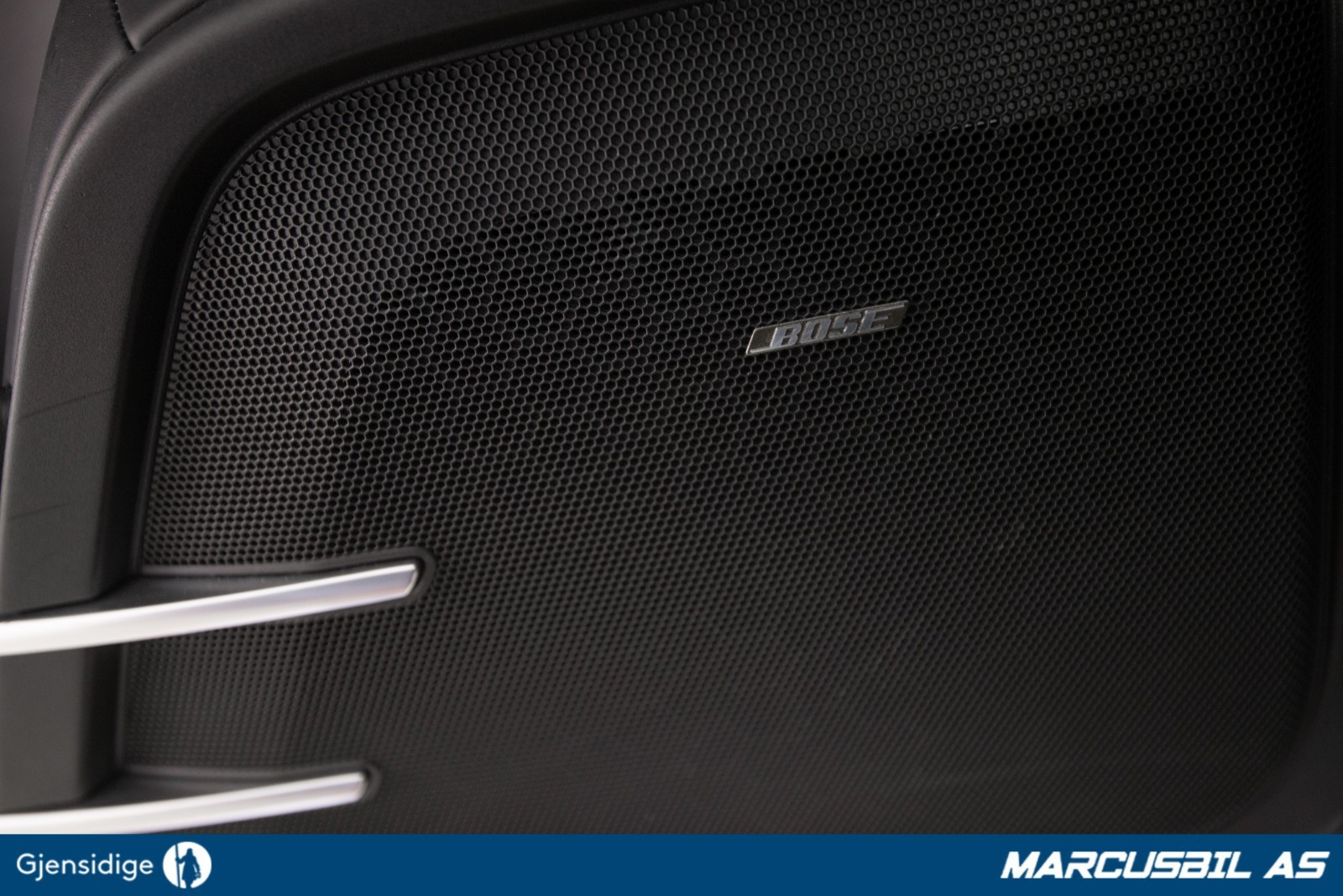 Porsche Cayenne
Porsche Cayenne Hybrid 416HK, Solgt ny i Norge, mye utstyr, Ny service nå 2017, 91 000 km, kr 699 000,-
Full price: 699 000,-
Equipment
ABS-bremser
AUX tilkobling
Airbag bak side
Airbag foran
Airbag foran side
Airbag gardiner
Antiskrens
Antispinn
Avblending av speil
Bagasjeromstrekk / hattehylle
Bakluke elektrisk
Beltevarsler
Bi-xenon
Bluetooth
Cruise Controll adaptive
Ekstra forsterkerenhet
Ekstra mørktonede vinduer bak
El.vinduer
Elektrisk sete m. memory
Elektriske speil
Fabrikkmontert alarm
Farget glass
Fjernstyrt sentrallås
Hengerfeste svingbart
Isofix
Justerbare bakseter
Keyless go
Kjørecomputer
Klimaanlegg
Kurve/tåkelys
Ladeledning
Lakkerte utvendige speil
Lettmet. felg sommer
Lettmet. felg vinter
Luftfjæring
Lyktespylere
Lys Adaptive kjørelys
Lys Dynamiske kurvelys
Lys Fjernlysassistent
Lys LED kjørelys
Metallic lakk
Midtarmlene
Motorvarmer
Multifunksjonsratt
Navigasjonssystem
Nødbremseforsterker
Oppvarmede seter
Oppvarmede speil
Original telefon
Panorama glasstak
Parkeringsensor bak
Parkeringsensor foran
Pollenfilter
Radio DAB+
Radio FM
Ratt regulerbart elektrisk m/ minne
Regnsensor
Ryggekamera
Servostyring
Sete multifunktion
Seter nedfellbare bak
Seter oppvarmet bak
Skinninteriør
Skinnratt
Skinnseter
Sommerdekk
Speil innfellbare
Startsperre
Stålbjelker
Takrails
Tiptronic
Turteller
Tåkelys
USB
Varmedempende glass
Varmer forvarmer motor (drivstoff)
Varmer m/ fjernkontroll (drivstoff)
Vinterdekk
Description
Visning kun etter avtale! Ring for visning!
Vi gjør oppmerksom på at vi ikke besvarer forespørsler som ikke innehar fullt navn, tlf. nr. og mail adr.
Denne kan bli din for kun kr.7000,- pr. mnd. med 100% finansiering / uten egenkapital.
Porsche Cayenne S E-hybrid med et plug-in hybridsystem er den totale systemeffekten på 416hk,
og bilen skyver fra 0-100km/t på 5,9s som ikke er annet enn imponerende for en bil med vekt på over 2,3 tonn!
Service utført på 90768 den  21.10.21 hos Porsche 
NB! avbildet med sommer hjul, har like felger i sort høyglans på vinterhjul med nye v. dekk.
Alle 8 felgene er org.21"
Original utstyrsliste fra fabrikk:
0P6 Sports tailpipes in black
1BK Air suspension with self-levelling, ride-height control and Porsche Active Suspension Management (PASM)
1D3 Towbar system with electrically deployable towball
2ZH Steering wheel heating
3FU Panoramic roof system
3S5 Roof rails in aluminium with black finish including drip rails
4A4 Seat heating (front and rear)
4F2 Porsche Entry & Drive
4GG Heated windscreen
7X8 ParkAssist (front and rear) with reversing camera
7Y1 Lane Change Assist
8EX LED HEADL. ECE RIGHT-HAND TRAFFIC + DYN. CORNERING LIGHT
8SB Tinted LED taillights including light strip
8T3 Adaptive cruise control with Porsche Active Safe (PAS)
9Q6 Speed limit indicator
AAP Air intake grilles in black (high-gloss)
BFS Vehicle key painted with key pouch in leather
EH2 Vehicle cable length 7,5m / 25 foot
KB2 7.2 kW on-board charger
PE6 Adaptive sports seats with comfort memory package (18-way)
PP6 Comfort lighting package (in conjunction with memory package)
PX1 Extended monochrome black exterior package (high-gloss) incl. roof spoiler separation edge
QR5 Sport Chrono Package
QV3 Digital Radio
U97 21-inch Cayenne SportEdition wheels painted satin platinum with wheel arch extensions
VC1 HomeLink® (garage-door opener)
0AB ANTI-ROLL BAR, FRONT AND REAR
0,00E+00 SHORT WHEELBASE
0FA STANDARD PRODUCTION RUN (LEIPZIG)
0JZ WITHOUT WEIGHT CLASS SPECIFICATION FA
0K3 HYBRID DRIVE SYSTEM, PHEV
0KA WITHOUT STICKERS OR EMBLEMS
0LA WITHOUT SPEC. SAFETY CERTIFICATES
0M3 FUEL TANK, 80-LITRE
0NB LOGO SET IN BASIC VERSION
0RC ELECTRIC STEERING COLUMN LOCK
0SQ STICKERS/PLATES IN NORWEGIAN
0TD FLOOR MATS FRONT AND REAR
0UA W/O CUSTOM COLOUR
0VA W/O ON-BOARD LITERATURE
0Y3 COLD ZONES
0YZ WITHOUT WEIGHT CLASS SPECIFICATION RA
1A2 DIRECT FUEL INJECTION (DFI)
1AT EL. STABILISATION PROGRAMME W/O HBV
1,00E+01 CARBON CANISTER
1EX SPECIAL ID PLATE FOR EC
1G8 TIRE FIT (FLAT-TYRE SET)
1KS 18" REAR DISC BRAKES, GREEN
1L0 NORMAL AIR CLEANER
1N3 SPEED-SENSITIVE POWER STEERING
1NP WHEEL HUB COVER, COL. CREST
1PC WHEEL BOLTS W. ANTI-THEFT PROTECTION
1SA W/O LOWER ENGINE GUARD
1T3 FIRST AID KIT, WARNING TRIANGLE
1Y0 W/O FRONT/REAR DIFFERENTIAL LOCK
1Z5 INITIAL FUEL FILLING INCREASE (PETROL)
1ZA 18" FRONT DISC BRAKES, GREEN
2C4 STEERING COLUMN, AX., VERT. ADJUST.+MEMORY
2D0 W/O SPORT DESIGN PACKAGE
2G1 INSERT F. UNLEADED FUELLING
2HB INTERIOR SOUND MEASURES (SHAKER)
2JB BUMPERS STANDARD
2P2 LOADING SILL GUARD IN STAINLESS STEEL
2W0 FUEL TANK CAP, STANDARD
2WA WITHOUT ADDITIONAL TYRES
2X2 TIPTRONIC OPERATION ON STEER. WHEEL
3B4 ISOFIX CHILD SEAT ANCHOR SYSTEM, REAR
3CA W/O PARTITION
3D8 CENTRE CONSOLE IN PLAIN LEATHER
3GA W/O CARGO MANAGEMENT
3LH DOOR/SIDE TRIM PANEL, FULL LEATHER
3M0 WITHOUT SPECIAL MEASURES (M1)
3ME TUFTING VELOUR CARPET, SCUFF PLATE
3NW REAR BENCH/BACKREST, SPLIT, FOLDING
3PN EL. SEAT ADJ. AT FRONT, BOTH W. MEMORY
3QT 3-P. AUTOM. BELT FR., BELT. TENS., H.A., ROW
3W4 ACOUSTIC PACKAGE STANDARD
3X0 WITHOUT SKI BAG
3Y0 WITHOUT SUN BLIND
3ZU 3-P. AUTOM. BELT RE. W. AUTO. BELT TENS. ROW
4D0 W/O SEAT VENTILATION / MASSAGE SEATS
4,00E+07 POWERLIFT FOR REAR LID (POWERLIFT GATE)
4H3 CHILD LOCK, MANUAL
4KF PRIVACY GLAZING (VG40)
4L6 AUTOMATIC ANTI-DAZZLE INTERIOR MIRROR
4N8 DASHBOARD IN LEATHER
4UE DRIVER/PASSENGER AIRBAG
4W0 W/O SET BAG F. CD/CASS. STORAGE
4X3 FRONT SIDE AIRBAG W. HEAD AIRBAG
51A W/O ADHESIVE FILMS (NO GTS)
5D8 SUV: 434 MHZ / G2: 433 MHZ W. PANIC
5J9 REAR SPOILER IN HIGH-GLOSS BLACK
5K0 FULL BODY COVER + TRANSPORT WIPER BLADE
5RQ DOOR MIRROR, RIGHT, CONVEX
5SL DOOR MIRROR, LEFT, ASPHERICAL
5TL DECORATIVE INLAYS, HIGH-GLOSS
5XH SUN VISORS, ILL. MIRROR, DUAL-FUNCT.
5ZF FRONT+REAR HEADRESTS W. EMBOSSED CREST
6A0 W/O FIRE EXTINGUISHER
6EC POOR ROAD PACKAGE (RA PROTECTION)
6F0 W/O EMBOSSING ON ARMREST
6FJ MIRROR LOWER SHELL/BASE, BLACK
6GH FITT. WIDER WHEEL ARCH IN VEH. COLOUR
6JD DOOR HANDLES IN VEHICLE COLOUR
6KA AIR GRILLE STANDARD
6NJ STANDARD FABRIC ROOFLINING (ROW)
6P1 REAR NUMBER PLATE BRACKET (ECE)
6Q2 SHIFT/SELECTOR LEVER, LEATHER/PLASTIC
6W1 FRONT NUMBER PLATE BRACKET (LARGE) ECE
6XT Automatically dimming exterior mirrors (in conjunction with memory package)
6Y2 COMFORT AIR PRESSURE, HIGH SPEED
73K INDUSTRIAL CHARGING CABLE, CEE 32A/400V/6H
7A0 W/O CD AUTOCHANGER/PLAYER
7AL ALARM SYS.,INT.SURV.,BACKUP HORN,TILT SENSOR
7B6 12-VOLT PLUG SOCKETS (5)
7,00E+07 PRE-CONDITIONING (HEATING/COOLING)
7I2 VTS SECURITY PACKAGE (INCL. PCC)
7K3 TYRE PRESSURE MONITORING, 433 MHZ
7KI VEHICLE DIFFERENTIATION 9I0 (E2)
7L7 RECUPERATION (WITHOUT START/STOP)
7M7 DOOR ENTRY GUARDS IN ST. STEEL, ILLUM.
7MM EMISSIONS CONCEPT EU 6 PLUS (W)
7UG NAVIGATION UNIT, HIGH
7V5 INSTRUMENT DIALS, SILVER
8F2 SIDE DIRECTION INDICATORS
8G2 PDLS+ (DYNAMIC HIGH BEAM)
8GZ WITHOUT GENERATOR
8K3 DAY. DRIV. LIGHT, DR. LIGHT ASS., SCAND.
8L6 DIVERSITY - ANTENNAS
8Q3 HEADLIGHT BEAM ADJUSTM., AUTOM. DYNAM.
8WH JUNCTION LIGHT
8X1 HEADLIGHT CLEANING SYSTEM
8Y1 STANDARD HORNS
8Z5 ENGINE COOLING VERSION 1
9AD CLIMATRONIC, CFC-FREE
9JA WITHOUT SMOKER VERSION
9M0 W/O AUX. HEATER/ENGINE-INDEP. HEATING
9MB COMFORT INTERIOR LIGHTING (DIMMABLE)
9NX WITHOUT ELECTRONIC LOGBOOK
9P3 VIS.+ACOUS. BELT CHECK (DRIV./PASS.)
9T1 HEATED WINDSCREEN WASHER NOZZLES
9TF COURTESY LIGHTS ON MIRRORS
9VL BOSE PREMIUM SOUND SYSTEM
9WT MIRRORLINK (CARPLAY/GAL)
9ZK TELEPHONE MODULE
A8B BASIC EQUIPMENT
A91 COUNTRY SALES PROGRAMME ROW
B06 TYPE TEST. COUNTRY: NORWAY
B0A COMPONENT SET W/O COUNTRY-SPEC. CONSTR. REG.
C00 GENERAL CERTIFICATION FIRST REGISTRATION
D19 6-CYL. TFSI ENGINE 3.0/245 KW (HYBR)
E0L SPECIAL MODEL CAYENNE "PLATINUM EDITION"
EA0 W/O WARRANTY EXTENSION
EL5 ONLINE SERVICES PLUS
ER1 REGION CODE "ECE" FOR RADIO
ES3 CHARGING SOCKET, AC TYPE 2, MODE 2-3 (EU)
EV1 HOUSEHOLD CHARGING CABLE, TYPE E/F (G1/918/E2)
F0A NO SPECIAL VEHICLE, STANDARD VERSION
FC0 W/O INDIVIDUAL INSTALLATION
FE0 W/O COUNTRY CODE
FW2 BALANCING WEIGHTS IN BLACK
FZ0 STANDARD SEAT BELTS (BASIC COLOUR)
G1G 8-speed Tiptronic S inclusive Auto Start Stop function
GM0 WITHOUT EXTERNAL SOUND MEASURES
GP1 VEH. WITH PRODUCT ENHANCEMENT (E2 II)
GY1 CLOSING AID FOR TAILGATE
GZ0 WITHOUT CLOSING AID FOR DOORS
HA8 TYRES 295/35 R21 107 Y
I8L RADIO PREMIUM (GEN2)
IV1 CONNECT PACKAGE PLUS 1
IY1 MODEL YEAR PERIOD 1 (UP TO WEEK 45)
J0P AGM BATTERY 580 A (105 AH)
K4H CLOSED BODY STRUCTURE
KE2 ANTI-THEFT PROTECTION F. ENGINE CONTROL UNIT
KK1 REFRIGERANT R134A
L0L LEFT HAND DRIVE
N5U SEAT COVERS, FULL LEATHER (PLAIN)
NG0 W/O BASIC CARRIER
NJ2 BASIC WALL BRACKET
NZ0 W/O CALL FUNCTION
Q1J 18-way Adaptive sports seats incl. comfort memory package
QA0 W/O CHILD SEAT (INTEGRATED)
QE0 W/O STORAGE COMP. PACKAGE / BOX / NET
QG1 MAINTENANCE INTERVAL EXTENSION
QH1 VOICE CONTROL
QJ4 ALUM. PACKAGE, BLACK (BLACKLINE)
S3E PORSCHE STANDARD VEHICLE
SM4 FUEL MARKET A
SW5 SCOPE FROM EXCLUSIVE/CT RANGE
TC6 BASIC ENGINE 06E.C (V6 TFSI; 3.0 L)
U5A INSTR. INSERT, KM/H DISPLAY, ROW
UI6 EL.INTERF., AUX+USB/IPOD+2X CH. PORTS
UP1 SPORT CHRONO / COMPASS IN BLACK
UX6 TPM VALVE, SILVER
V1L TYRES FOR ULTRA SENSITIVE COUNTRIES
VR0 W/O IMPACT PROTECTION MEASURES (BASIC)
Innbytte
Rimelig forsikring og finans ordnes mens du venter
Klar for omgående levering
Med forbehold om feil i annonsen.
IKKE FÅTT SVAR?
Vi har dessverre utfordringer med at enkelte e-poster havner i din søppel/spam mappe. Sjekk denne om du ikke har fått svar fra oss. Legg gjerne ved ditt mobil nr, så sender vi også en melding til deg om at vi har svart. 
ÅPNINGSTIDER
Man-fre  10:00 - 18:00
Lør         11:00 - 15:00 
Søn        Stengt
Kontakt oss for visning. Vi ønsker å sette av tid til deg, slik at du finner din perfekte bil.
FINANSIERING
Marcusbil AS samarbeider med Nordea, DNB og Brage Finans. Vi jobber for å finne best løsning for deg. Finansiering fra kr 0 kontant inntil 10 års nedbetaling eller leasing. Vi gir deg raskt svar på søknaden.
FORSIKRING
Vi skaffer meget gunstig forsikring via Fremtind, If og DNB. Kontakt oss for et uforpliktende tilbud.
Marcusbil AS er medlem av Bruktbilgruppen AS.
Med forbehold om feil i annonsen.
FINN-code: 244006415
Reference: 4731