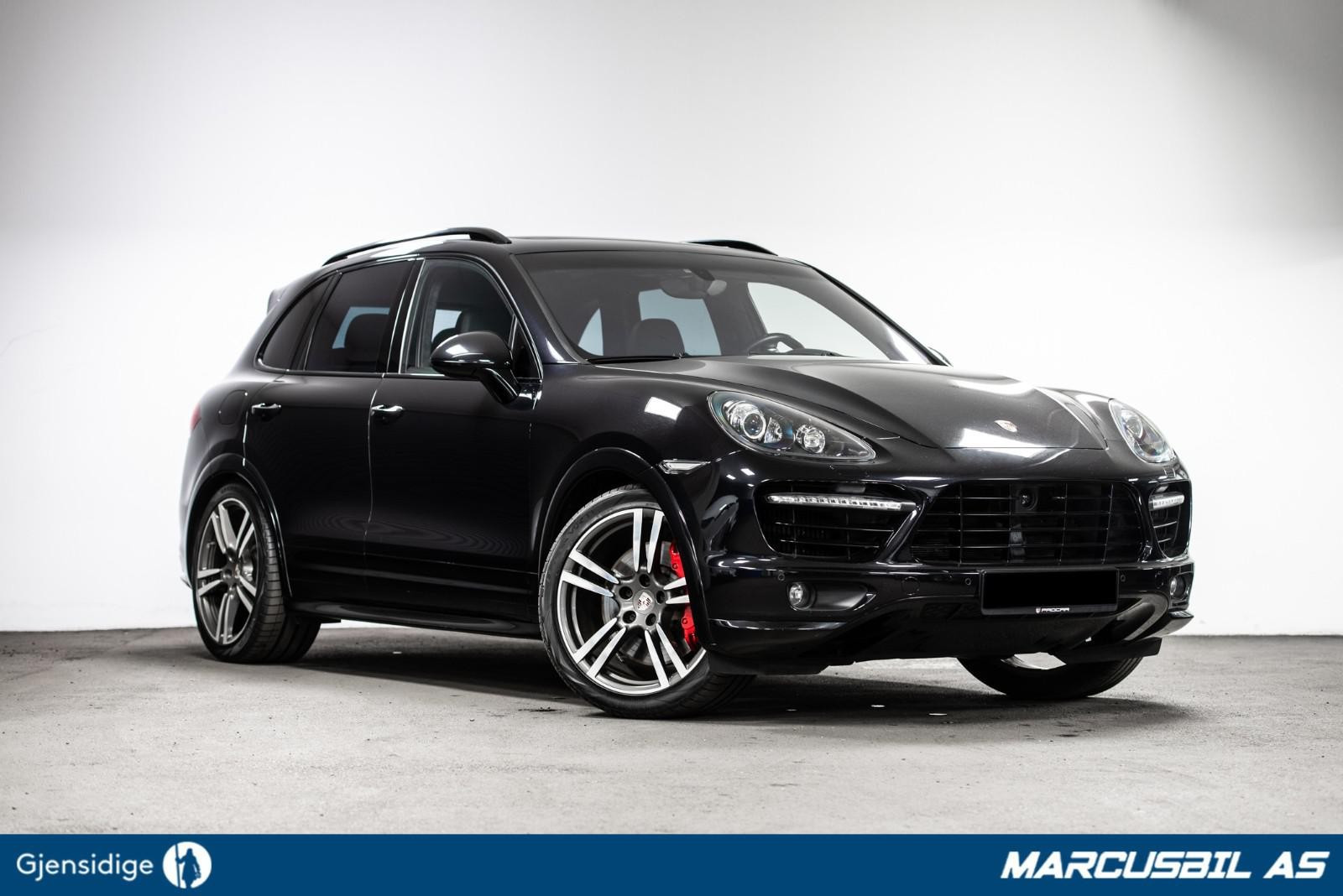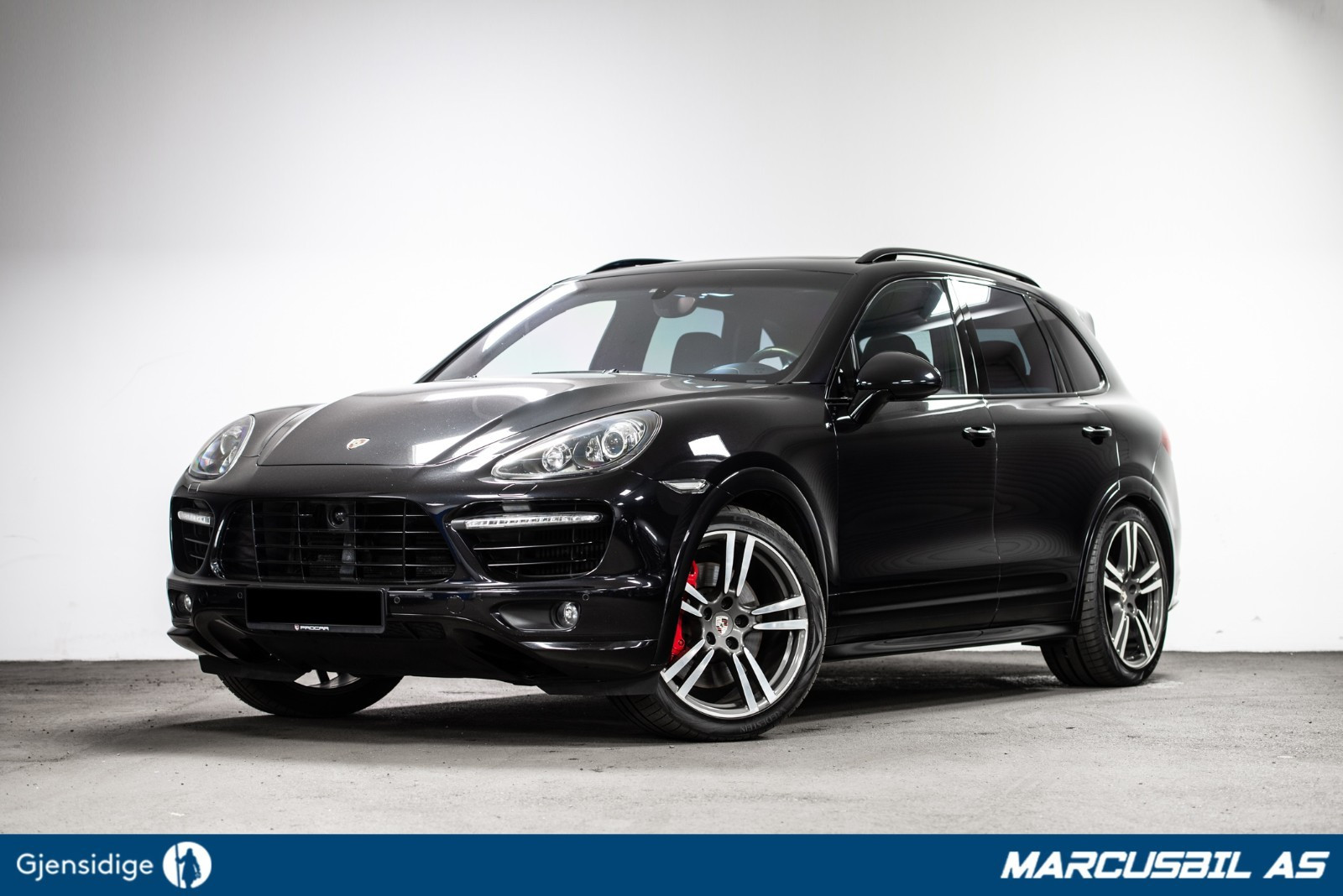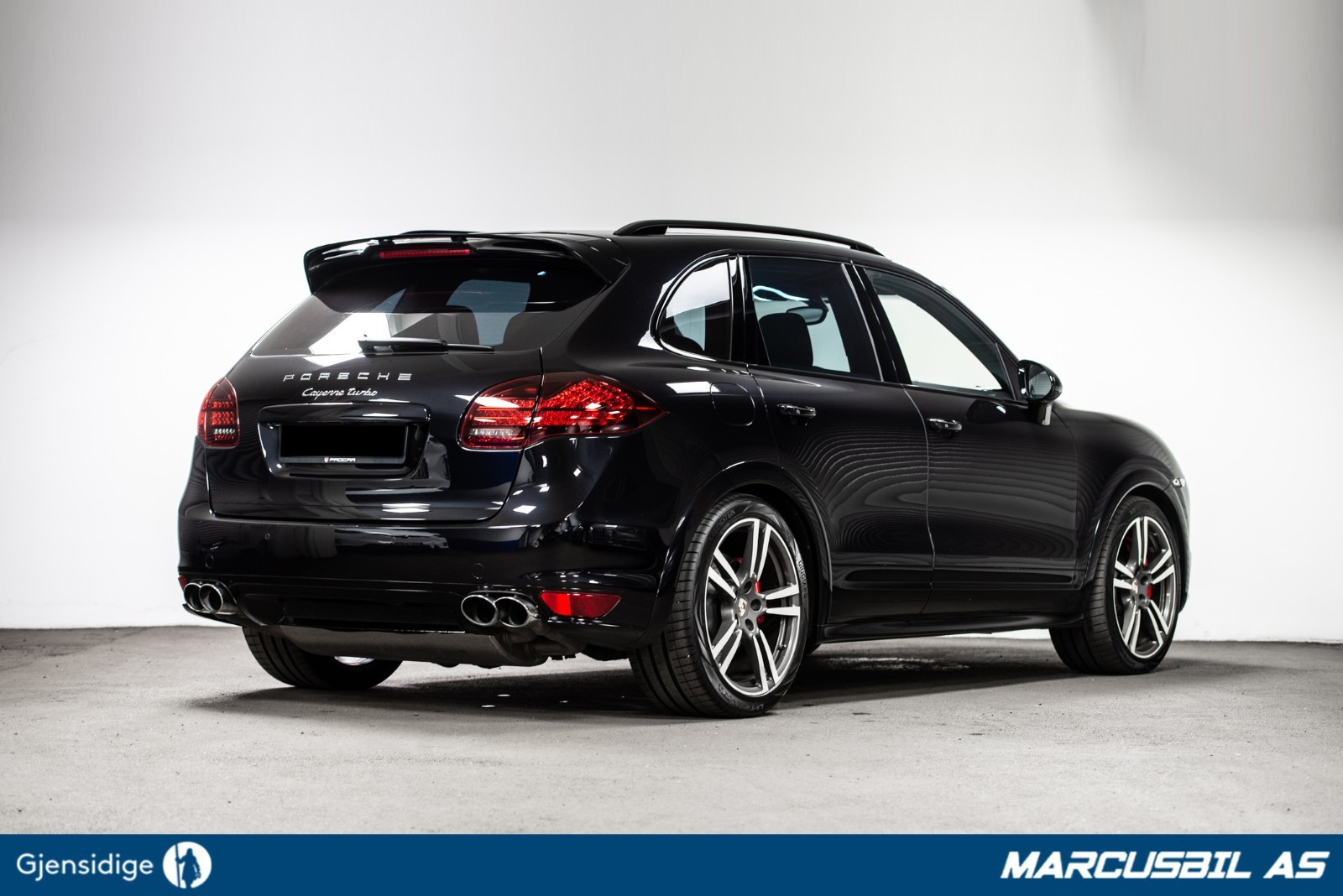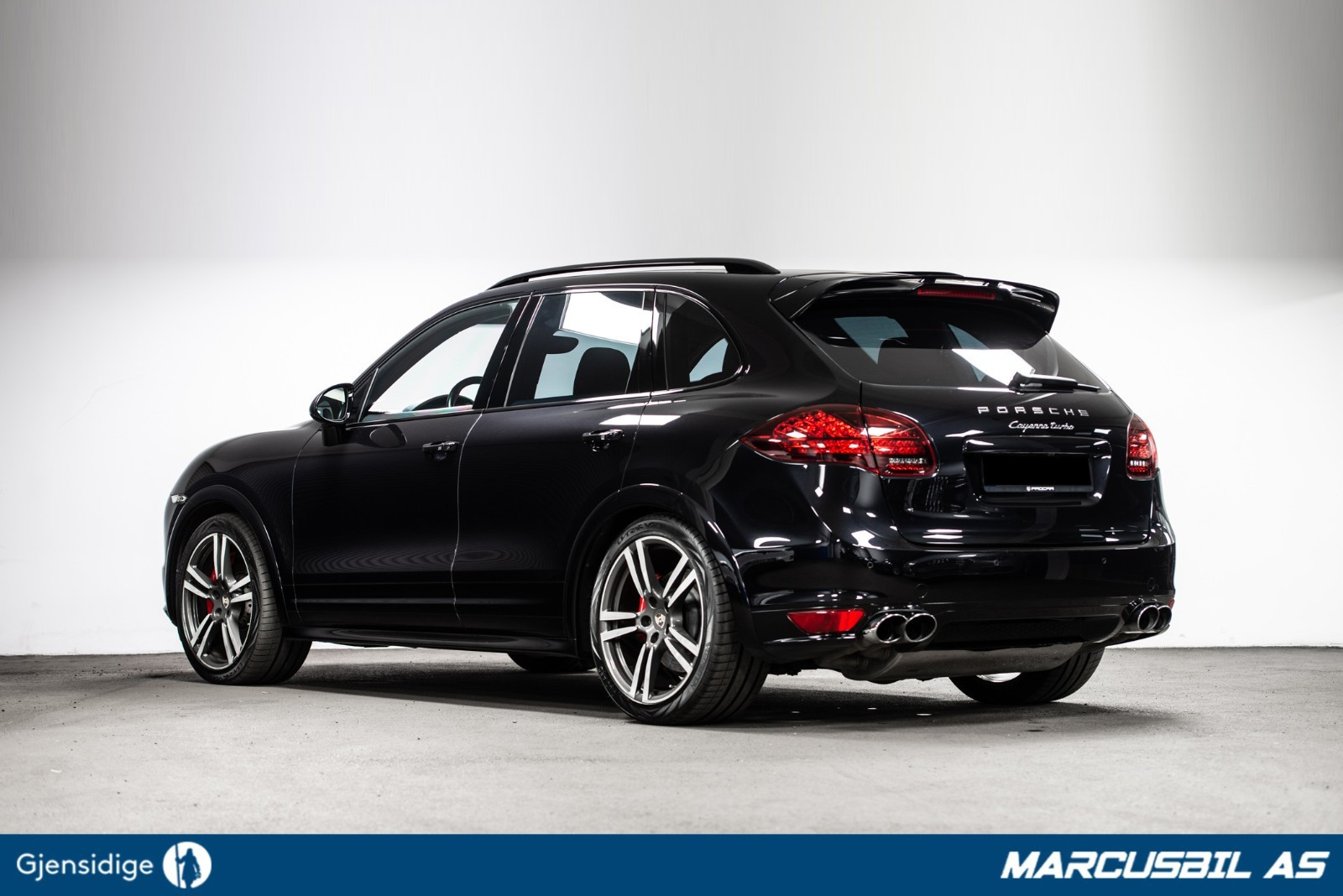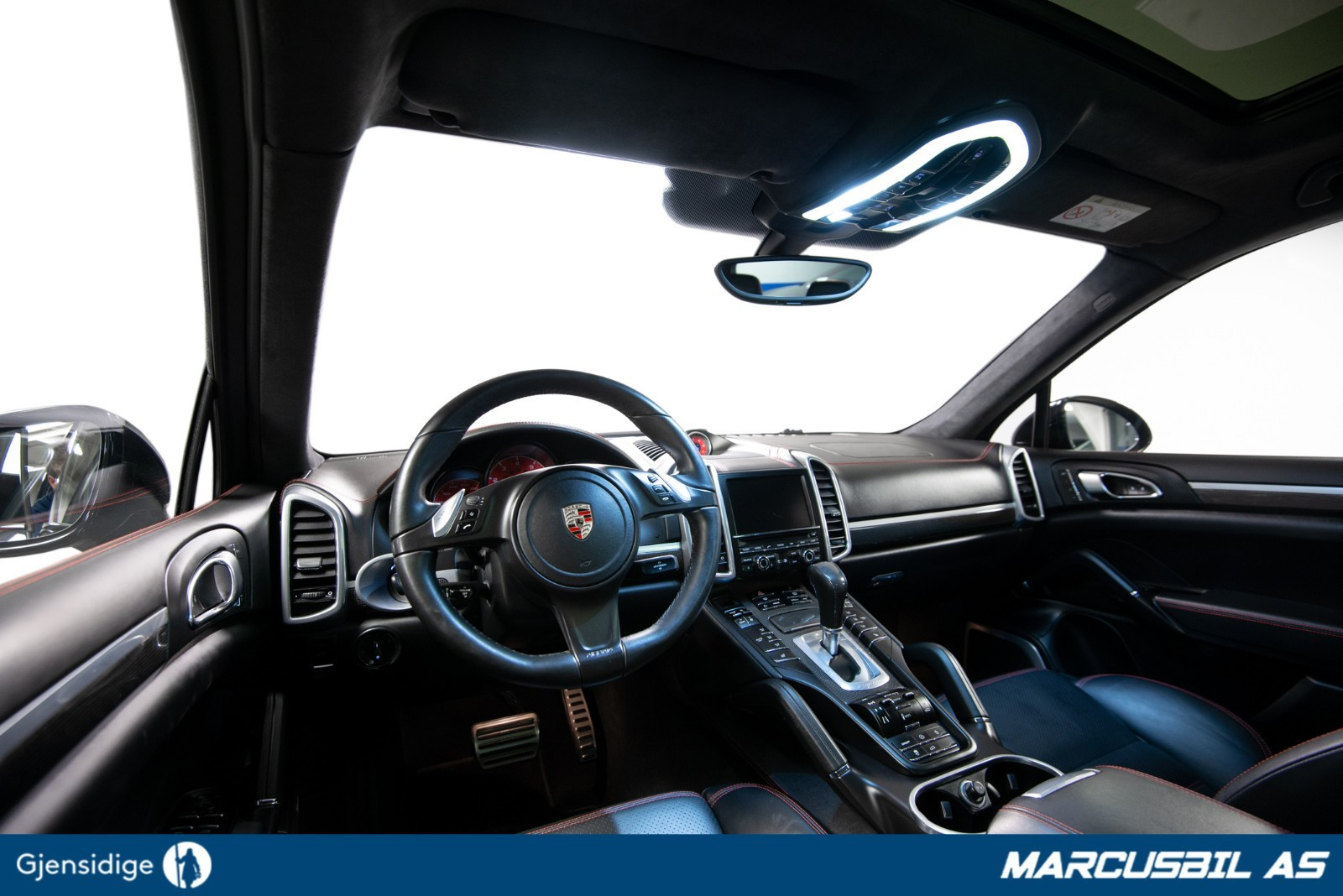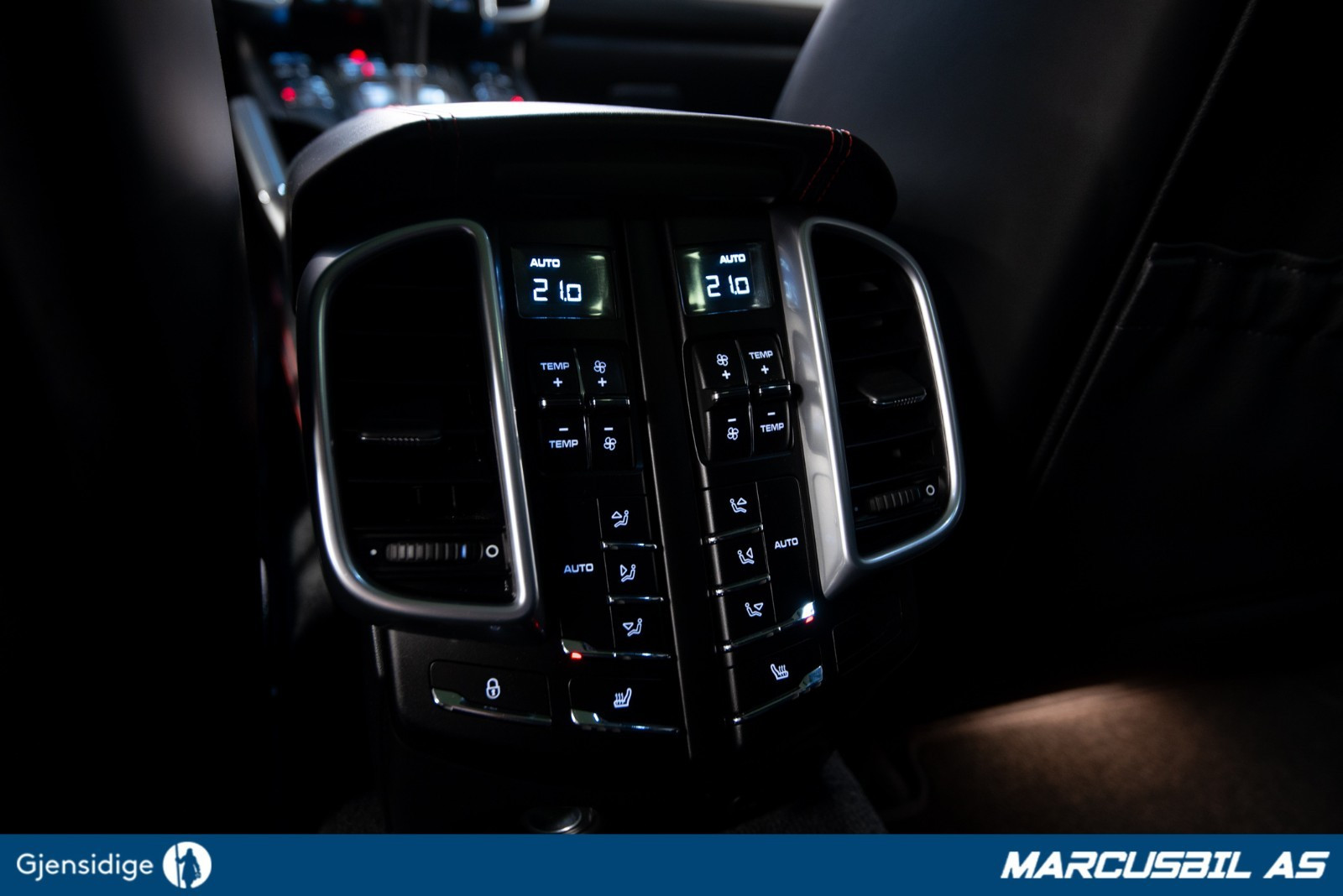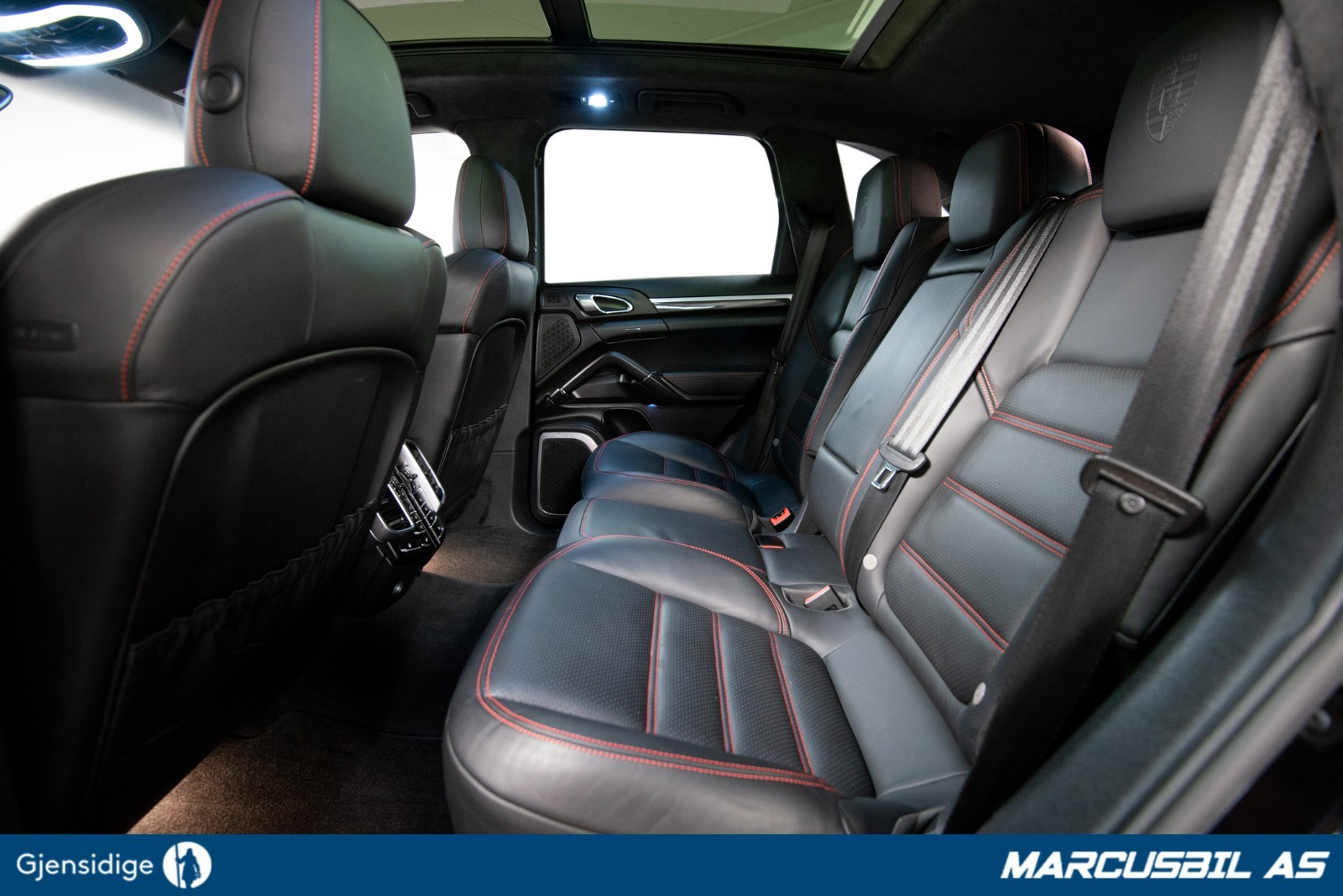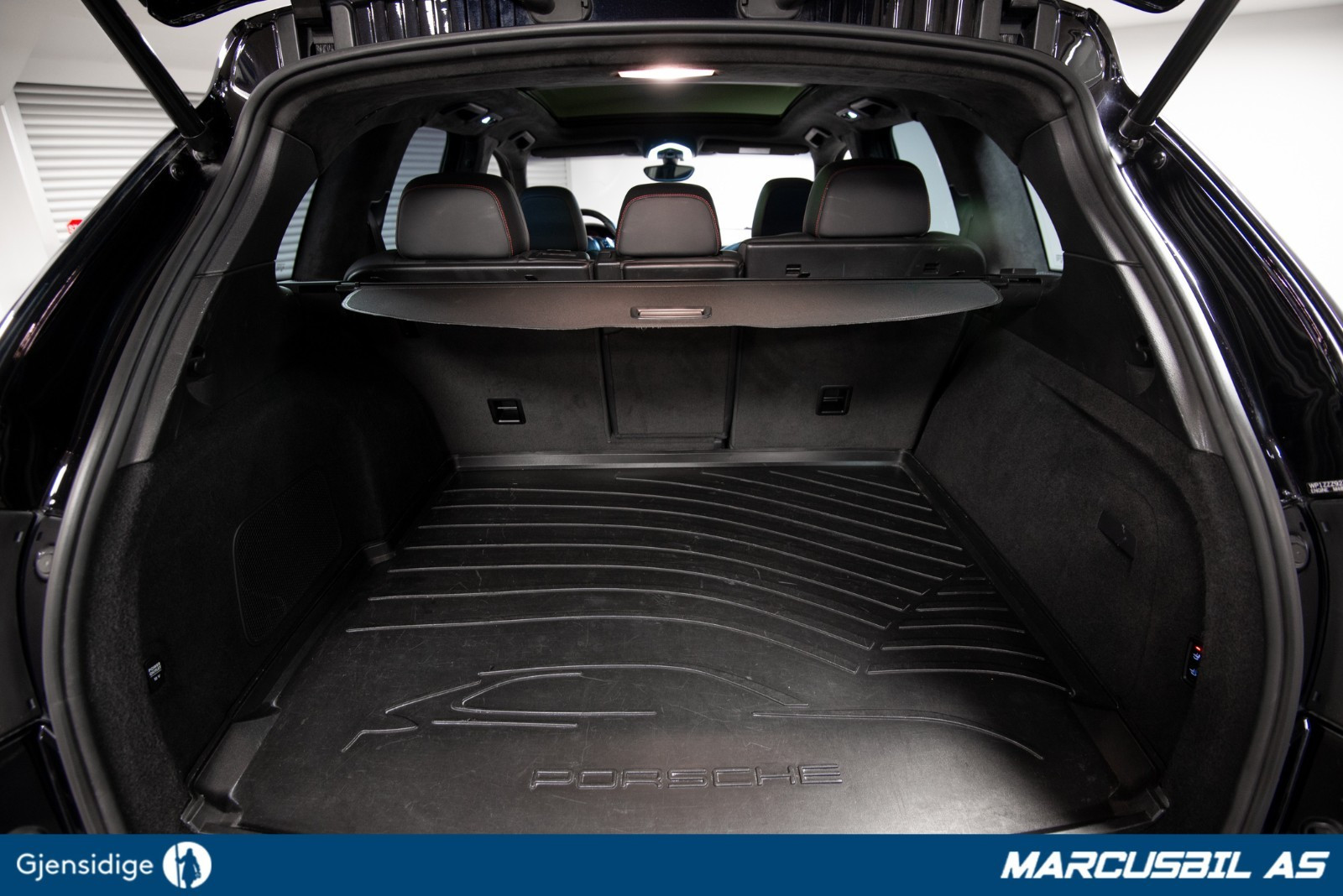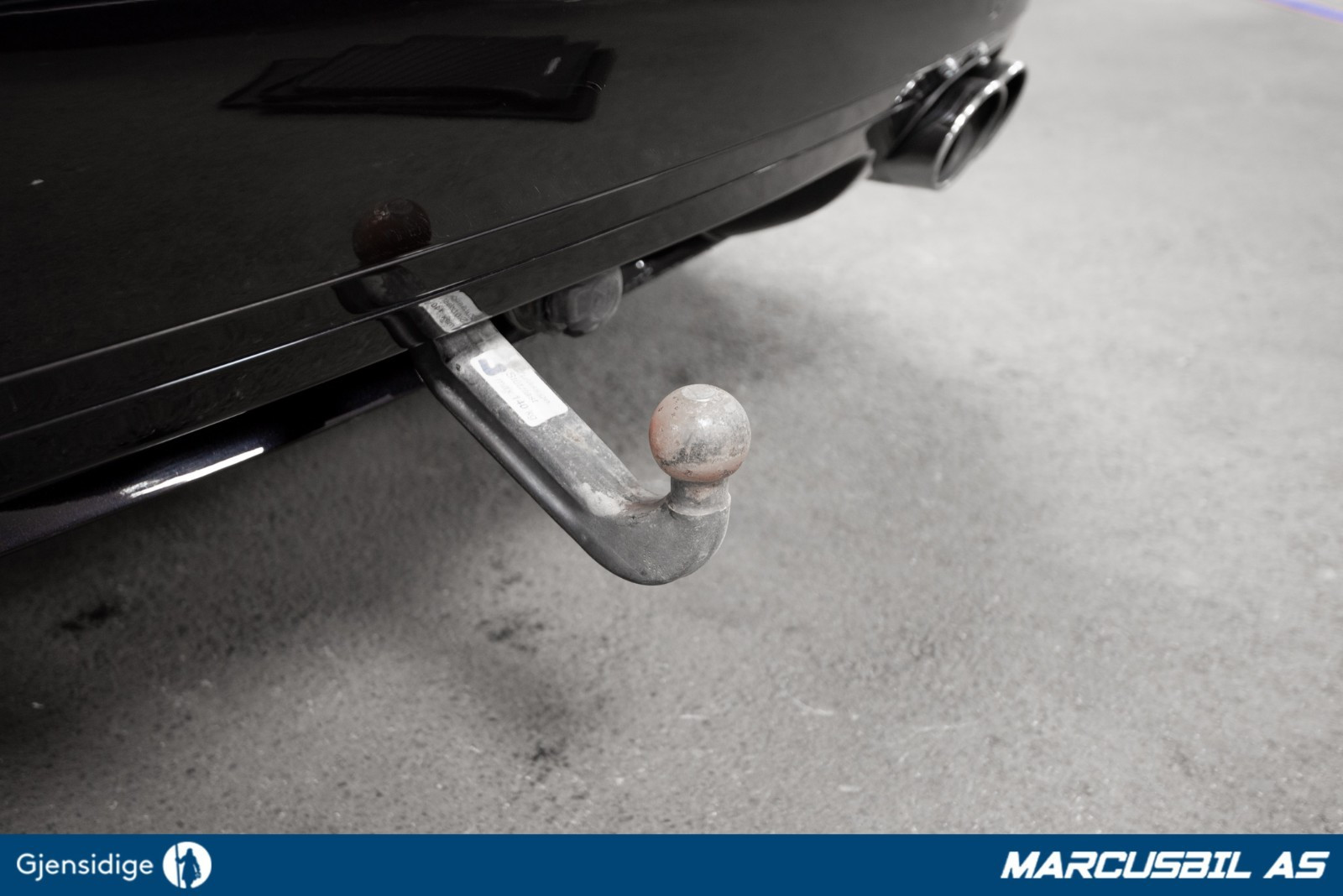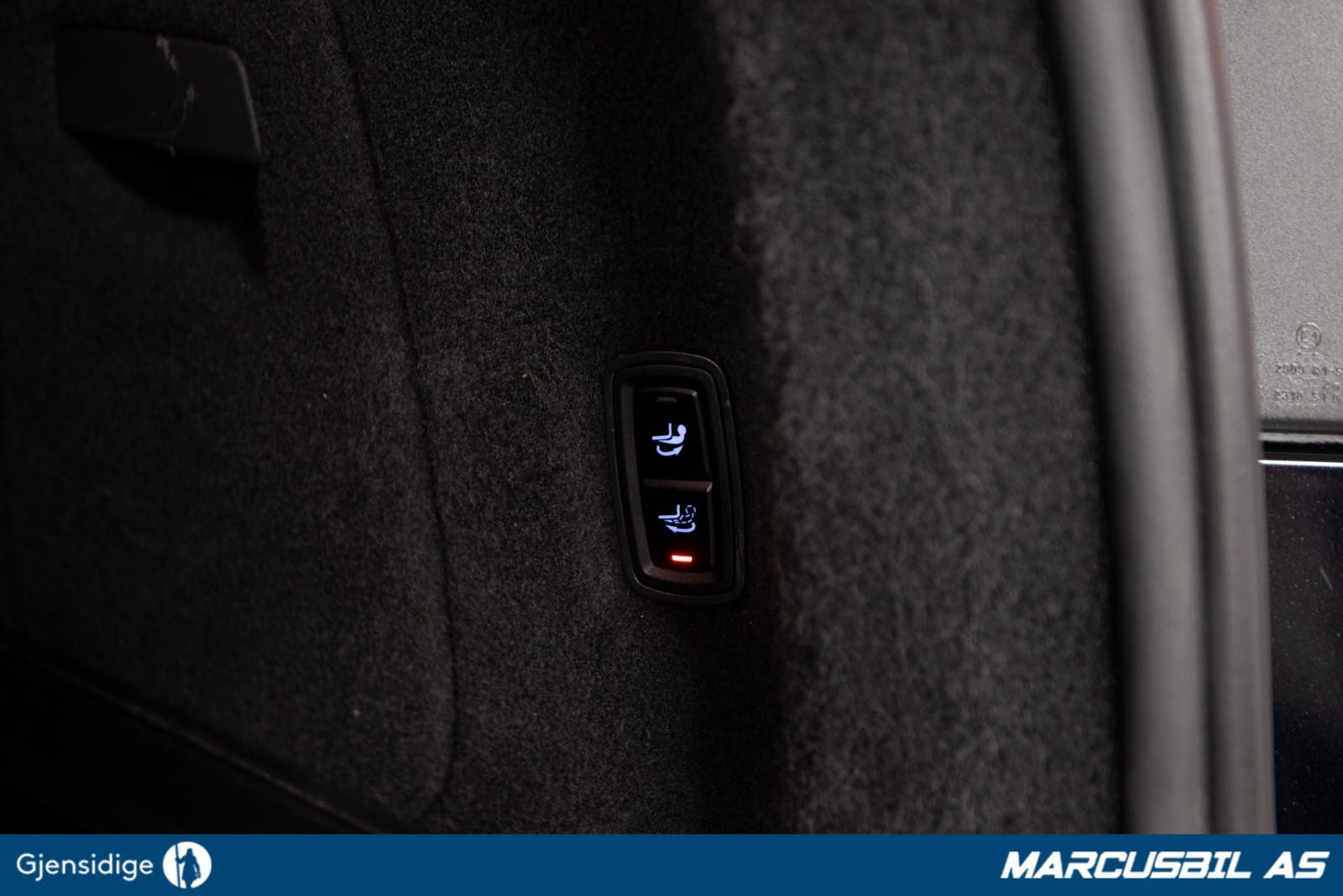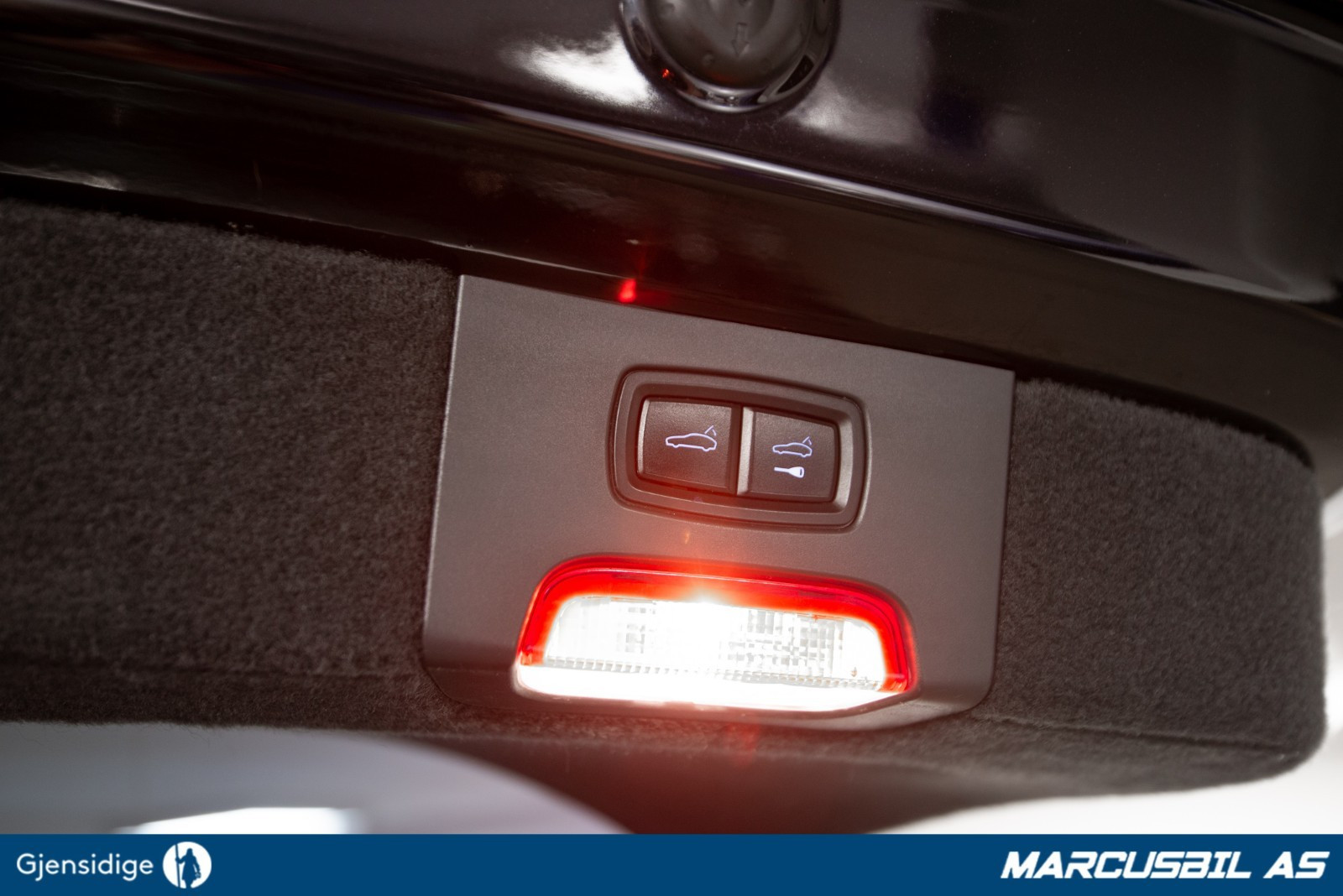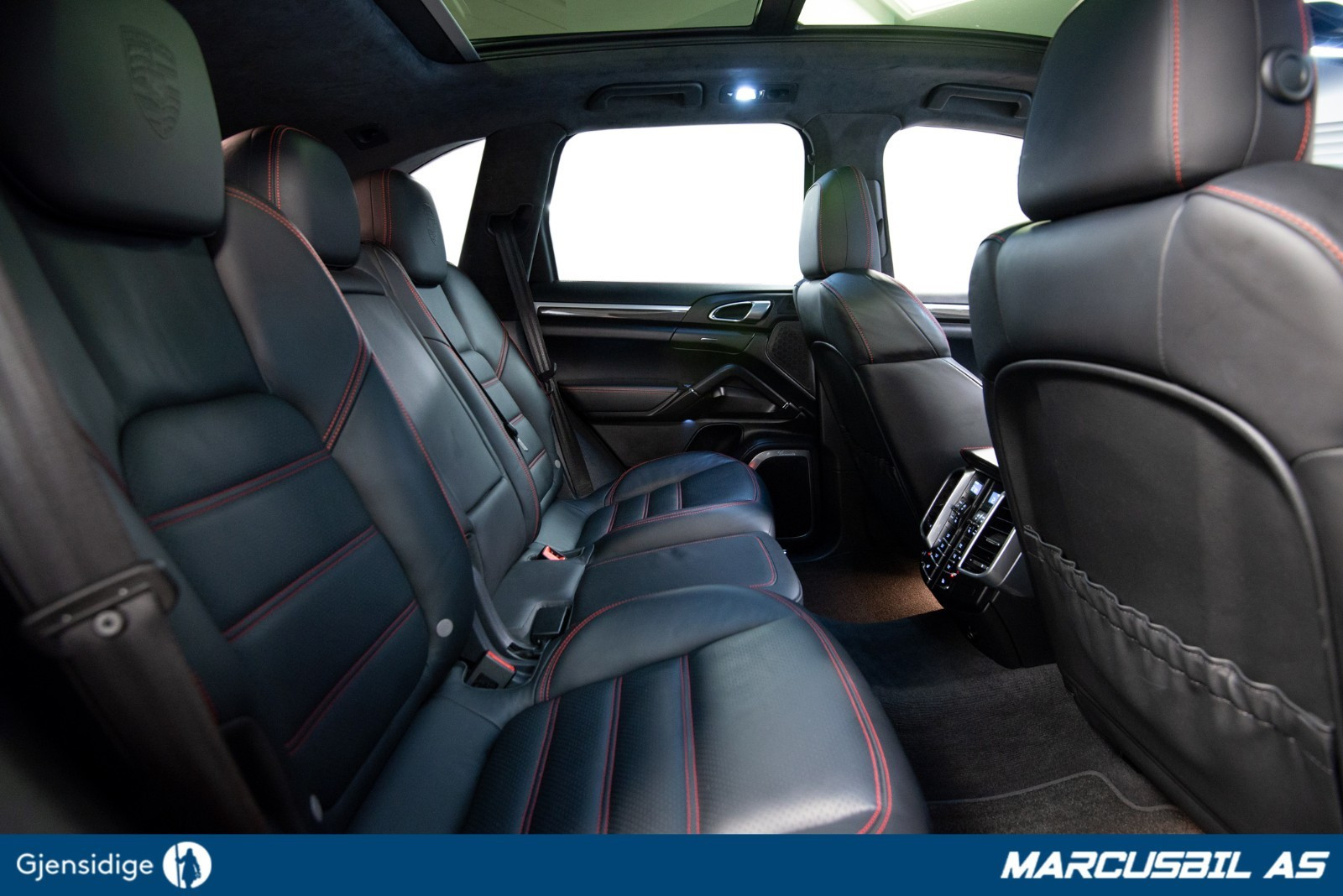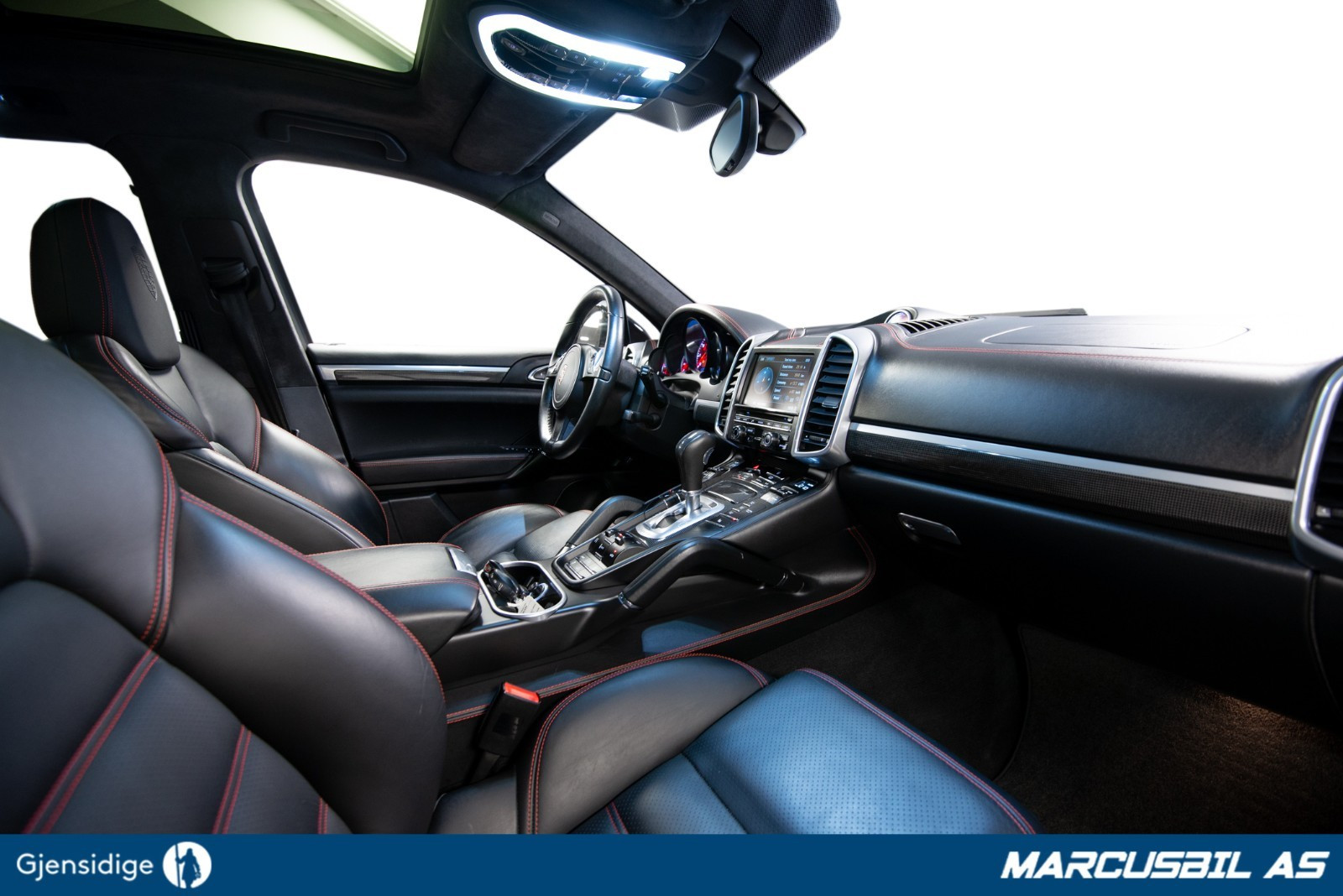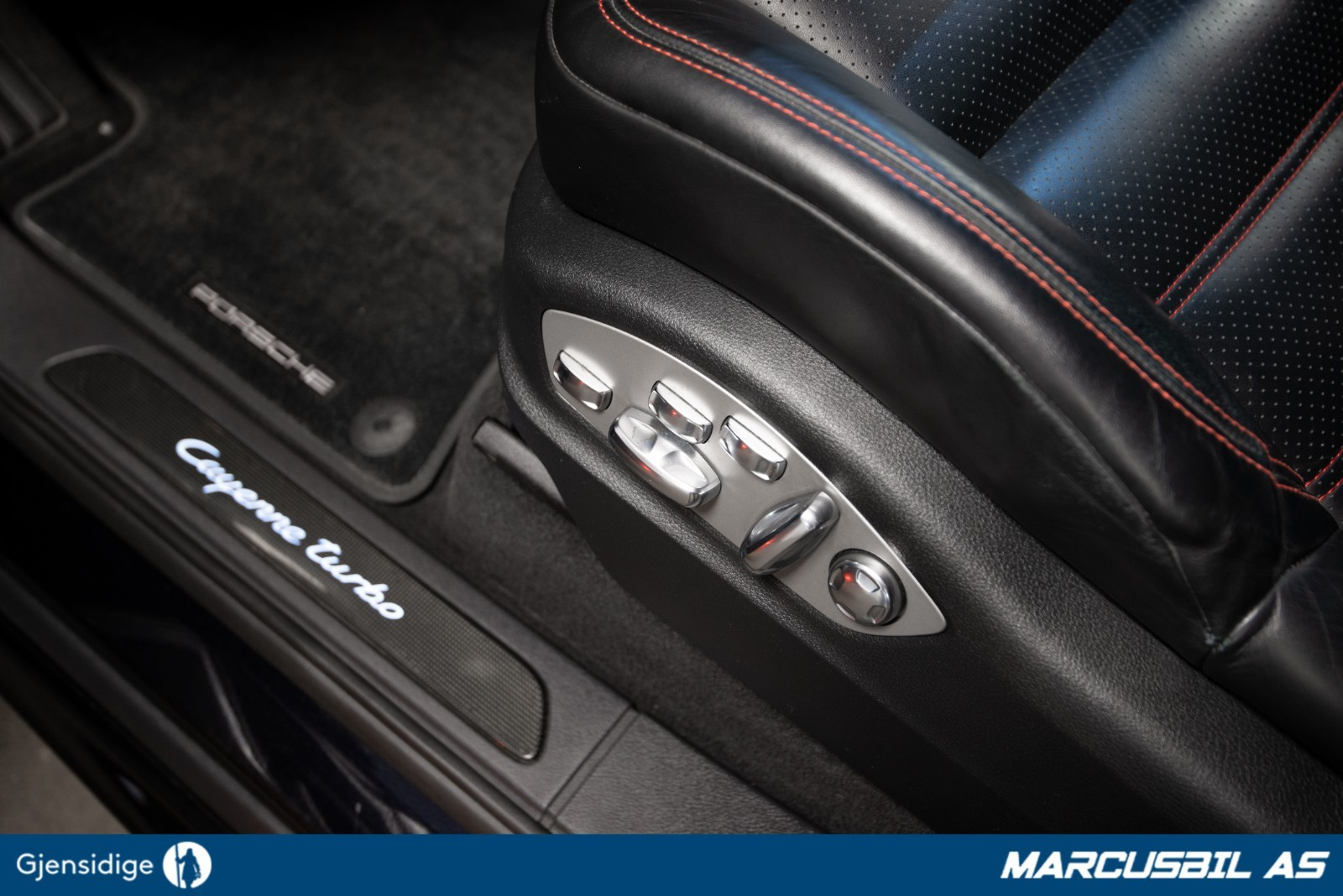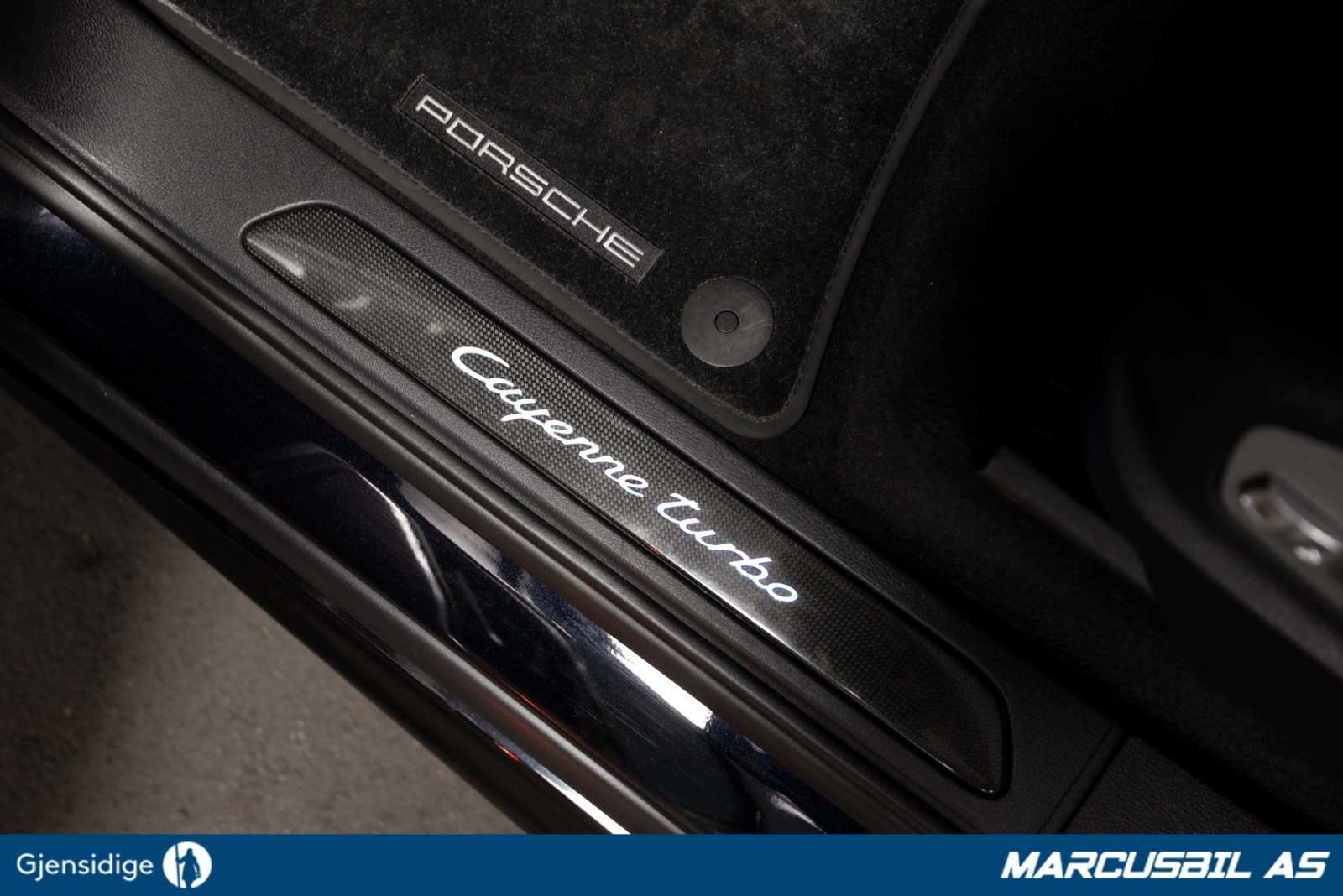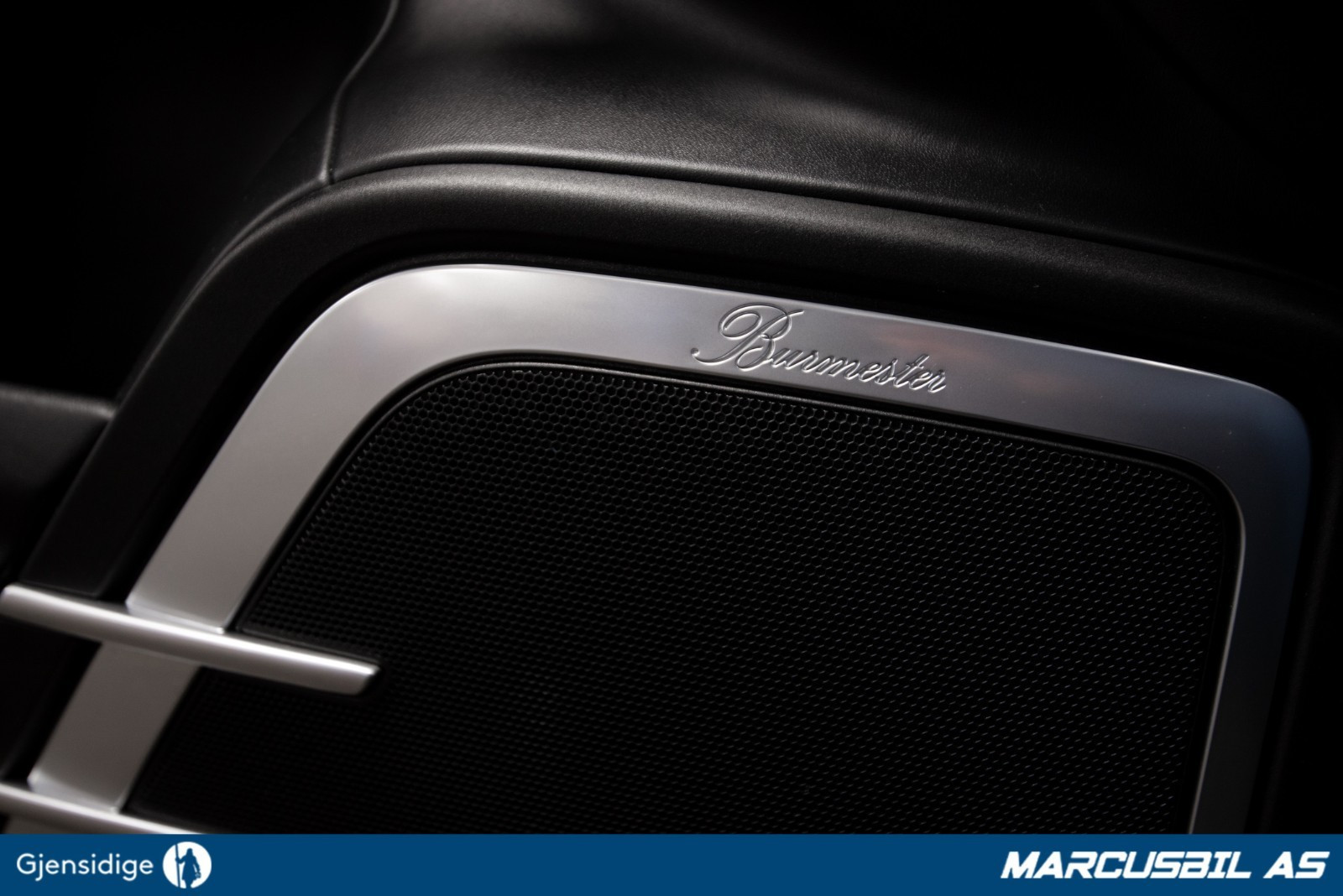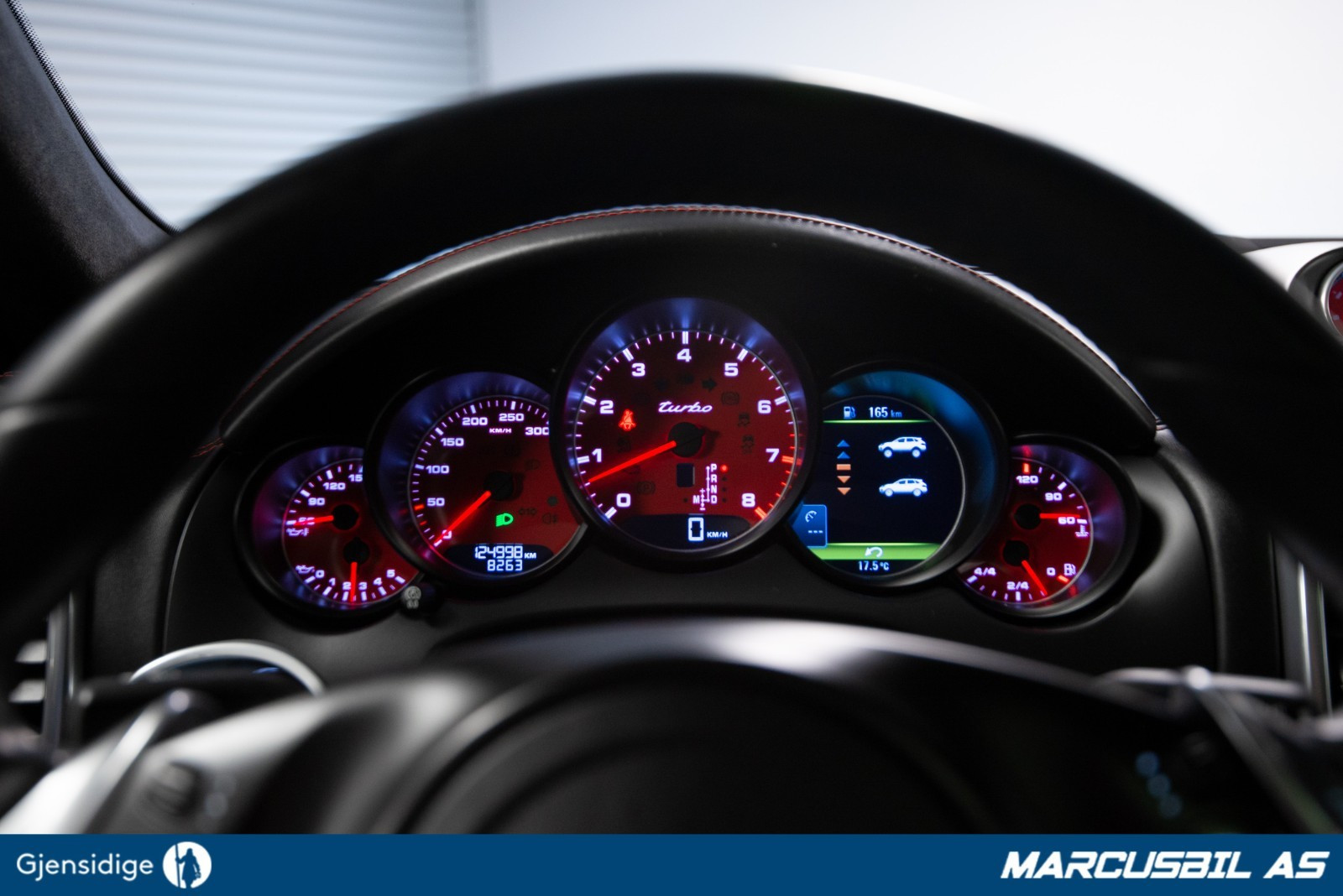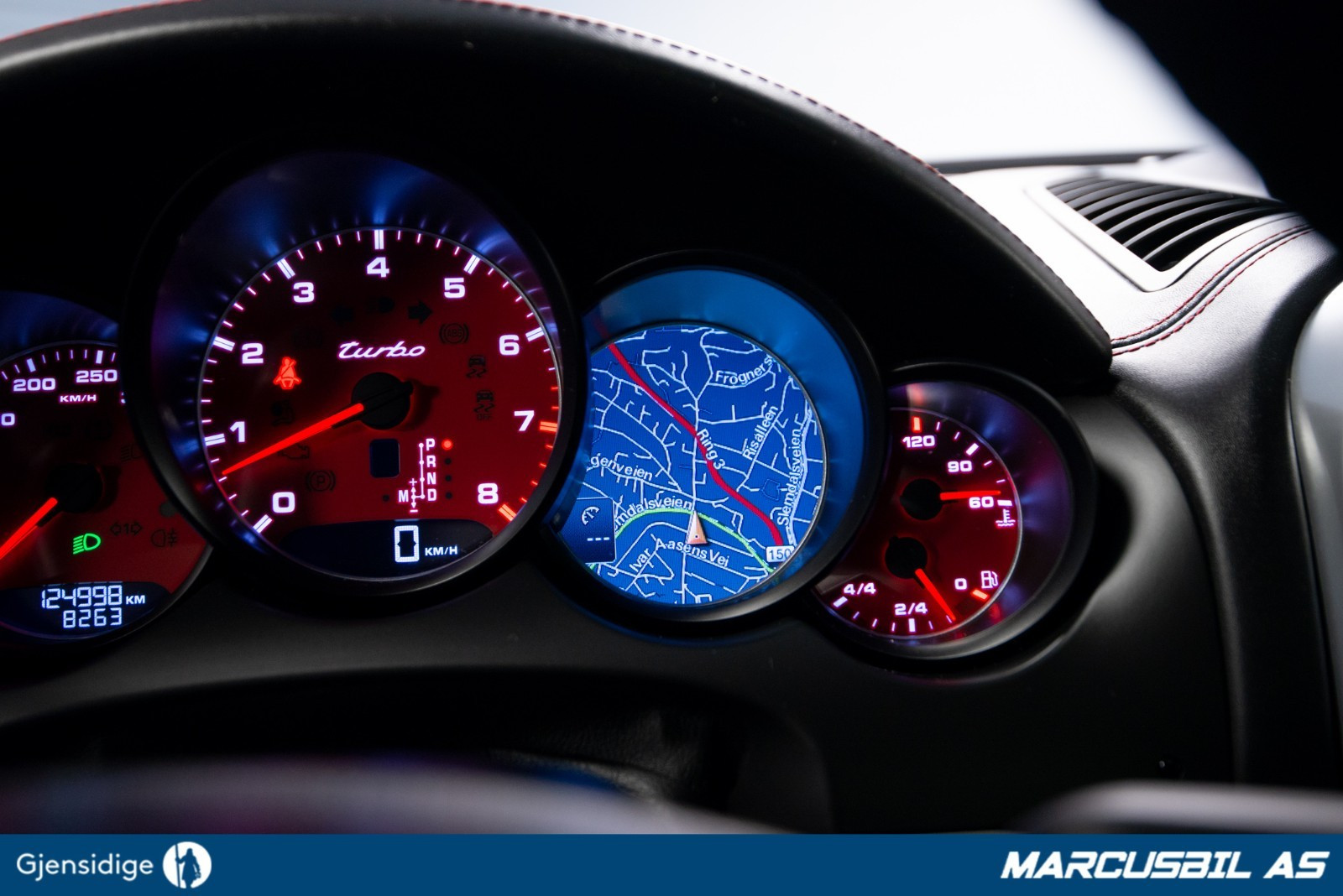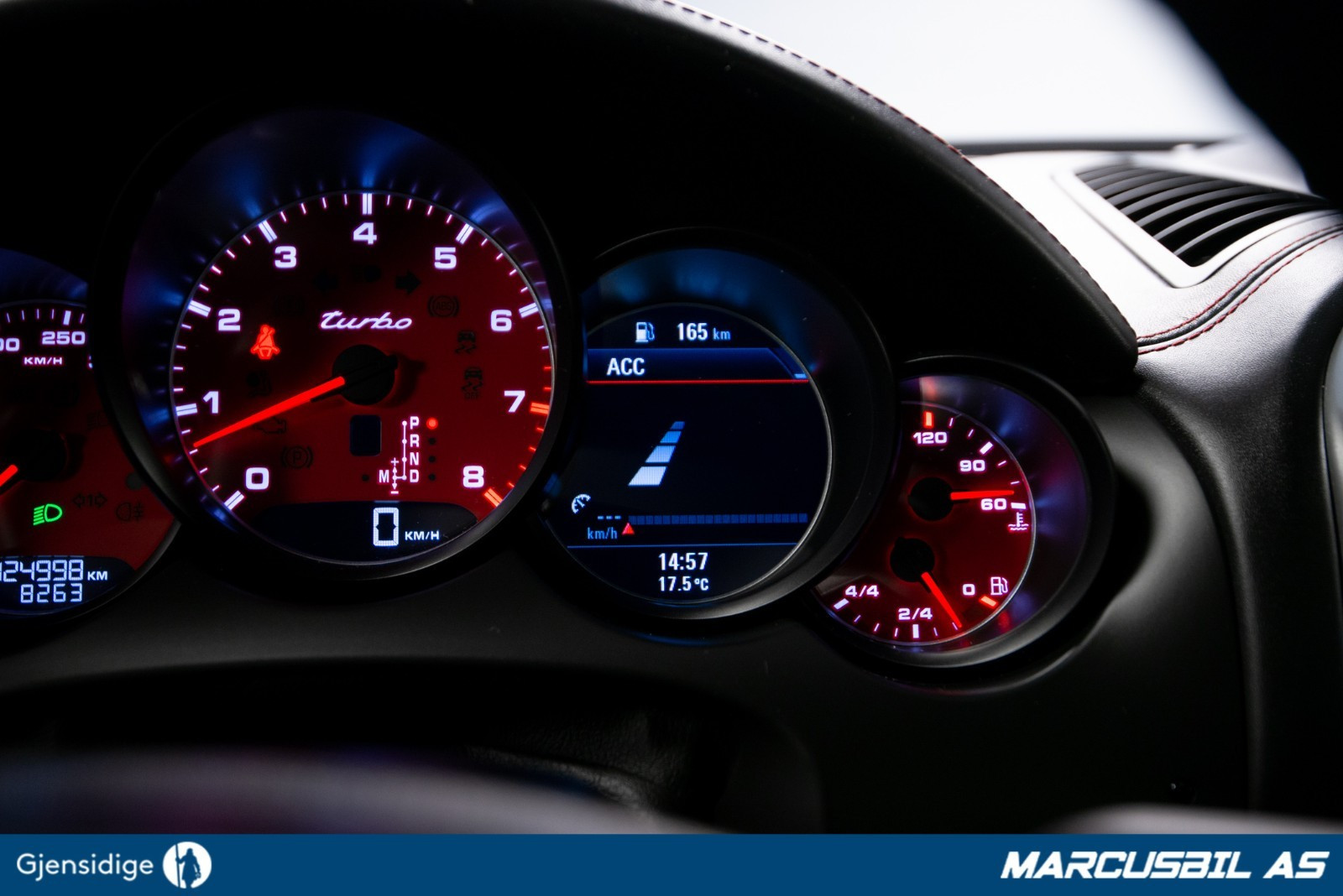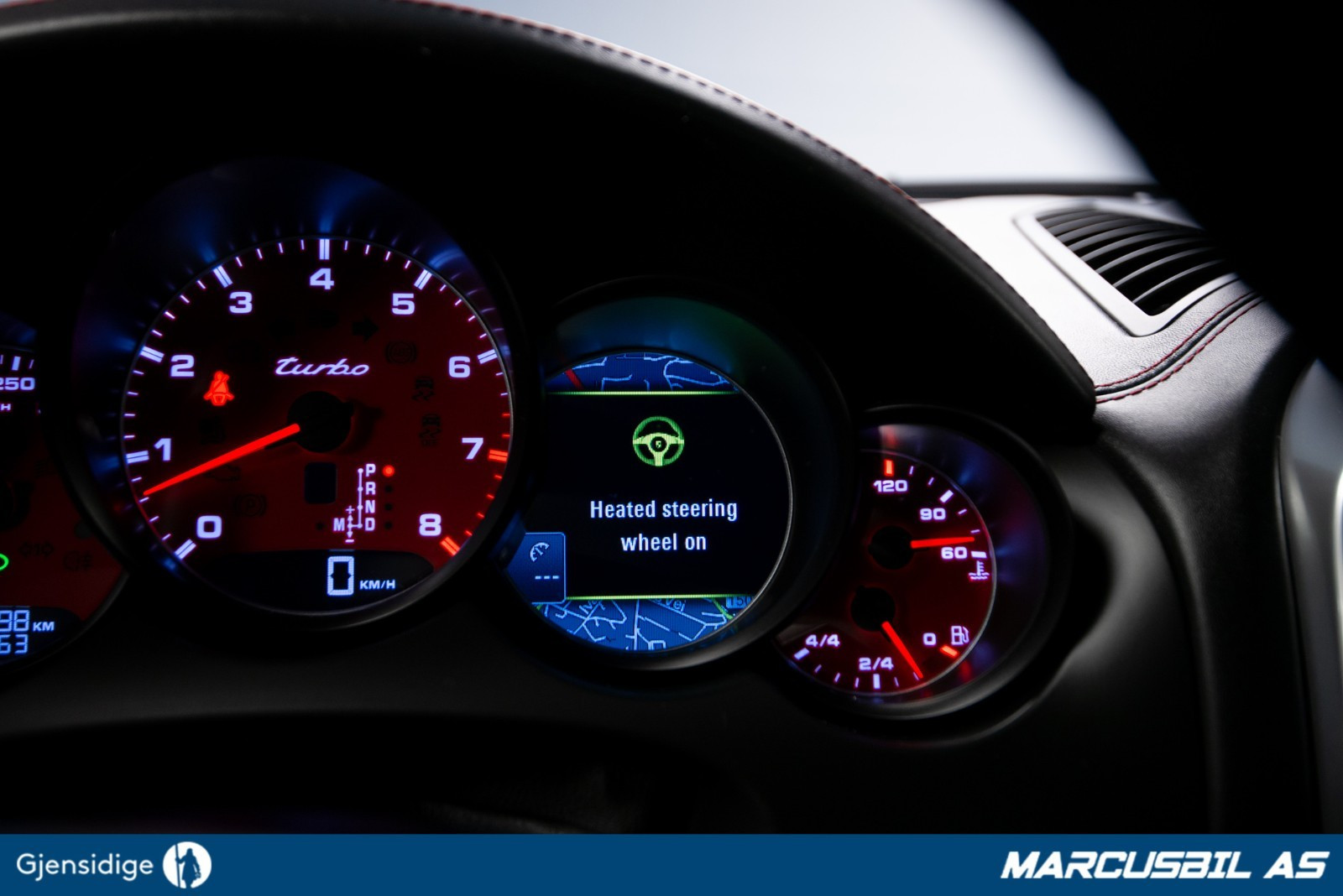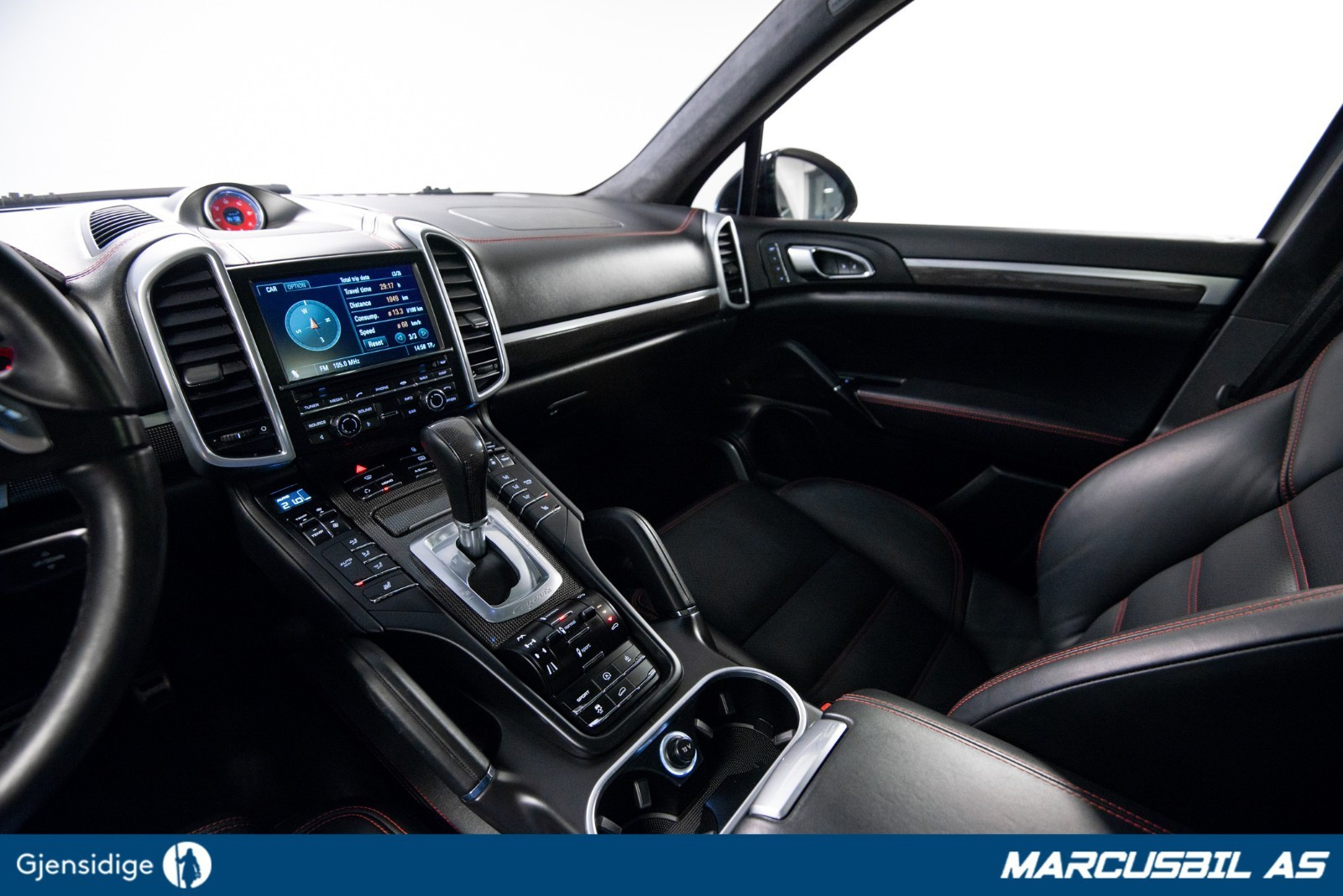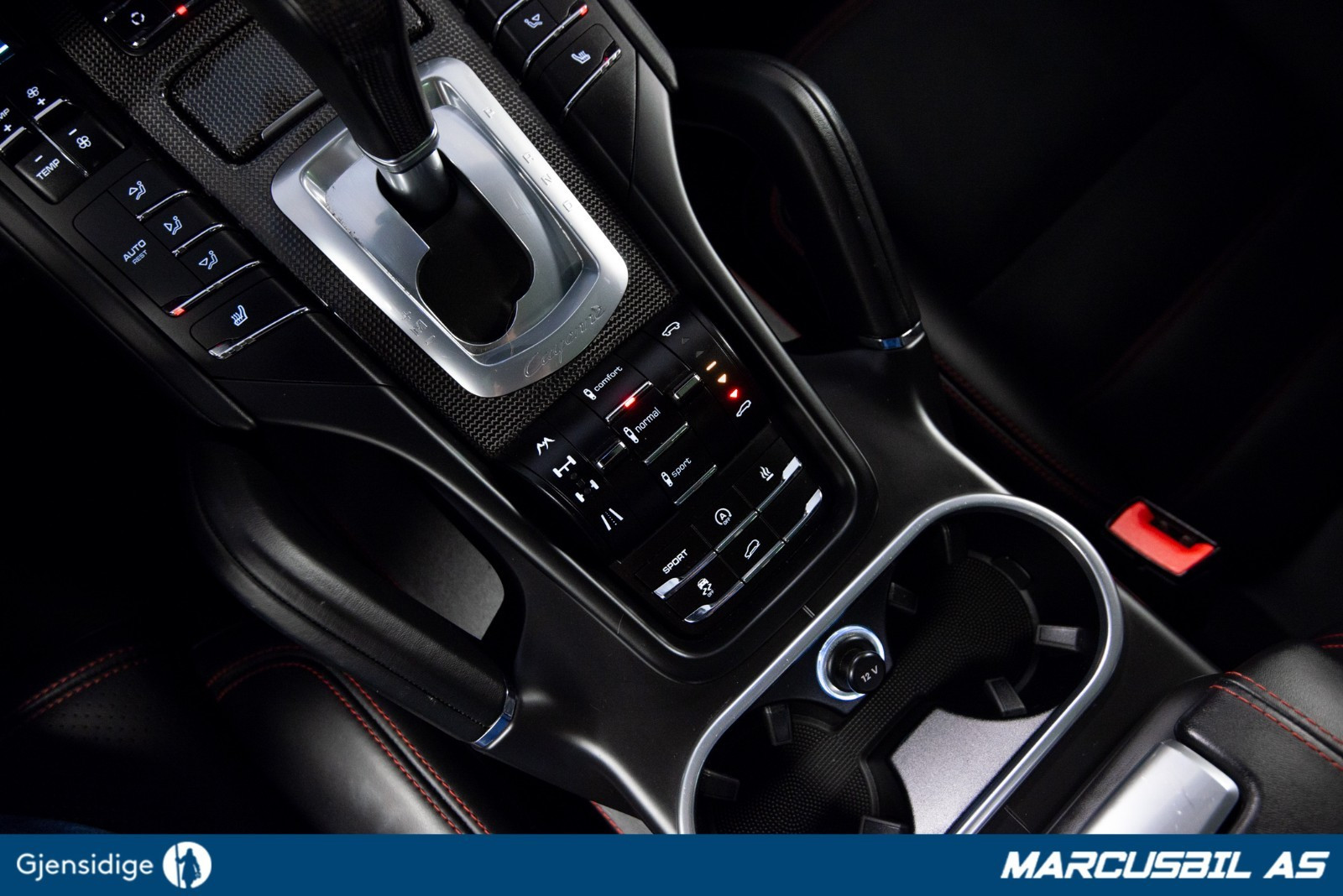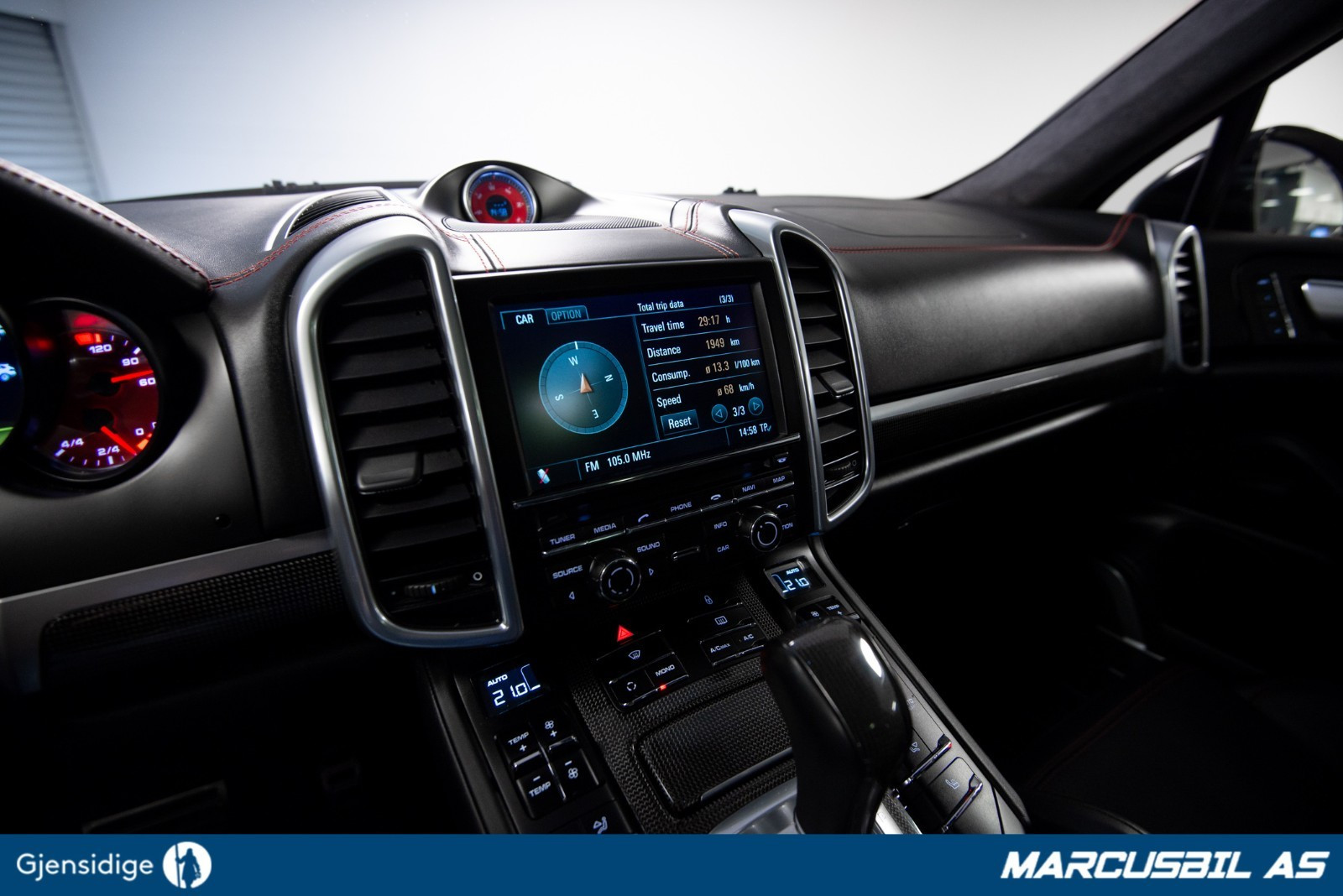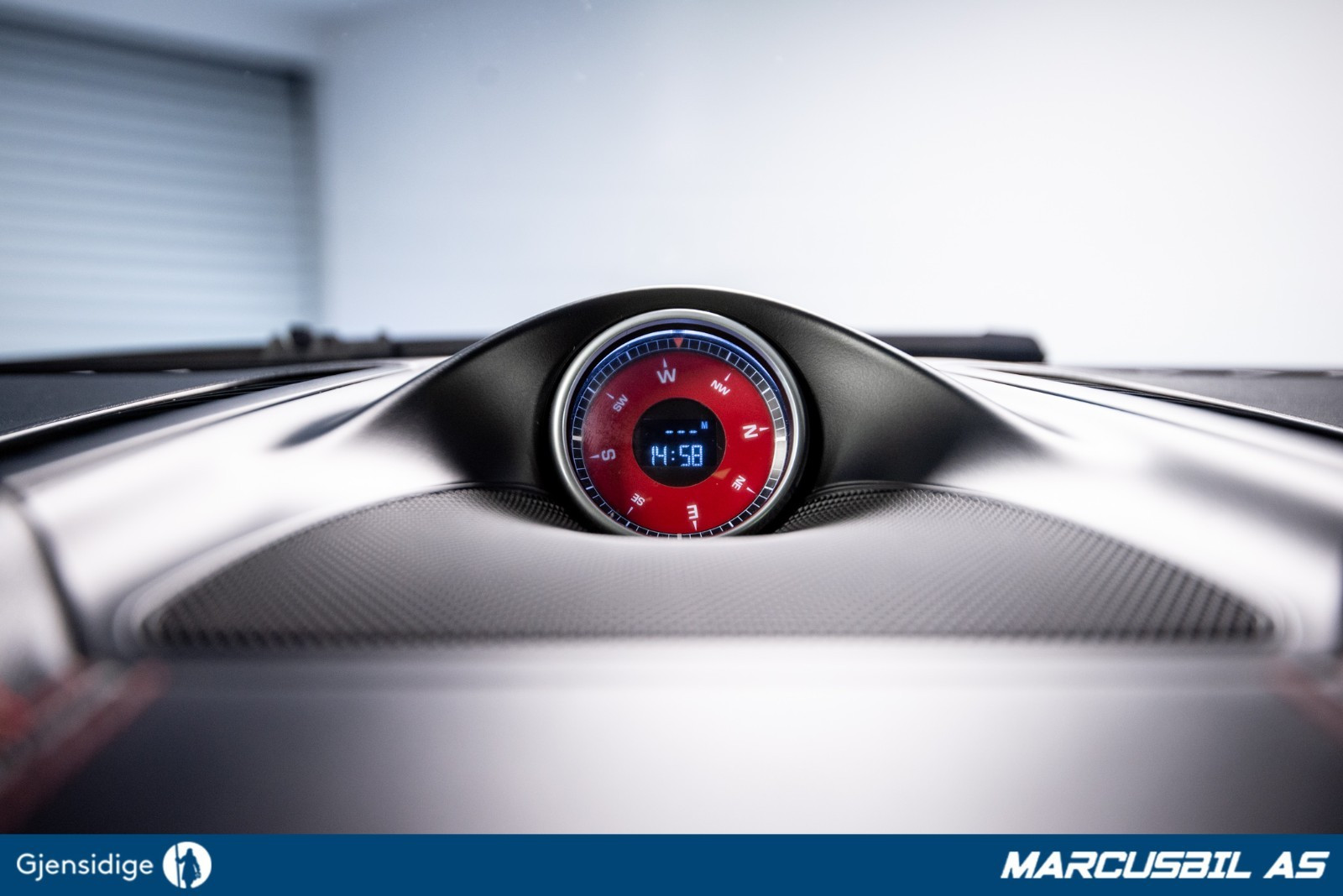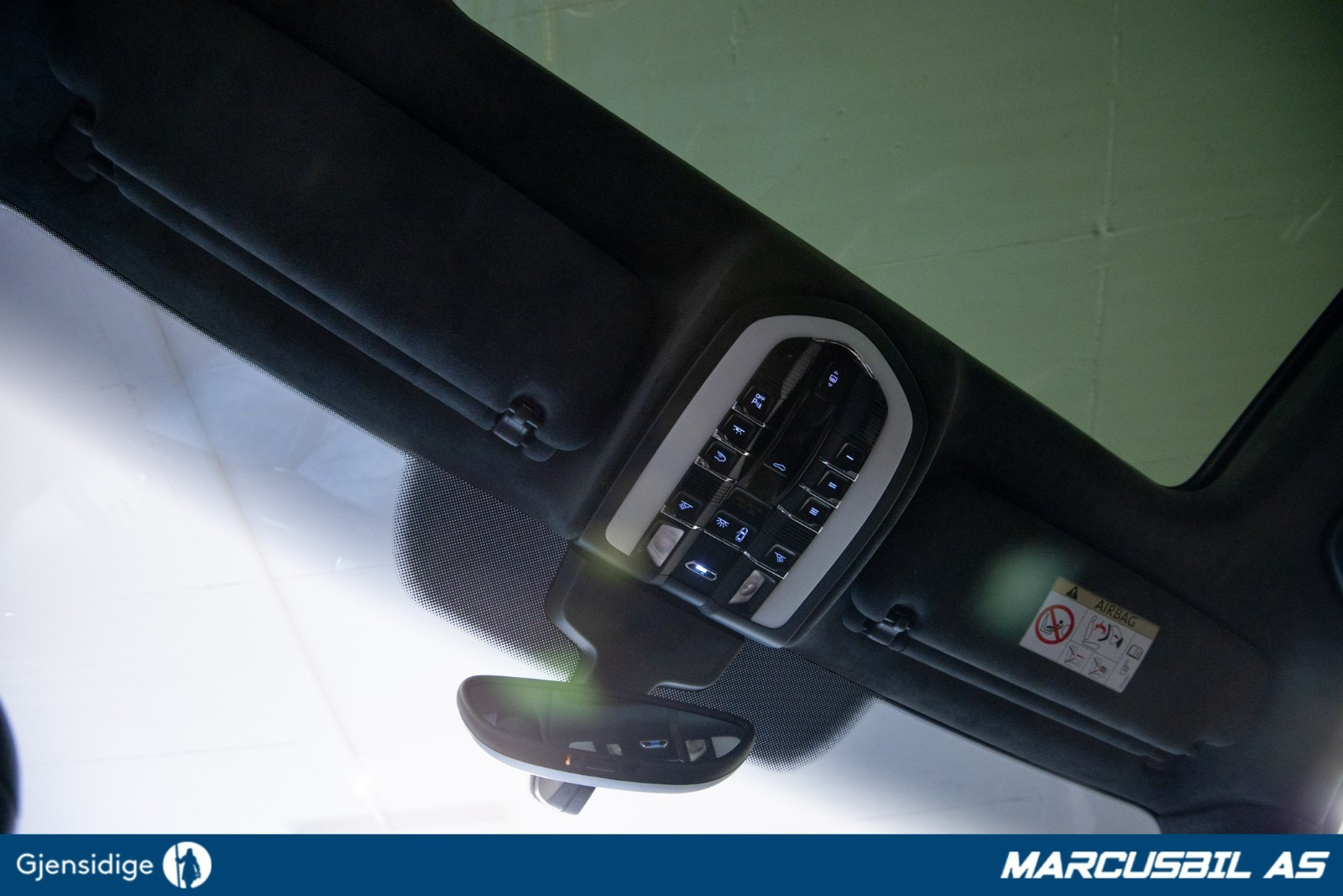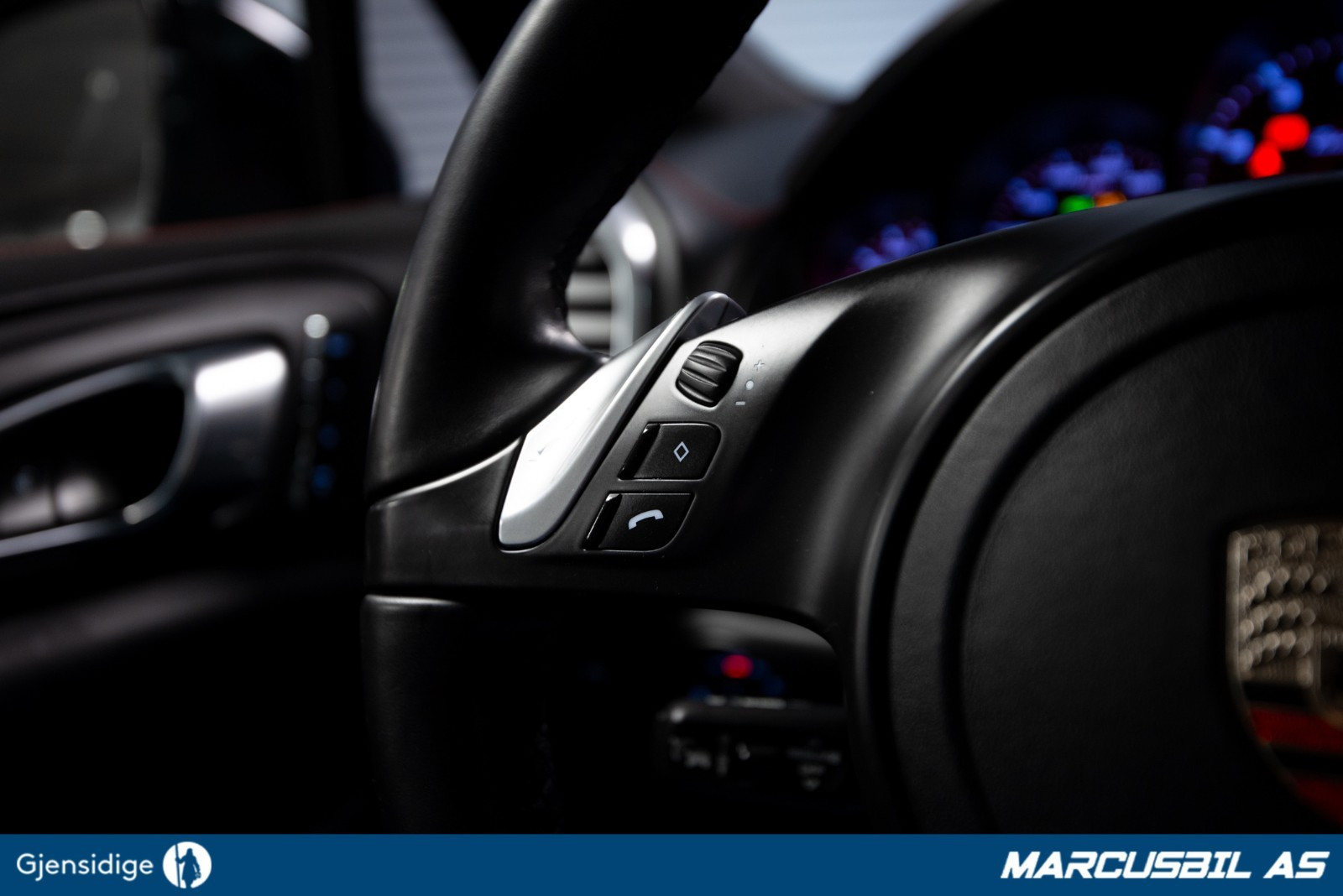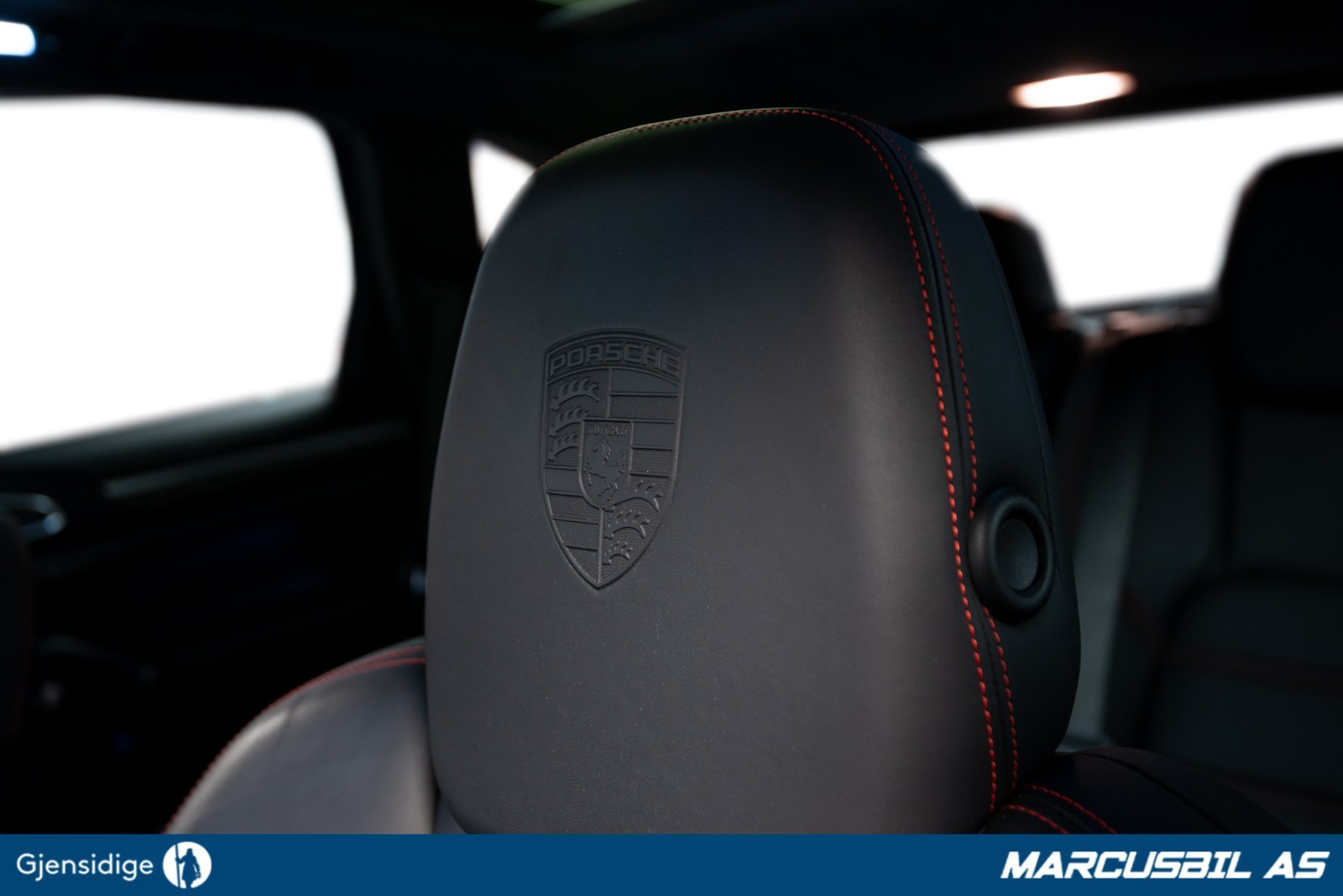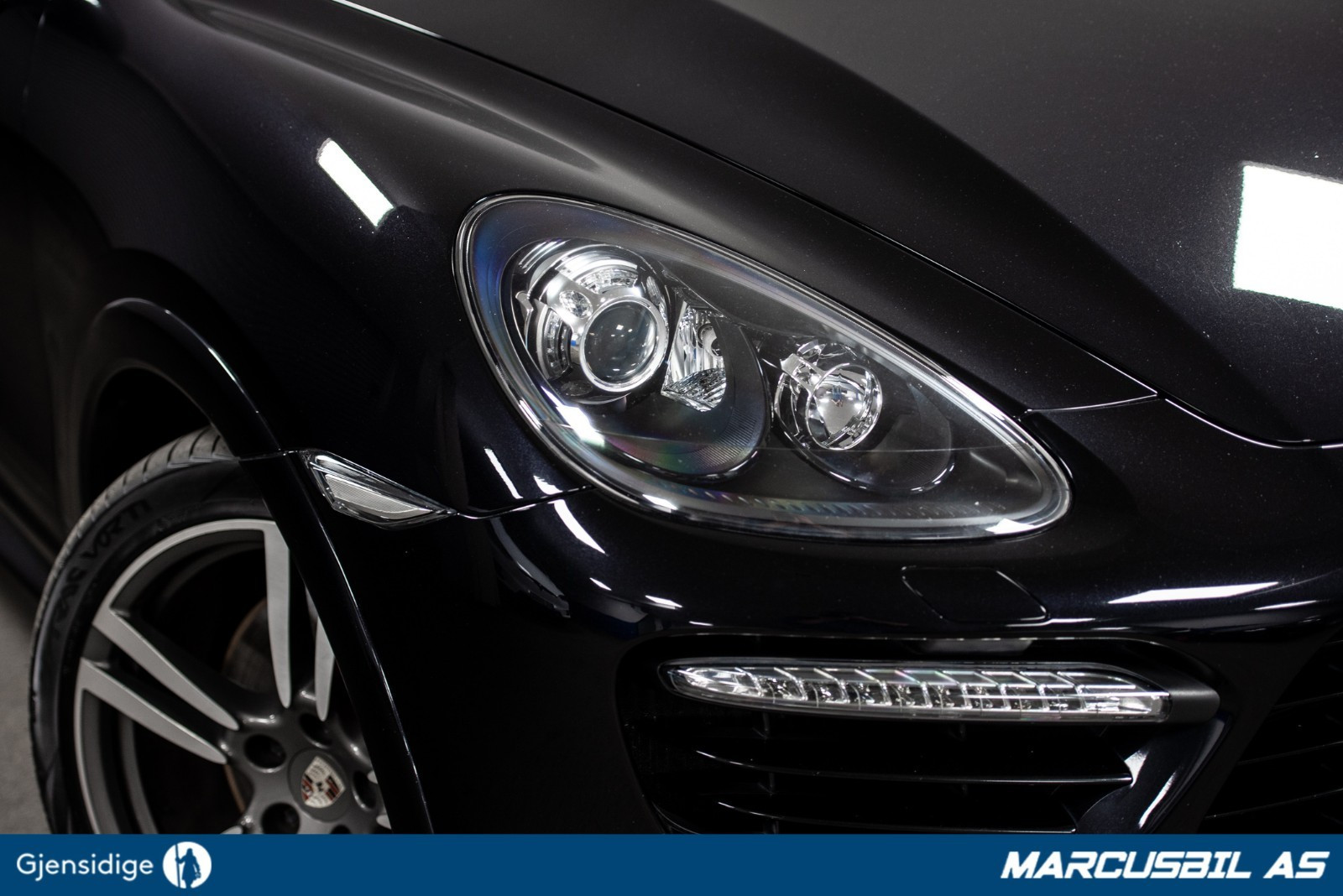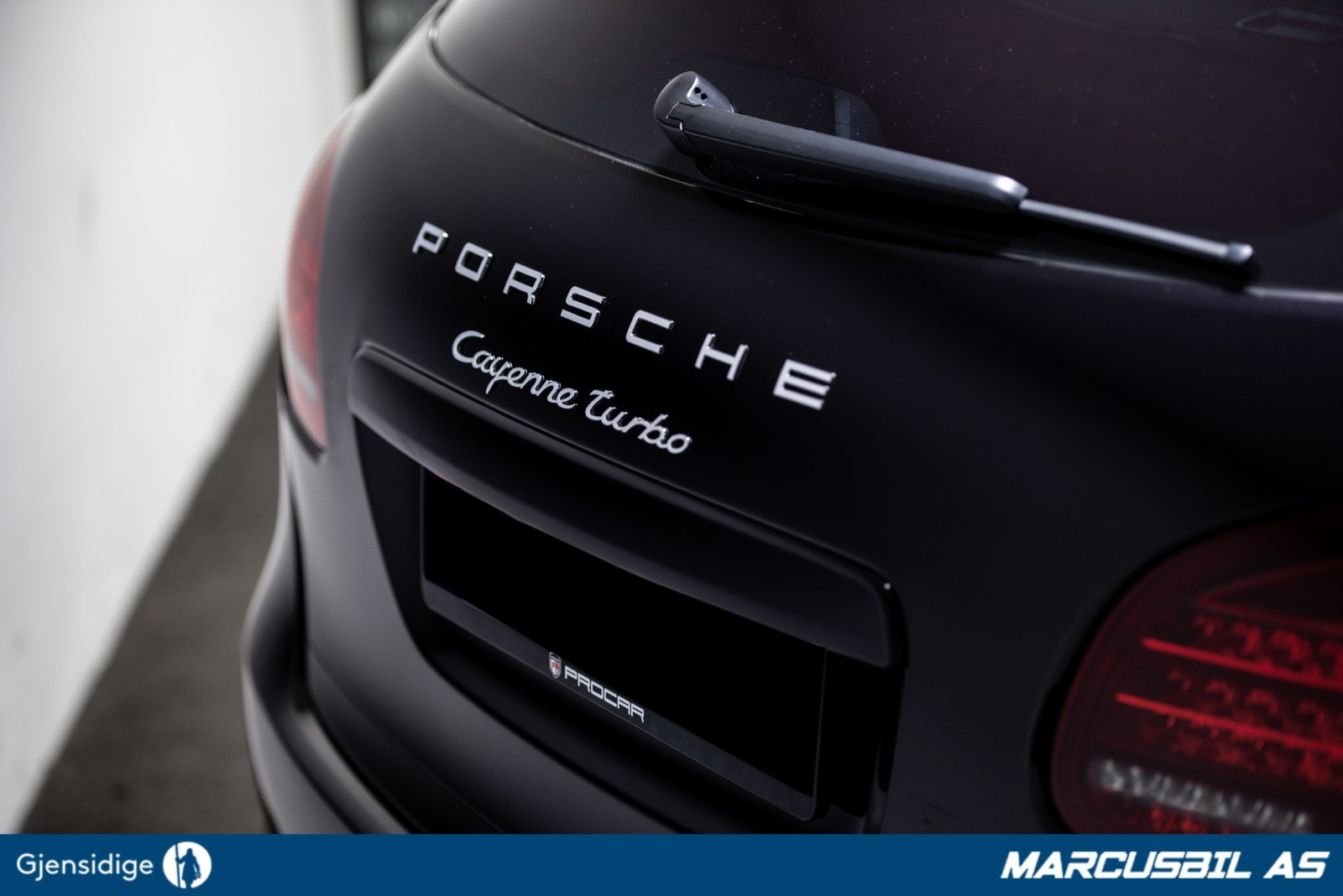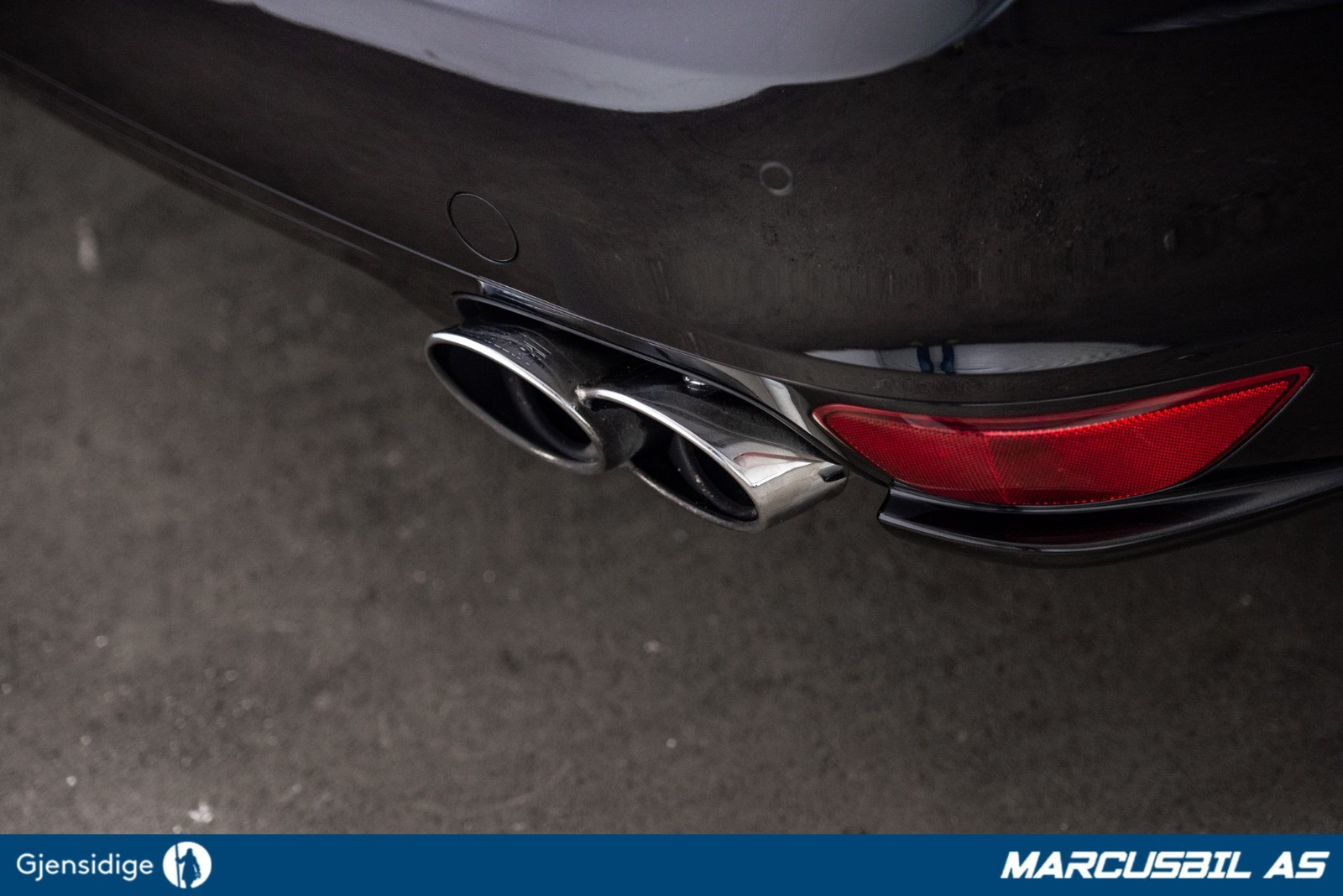 Porsche Cayenne
Porsche Cayenne Turbo loaded! Ny i Norge Techart Må sees! 2013, 164 000 km, kr 679 000,-
Full pris: 679 000,-
Utstyr
ABS-bremser
AUX tilkobling
Airbag bak side
Airbag foran
Airbag foran side
Airbag gardiner
Antiskrens
Antispinn
Avblending av speil
Bagasjeromstrekk
Bakluke elektrisk
Beltevarsler
Bi-xenon
Bluetooth
CD-spiller
CD-veksler
Cruise Controll adaptive
DVD
Diff.sperre
Ekstra forsterkerenhet
Ekstra mørktonede vinduer bak
El.vinduer
Elektrisk sete m. memory
Elektriske speil
Fabrikkmontert alarm
Farget glass
Fjernstyrt sentrallås
Hengerfeste svingbart
Innfellbare Speil
Interiør sport
Isofix
Justerbare bakseter
Keyless go
Kjørecomputer
Klimaanlegg
Klimaanlegg bak
Korsryggjustering i førersete
Kurve/tåkelys
LED-lykter
Lakkerte utvendige speil
Lettmet. felg sommer
Lettmet. felg vinter
Luftfjæring
Lyktespylere
Lys Adaptive kjørelys
Lys Dynamiske kurvelys
Lys LED kjørelys
Metallic lakk
Midtarmlene
Motorvarmer
Multifunksjonsratt
Navigasjonssystem
Nivåregulering
Nødbremseforsterker
Oppvarmede seter
Oppvarmede speil
Oppvarmet frontrute
Original telefon
Panorama glasstak
Parkeringsensor bak
Parkeringsensor foran
Pollenfilter
Radio DAB+
Radio FM
Ratt oppvarmet
Ratt regulerbart elektrisk m/ minne
Regnsensor
Ryggekamera
Servostyring
Sete multifunktion
Seter nedfellbare bak
Seter oppvarmet bak
Skinninteriør
Skinnratt
Skinnseter
Sommerdekk
Startsperre
Stålbjelker
Takrails
Tiptronic
Turteller
Tåkelys
USB
Varmedempende glass
Varmer m/ fjernkontroll (drivstoff)
Varmer m/ tidsur (drivstoff)
Vinterdekk
Xenonlys
Beskrivelse
Visning kun etter avtale! Ring for visning!
Vi gjør oppmerksom på at vi ikke besvarer forespørsler som ikke innehar fullt navn, tlf. nr. og mail adr.
Denne kan bli din for kun kr.6800,- pr. mnd. med 100% finansiering / uten egenkapital.
Ny i Norge, Techart sportseksos (42.000,-) RÅ LYD!
Full historikk siden ny, alle servicer hos Porsche Center Oslo
MEGET GODT UTSTYRT!
Jet black metallic med sort fullskinn interiør 
Røde kontrasømmer/stitching i interiør, Stor utvidet skinnpakke,
Adaptiv cuise control (radar som automatisk holder avstand til bilen foran)
WEBASTO fjernbetjent varmer, Blackline sorte listeverk/optikk utv.
Burmeister High End Surround System (Det beste lydanlegget på markedet uansett bilmerke)
18 Veis sportsstoler (Beste setene fra Porsche) inkl. memory på stoler, ratt,speil osv.
Stor Carbonpakke innv. inkl. innstegslister som er med belyst logo i tillegg,
PDCC Porsche Dynamic Chassis Control, 
PASM Porsche Active Suspension Management
PTV PLUS Porsche Torque Vectoring Plus
PCM 3 PCM 3 Porsche Communication Management CD/RADIO/DVD/BLUETOOTH
Sport design pakke lakkert i bilens farge, (skjermbreddere, kanalskjørt, takspoiler, osv)
3 eket sportsratt i skinn med multifunksjon,varme og padle/F1 gir,
EL. tilhengerfeste, Hastighetsbetinget servo, Navkopper med farget Crest, 
Comfort lyspakke (dimbar), Uten emblemer/dekaler, 100 liters drivstoff tank, 
Fullt justerbar luftfjæring, ISOFIX fester integrert for barneseter, Panorama glasstak, 
Skipose, Oppvarmede seter foran og bak, 4 soners klimaanlegg, El. bakluke,
Keyless entry (nøkkelfri bil), Klimakomfort frontrute (varmedempende glass) med farget kant,
Anti blend speil inn og utv., Ekstra Airbager, Porsche Crest preget i nakkeputer foran og bak,
Ekstra beskyttelses plater under bilen, Alcantara takhimmel, 21" Turbo II felger sommer,
Girkule i Carbon og skinn, El. oppvarmede og innfellbare speil, Alarm, 6stk. 12V uttak,
Integrert CD/DVD veksler, TPM dekktrykkskontroll, Røde instrument skiver inkl. sport crono ur,
Parkeringssensorer foran og bak , Ryggekamera, Filskift assistent (Lane change assist),
BI Xenon inkl. adaptive lys og hjørne og kurve lys, Sorte lykter foran og bak, 
Komfort lyspakke inn og utvendig, Integrert garasjeport åpner, 
Privacy glass (mørke sidevinduer fra B-stolpe), Doble glass i sidevinduer
Varmedempende og støydempende glass, Panorama glasstak,
Bagasjeromsmatte, Velour og gummimatter, (ikke avbildet) pluss mye mer.
Original utstyrsliste fra fabrikk:
Vehicle description
Sales Type
92AAI1 Cayenne Turbo
Model Year 2013
Engine Type
M4852 
Gearbox Type
A4854 
Invoice Date 1
2012-09-25
Invoice Date 2 
Country Equipment 
C21 Norway
Body specifications
body color
LC9X
Exterior Paint Colour 
2T2T
Exterior Paint Colour 
Jet Black Metallic / Jet Black Metallic
Interior specifications
Interior Trim
Leather interior Black, smooth-finish leather
Interior Equipment Code
LED Leather
Seat Combination Number
D0D
Seat Cushion Material
LED Leather
Seat Side Support Material
LED Leather
Seat Back Material
KL Leatherette
Carpet Colour Code
DC5
PH7 Carbon interior package
PP6 Light comfort package icw comfort memory package or driver memory package
0AW ANTI-ROLL BAR, ACT. BODY CONTROL (PDCC)
0E1 SHORT WHEELBASE
0JZ WITHOUT WEIGHT CLASS SPECIFICATION FA
0K0 W/O ALTERNATIVE DRIVE SYSTEM
0KA WITHOUT STICKERS OR EMBLEMS
0M1 FUEL TANK, 100-LITRE
0NB LOGO SET IN BASIC VERSION
0P0 EXHAUST TAILPIPE STANDARD
0RC ELECTRIC STEERING COLUMN LOCK
0SQ STICKERS/PLATES IN NORWEGIAN
0TD FLOOR MATS FRONT AND REAR
0VA W/O ON-BOARD LITERATURE
0Y3 COLD ZONES
0YZ WITHOUT WEIGHT CLASS SPECIFICATION RA
1A2 DIRECT FUEL INJECTION (DFI)
1AT EL. STABILIS. PROGRAMME W/O HBB
1BK 4 CORNER AIR SUSPENSION CDC (PASM)
1D9 TRAILER HITCH, EL. RETRACTABLE
1E1 CARBON CANISTER
1EX SPECIAL ID PLATE FOR EC
1G8 TIRE FIT (FLAT-TYRE SET)
1KP 18" PLUS REAR DISC BRAKES, RED
1L0 NORMAL AIR CLEANER
1LH 19" FRONT DISC BRAKES, RED (KIT)
1N3 SPEED-SENSITIVE POWER STEERING
1NP WHEEL HUB COVER, COL. CREST
1PC WHEEL BOLTS W. ANTI-THEFT PROTECTION
1SA W/O LOWER ENGINE GUARD
1T3 FIRST AID KIT, WARNING TRIANGLE
1Y1 PTV PLUS (EL. CONT. REAR-DIFF. LOCK)
1Z5 INITIAL FUEL FILLING INCREASE 26 L
2C4 STEERING COLUMN, AX., VERT. ADJUST.+MEMORY
2D1 SPORT DESIGN PACKAGE
2G1 INSERT F. UNLEADED FUELLING
2JB BUMPERS STANDARD
2P2 LOADING SILL GUARD IN STAINLESS STEEL
2PH LEATH. STEER. WHEEL, 3-SPOKE, HEATED
2WA WITHOUT ADDITIONAL TYRES
2X2 TIPTRONIC OPERATION ON STEER. WHEEL
3B4 ISOFIX CHILD SEAT ANCHOR SYSTEM, REAR
3CA W/O BULKHEAD
3D8 CENTRE CONSOLE IN PLAIN LEATHER
3FU PORSCHE LARGE ROOF SYSTEM
3GA W/O CARGO MANAGEMENT
3LH DOOR/SIDE TRIM PANEL, FULL LEATHER
3M0 WITHOUT SPECIAL MEASURES (M1)
3ME TUFTING VELOUR CARPET, SCUFF PLATE
3NW REAR BENCH/BACKREST, SPLIT, FOLDING
3PN EL. SEAT ADJ. AT FRONT, BOTH W. MEMORY
3QT 3-P. AUTOM. BELT FR., BELT. TENS., H.A., ROW
3W4 ACOUSTIC PACKAGE STANDARD
3X1 SKI BAG (W. LOAD-THROUGH PROVISION)
3Y0 WITHOUT SUN BLIND
3ZU 3-P. AUTOM. BELT RE. W. BELT TENS. ROW
4A4 HEATED SEATS, FRONT/REAR, SEPAR. CONTROL.
4D0 W/O SEAT VENTILATION / MASSAGE SEATS
4E7 POWERLIFT FOR REAR LID (POWERLIFT GATE)
4F2 CENTR.LOCK. KEYL. ENTRY WITH SAFE LOCK. SYS.
4GK WINDOW, INSULAT. GLASS WITH TOP TINT
4H3 CHILD LOCK, MANUAL
4L6 AUTOMATIC ANTI-DAZZLE INTERIOR MIRROR
4N8 DASHBOARD IN LEATHER
4UE DRIVER/PASS. AIRBAG (CAN BE DEACTIV.)
4W0 W/O SET BAG F. CD/CASS. STORAGE
4X3 FRONT SIDE AIRBAG W. HEAD AIRBAG
5D8 CARRIER FREQUENCY 434 MHZ
5J2 REAR SPOILER IN VEHICLE COLOUR
5K0 COMPLETE FILM COVER. + TRANSPORT WIPER BLADE
5MH DECORATIVE INLAYS IN CARBON
5RQ DOOR MIRROR, RIGHT, CONVEX
5SL DOOR MIRROR, LEFT, ASPHERICAL
5W4 ROOF RAILS, BLACK + BARS
5XH SUN VISORS, ILL. MIRROR, DUAL-FUNCT.
5ZF FRONT+REAR HEADRESTS W. EMBOSSED CREST
6A0 W/O FIRE EXTINGUISHER
6EC UNDERBODY PROTECTION (REAR AXLE)
6F0 W/O EMBOSSING ON ARMREST
6FA W/O CONTRASTING COLOUR
6GJ FITT. WIDER WHEEL ARCH IN VEH. COLOUR
6KA AIR GRILLE STANDARD
6NN ALCANTARA ROOFLINING (ROW)
6P1 REAR NUMBER PLATE BRACKET (ECE)
6Q4 SELECTOR LEVER IN CARBON
6W1 FRONT NUMBER PLATE BRACKET (LARGE) ECE
6XT DOOR MIRR.,MEM.,ANTI-DAZ.,HEATED, FULLY EL.
6Y2 COMFORT AIR PRESSURE, HIGH SPEED
7AC ALARM SYS., INTERIOR SURVEILL. ALARM HORN
7B6 12-VOLT PLUG SOCKETS (6)
7D7 INTEGRATED CD/DVD AUTOCHANGER
7E0 W/O HEAT ACCUMULATOR
7G0 W/O VTS PREPARATION
7K3 TYRE PRESSURE MONITORING 433 MHZ (CYE)
7KI VEHICLE DIFFERENTIATION 9I0 (E2)
7L8 START/STOP "DEFAULT ON" W. RECUP.
7M8 DOOR ENTRY GUARD IN CARBON, ILLUM.
7MJ EMISSIONS CONCEPT EU 5 J
7RT NAVIGATION SOFTWARE "EUROPE PACKAGE"
7T1 PCM 3 - OFF-ROAD MODULE
7V1 INSTRUMENT DIALS IN GUARDS RED
7X8 ULTRASOUND PARK. AID + REVERS. CAMERA
7Y1 BLIND SPOT DETECTION (LANE CHANGE AS.)
8DV PCM 3 - BASIC MODULE ROW (INCL. RADIO)
8F2 SIDE DIRECTION INDICATORS
8GH GENERATOR, 190 A (CYE)
8JG XENON ECE RIGHT-HAND TRAFFIC, STAT. DYN. AFS + DDL (BLACK)
8K3 DAY. DRIV. LIGHT, DR. LIGHT ASS., SCAND.
8L6 DIVERSITY - ANTENNA
8Q3 HEADLIGHT BEAM ADJUSTM., AUTOM. DYNAM.
8SB TAIL/BRAKE/DIR. IND./REV. LIGHTS, NORMAL VERS., BLACK
8T3 AUTOMATIC DISTANCE CONTROL (ADC)
8WB FOG LIGHTS
8X1 HEADLIGHT CLEANING SYSTEM
8Y1 STANDARD HORNS
8Z5 ENGINE COOLING VERSION 1
9AH CLIMATRONIC, 2ND EVAPORATOR
9JA WITHOUT SMOKER VERSION
9M9 AUX. WATER HEATER, TIMER, REM. CONTROL
9MB COMFORT INTERIOR LIGHTING (DIMMABLE)
9NX WITHOUT ELECTRONIC LOGBOOK
9P3 VIS.+ACOUS. BELT CHECK (DRIV./PASS.)
9Q1 W/O TRAFFIC SIGN RECOGNITION
9T1 HEATED WINDSCREEN WASHER NOZZLES
9TF ENTRY/EXIT COMFORT LIGHTING
9VJ TOP PREMIUM SOUND SYSTEM
9W5 MOBILE PHONE PREP., BLUETOOTH
9WC W/O MULTIMEDIA IN VEHICLE REAR
A8B BASIC EQUIPMENT
A91 COUNTRY SALES PROGRAMME ROW
AKA Guards Red compass instrument dial
AXF Interior package decorative stitching in deviating colour, basis
AXH Seats interior package decorative stitching in deviating color
B06 TYPE TEST. COUNTRY: NORWAY
B0A COMPONENT SET W/O COUNTRY-SPEC. CONSTR. REG.
BDA Extended exterior Black package painted (high-gloss finish)
C00 GENERAL CERTIFICATION FIRST REGISTRATION
CZ4 21" 911 TURBO DESIGN WHEEL E2 (10X21)
D58 8-CYL. BITURBO 4.8/368 KW (E2)
E0A NO CAMPAIGN VERSION
EA0 W/O WARRANTY EXTENSION
F0A NO SPECIAL VEHICLE, STANDARD VERSION
FC1 WITH INDIVIDUAL INSTALLATION
FE0 W/O COUNTRY CODE
FZ0 SEAT BELTS IN BLACK
G1G 8-SPEED AUTOM. TRANSM. F. ALL-WH. DRIVE
GY1 CLOSING AID FOR REAR LID
HA8 TYRES 295/35 R21 107 Y
IY1 MODEL YEAR PERIOD 1 (UP TO WEEK 45)
J0P AGM BATTERY 580 A (105 AH)
K4H CLOSED BODY STRUCTURE
KE2 ANTI-THEFT PROTECTION F. ENGINE CONTROL UNIT
L0L LEFT HAND DRIVE
N5U SEAT COVERS, FULL LEATHER (PLAIN)
NG0 W/O BASIC CARRIER
Q1J FRONT SPORTS SEATS, 18-WAY
QA0 W/O CHILD SEAT (INTEGRATED)
QE0 W/O STORAGE COMP. PACKAGE / BOX
QG0 W/O MAINTENANCE INTERVAL EXTENSION
QH0 W/O VOICE CONTROL
QJ4 ALUMIN. PACKAGE, BLACK (BLACKLINE)
QR1 COMPASS ON DASHBOARD
QV0 WITHOUT TV/SAT/HD/DAB RECEPTION
S3E PORSCHE STANDARD VEHICLE
SM4 FUEL MARKET A
SW5 SCOPE FROM EXCLUSIVE/CT PROGR.
SY7 PERSONALISATION AXF/AXJ
TT9 UNIT F. D58 ENGINE (V8 BT; 4.8 L)
U5A INSTR. INSERT, KM/H DISPLAY, ROW
UF1 MULTIMEDIA SOCKET, EXT. SOURCE (UMS)
V0A TYRES WITHOUT MAKE SPECIFICATION
VC1 GARAGE DOOR OPENER (HOMELINK) 433 MHZ
VR4 SILL COVERS (AEROKIT)
VW5 INSULATING GLASS IN REAR
Innbytte
Rimelig forsikring og finans ordnes mens du venter
Klar for omgående levering
Denne MÅ SEES OG OPPLEVES!
Ring for en hyggelig Porsche prat
Med forbehold om feil i annonsen.
FINN-kode: 183168839
Referanse: 2690