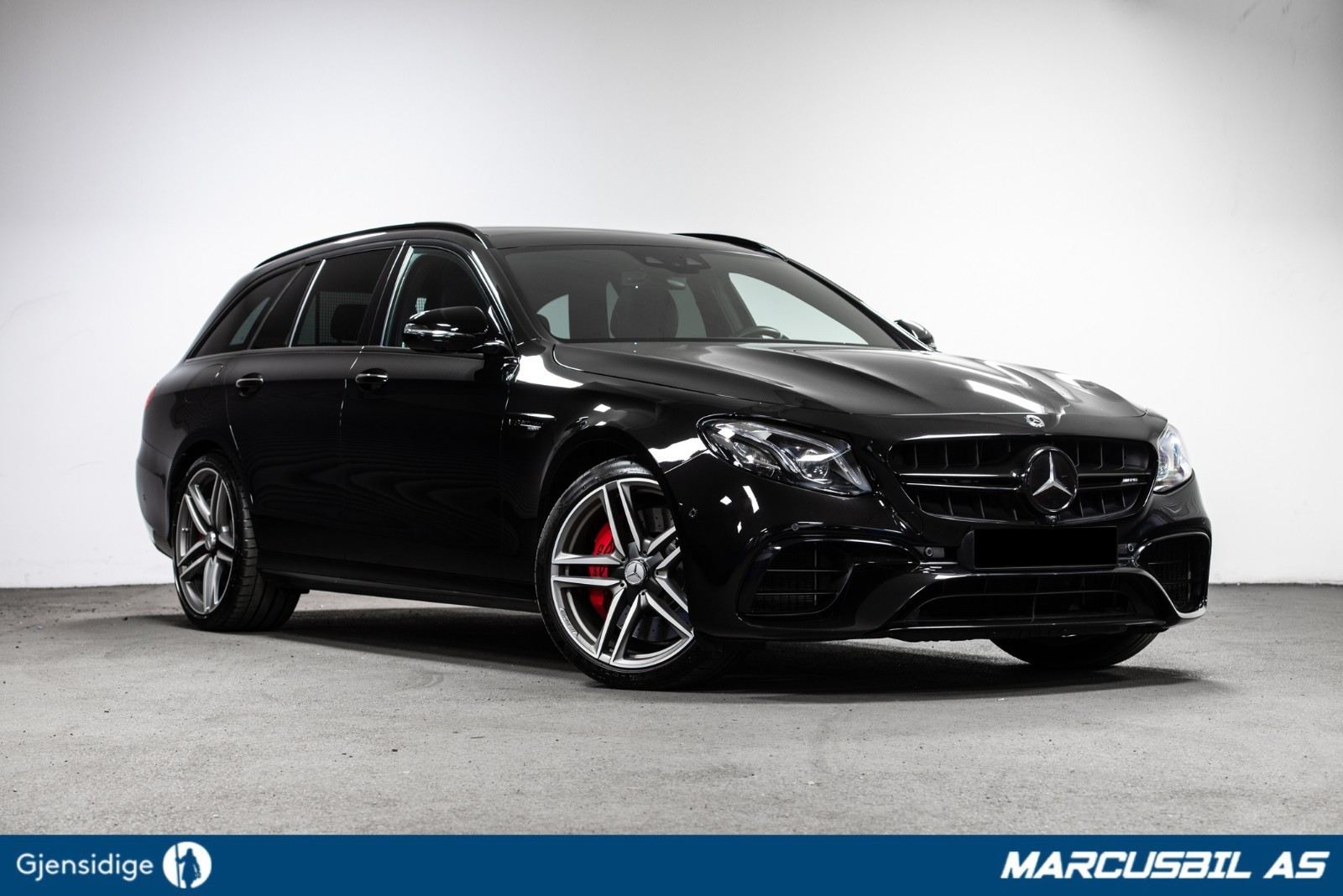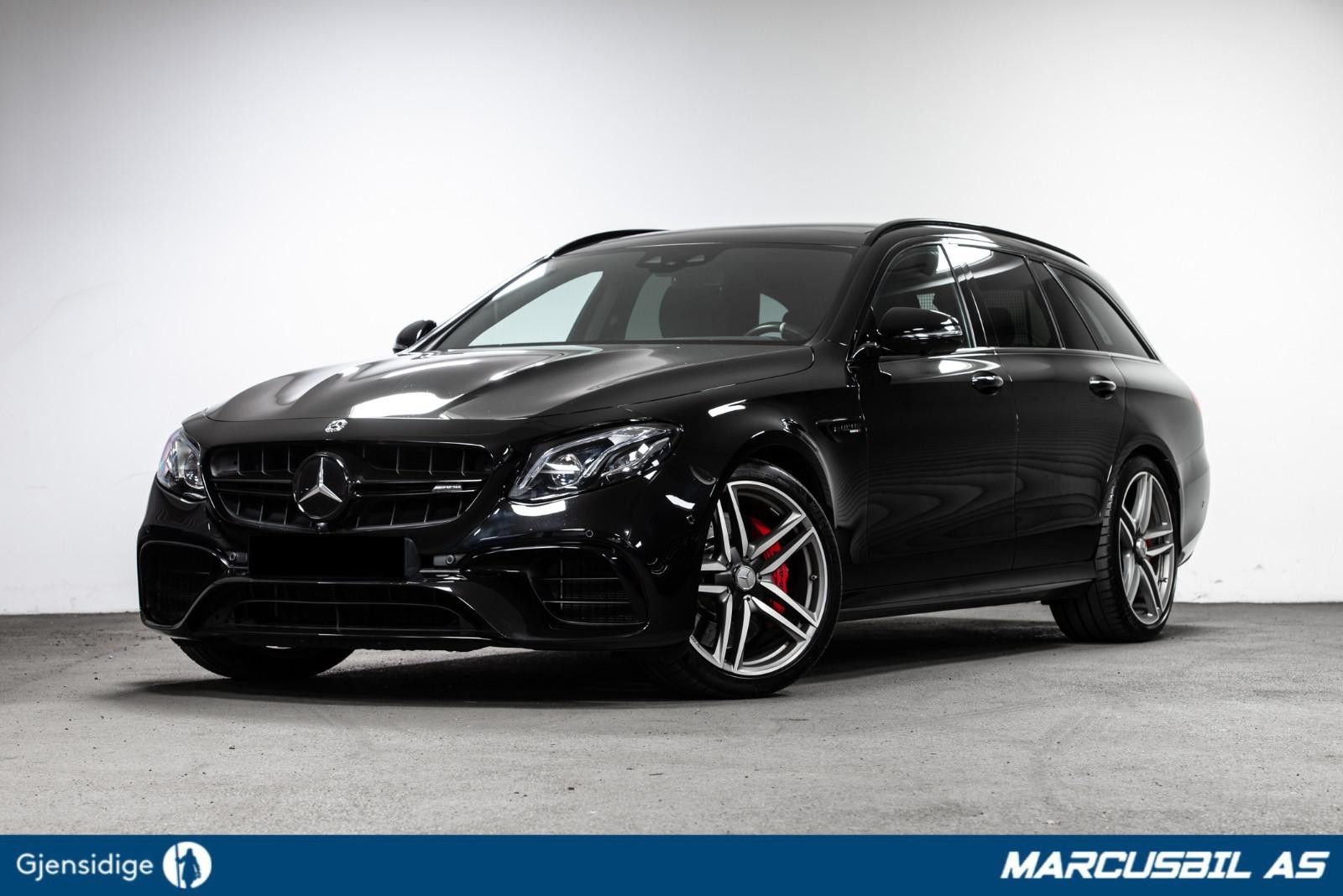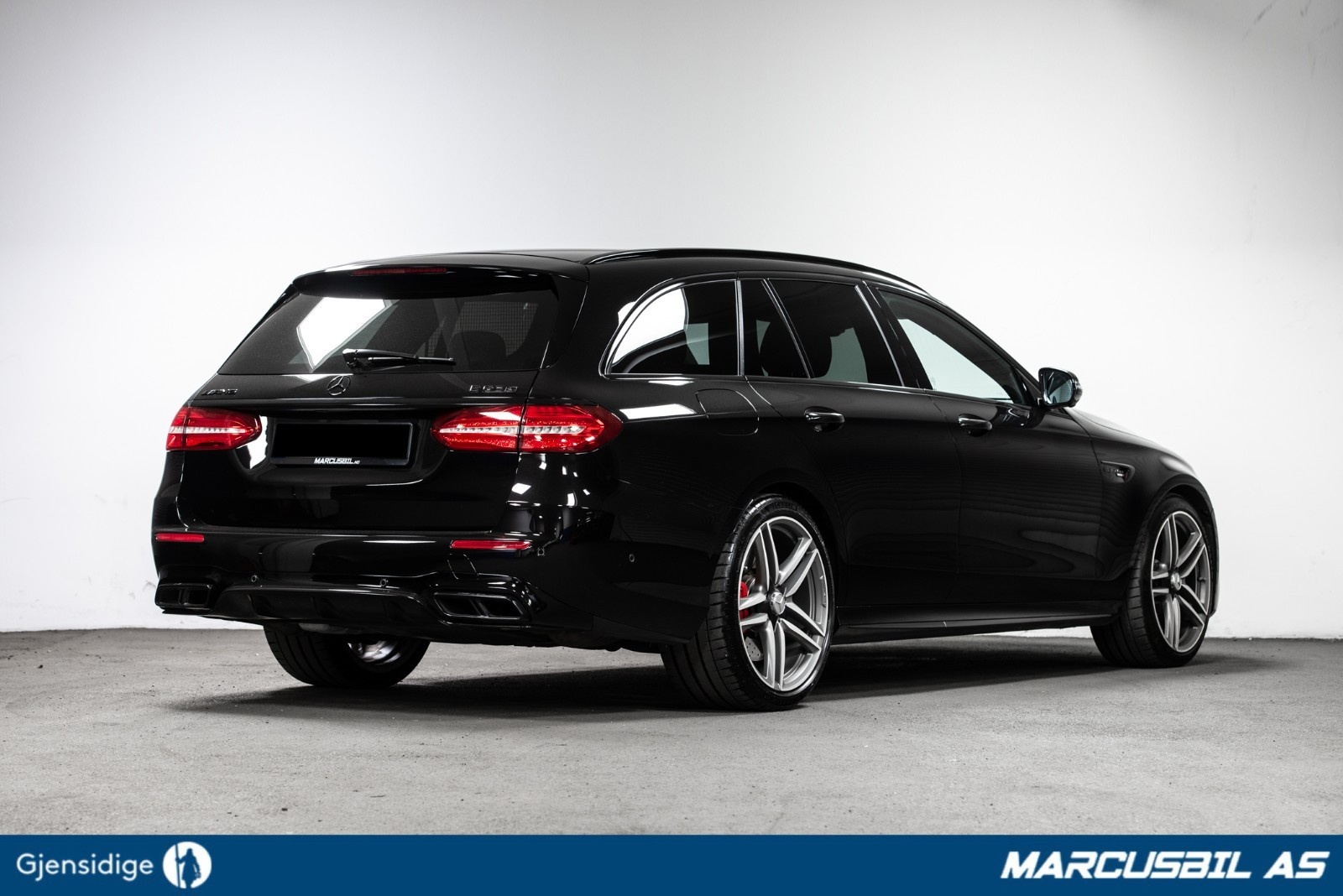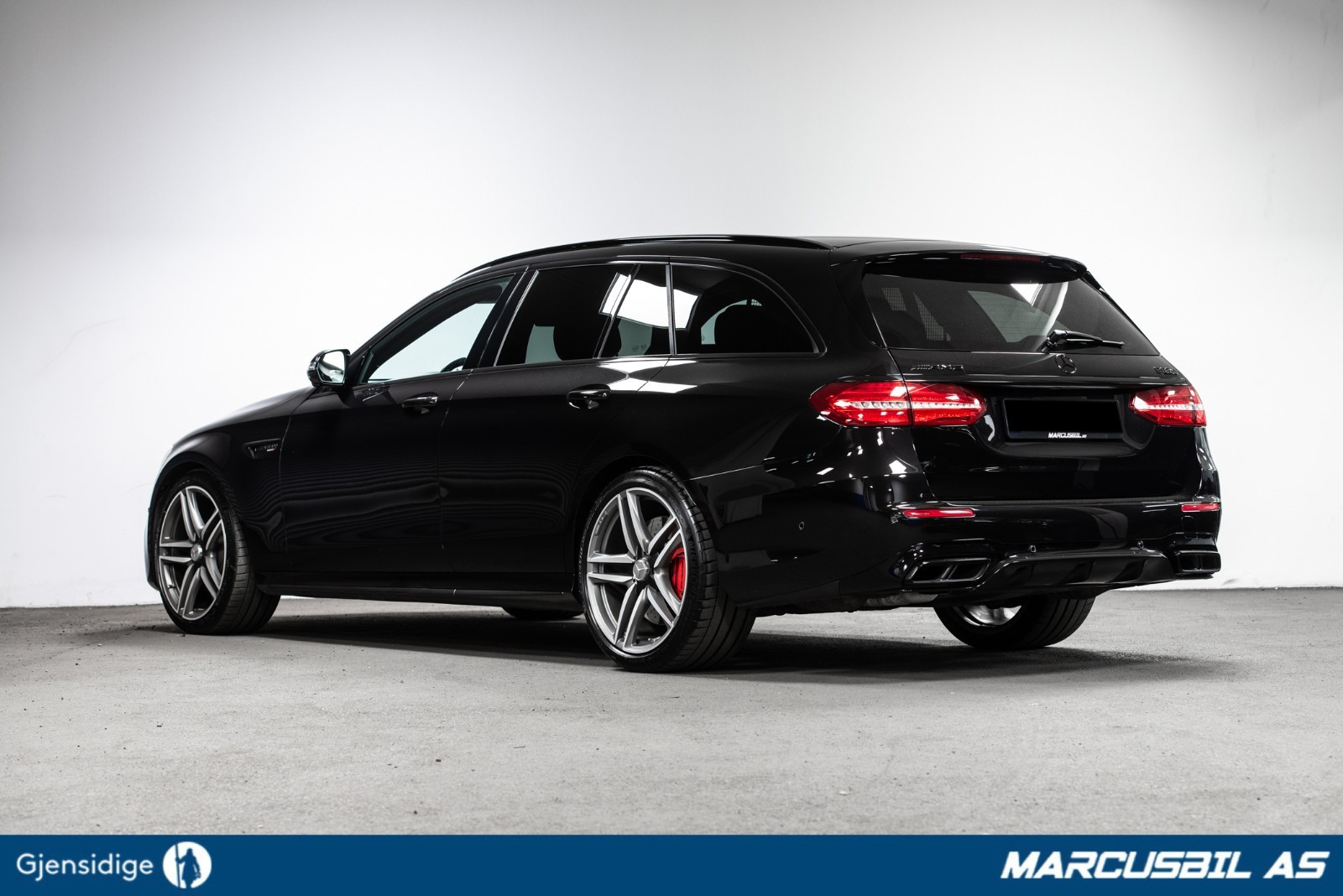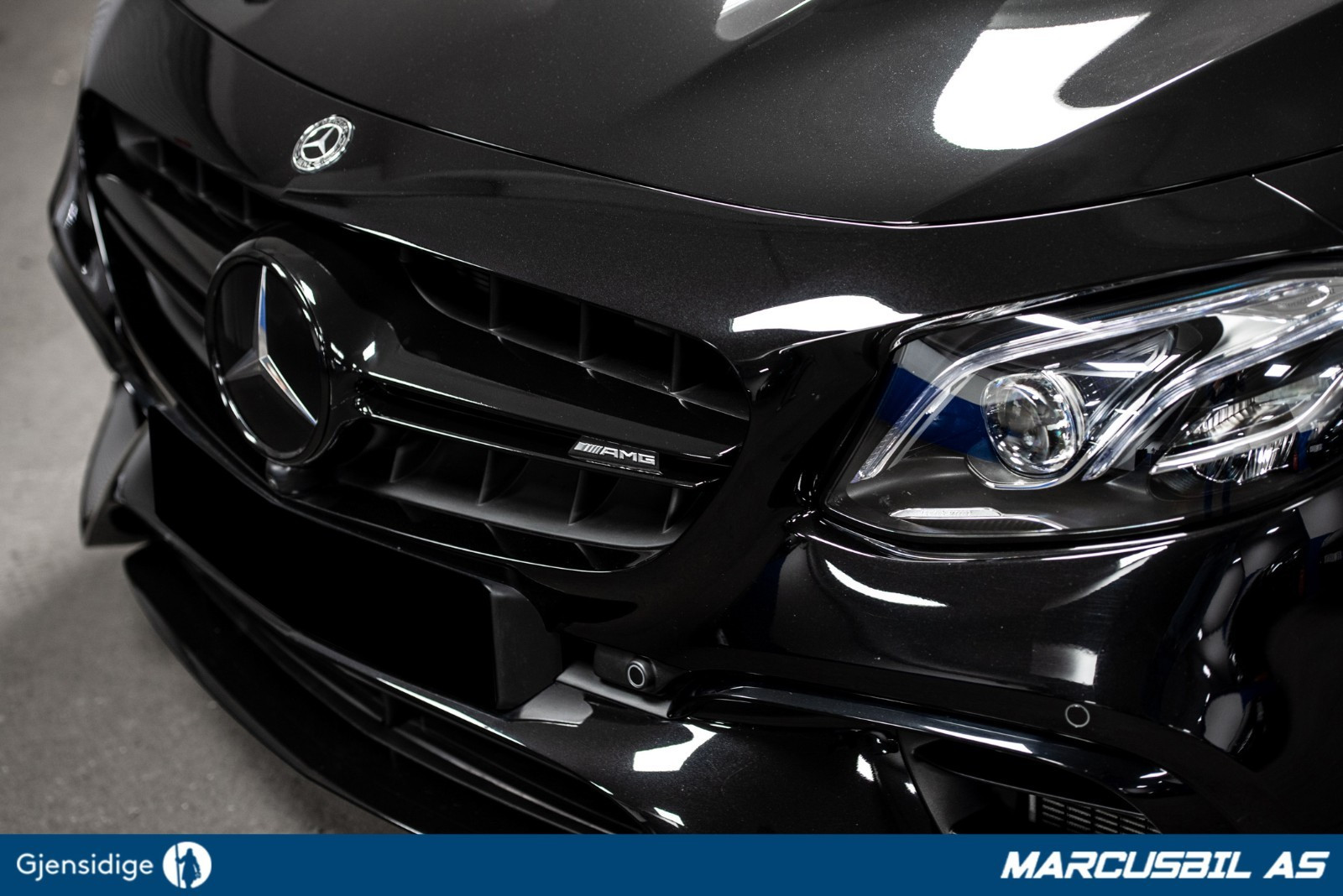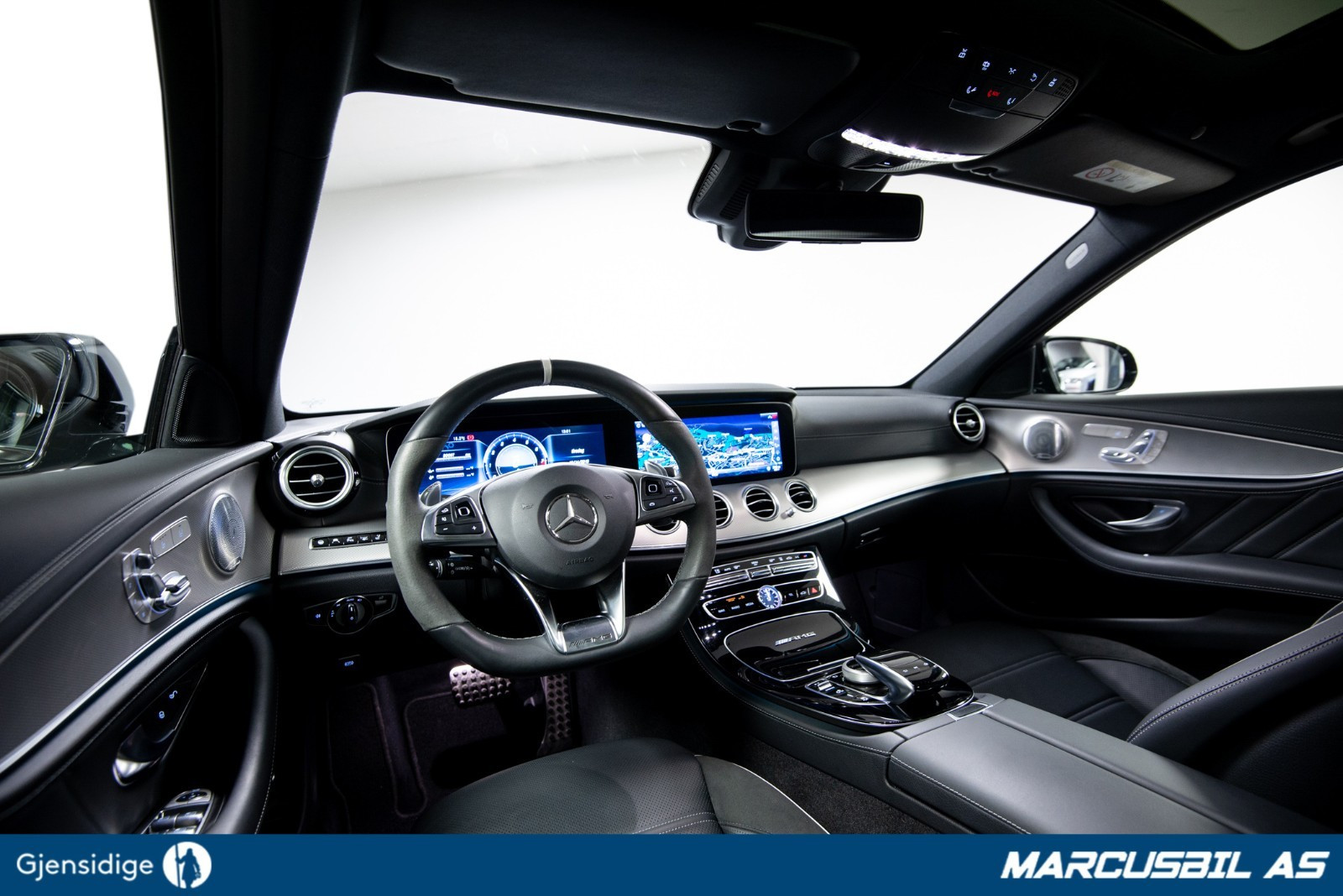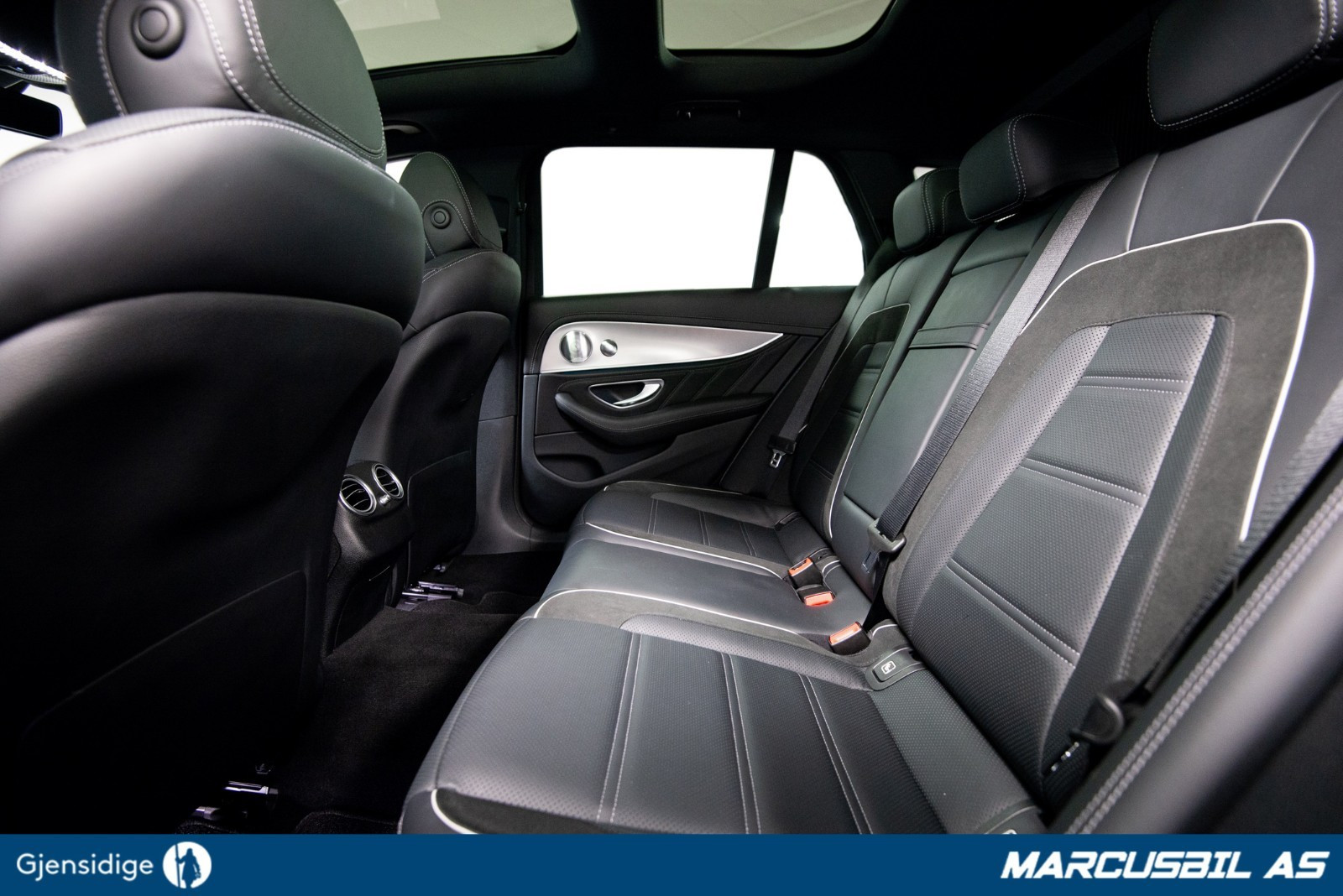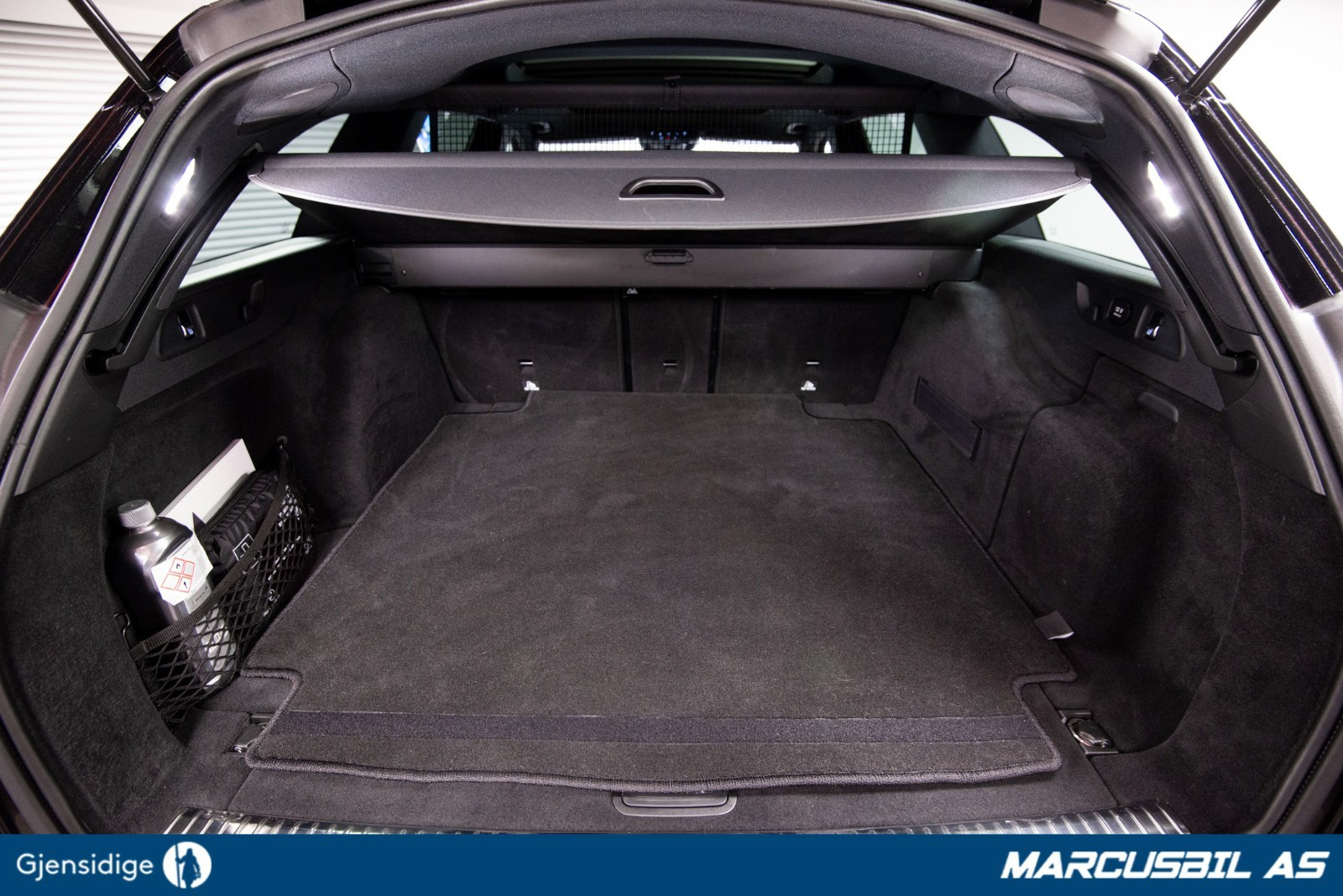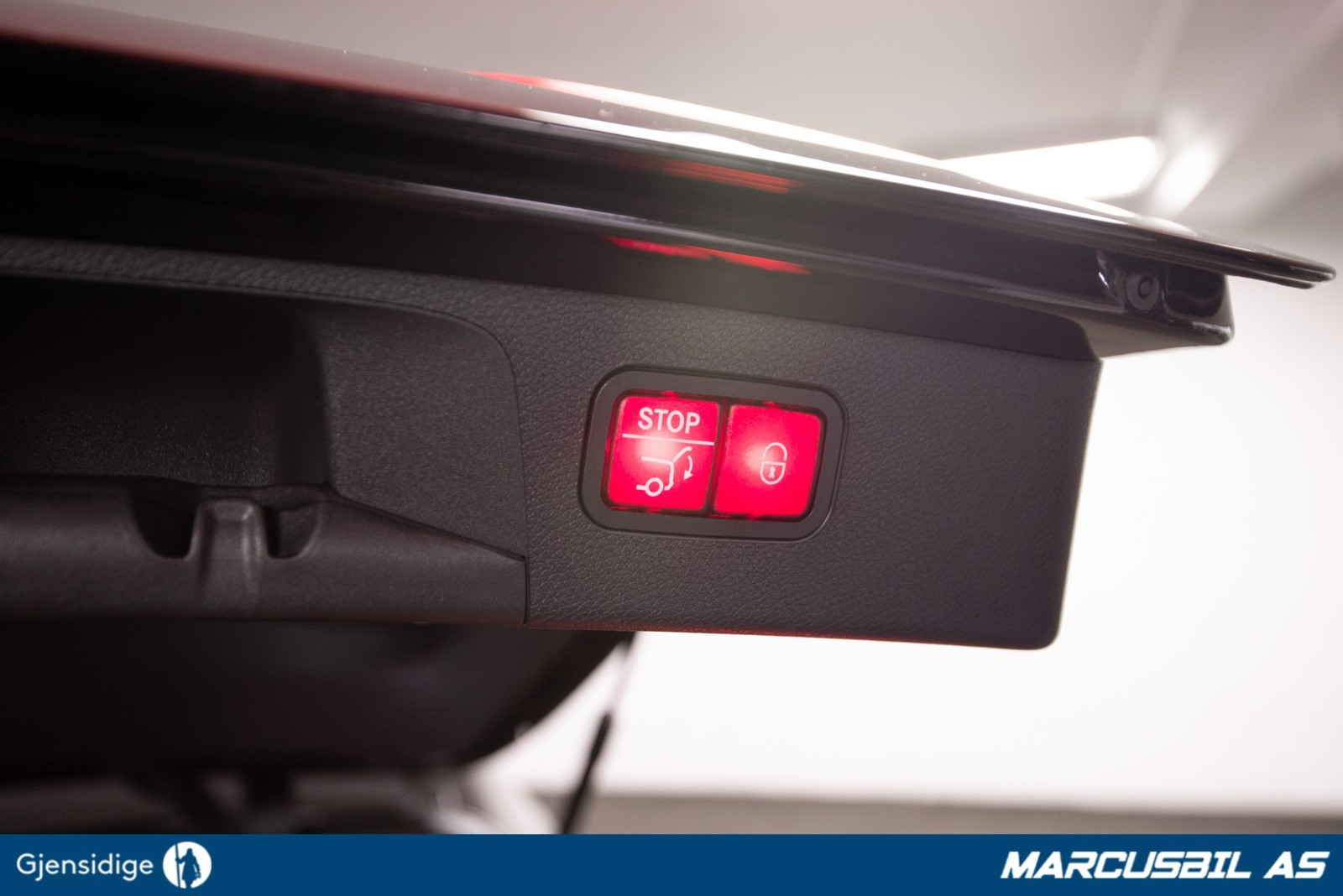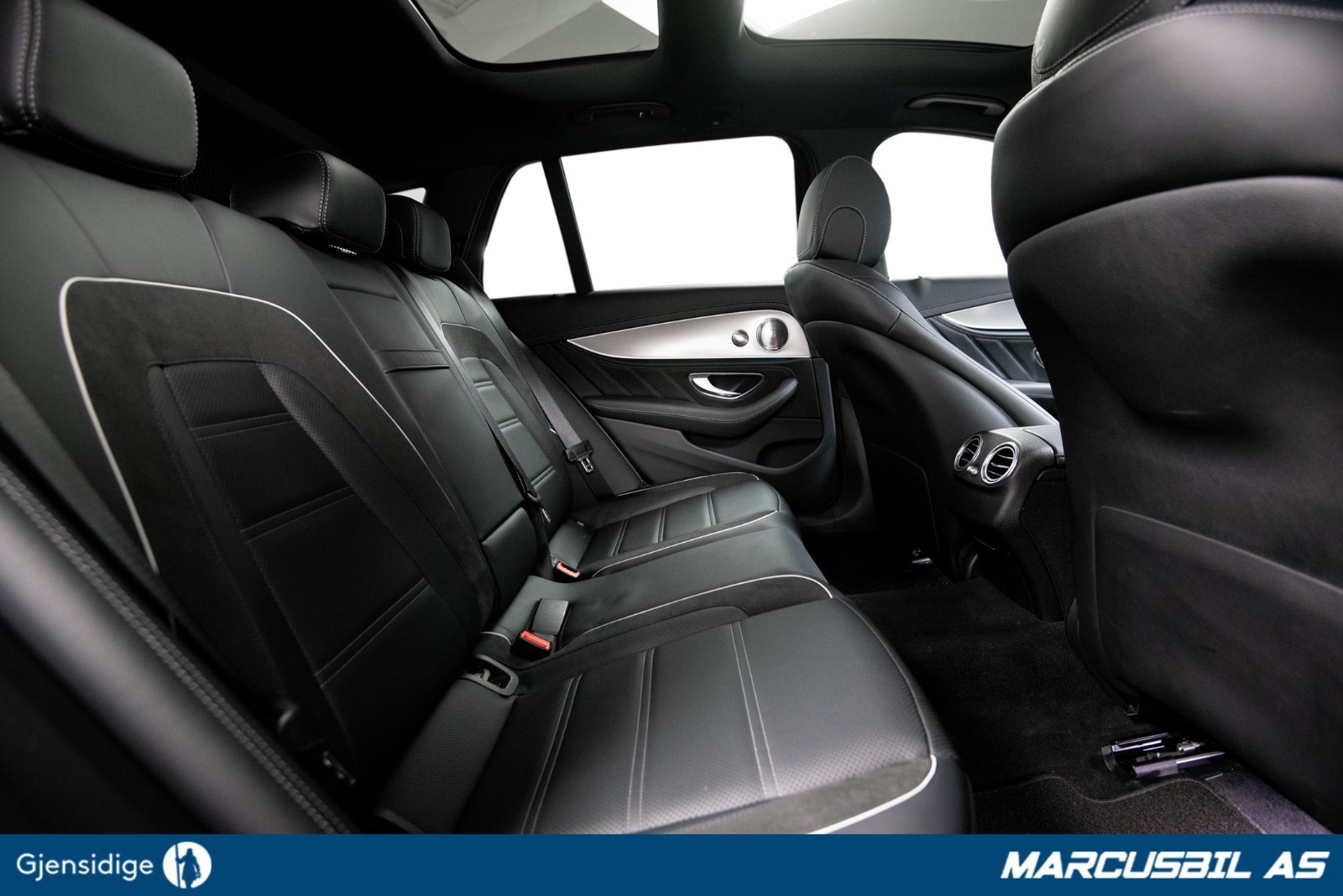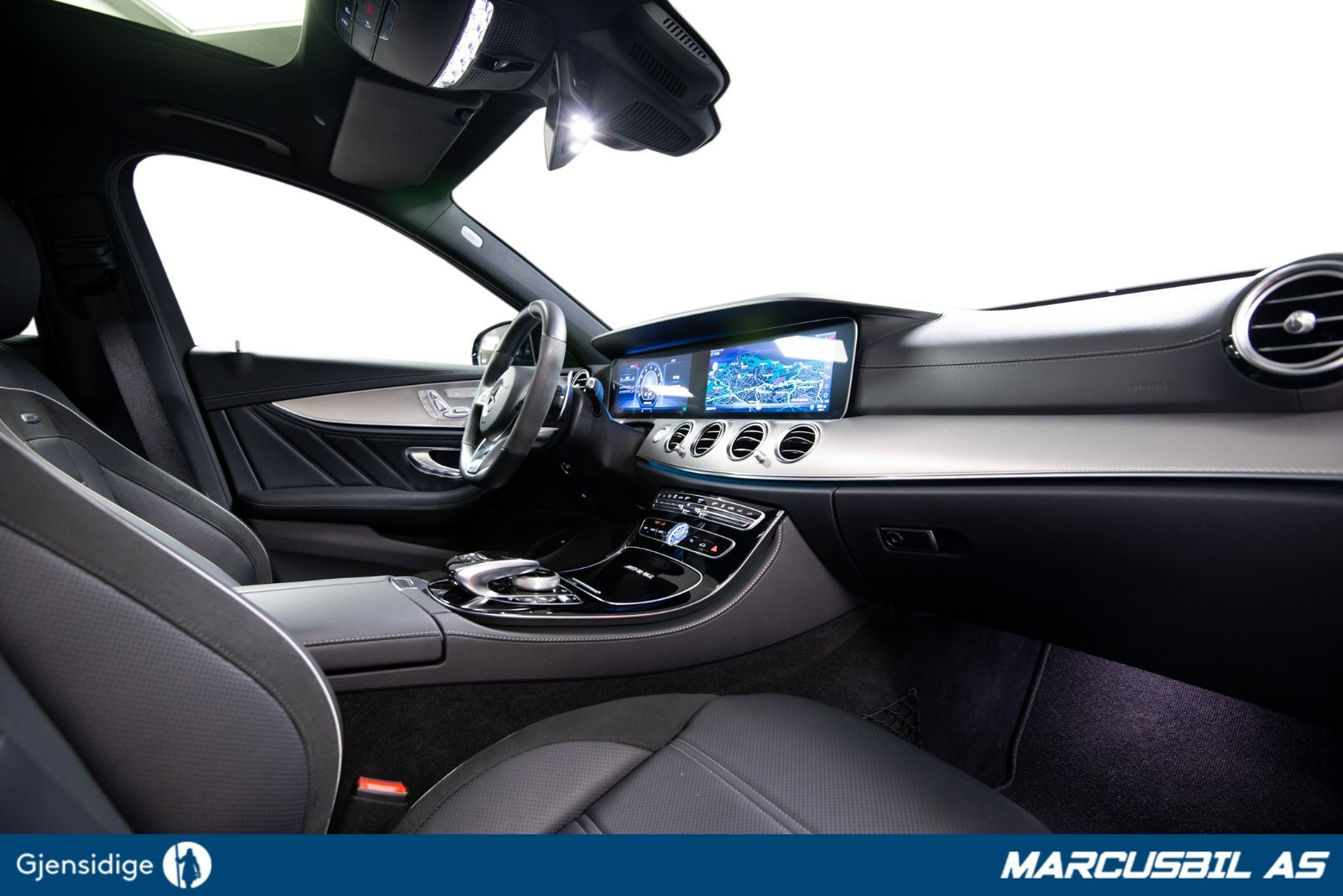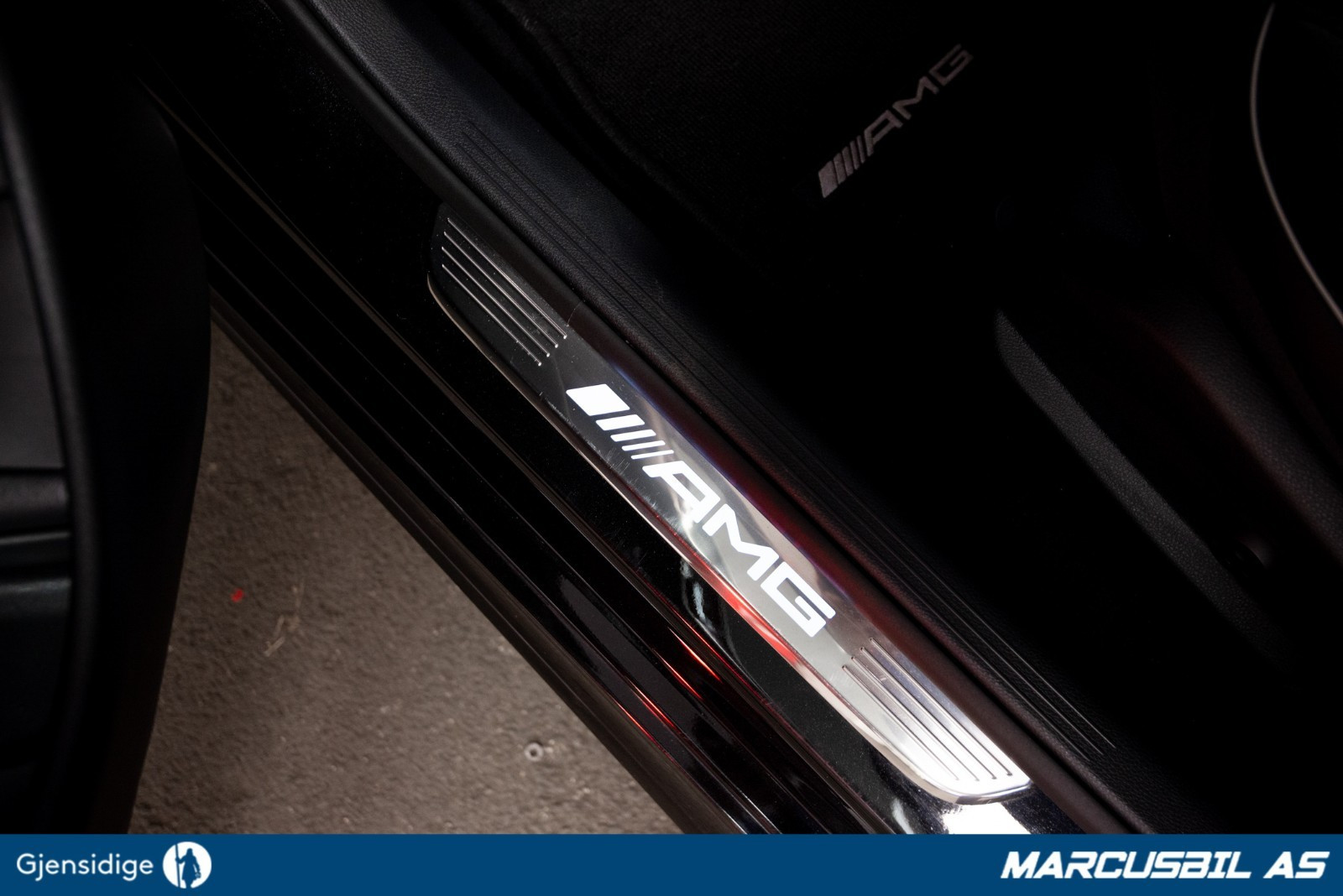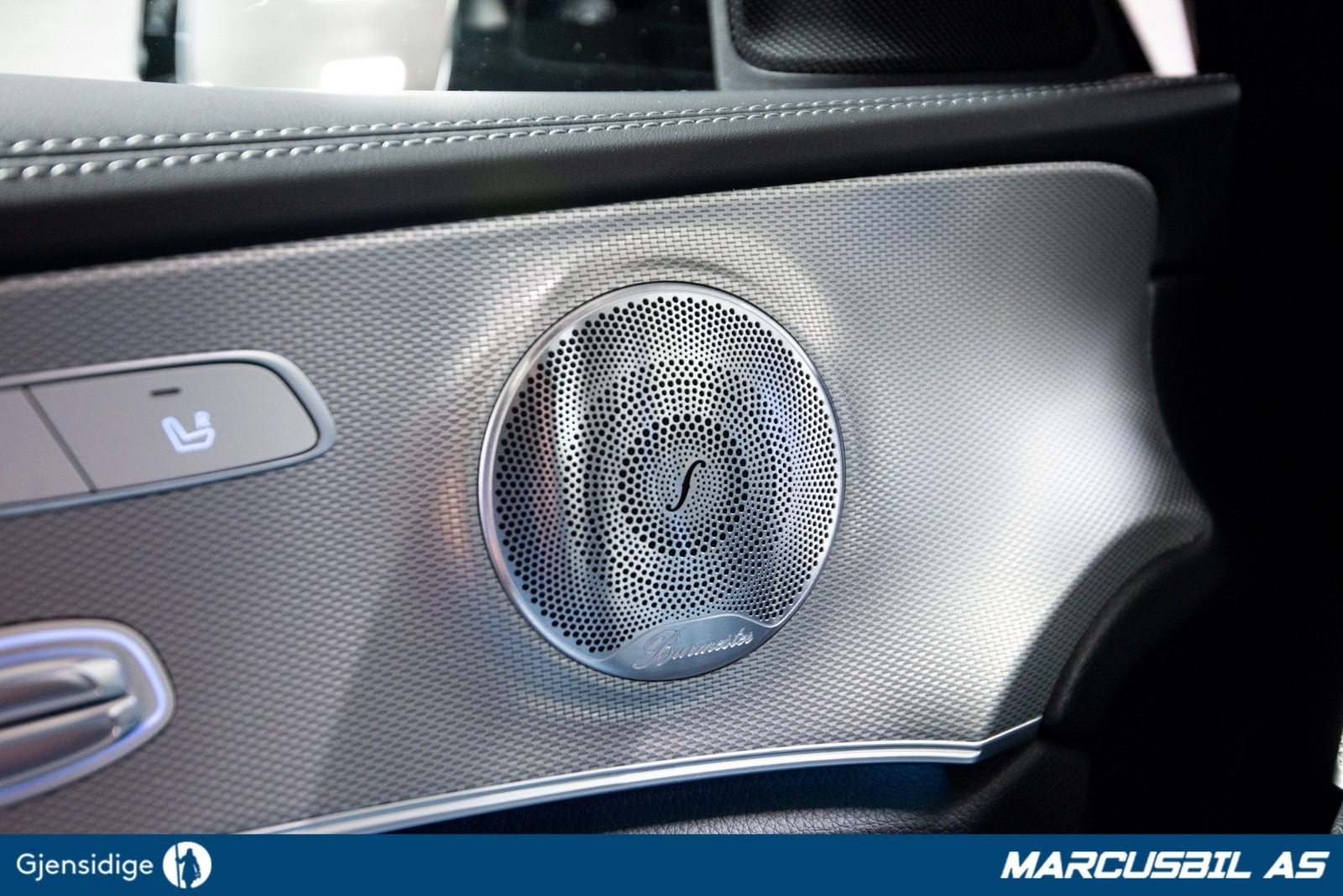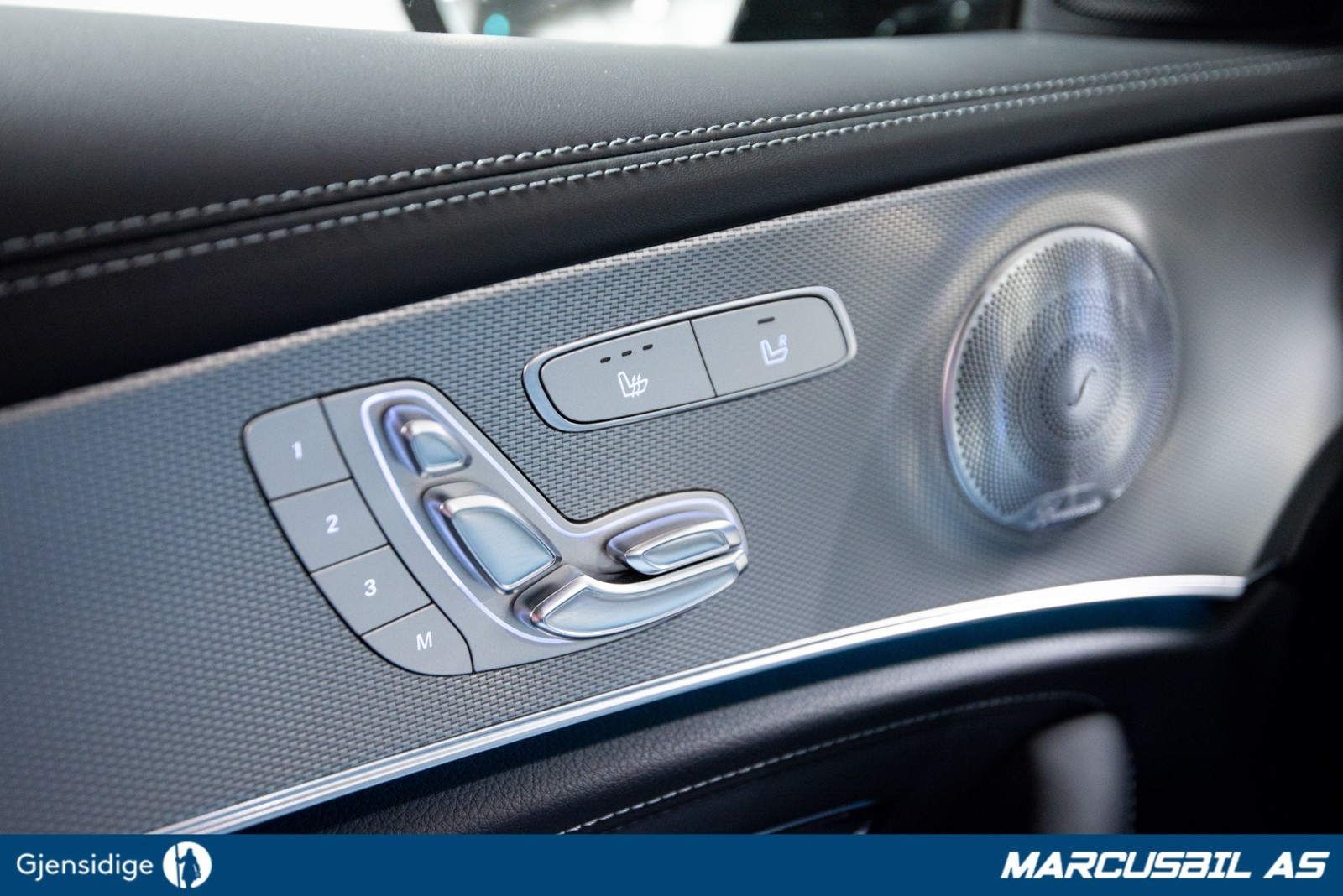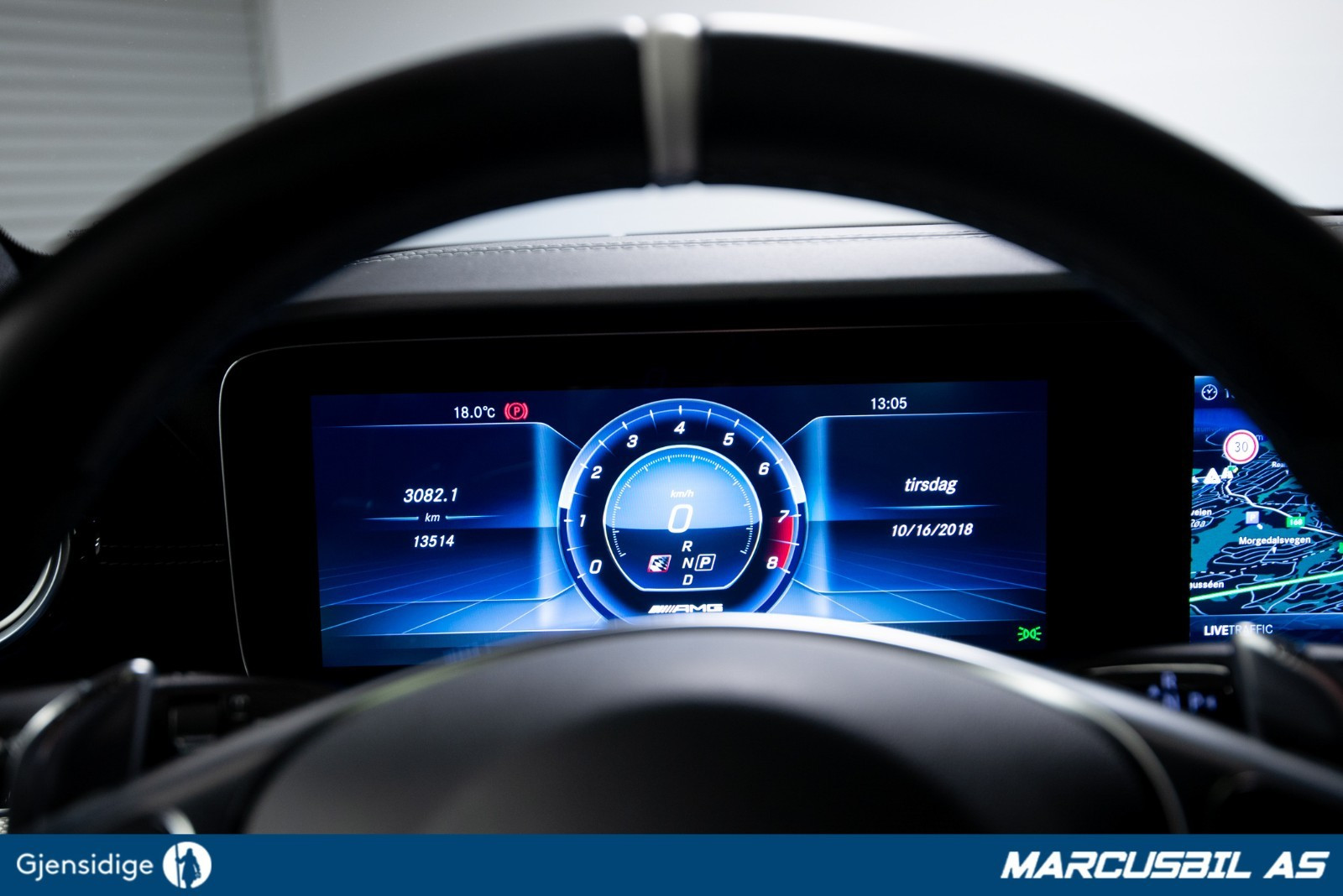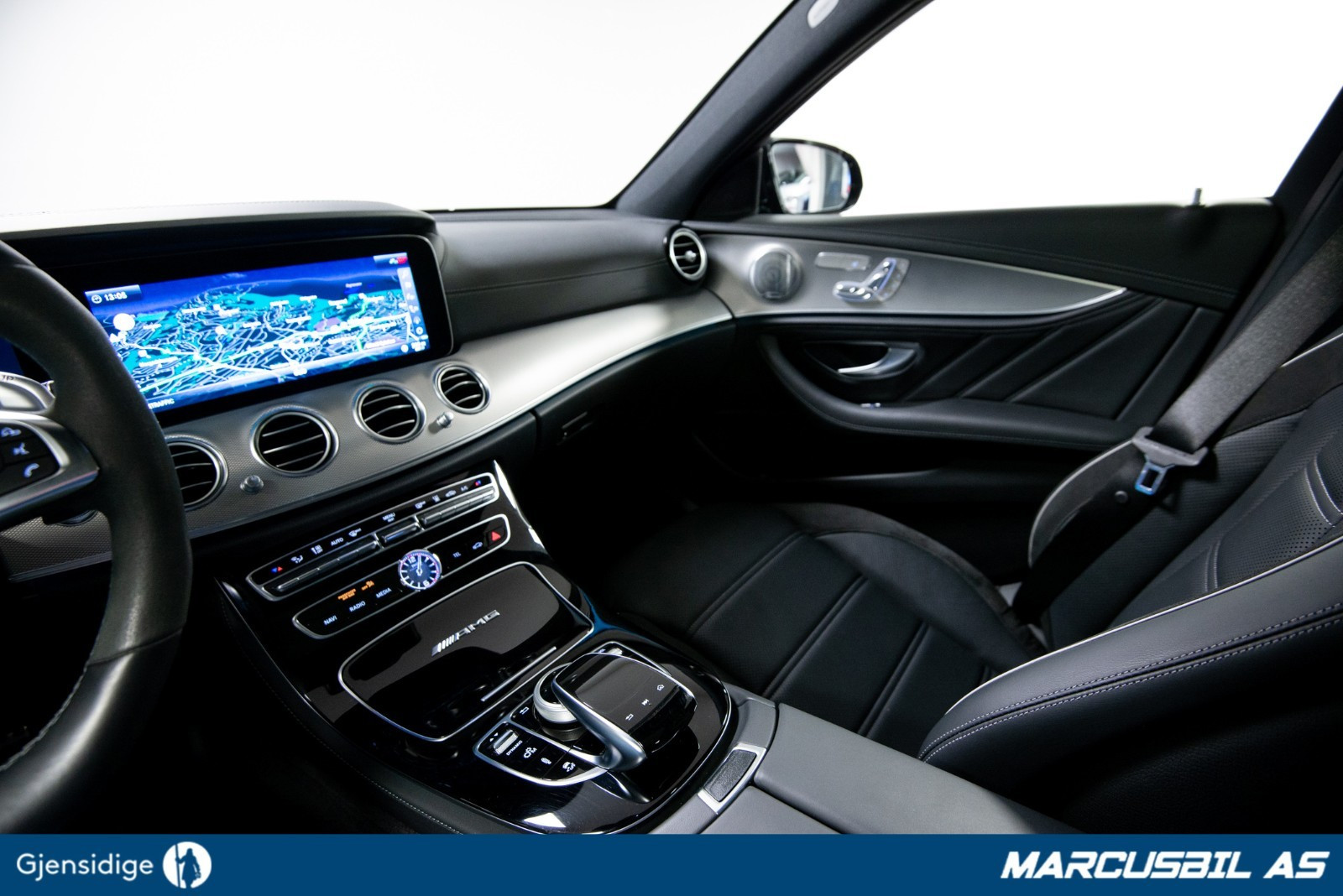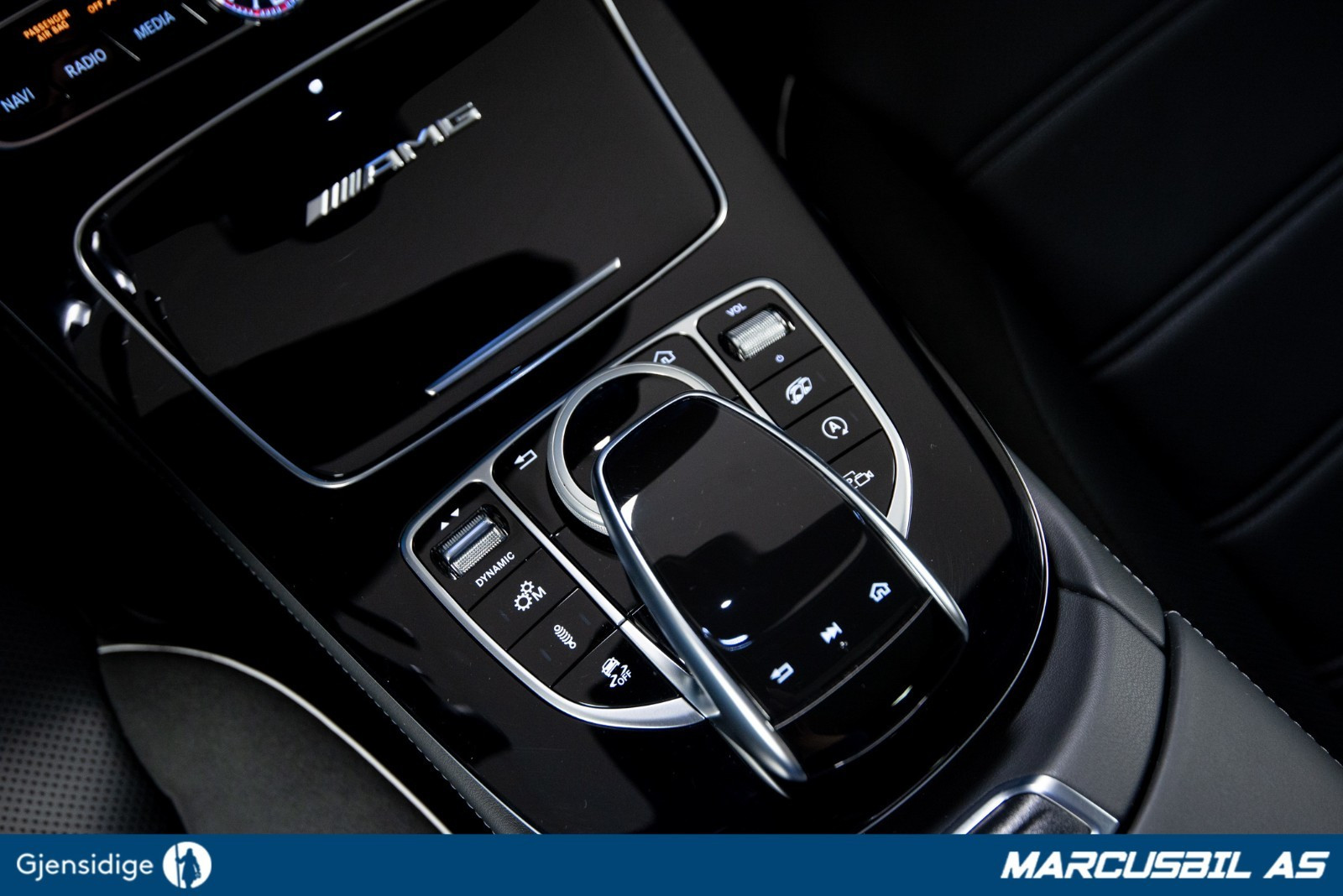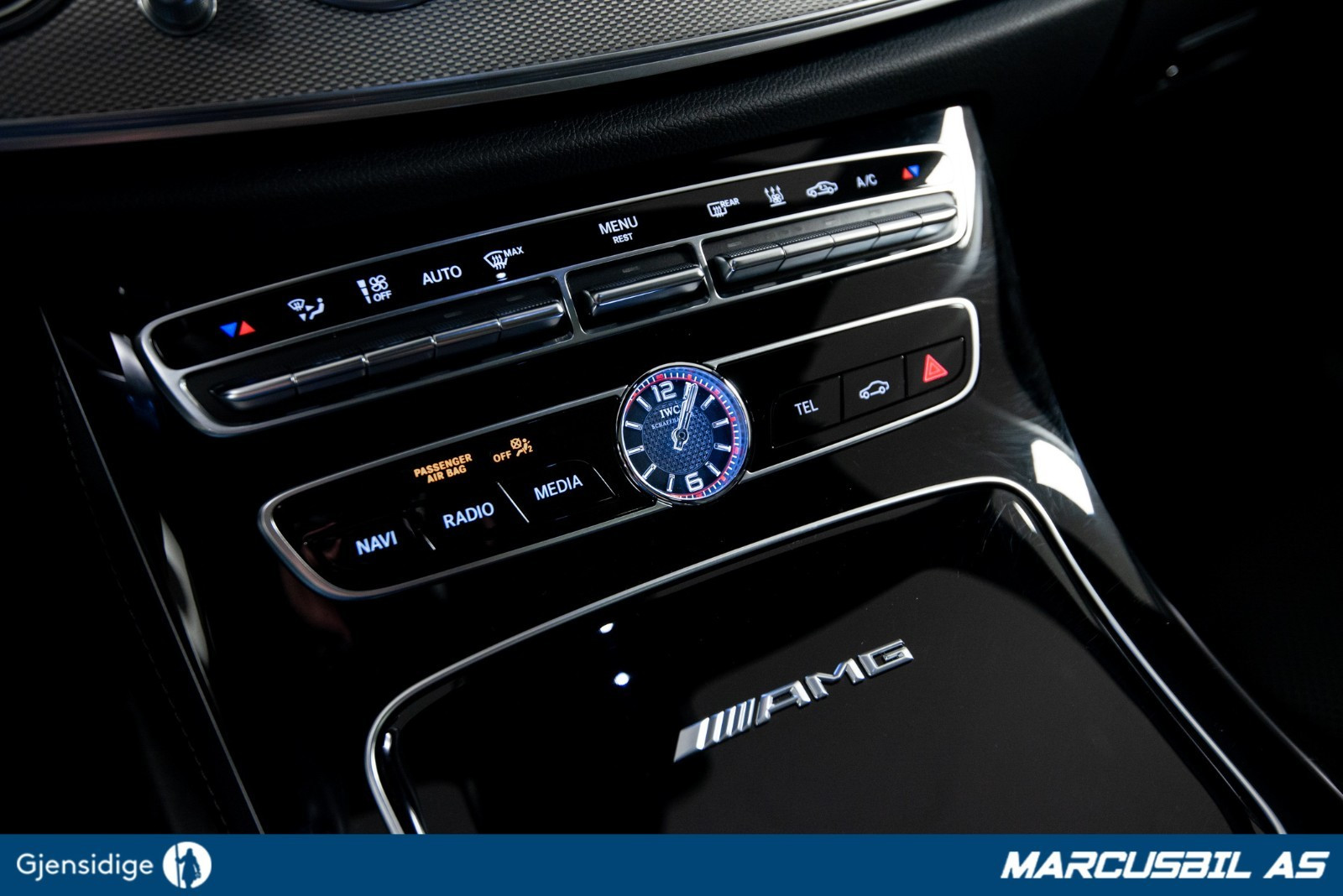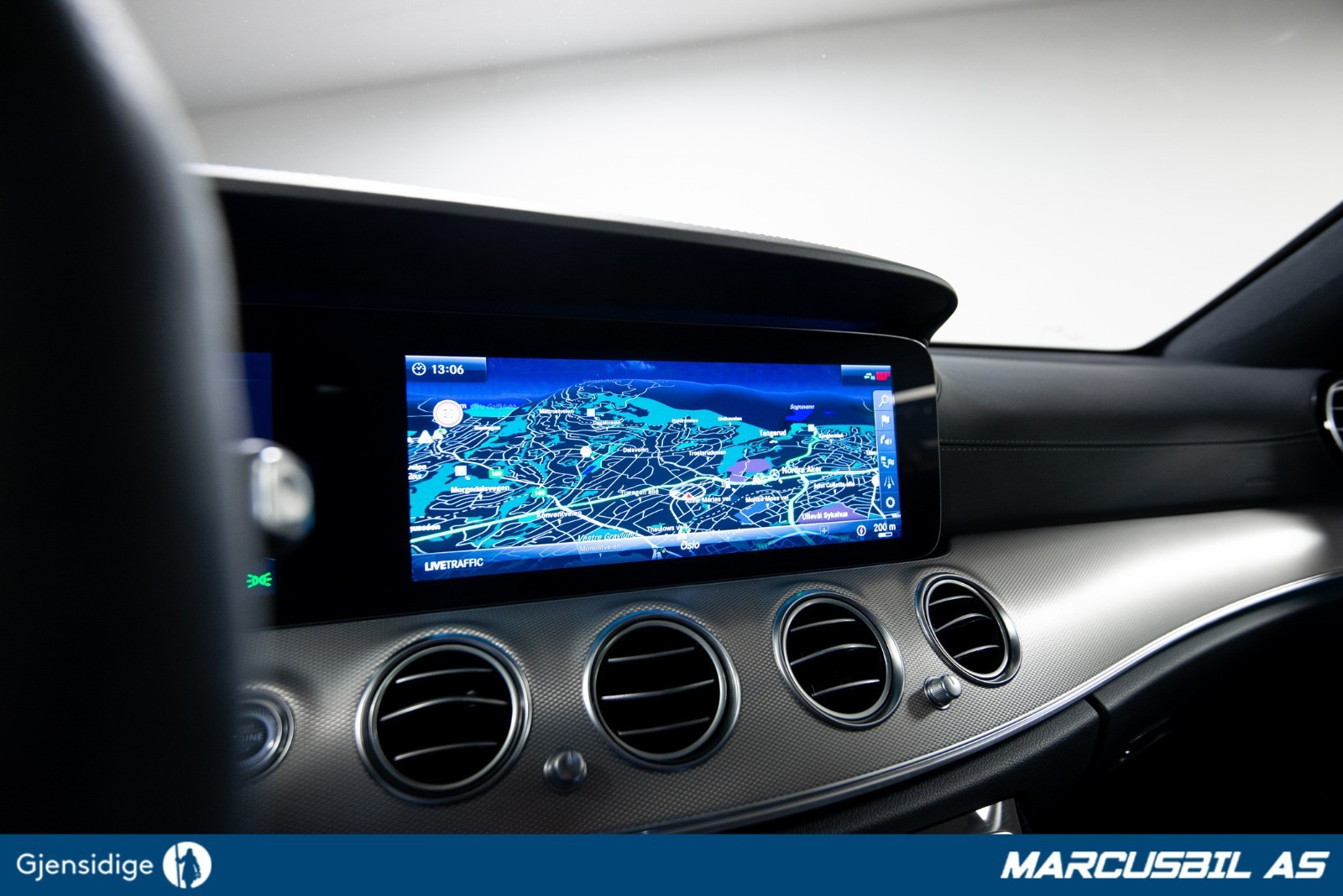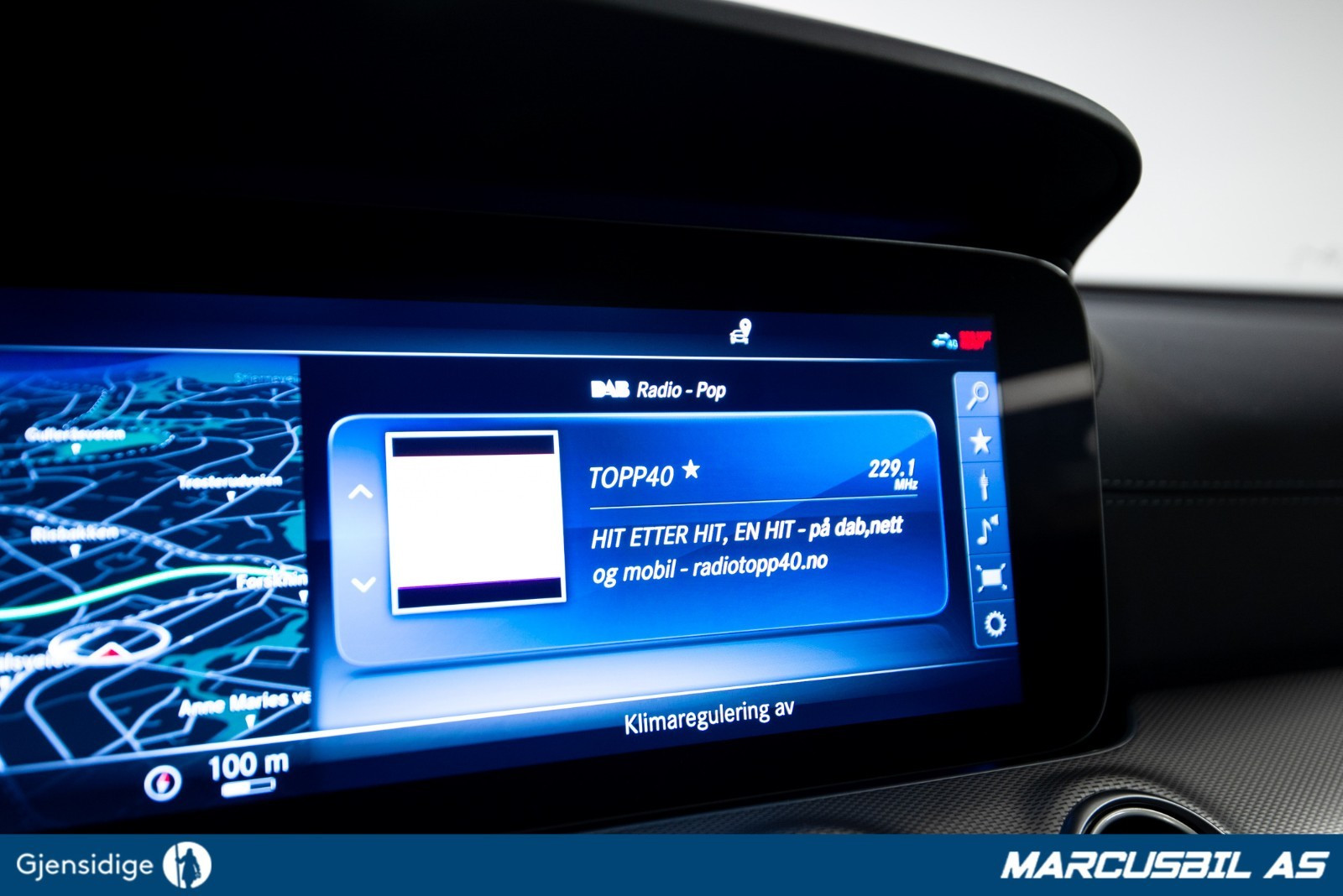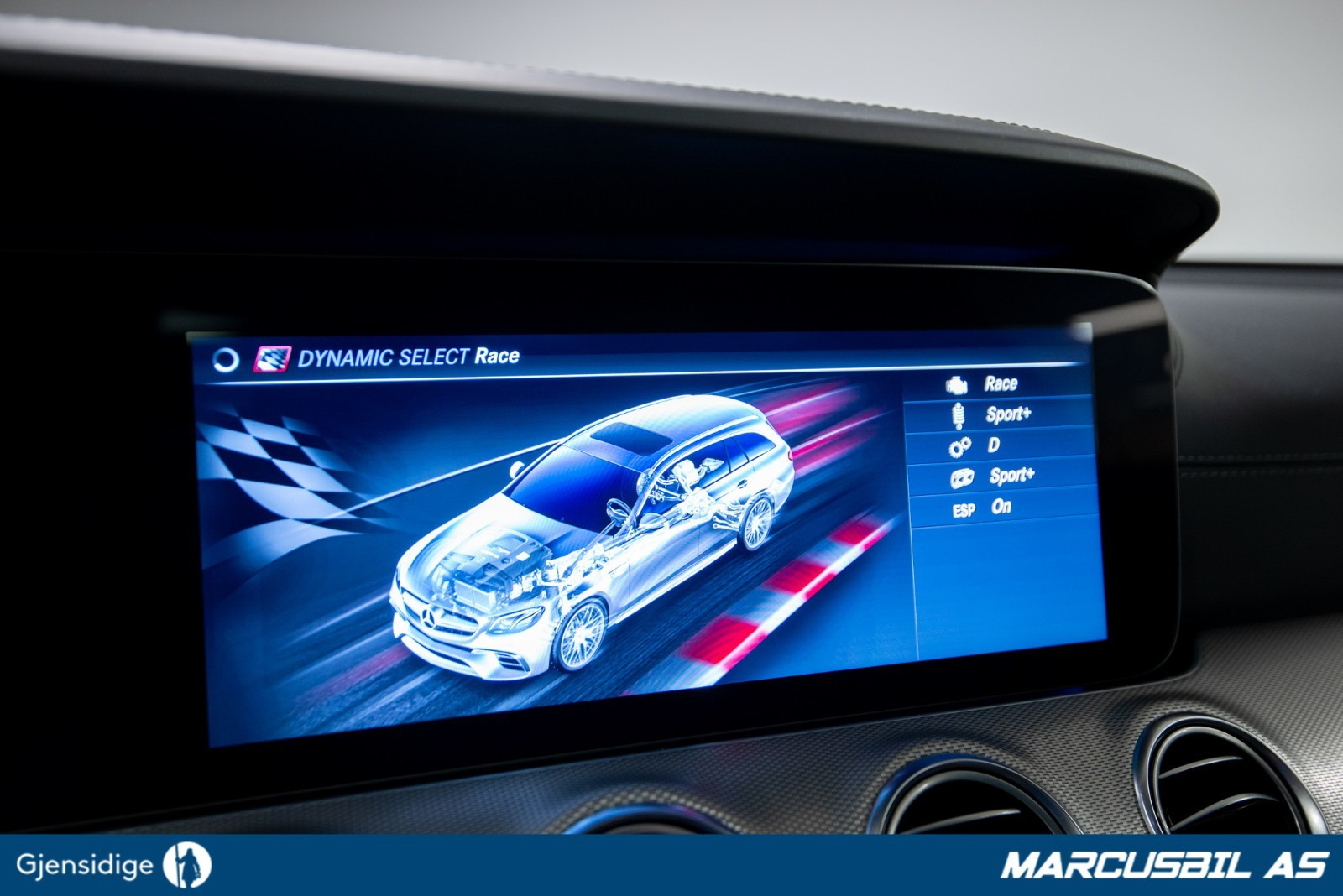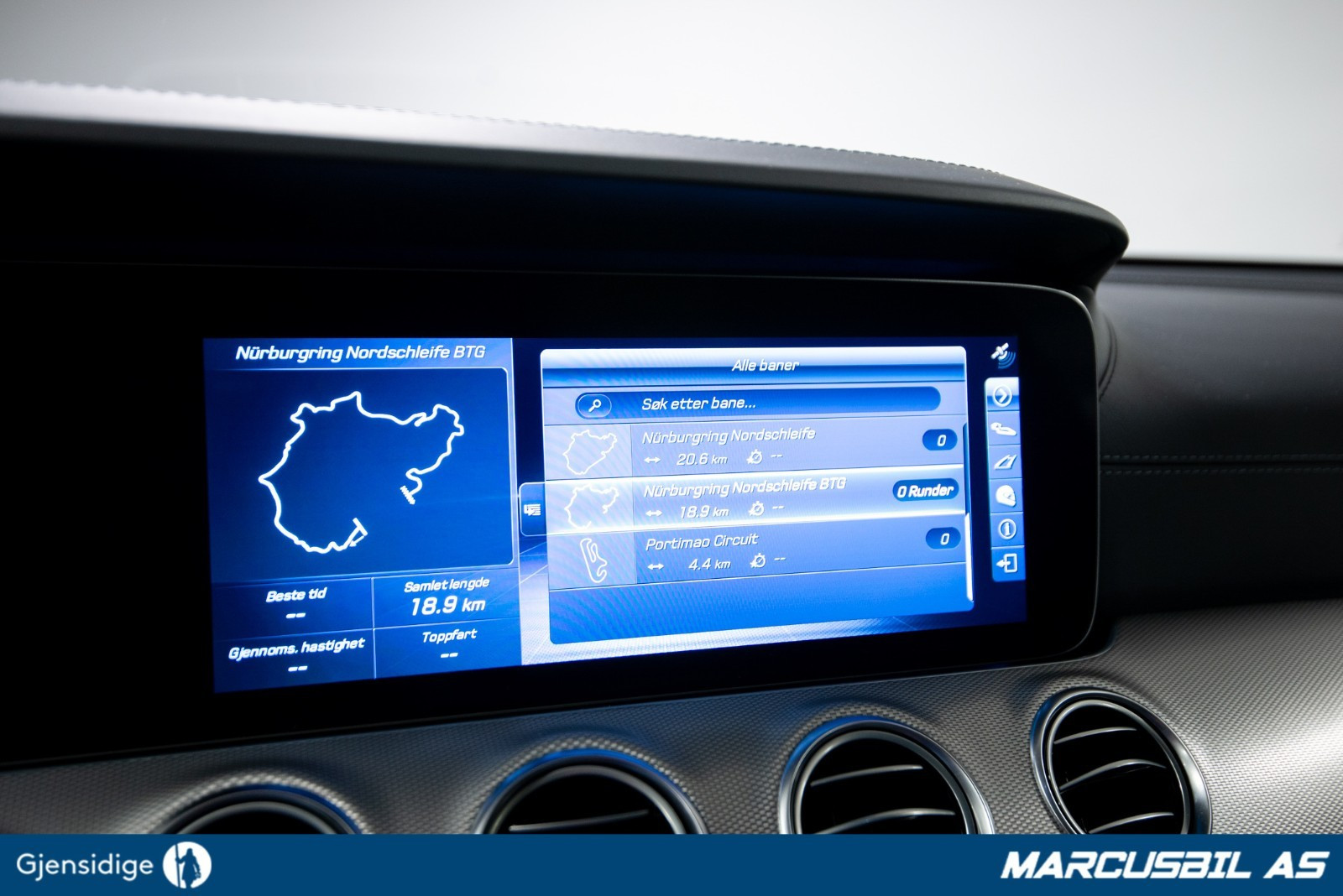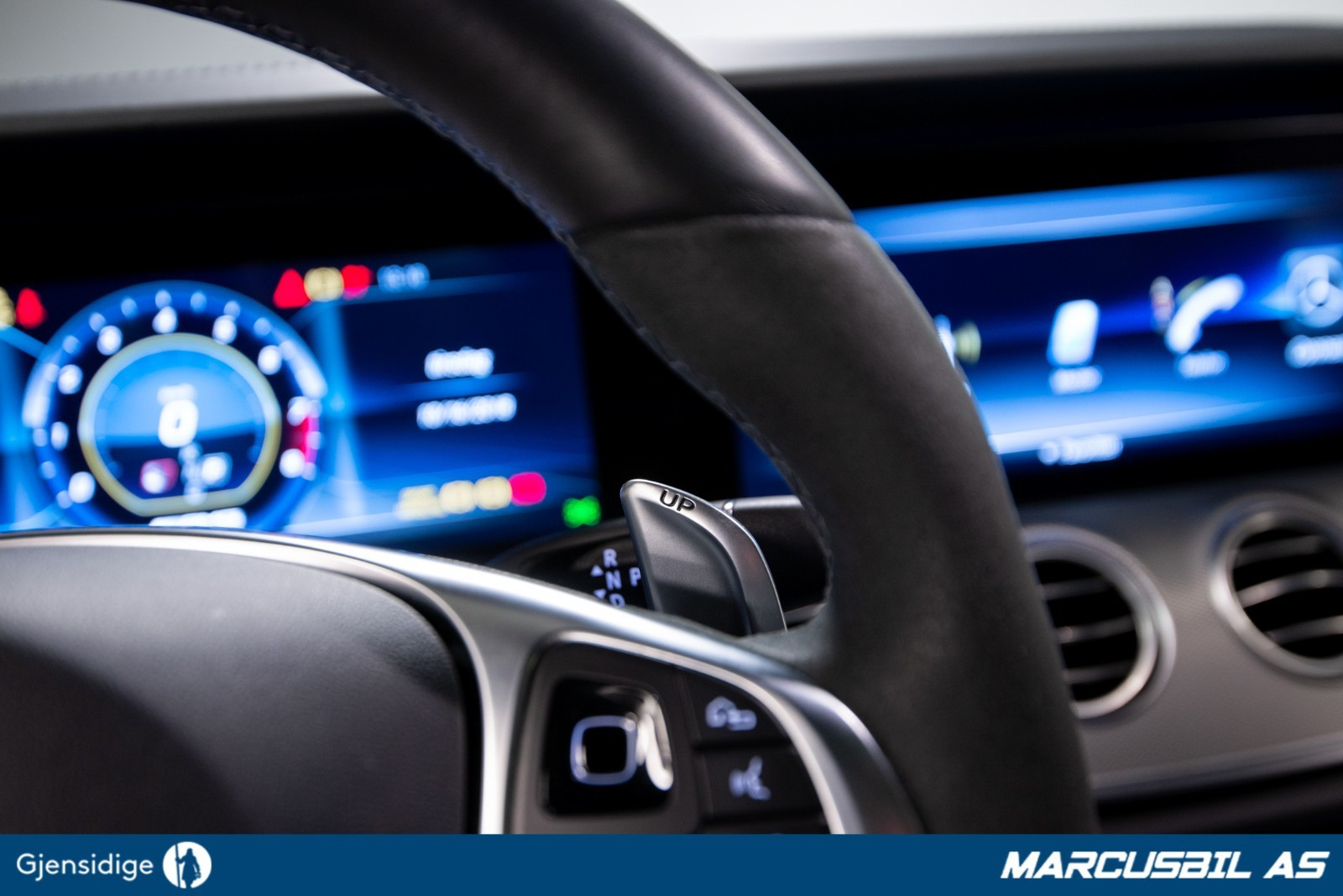 Mercedes-Benz E-Klasse
Mercedes-Benz E-Klasse 63S AMG 612HK NY NORGE,4 Matic+ Burmester Webasto loade 2018, 17 000 km, kr 1 499 000,-
Full price: 1 499 000,-
Equipment
ABS-bremser
AUX tilkobling
Airbag bak side
Airbag foran
Airbag foran side
Airbag gardiner
Antiskrens
Antispinn
Avblending av speil
Bagasjeromstrekk
Bakluke elektrisk
Beltevarsler
Bluetooth
CD-spiller
CD-veksler
Cruise Controll adaptive
DVD
Diff.sperre
Ekstra forsterkerenhet
Ekstra mørktonede vinduer bak
El.vinduer
Elektrisk sete m. memory
Elektriske speil
Fabrikkmontert alarm
Farget glass
Fjernstyrt sentrallås
Head-up display
Innfellbare Speil
Interiør sport
Isofix
Keyless go
Kjørecomputer
Klimaanlegg
Korsryggjustering i førersete
LED-lykter
Lakkerte utvendige speil
Lettmet. felg sommer
Lettmet. felg vinter
Luftfjæring
Lyktespylere
Lys Adaptive kjørelys
Lys Dynamiske kurvelys
Lys LED kjørelys
Metallic lakk
Midtarmlene
Multifunksjonsratt
Navigasjonssystem
Nivåregulering
Nødbremseforsterker
Oppvarmede seter
Oppvarmede speil
Original telefon
Panorama glasstak
Parkeringsensor bak
Parkeringsensor foran
Pollenfilter
Radio DAB+
Radio FM
Ratt regulerbart elektrisk m/ minne
Regnsensor
Ryggekamera
Servostyring
Sete multifunktion
Seter nedfellbare bak
Skinninteriør
Skinnratt
Skinnseter
Sommerdekk
Startsperre
Stålbjelker
Turteller
USB
Varmedempende glass
Vinterdekk
Description
På vei inn, avtal visning
Verdens raskeste stasjonsvogn.
0-100Km/t på kun 3.5 sek. Toppfart 300Km/t !
612HK / 850NM og 4-hjulstrekk.
Bilen har selvfølgelig driftmode så man kan koble ut 4 hjulstrekksystemet og legge igjen de fleste i blårøyk ut fra lyskryssene 😉
Aktiv Parkeringsassistent, Bakseterygg nedfellbar, Dekktrykkmonitor, 
Adaptive Highbeam Assist, LED intelligent light system, AMG styling- eksteriør 
Varme i seter foran, Vindusspyleranlegg oppvarmet, Adaptive bremselys,
AMG velurmatter, Aktivt panser, 9 trinns G-tronic girkasse,
AMG Exclusive nappaskinn - Black/mid grey, Større drivstofftank 
DAB+ Panoramatak i glass, Koppholdere foran 
Distronic Plus, Kjøreassistentpakke PLUS, Speilpakke: Blendfrie og elektriske speil 
AMG utvidede hjulbuer, Speil - Automatisk blendfritt,
Speil - elektrisk innfellbare, Keyless-GO, Interiørsensor, Handsfree Access 
Burmester Surround soundsystem, Taktrekk i Dinamica - Black 
Thermotronic automatisk klimannlegg, Tyveri alarm, Speed limit Assist  
3- Års gratis kartoppdatering for comand, 360 graders kamera 
Airmatic luftfjæring, Memory-pakke, Garasjeportåpner i innvendig speil 
Parkeringsvarmeapparat, Alarmpakke: tyverialarm og interiørsensor 
Webasto med fjernkontroll og tidsur,
Norsk brukermanual, COMAND online, Interørlyspakke,
Mercedes- Benz emergency call, PRE-SAFE, Antenne for GPS 
Deaktivering av airbag på passasjerside foran,Touchpad 
DYNAMIC SELECT, Apple CarPlay, Adroid auto KOM Modul LTE,
Smartphone-pakke, WIDESCREEN Cockpit, LED Intelligent Light system 
Korsryggstøtte, Analog klokke, Antenne for mobiltelefon, Oppebevaringspakke 
Head up display, Forb. for Remote parking pilot 
Aktiv hastighets-assistent, Sideruter bak og bakrute m/sotet glass 
Tradløs lading for mobiltelefon, Dashbord og dører i nappaskinn 
Belyste innstegslister, Servolukking av dører, AIR-BALANCE package 
Live traffic information, Consierge Service 
Premium Plus-pakke, Teknoligo-pakke, Stikkontakt i bagasjerom (12v) 
EasyPack - Elektrisk bakluke, Takrails, Aktiv filskifte-assistent 
Automatisk re-start etter stopp i kø(start/stopp), AMG nattpakke 
AMG interiør, AMG eksteriør Bremsekalipere lakkert i rødt 
Aktive motorfester AMG elektronisk differensialsperre bak 
AMG performance Media, Org. 20" AMG lettmetallfelg ,
AMG eksossystem med variabelt lydnivå, AMG drivers package 
Ambient Lighting, USB uttak bak, Remote Parking pakke,
Connectivity-komfort pakke, AMG performance 3-eiket ratt i nappa skinn/ Dinamica 
Mattepakke (gummi og stoff) 
Original utstyrsliste fra fabrikk:
Salgsbetegnelse AMG E 63 S 4MATIC+
Leveringsdato 16.08.2017
Lakknummer 197U (OBSIDIAN BLACK)
Innendørs 561A (EXCLUSIVE LEATHER - BLACK/ANTHRACITE)
08U MBCONNECT - SERVICES FOR VEHICLE SETUP (HERMES)
09U MBCONNECT - VEHICLE MONITORING (HERMES)
110 FUEL AMOUNT FOR COLLECTION BY CUSTOMER
12U MBCONNECT - SERVICES FOR CONCIERGE (HERMES)
13B OPERATORS MANUAL AND SERVICE BOOKLET - NORWEGIAN
14U SMARTPHONE INTEGRATION PACKAGE
16U SMARTPHONE INTEGRATION APPLE CARPLAY
17A EHS GENERATION
17U SMARTPHONE INTEGRATION ANDROID AUTO
197U OBSIDIAN BLACK
1A4 CONVERTER 8 CYL GASOLINE AMG
228 AUXILIARY HEATER
231 GARAGE DOOR OPENER
233 AUTONOMOUS INT. CRUISE CONT. PLUS (DISTRONIC PLUS)
235 ACTIVE PARK ASSIST
23P DRIVING PACKAGE
246 ANALOG CLOCK
249 INTERIOR AND EXTERIOR MIRROR,AUTOMATICALLY DIMMING
255B MB MOBILO WITH DSB AND GGD
256 TRACK PACE
266 DISTRONIC PLUS CROSS SUPPORT (DTR+Q)
270 GPS ANTENNA
274 TELEPHONE ANTENNA
275 MEMORY PACKAGE (DRIVER SEAT, STRG. COL., MIRROR)
287 THROUGH-LOADING FEATURE
294 KNEE AIRBAG
299 PRESAFE
2A9 CONVERTER VERSION 10
2U8 ALTERNATIVE REFRIGERANT
309 CUP HOLDER
30P COMPARTMENT PACKAGE
351 E-CALL EMERGENCY CALL SYSTEM
352B LANGUAGE, INSTRUMENT CLUSTER/HU - NORWEGIAN
362 HERMES - COMMUNICATION MODULE LTE
367 LIVE TRAFFIC CAPABILITY
3U1 EUROPE/CIS COUNTRIES/MONGOLIA HEAD UNIT
413 PANORAMIC SLIDING SUNROOF/GLASS SUNROOF
421 9-SPEED AUTOMATIC TRANSMISSION
431 ST.WH.GEARSHIFT BUTTONS/SHIFT PADDLE ELECTROPLATED
448 TOUCHPAD WITH ROTARY PUSHBUTTON
463 FRONT VIEW DISPLAY (HEAD-UP DISPLAY)
464 INSTRUMENT CLUSTER 12.3 " DIAGONAL MEASUREMENT
466 ACTIVE ENGINE MOUNT
467 ELECTRONIC LOCKING DIFFERENTIAL
475 TIRE PRESSURE CONTROL
489 AIRMATIC DUAL CONTROL / AIR SUSPENSION SEMI-ACTIVE
4A8 ASSEMBLY, ACTUATORS (FOUR WHEELS)
500 ELECTRIC FOLDING OUTSIDE MIRROR
501  
502 3 YEARS OF MAP UPDATES FREE OF CHARGE
503 REMOTE CONTROLLED PARKING
513 TRAFFIC SIGN RECOGNITION
51U BLACK FABRIC ROOF INTERIOR TRIM
52A VARIABLE TORQUE DISTRIBUTION
531 COMAND APS NTG5/NTG5.5
537 DIGITAL RADIO STANDARD DAB (DIGI. AUDIO BROADC.)
546 AUTOMATIC SPEED CONTROL
550A EXCLUSIVE LEATHER TRIM
551 BASIC ANTITHEFT ALARM SYSTEM (ATA)
555L NORWAY
561A EXCLUSIVE LEATHER - BLACK/ANTHRACITE
580 AIR CONDITIONER
5A5 ELECTROHYDRAULIC CONTROLLER UNIT-V-WET CLUTCH
5XXL EUROPE
628 AUTOMATIC HIGH BEAM SWITCH PLUS (IHC+)
642 DYNAMIC LED HEADLAMPS, RIGHT-HAND TRAFFIC
670 RESIDUAL ENGINE HEAT UTILIZATION (MRA)
6P5 STEUERCODE VERTRIEB FUER CODE
475 ANFORDERUNG
725 CHROME LOOK ROOF RAILING
728 CENTER CONSOLE IN PMMA-VERSION (9051)
739 TRIM PIECES - ALUMINUM
772 AMG STYLING PACKAGE-FRONT SPOILER, SIDE SKIRT
776 WHEEL ARCH ENLARGEMENT
808 YOM 17/1
810 BURMESTER PREMIUM SOUND SYSTEM
824 AIR CONDITIONING SCOPES FOR COLD COUNTRIES
840 DARK TINTED GLASS
871 SENSORS FOR TRUNK LID OPENING/CLOSING
873 SEAT HEATER FOR LEFT AND RIGHT FRONT SEATS
875 HEATED SCREEN WASH SYSTEM
876 INTERIOR LIGHT ASSEMBLY
882 SENSOR SYSTEM AND ANTITHEFT ALARM SYSTEM
883 POWER CLOSING SYSTEM
889 KEYLESS - GO
88V SPEED- + LOADINDEX ZR20 XL+ZR20 XL
890 AUTOMATIC REAR-END DOOR
891 PREMIUM AMBIANCE ILLUMINATION
896 VEHICLE ACCESS AND AUTHORIZATION VIA SMARTPHONE
897 WIRELESS TELEPHONE CHARGING FRT
8U7 REAR SEAT BELT WITH BELT FORCE LIMITER AND SOFTST.
8U8 I-SIZE-MARKING (ISOFIX SUCCESSOR)
915 FUEL TANK WITH GREATER CAPACITY - VOLUME 2
927 EURO 6 TECHNOLOGY EXHAUST GAS CLEANING
968 COC PAPER EURO6 TECH. W/O REGISTRATION CERT.PART 2
989 IDENTIFICATION LABEL UNDER WINDSHIELD
99B ACTIVE ADJUSTABLE DAMPING "NORMALLY OPEN"
A020 OIL OFFSET QUANTITY +200GR OIL
A104 NOISE-OPTIMIZED TOOTHING
A250 NVH-SELECTED TRANSMISSIONS
B24 REMOTE CONTROL FOR AUXILIARY HEATER
B51 TIREFIT
B59 TRANSMISSION MODE SELECTOR LEVER (AGILITY SELECT)
DK0 No code designation available
DK1 No code designation available
DK4 No code designation available
DK5 No code designation available
E16 RIM LOCK SET
F213 MODEL SERIES
213 FS COMBI - VEHICLE
G042 TRANSMISSION CODE VERSION 42 GV AUTOMATIC TRANSMISSION REINFORCED HA REAR AXLE
K11 ADAPTIVE STOP LIGHT FLASHING
K14 CONTROL CODE FOR SERVICE INTERVAL 20000 KM
K27 SOFTWARE CONTROL FOR FORCE-FREE IN POSITION "D"
K31 NOISE REGULATIONS AS PER ECE R51-03
K32 ACTIVE LANE CHANGE ASSIST
K33 ENHANCED RESTART IN STOP-AND-GO TRAFFIC L LEFT-HAND STEERING
L6I AMG STEERING WHEEL LEATHER / MICROFIBER
LS2 BODYSHELL LOAD STAGE 2 M002 ENGINES WITH EXH.TURBOCHARGER WITH INTERCOOLER
M005 VEHICLES WITH 4-MATIC-/ALL WHEEL DRIVE
M014 ENGINE INCREASED PERFORMANCE
M177 AMG V8 GASOLINE ENGINE
M177 M40 CAPACITY 4,0 LITRE
N2C STEUERCODE W50 FUER PPS-INTERNE VERWENDUNG
N5A STEUERCODE W50 FUER PPS-INT. VERWENDUNG
N6A STEUERCODE W50 FUER PPS-INT. VERWENDUNG
P17 KEYLESS-GO PACKAGE
P35 LIGHT PACKAGE (FFO)
P49 MIRRORS PACKAGE
P54 THEFT PROTECTION PACKAGE
P86 AMG PACKAGE INTERIOR
P90 AMG PACKAGE EXTERIOR
PBG CONNECTIVITY PACKAGE PREMIUM
PBH REMOTE PARKING PACKAGE
R01 SUMMER TIRES
RTQ 20" AMG WHEELS
Utstyrsliste fra Norsk importør:
B24remote control for auxiliary heater
B51 TIREFIT
B59 DYNAMIC SELECT
DK0
DK1
DK4
DK5
E16 Rim-lock set
FS STATION WAGON
GV
HA REAR AXLE
K11 Adaptive brake lights
K14
K27
K31
K32 Active Lane Change Assist
K33 Enhanced Stop&Go Pilot
L L.H.D
LS2
L6I AMG Performance steering wheel in nappa leather /
M40 CAPACITY 4,0 LITRE
N2C
N5A
N6A
PBG
PBH
P17 KEYLESS-GO package
P35 MULTIBEAM LED
P49 Mirror package
P54 Anti-Theft Protection package
P86 AMG interior package
P90 AMG exterior package
RTQ 50.8 cm (20-inch) AMG 5-twin-spoke light-alloy wheel
R01 Summer tyres
U01 Status display for rear seat belts in instrument c
U10 Automatic deactivation of front passenger airbag
U17 Omission of coloured seat belts
U22 4-way lumbar support
U25 Illuminated door sill panels with "AMG" lettering
U26 AMG floor mats with AMG lettering
U35 12 V socket in load area
U38 Nappa leather trim
U60 Pedestrian protection with active bonnet
U70 Red-painted brake callipers
U78 AMG performance exhaust system, selectable
U82 Third battery
VL FRONT AXLE HALF SHAFT, LEFT
VR FRONT AXLE HALF SHAFT, RIGHT
08U Vehicle Setup
09U Vehicle Monitoring
1A4
110 MB-TEX / LEATHER TWIN/ARTICO
12U Concierge Service
13B Owner's Manual and Service Booklet - Norwegian
14U Smartphone integration
16U Smartphone integration (Apple CarPlayTM)
17A
17U Smartphone integration (Android Auto)
197 obsidian black metallic
2A9
2U8
228 Auxiliary heater
23P Driving Assistance package
231 Garage door opener
233 DRIVE PILOT
235 Parking Pilot
246 Analogue clock
249 Interior mirror and driver's exterior mirror autom
255B
256 AMG Performance Media
266 Steering Assist
270 Aerial for GPS
274 Aerial for telephone
275 Memory package
287 Folding rear-seat backrests
294 Kneebag
299 PRE-SAFE® system
3U1
30P Stowage Space package
309 Double cup holder
351 Mercedes-Benz Emergency system
362 Communications module (LTE) for the use of Mercede
367 Live Traffic Information
4A8
413 Panoramic sliding sunroof glass version, electrica
421 9G-TRONIC
431 DIRECT SELECT shift paddles galvanized
448 Touchpad with Controller
463 Head-up Display
464 Widescreen Cockpit
466
467 AMG electronic rear-axle limited-slip differential
475 Tyre pressure monitoring system
489 AIR BODY CONTROL
5A5
5XX EUROPE
500 Electrically folding exterior mirrors
501 360° camera
502 CRYSTAL DIGENIT BLUE - METALLIC PAINT
503 Remote Park-Pilot
51U Roof liner in black fabric
513 Traffic Sign Assist
52A
531 COMAND ONLINE
537 Digital radio
546 Speedlimit Assist
550 Trailer coupling with ESP® trailer stabilisation
551 Anti-theft alarm system (ATA) with tow-away protec
555 AMG Performance seats
561 Exclusive leather, black/mid grey
580 THERMATIC automatic climate control
6P5
628 Adaptive Highbeam Assist Plus
642 LED Intelligent Light System (LHD)
670 Residual engine heat utilisation
725 Roof rails, electropolished aluminium
728 Wood finish - Vavona
739 Aluminium trim with trapeze cut
772 AMG bodystyling
776 Wider wheel arch for AMG wheels
8U7
8U8
808 Technical modifications
810 Burmester® surround soundsystem
824 Additional parts for cold countries
840 Heat-insulating dark-tinted glass
871 HANDS-FREE ACCESS
873 Heated front seats
875 Heated windscreen washer system
876 Interior lighting package
88V
882 Interior monitoring system
883 Power closing
889 KEYLESS-GO
890 EASY-PACK tailgate
891 ambient lighting premium
896 Digital vehicle key for smartphone
897 Wireless charging and connection via Bluetooth
915 Fuel tank with increased capacity, (80 l)
927 EU6 emissions standard
968 COC document EU6 without registration certificate
989 Identification label under windshield
Med forbehold om feil i annonsen
ÅPNINGSTIDER 
Butikken:
Mandag til fredag 10-16:30 (andre tider etter avtale)
Lørdag etter avtale
Søndag etter avtale
Telefon:
Mandag til fredag 09-19
Lørdag 10-15
Søndag svarer når mulighet
Epost:
Sjekkes gjennom hele døgnet alle dager
Kontakt oss for visning.
FINANSIERING
Marcusbil AS samarbeider med Gjensidige og Sparebank 1 vi jobber for å finne best løsning for kunden. Fra kr 0 kontant inntil 10 års nedbetaling. Vi gir deg raskt svar på søknaden.
FORSIKRING
Vi skaffer meget gunstig forsikring via DNB og Gjensidige. Ta kontakt for et uforpliktende tilbud.
Kontakt oss:
Robert  912 22 912
Marcusbil AS er medlem av Bruktbilgruppen AS.
Med forbehold om feil i annonsen.
FINN-code: 169876975
Reference: 3779